Please scroll down to see the project log to see my latest progress. I will provide links to testing videos there.


The concept drawing of the robot is the best explaination of what I am trying to build, and why I have called it "Straddle Crane"...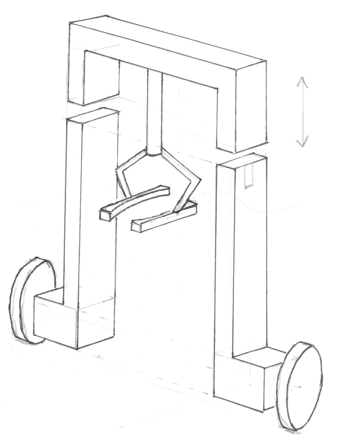 There are 4 key deliverables of this project:

Build a robot capable of balancing (no position control or crane mechanism)
Develop prototype to be able to move around based on smartphone communication
Add crane mechanism to robot chassis so that the unloaded crane boom can move and the robot remains balanced
Develop lifting sequence and successfully pick an object up whilst remaining balanced
I currently have a prototype that is almost capable of the 1st aim. Here's the link to videos of my intial testing:

As you may can see by some of the videos, the control system needs a bit of development. A common problem is that the robot falls when it reaches equilibrium.