Originally I had planned to use the ubiquitous 6x6mm tactile switches, but I found enough of the 12x12mm model with keycaps as leftovers from a previous project, so I decided to use them instead.




Soldering up 20+ switches in a nice orderly array would be a really hard thing.  As the happy owner of a 3d-printer it was easy to model a jig in Fusion360 and print it.  30 minutes of modeling and 1.5 hours of printing later I had this in my hand.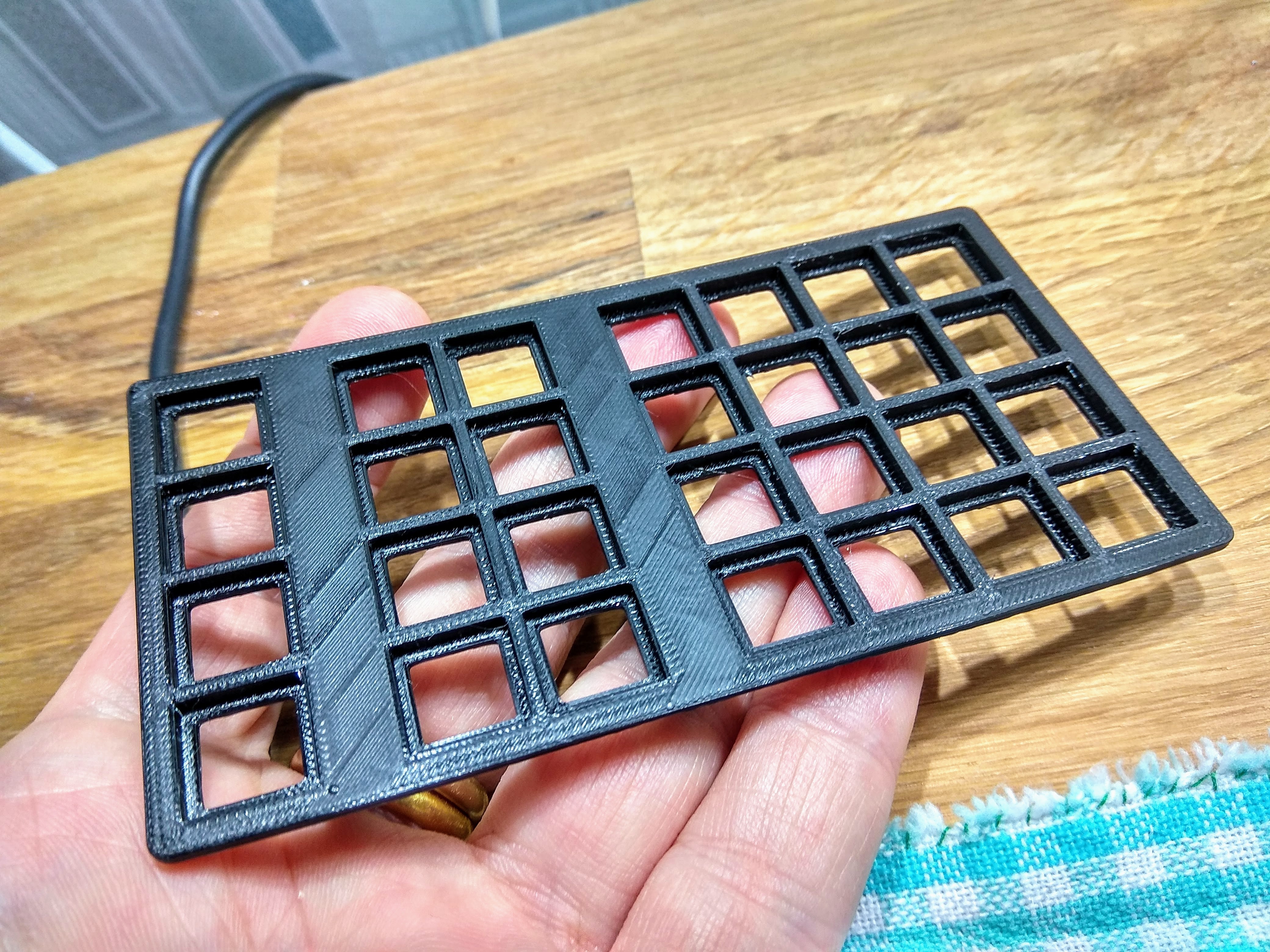 With the jig it was a piece of cake to just plonk down the switches into the holes and solder some newly straightened, cut and bent steel wires to them.

It ended up looking like this: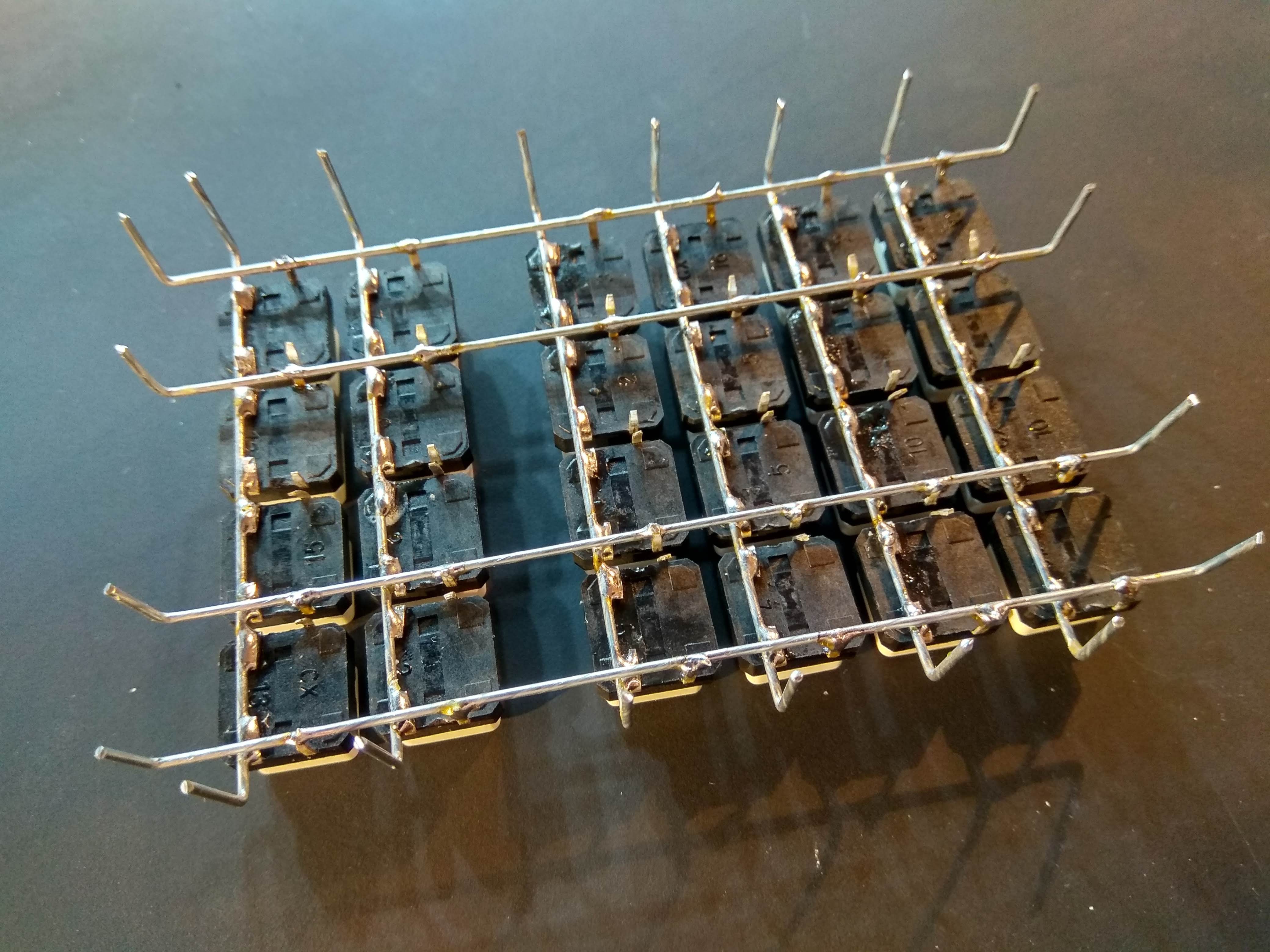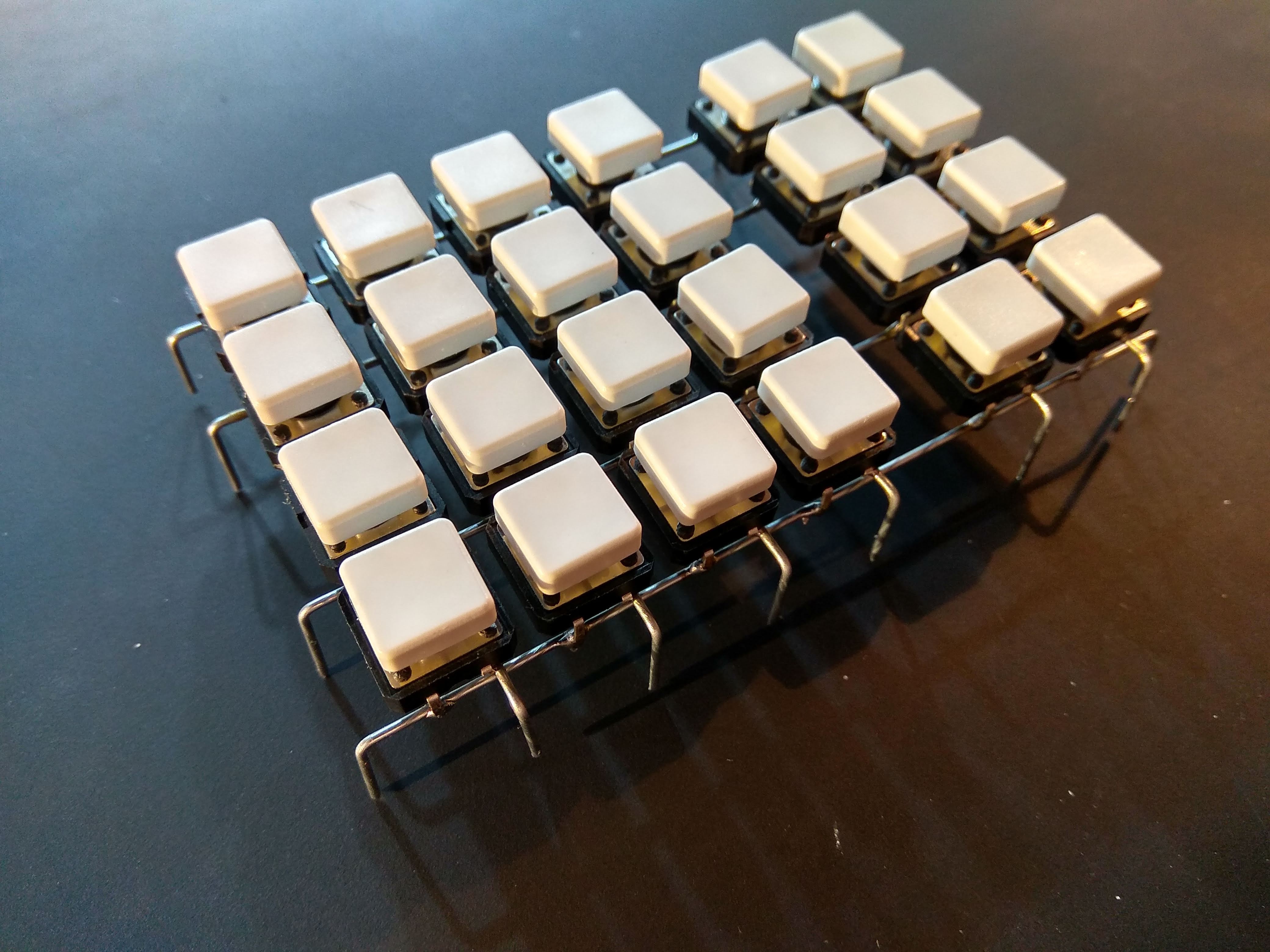 Nice huh?  I'm quite pleased with this result, but unfortunately the stem on the switches can be rotated like 10-15 degrees in both directions so the keycaps end up all crooked after the keypad been used.

I might have to print some gridded overlay for the switches that will keep the caps lined up properly.  Or else I just have to do some "homestyling" and straighten up the caps before taking photos of it so it looks nice and pretty. ;-)