Tonights excersize  in straightening and soldering was to solder up the 7-segment displays.  I had three 2-digit  displays in a box - they turned out to be green instead of the more common red ones, but why not? Green is a nice color :-)

I cut up eight lengths of wire and stuck them between two small PCBs as a jig to keep the wires parallel and steady while soldering.  I could fit 6 wires beneath the display and then put the two remaining wires outside of the display.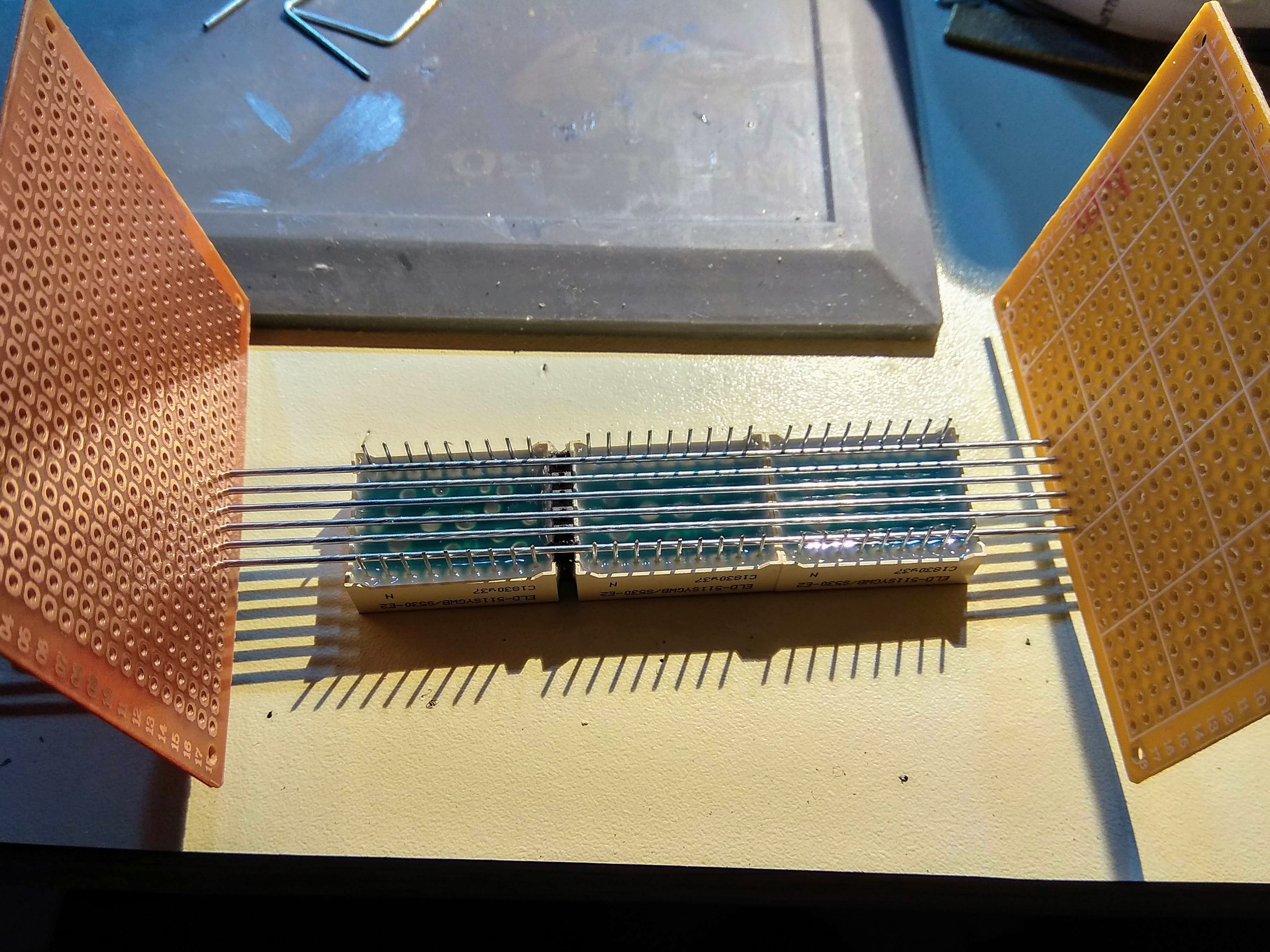 The soldering was rather easy. I used thinner wires as jumpers between the four inner wires and the legs of the displays. I was a bit afraid that it would not be sturdy enough, but since each of the wires in the bus are connected to six pins on the displays the thinner wires are enough to hold them down steady.

I definitely need to clean up the joints from the flux - it looks a bit too messy to be really pretty right now.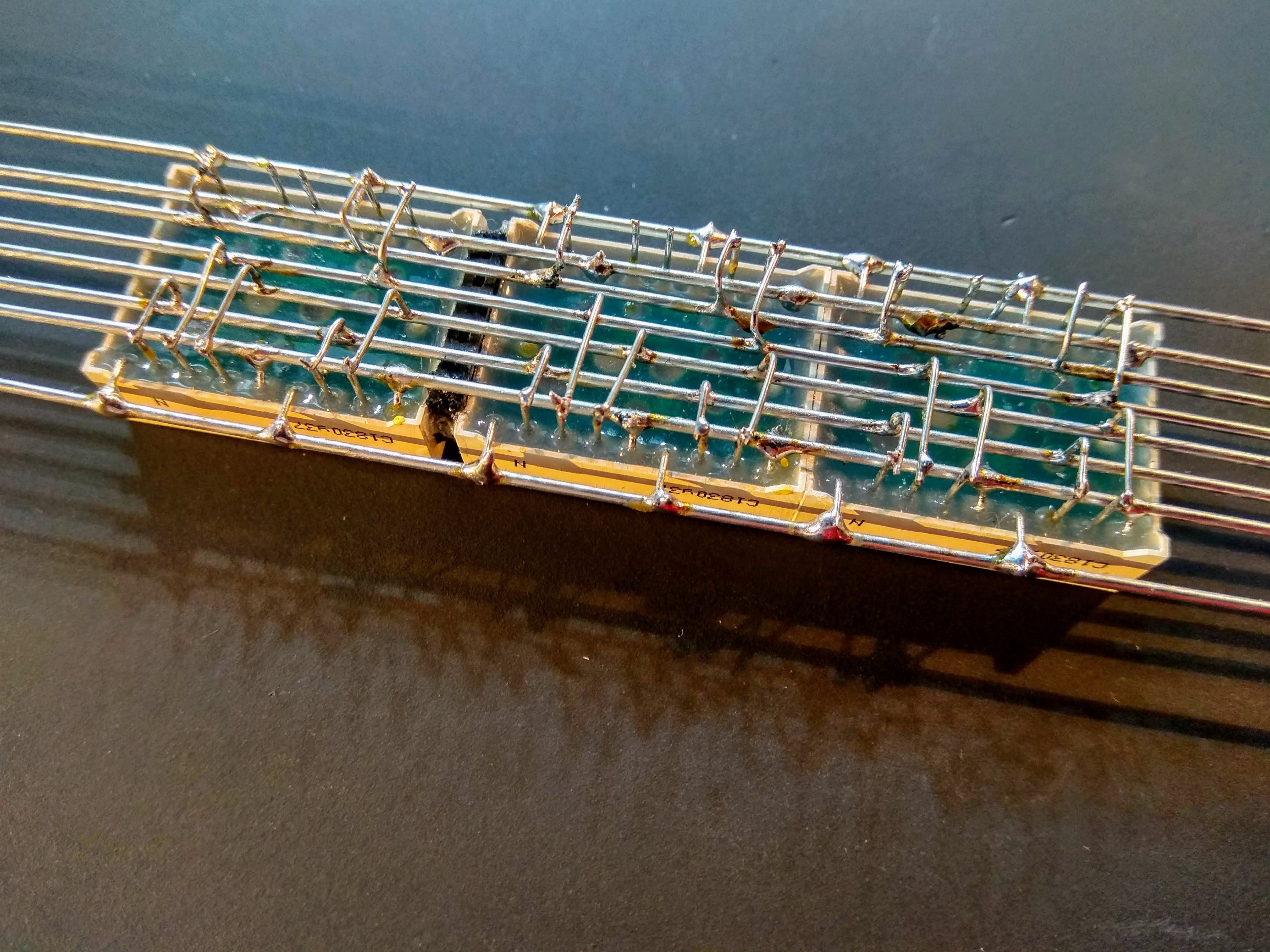 I managed to get a bit of superglue on the face of the displays ;-(   I'm not sure how to clean it up right now. Maybe I just can light sand the face, or maybe it'd be easier to put a green filter over the displays - that will increase the contrast as a bonus.