The lion kingdom started getting ideas to make a tracking camera in July 2014.  Quad copter startups were booming & tracking subjects by GPS suddenly caught on, even though it was just a rehash of the worthless results hobbyists were getting in 2008.  The lion kingdom figured it could improve on it with machine vision tracking fiducial markers.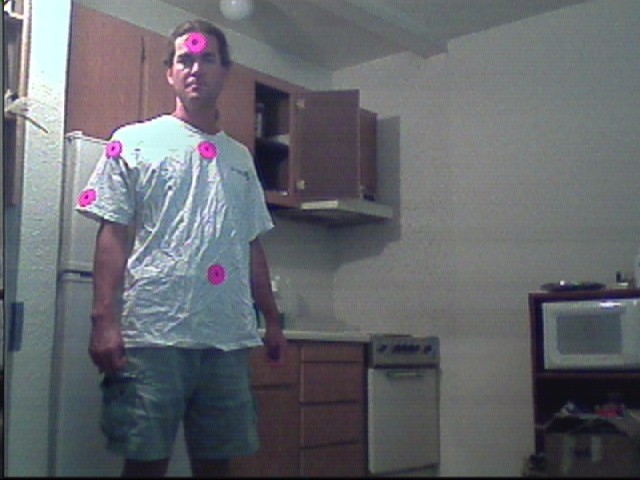 It was terrible.  You can't make a video wearing all those markers & the picture quality wasn't good enough to reliably detect the markers.  To this day, hobbyist tracking cams are all still using chroma keying & LED's.  The lion kingdom would do better.
The next step occurred in Aug 2016 with LIDAR.


That had problems with reflections in windows & couldn't detect tilt.  It could only estimate tilt by the distance of the subject from the camera.


2018 saw an explosion in CNN's for subject tracking.  The key revelation was openpose.  That theoretically allowed a camera to track a whole body or focus in on a head, but it didn't allow differentiating bodies.  The combination of openpose & a 360 camera finally allowed a subject to be tracked in 2 dimensions, in 2019.



The problem was a 360 camera with live output was expensive & cumbersome to get working.  The live video from the cheap camera had a long lag.  The tracking camera was offset from the recording camera, creating parallax errors.
Tracking would have to come from the same camera that recorded the video. That would require a wide angle lens, very fast autofocus, & very high sensitivity.  It took another year for cameras to do the job for a reasonable price.






The EOS RP allowed wide angle lenses & had much faster autofocus than previous DSLRs.  Together with a faster laptop, the tracking system was manely doing the job.  Openpose couldn't detect the boundaries of the head, only the eye positions.  That made it point low.
The next step would be tracking a single face in a crowd of other faces.