Here is the (quasi) constant current circuit for operation of the 'You Are Here' pin without battery.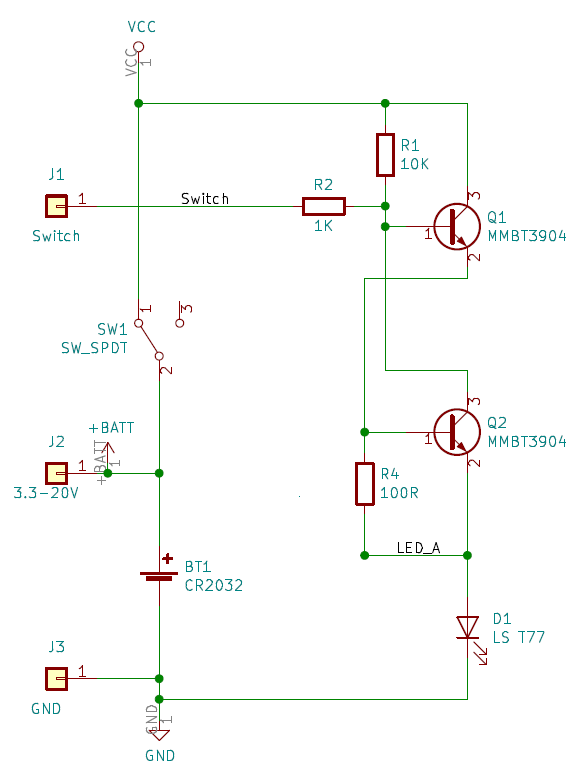 The current is mainly set through resistor R4 and calculated through:
The current is not absolutely constant. A small term is added to the overall current through the LED.

The switch input through J1 is not tested yet, the series resistor R2 might need to be lowered to turn the LED off, when driving the input low.