Where I've Been
In the time since the last project update in January, I've been hard at work trying to build all fifteen of the centerpiece units, so very little "exciting" things have happened. Now that I'm nearing the end of that phase of work, I figure it's worth an update.
The New Stuff
Despite most of the work being pretty manual, there has been one actual change in the project since the last update. We have decided that the edge-lit acrylic portions will double as table numbers. This helped with speeding up production, because I no longer needed to come up with cool, unique designs for each unit. To make that design exciting, I filled in the numbers with PCB patterns. Specifically, I grabbed the Gerber files for the open-source Arduino Uno.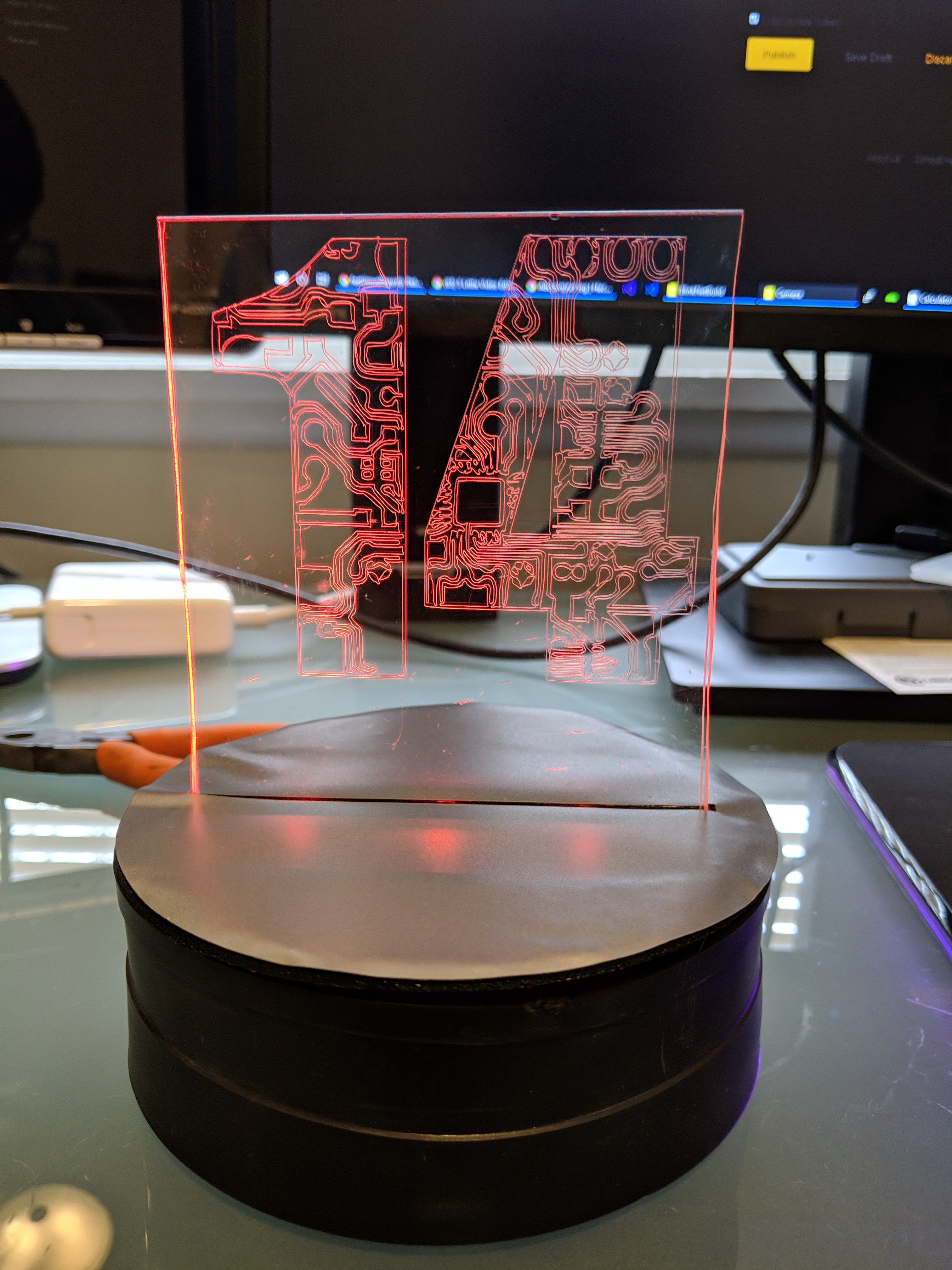 Building a Whole Bunch
To help speed up the process of cutting fifteen acrylic plates, I got some 12x12" acrylic sheets that fit perfectly into my Cricut's cutting surface. I recorded a time-lapse of one of those sheets, and I also have one of the top bracket being printed.