We've all been there. Seemed like a great idea at the time. Usually there's alcohol involved and your mates egging you on.

Hanging like a bat.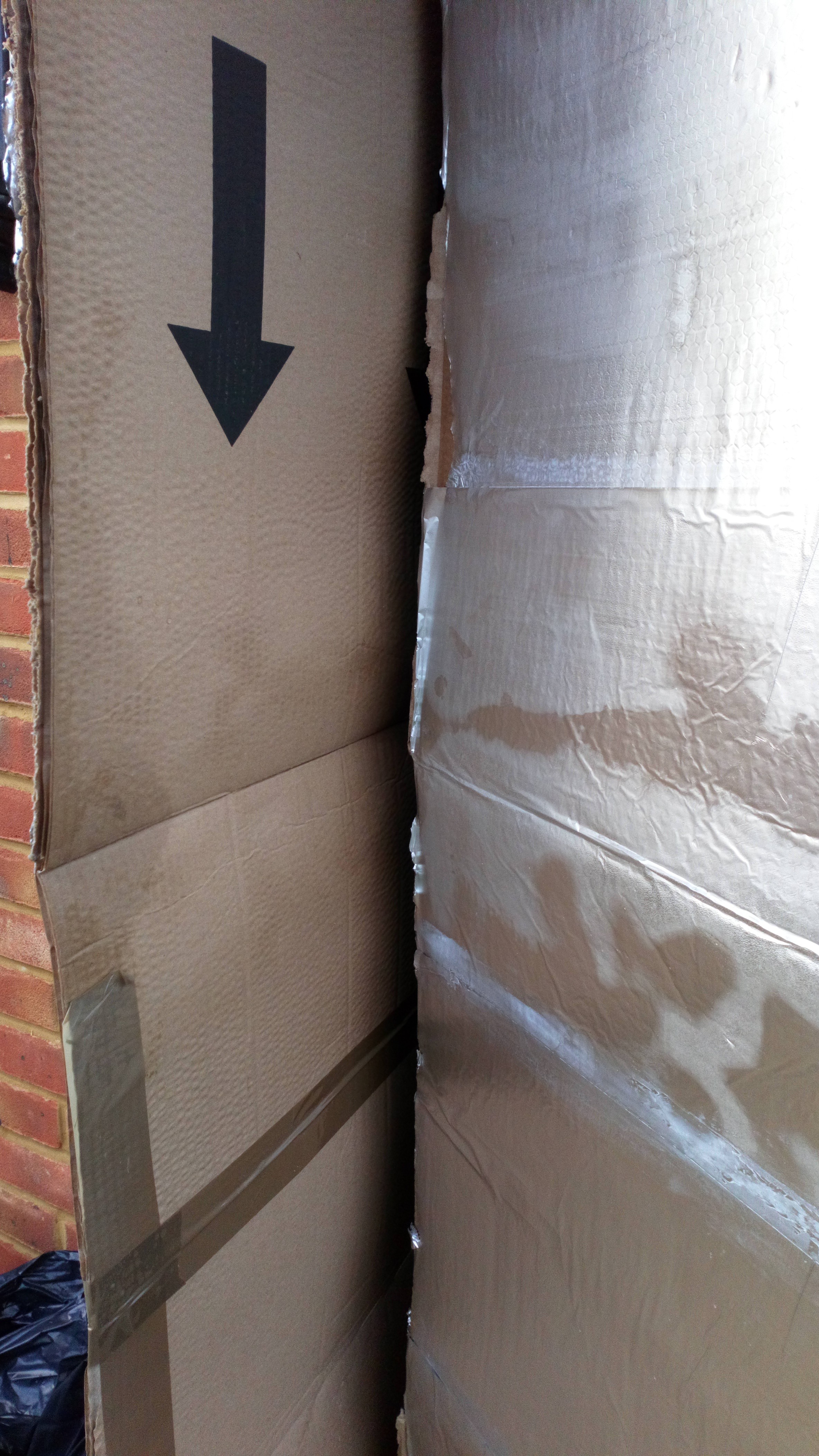 Where it was laid on the ground with another layer on top some water crept in along the edges but its not extensive, and the cardboard is only a bit soggy on one point. It will dry out, and the foil is unaffected. All the lapping on this one was vertical during storage, but I couldnt really stand it up anywhere and cover the top.
I'm pleased there was no ingress on the lapping anywhere, and although the board underneath has picked up some environmental moisture, on the whole its drier than when I glued it. Pretty solid, sounds like dry cardboard compared to the rubbish boxes left as a test.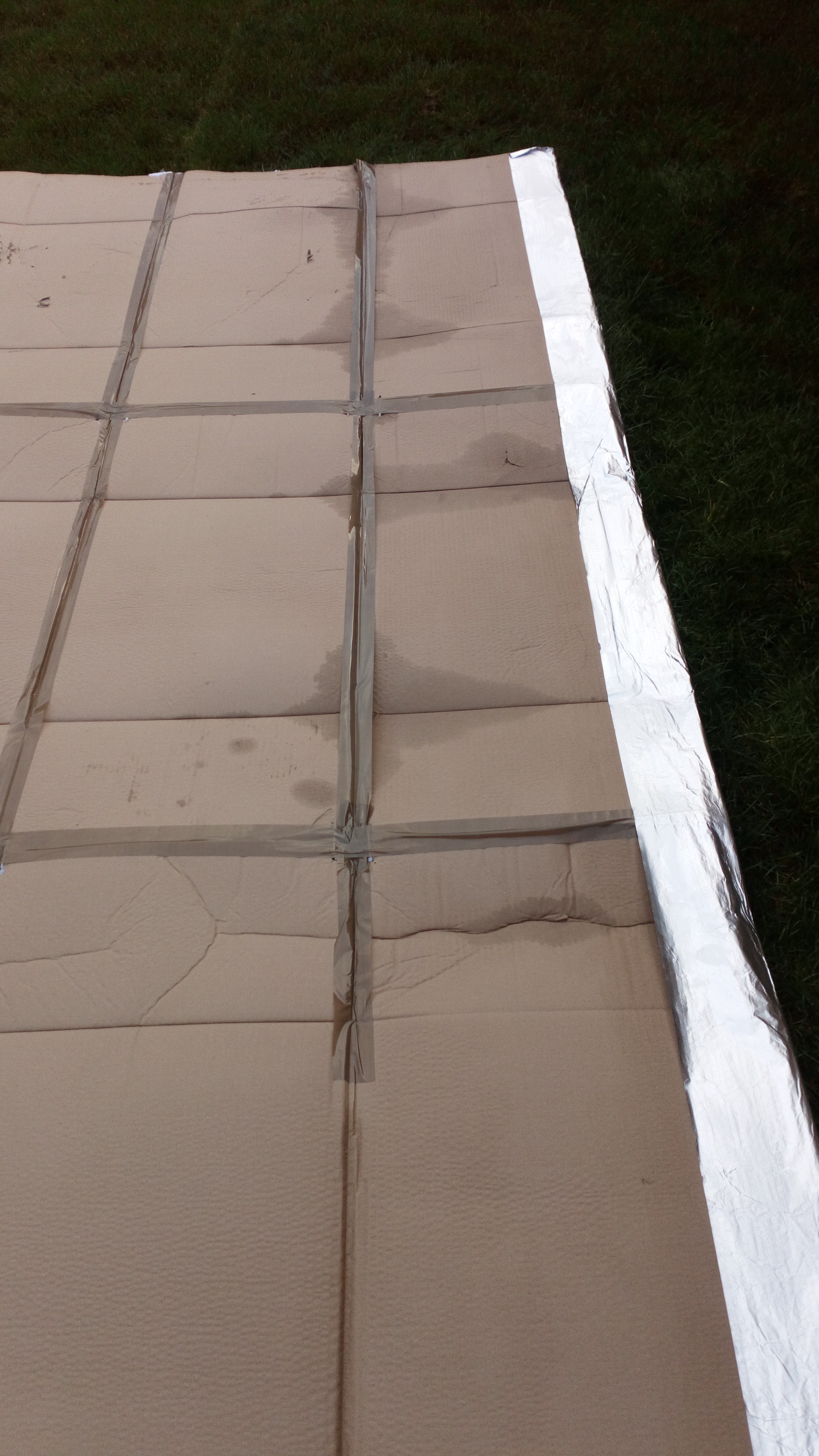 This one, not so good.
One corner is decidedly soggy and the foil's come away where the glue has dissolved into the cardboard and vanished. And this edge was pointing downwards in the triangle, and there's a lapped seam pointing upwards right on the apex. It was stretched tight luckily, but water has seeped under that one.
The rest of it has survived a dousing and again is more rigid that I'd expect being left out in the rain. It will dry out indoors, while I wait for a sunny day.

On the whole, I'd say that was successful enough to continue this lunacy, its not just going to wind up a soggy pile of cardboard and tinfoil after all.
'To the Batcave'
XD