Final assembly...
---
Finally... we can assemble the YamPAD and complete the project.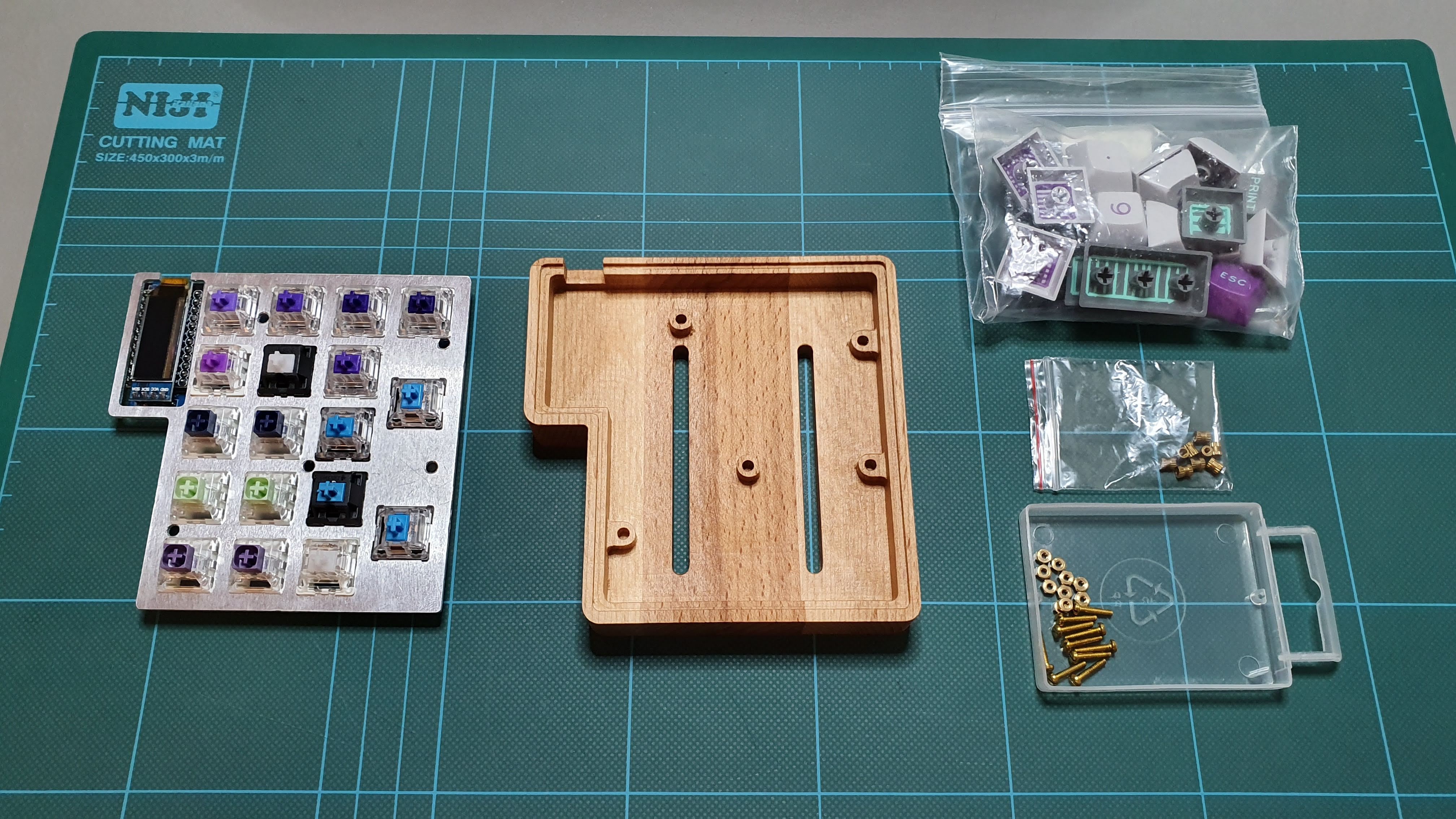 PCB + aluminium plate
Beech wood case
Keycaps
Threaded inserts
M2 screws
Let's start by adding some rubber feets.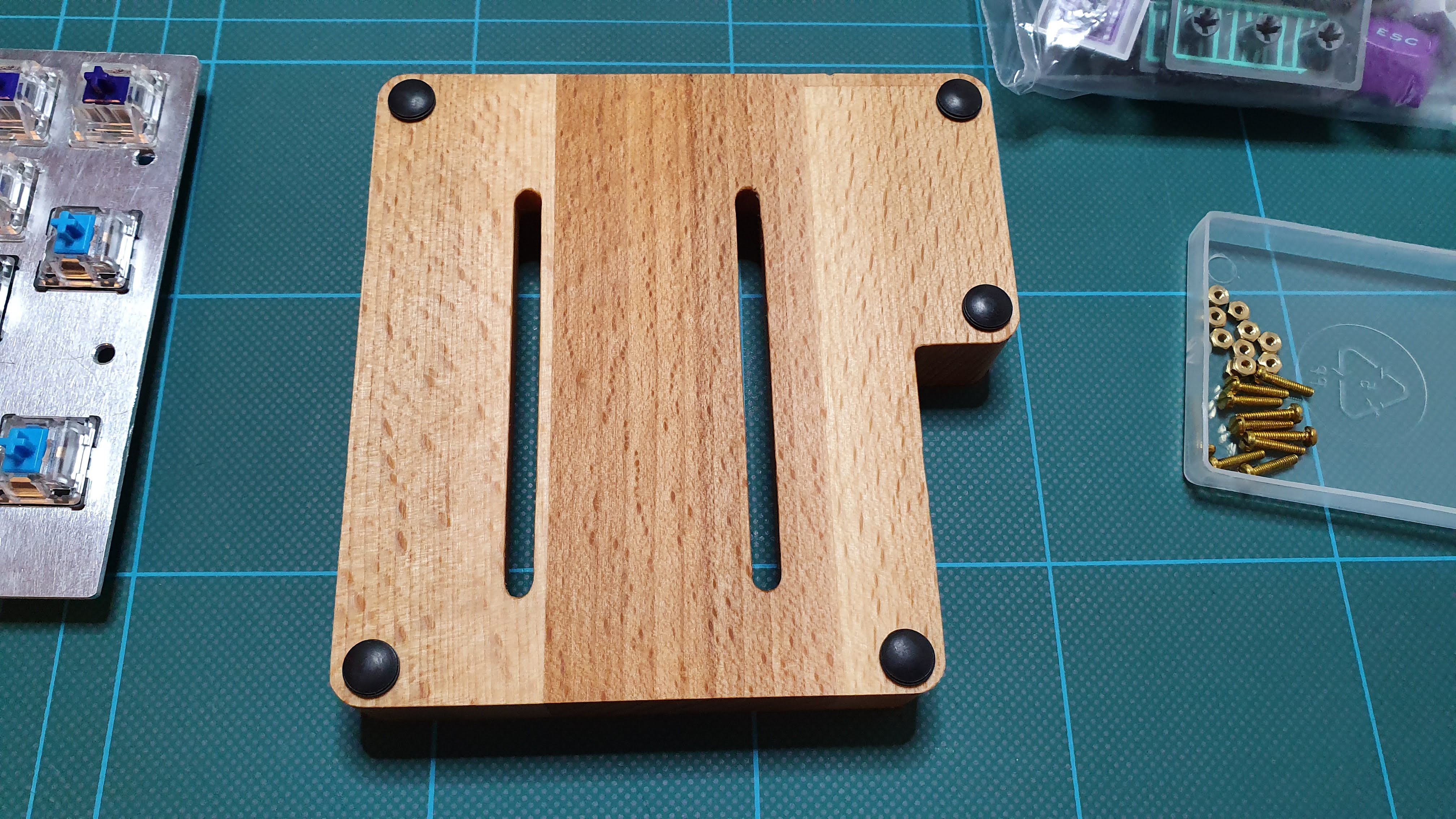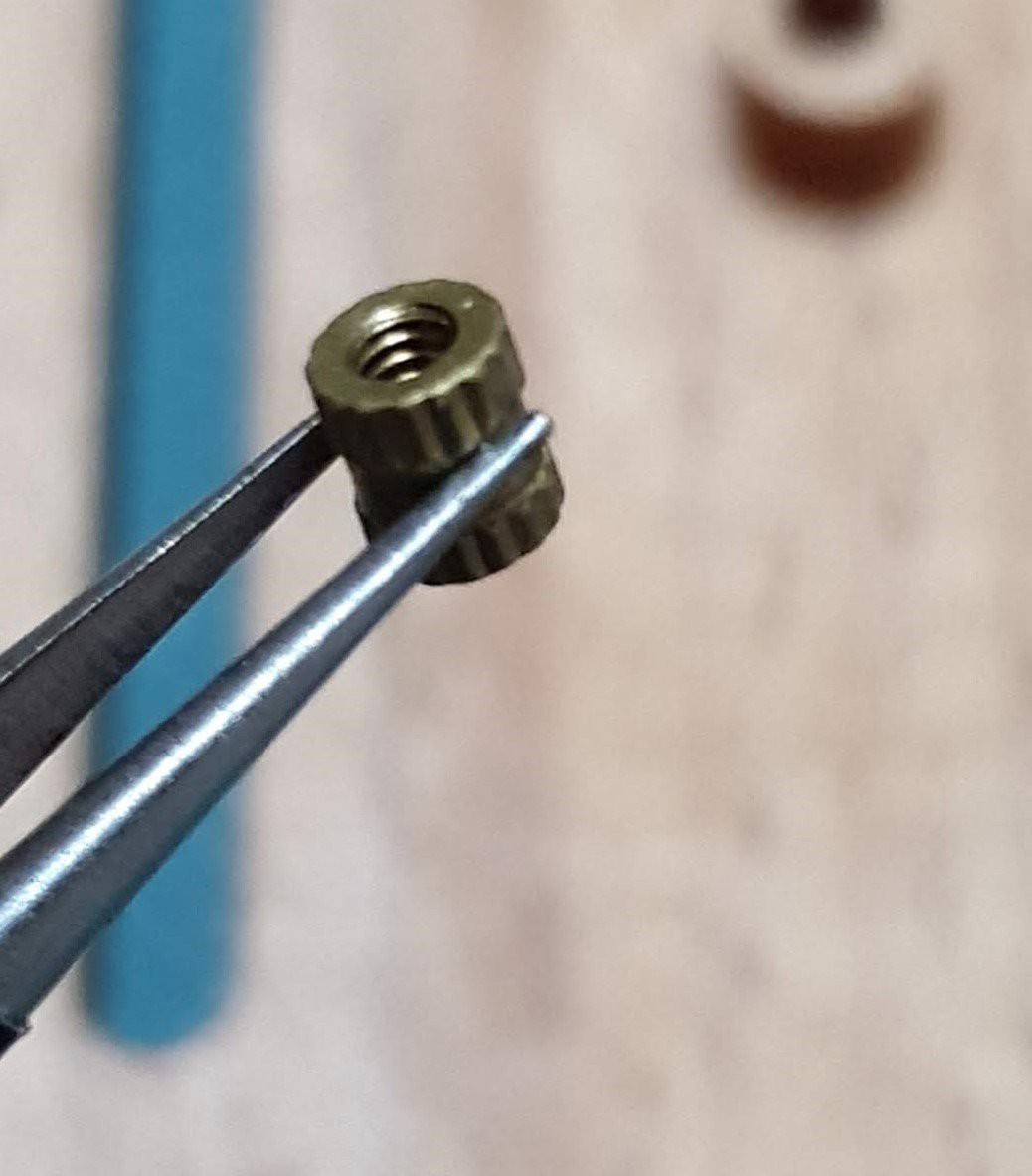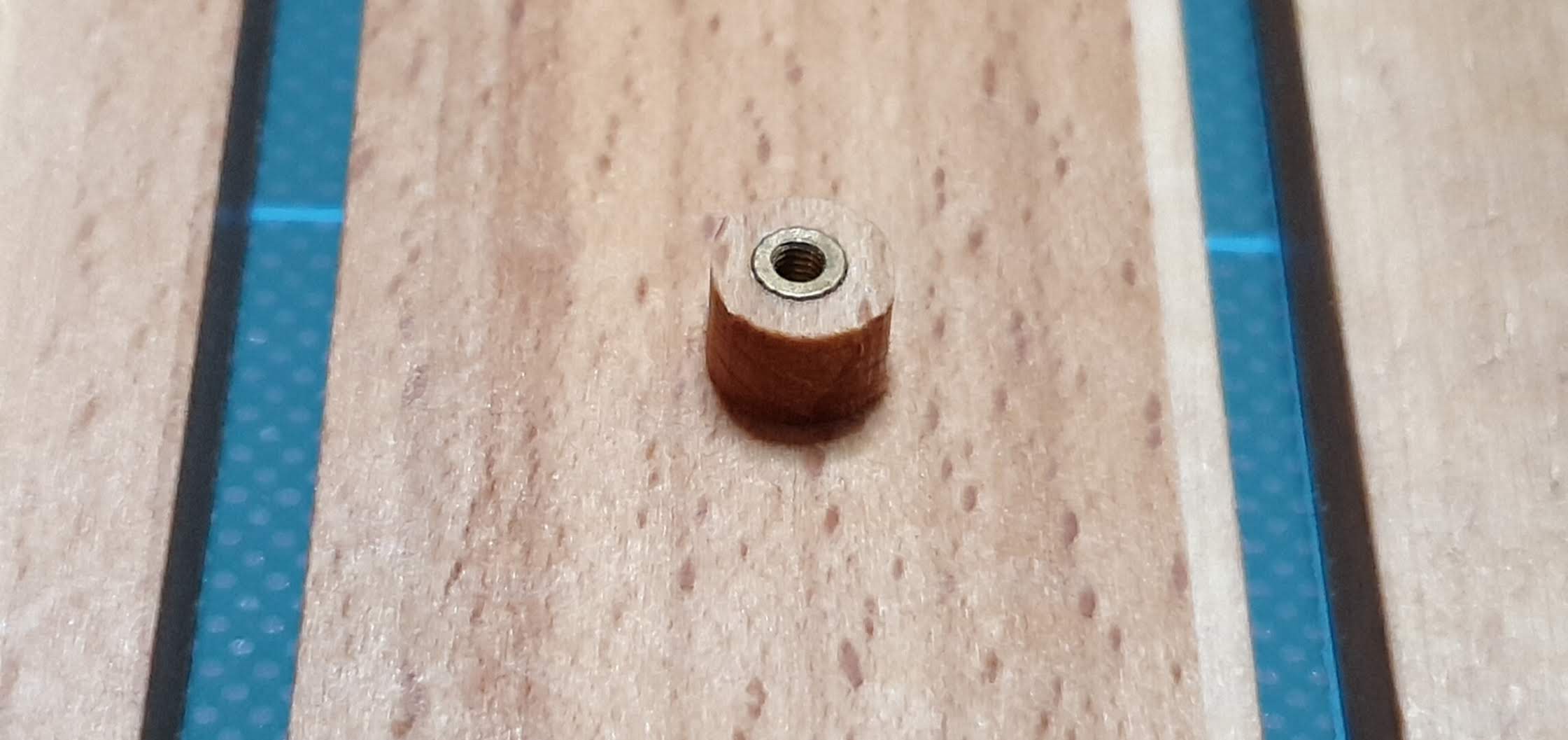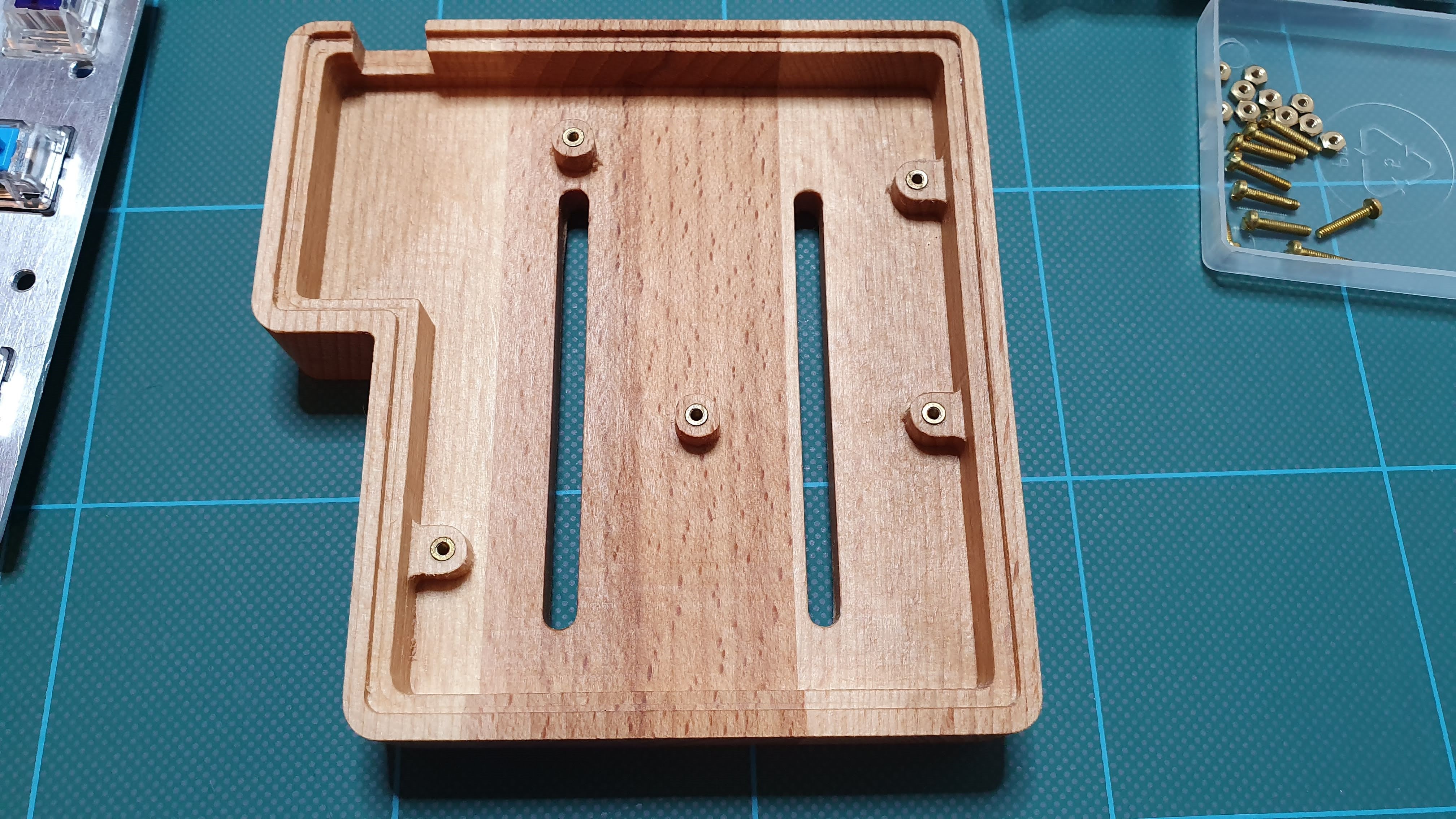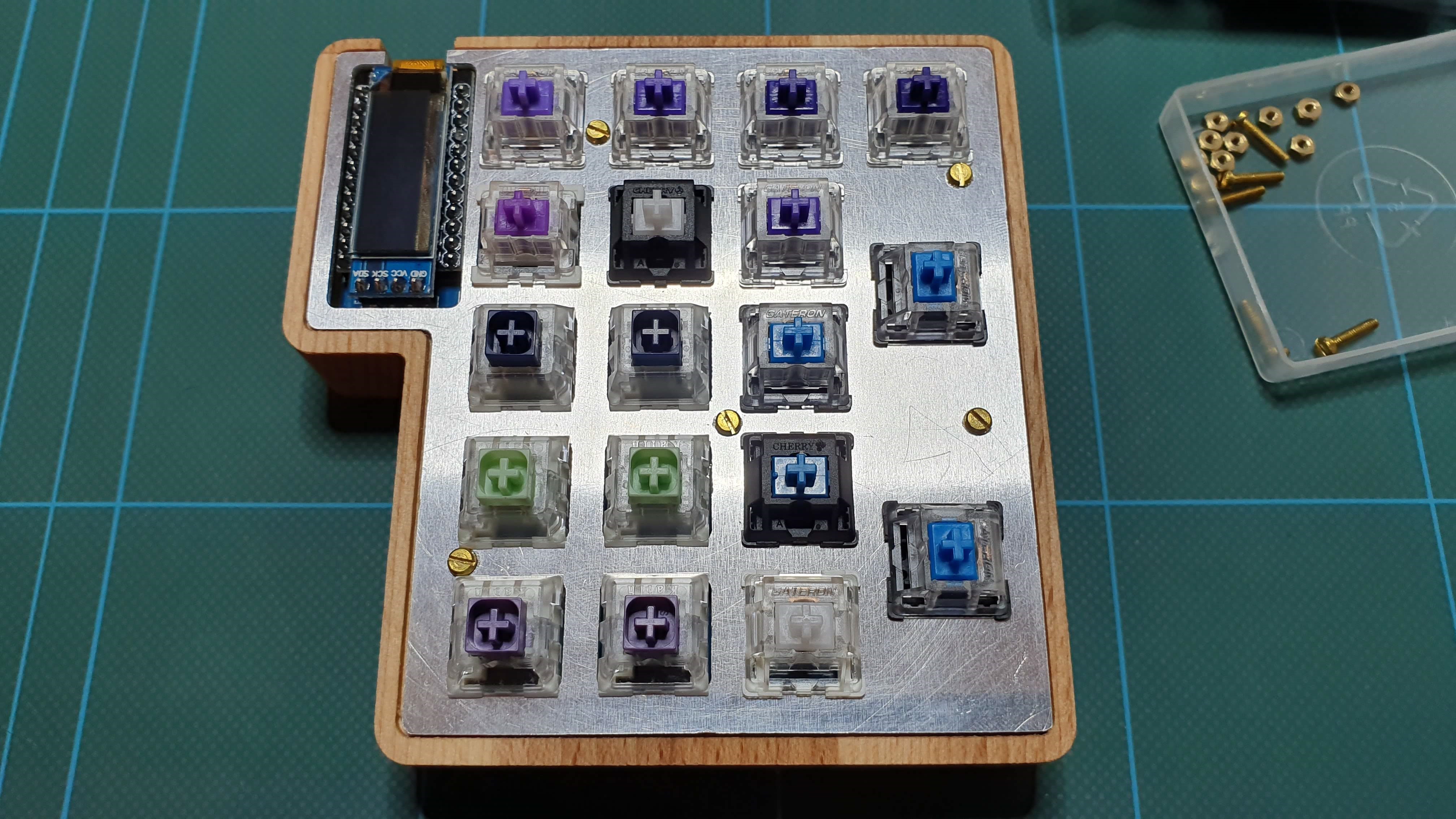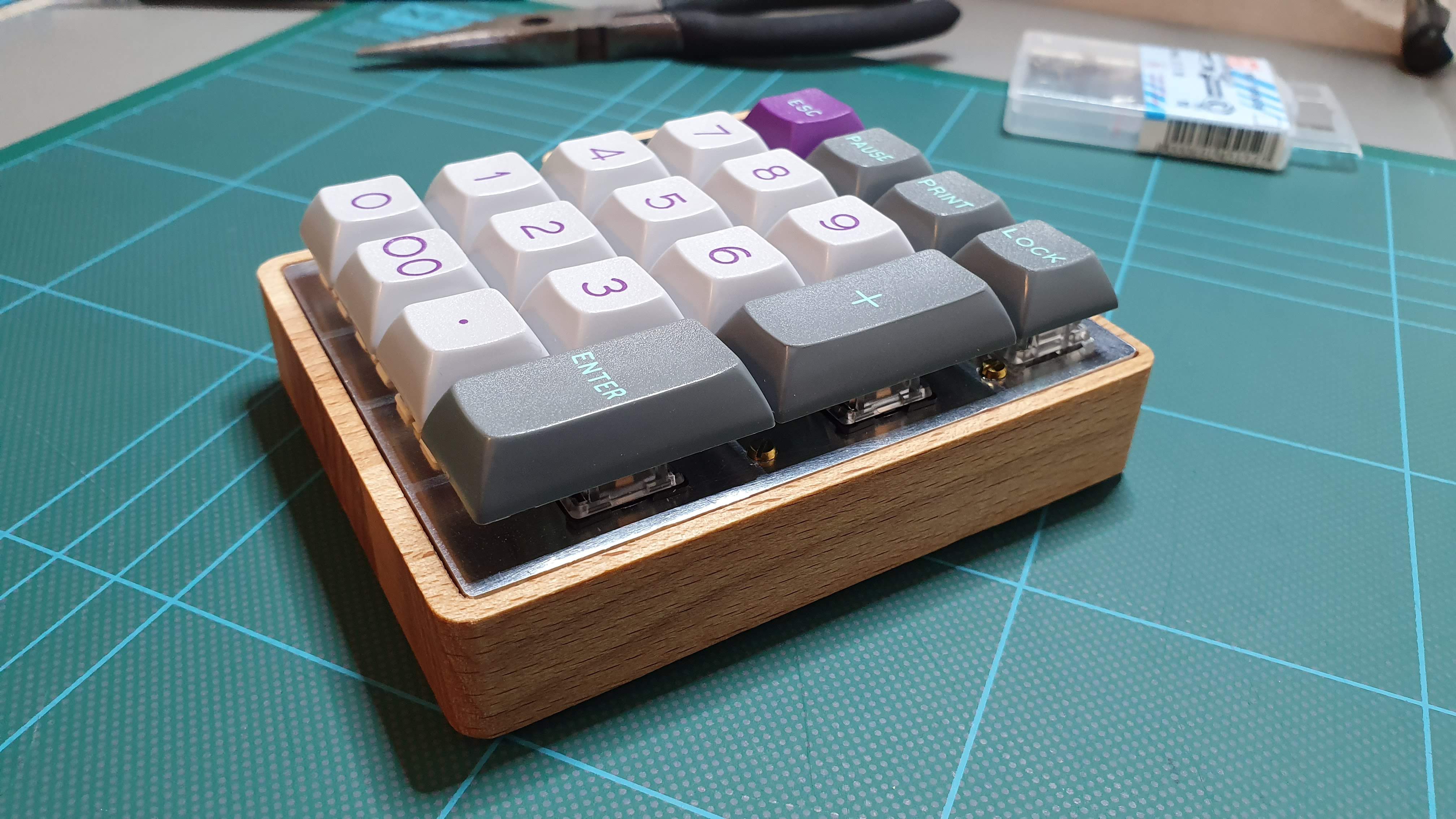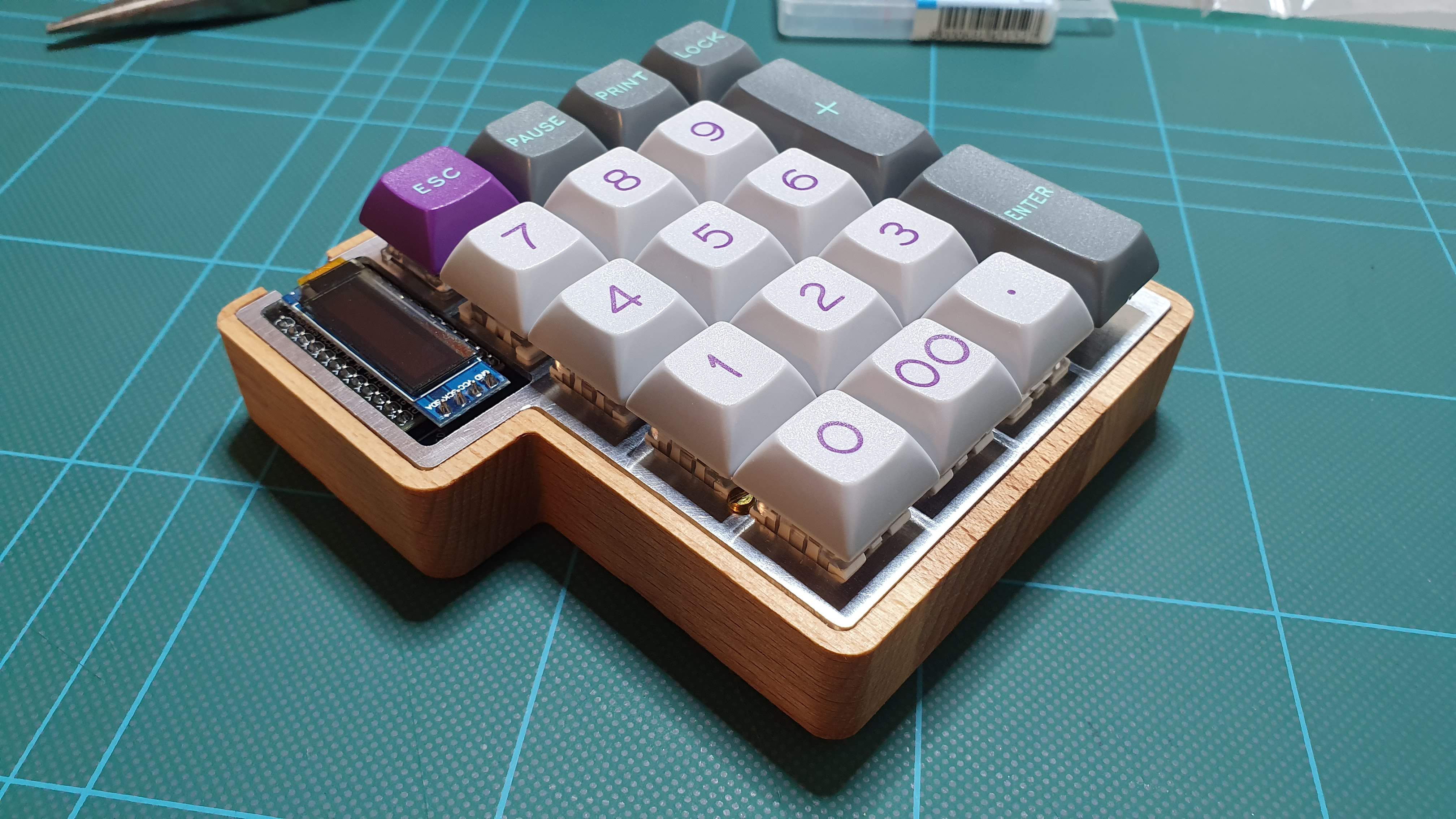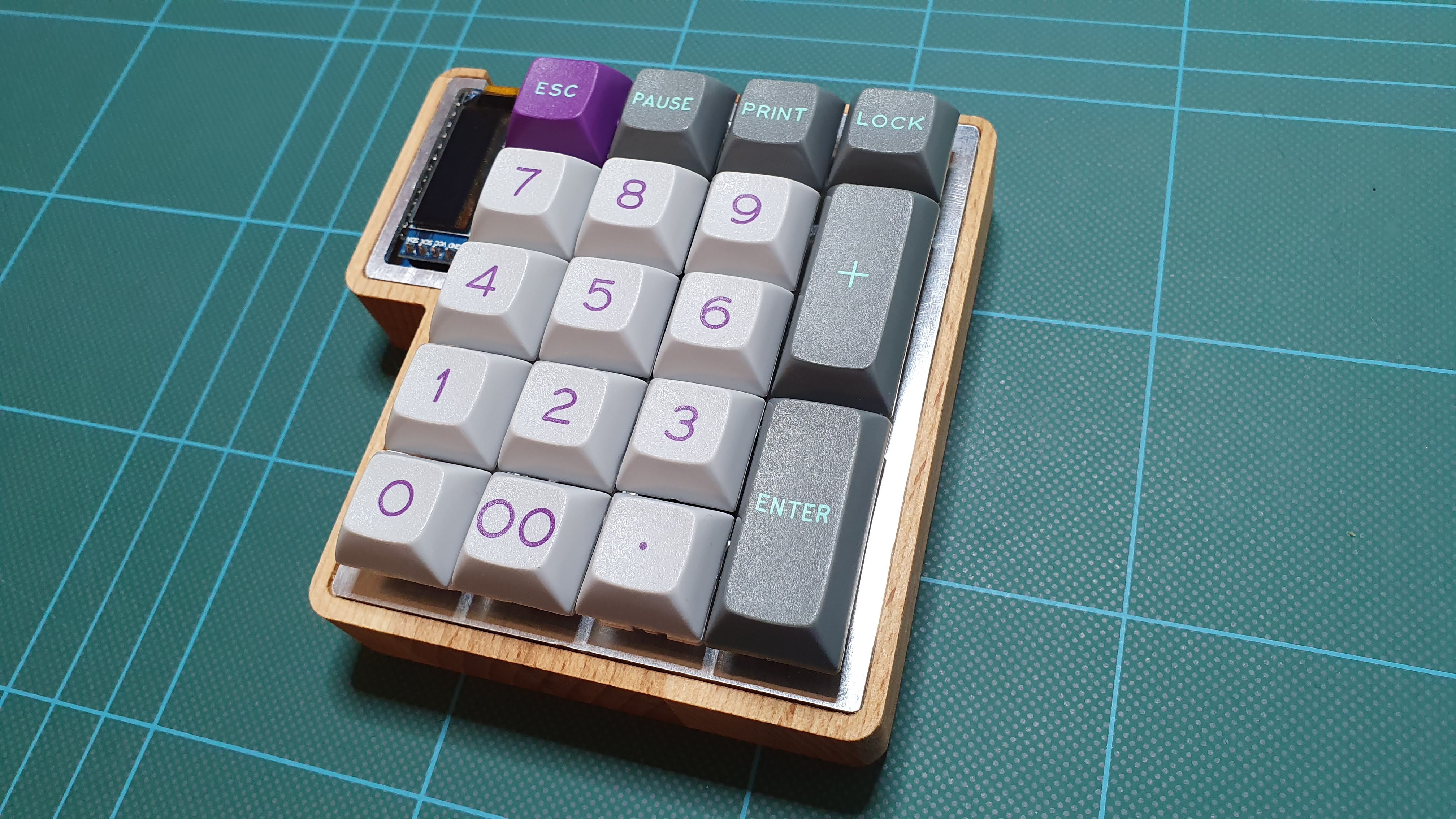 You may wonder why all those different switches: I'll use this numpad as a swith tester to convert my collegues at work :D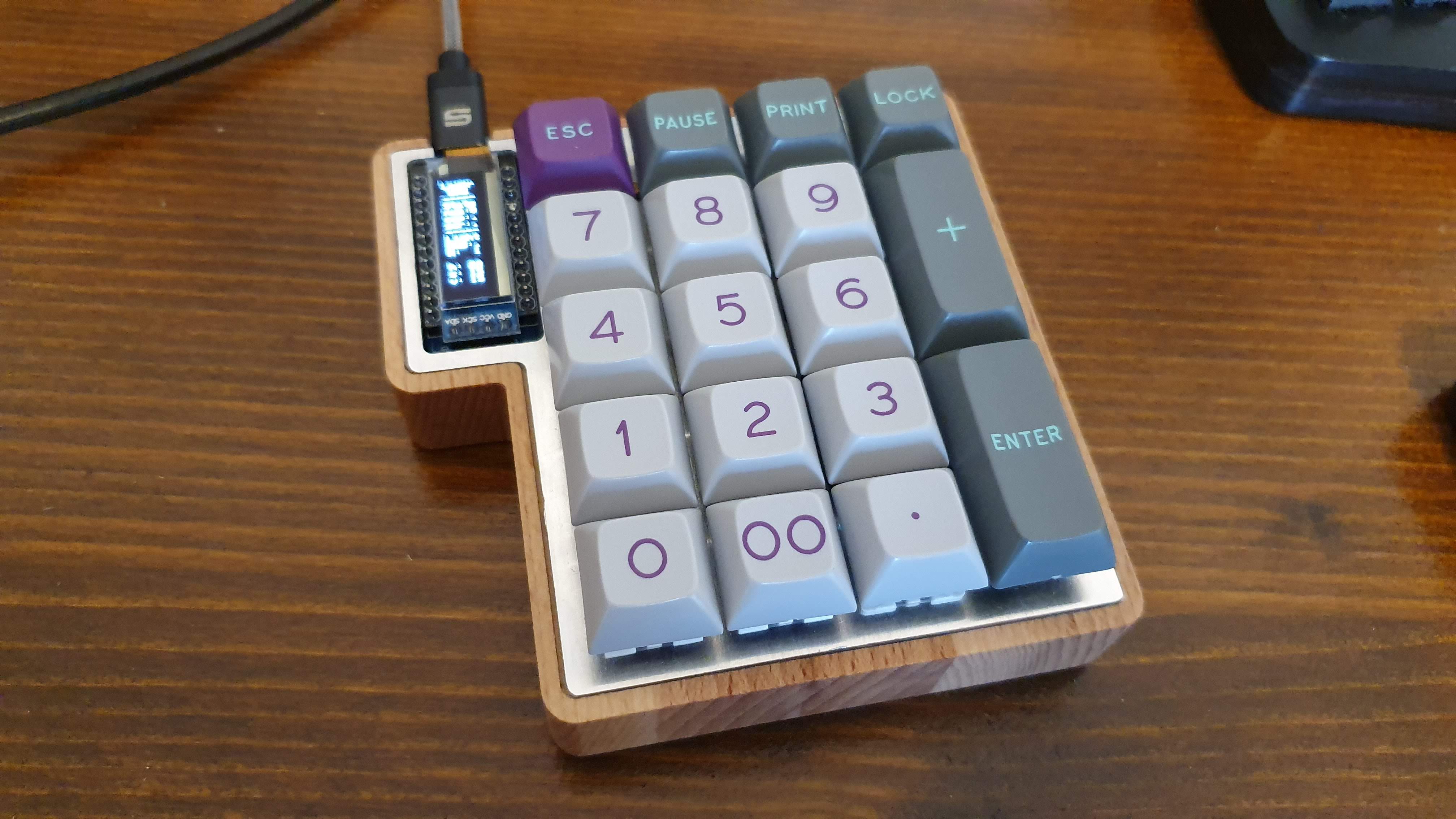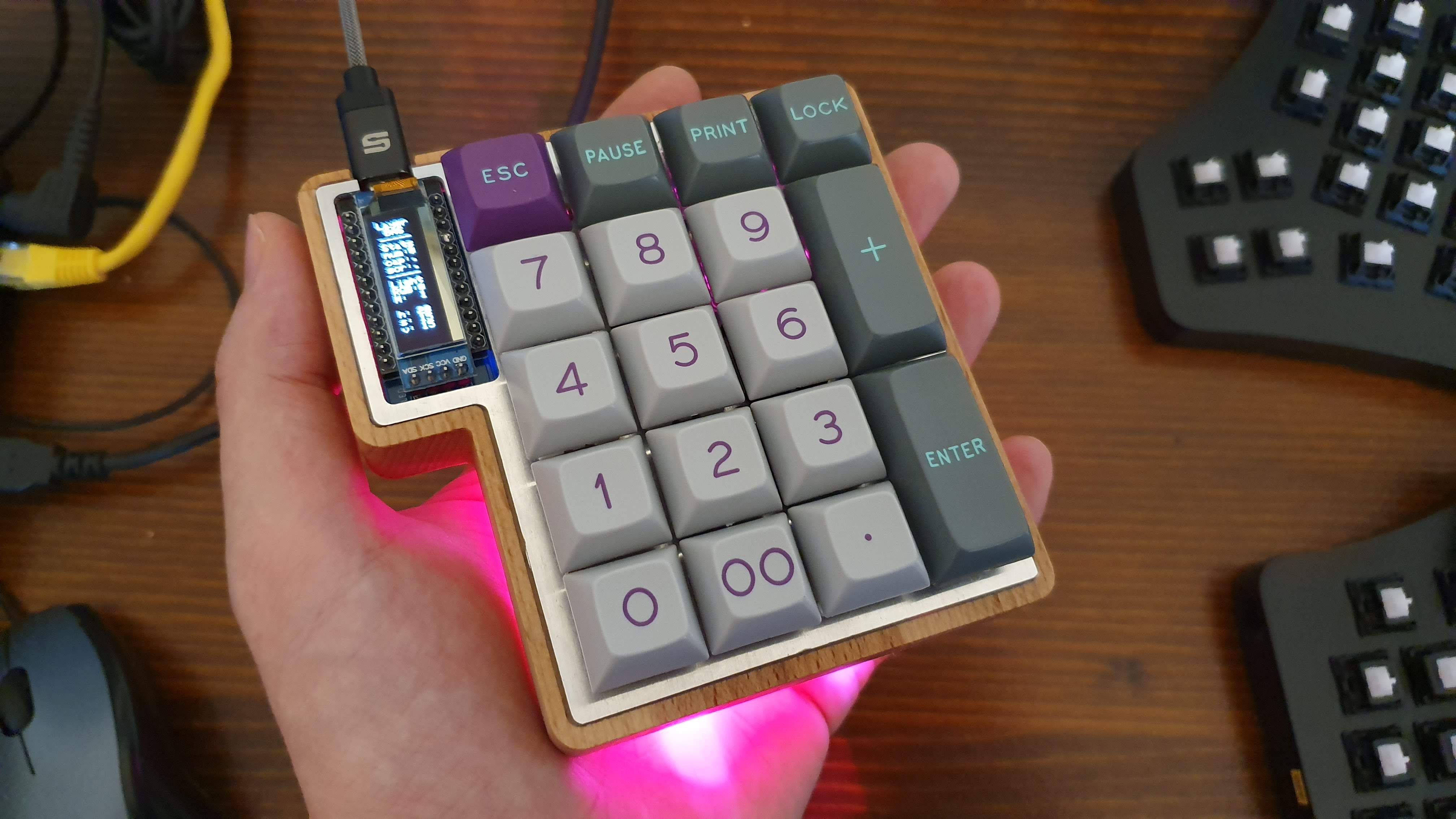 Did I mention that it works too?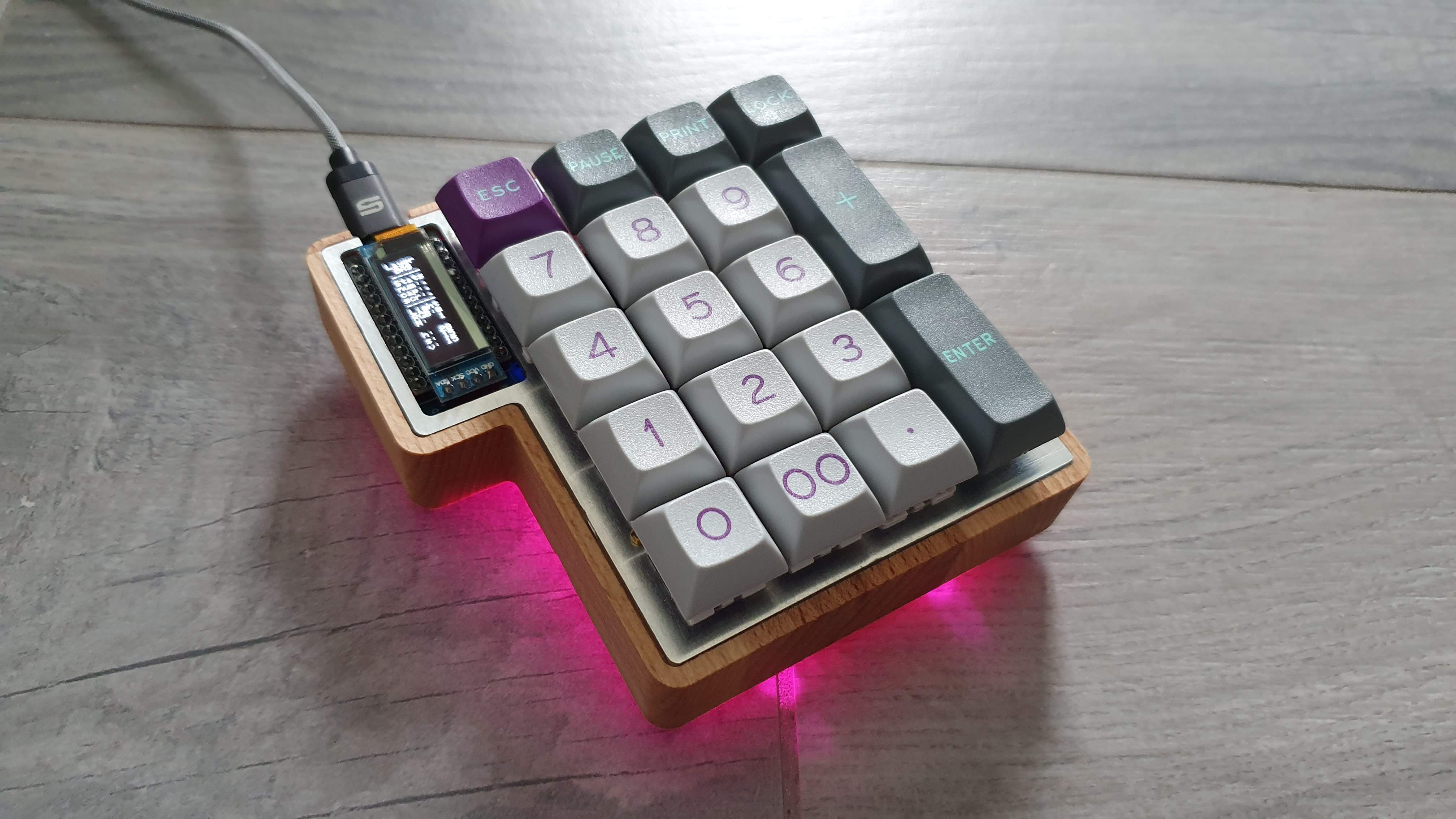 And now I think we can call this project complete.
---
Time to sum up the project. What would I do differently?
Design wise:
I would mount the Arduino on the bottom of the PCB so that I can use the same form factor but have a nicer plate. As you can see I had to cut the plate at the top to makie room for the USB connector and there's a strip of aluminium that's way too thin on the right of the OLED screen. Just by mounting the arduino on the bottom I will fix all those problems.
I would add the option to have one 2U key on the bottom, so that whoever wants to have it can choose to do so.
I would add a rotary encoder because... why not?
Enlarge the holes for the RGB lighting.
Regarding materials:
I should find a way to protect the aluminium from scratches. During milling and related operations I scratched the surface a few time and it shows.
I would like to wax the wood and make it look super shiny. I didn't do it this time because I was too afraid to ruin everything with a botched finish.
I should use a thinner material for the case. Here I used a 19mm thick wood, a more sensible choice would be around 15mm maybe lower. I didn't try to fix it with the CNC because it took me 2hr to make the cut and leveling the surface would skyrocket the machining time.
Maybe I'll fix a few of these problems in the next iteration, but for now I'm happy with the results :D