Rev1 is a stable test board for further software development. New features specifically for educational purposes have been added:
Laser pulse width controls added.
Laser power controls added.
Updated laser CAD model to improve optical alignment.
Made I2C pins available to the user.
Increased mounting holes size for optical parts.
Moved main supply to HVI to allow for battery operation.
Added power controls on VGA through D2 PWM.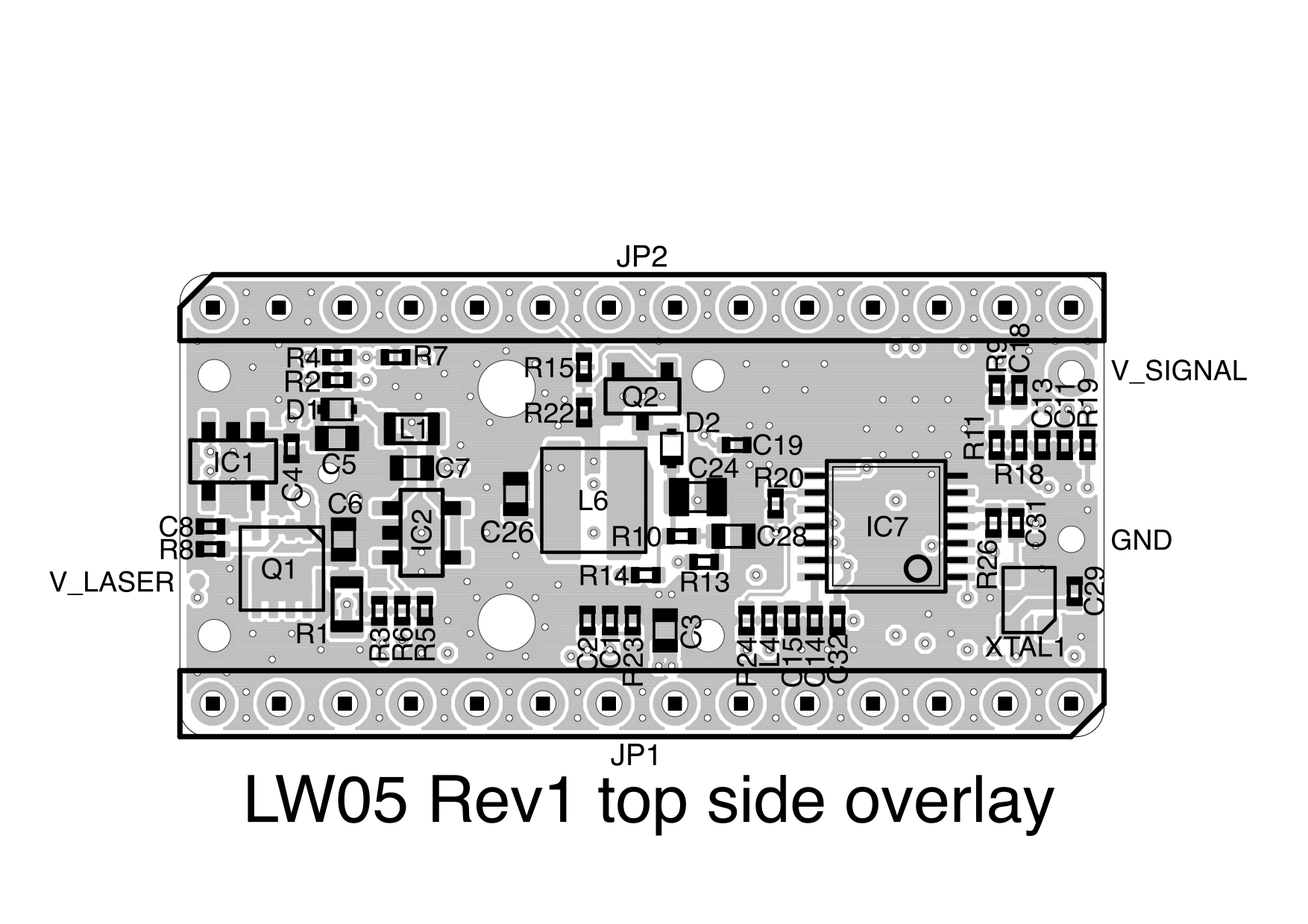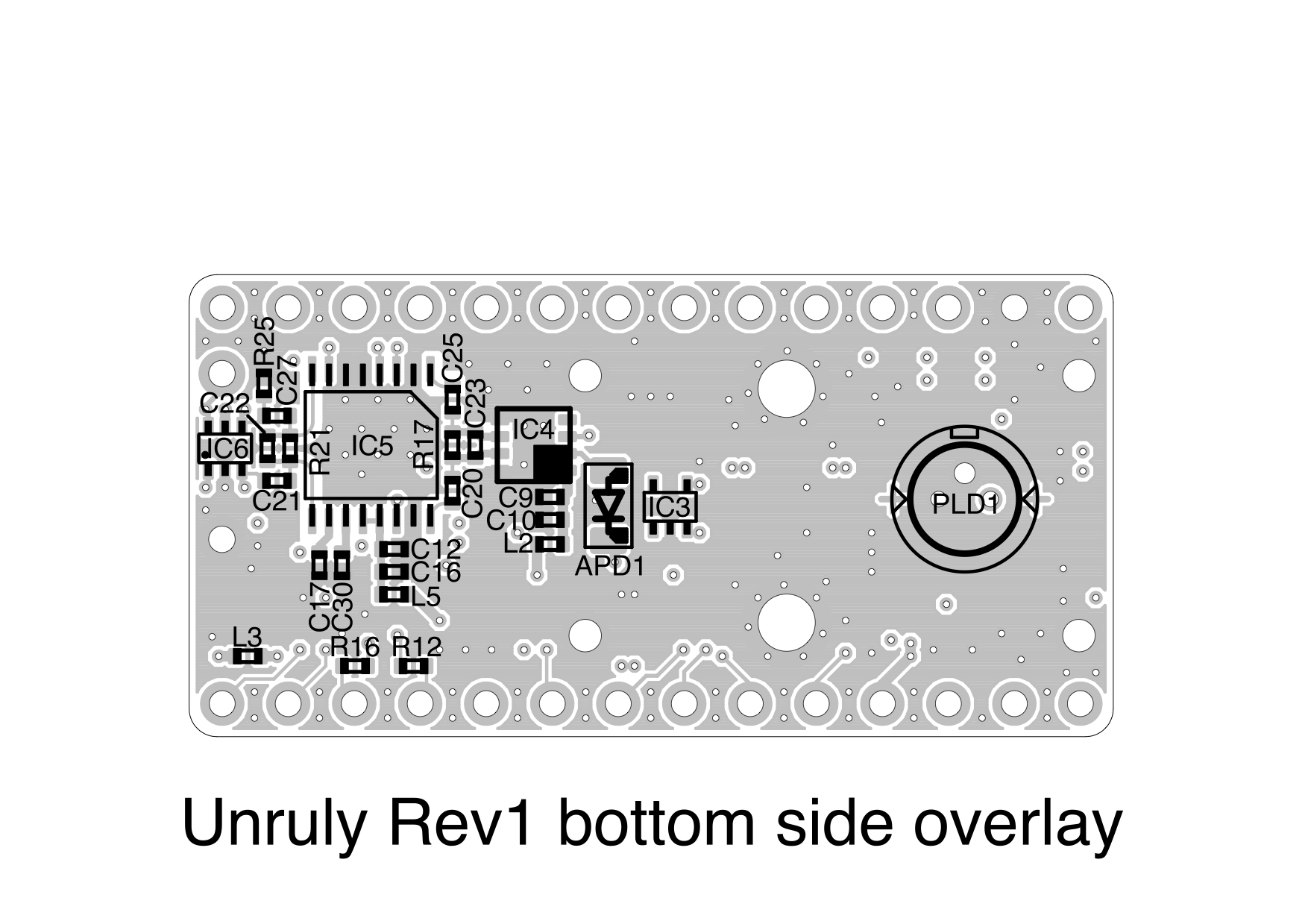 You will notice on the circuit board overlays that there are lots of small holes and very few visible tracks. The holes bridge the inner ground layers and outside layers together to reduce transmitted interference and cross talk between the laser driver and receiver circuits. The signal tracks are on the inner layers, shielded by ground plains, to reduce electromagnetic susceptibility.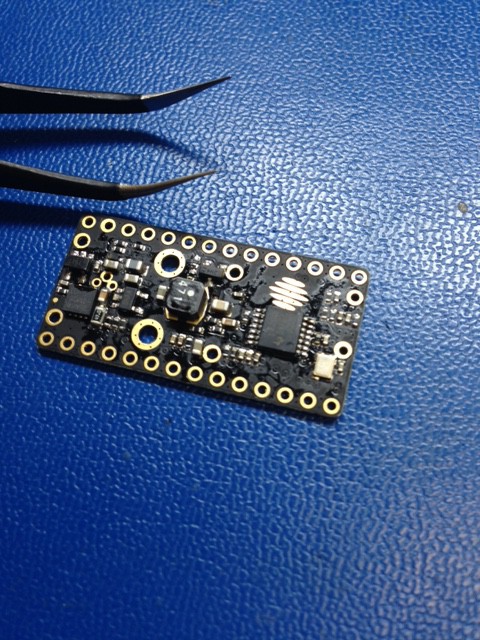 Above is the top side of the board and below is the other side showing the pulsed laser diode (PLD) and the avalanche photodiode (APD). At the moment we're using a laser from Laser Components and an APD from Hamamatsu.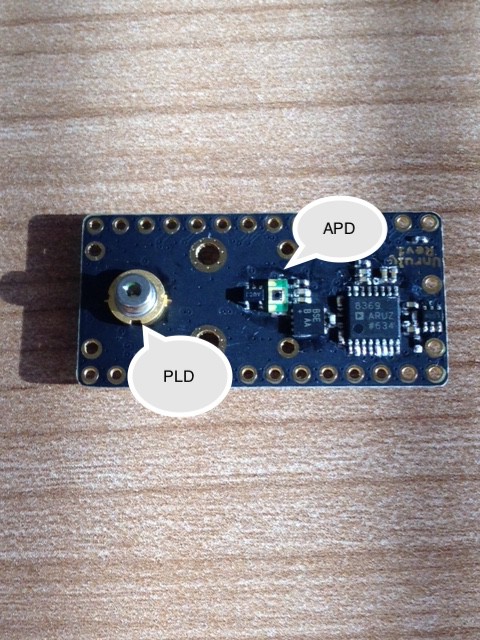 In order to test Unruly it's important to be able to access the components on both sides of the board while it is running. This is done by adding "wings" instead of headers. These wings are just headers soldered on at right angles.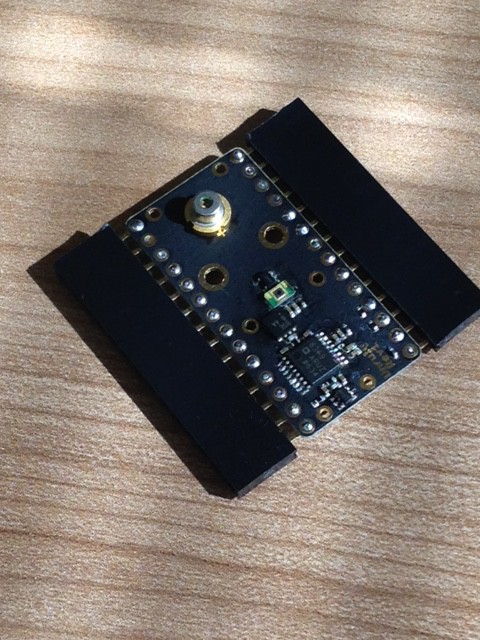 The optics are then screwed on.
Using the wings, jumper cables connect the ItsyBitsy M4 Express to the Unruly LiDAR leaving the back of the circuit board accessible to an oscilloscope.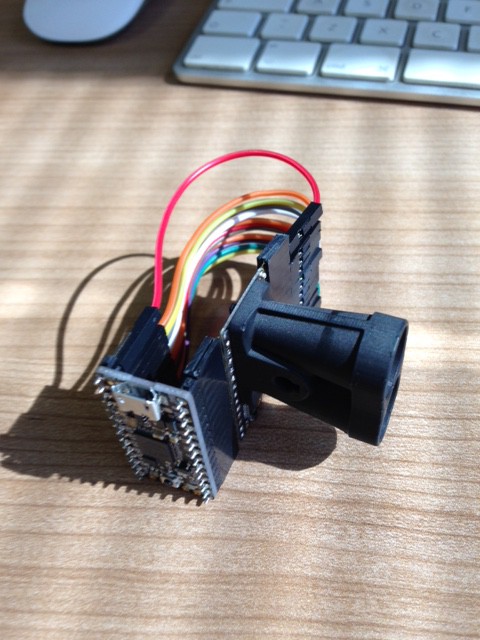 Test 1 - Unfiltered signal stability - indoors: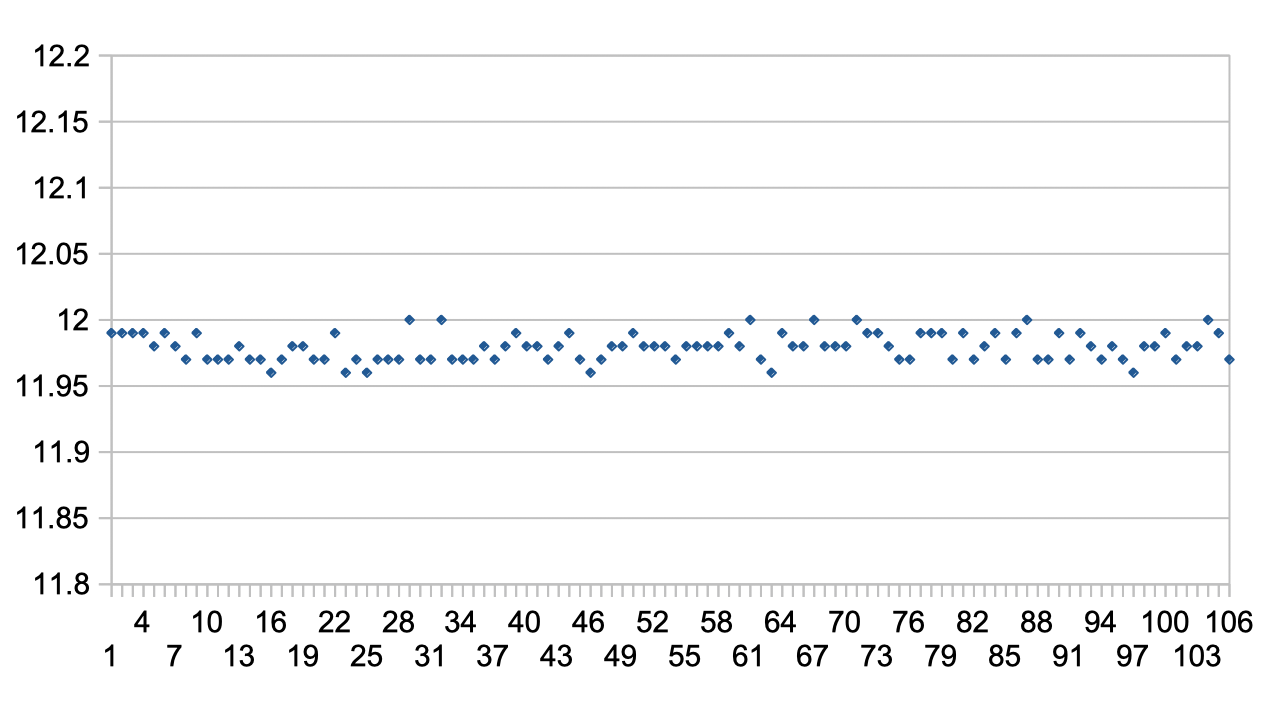 Results:
Single shot STDEV (standard deviation) = 1.0 cm (33 ps)
Single reading APD bias voltage measurement STDEV = 0.11 V
Single reading APD temperature measurement STDEV = 0.2 C