I've been at work on  the sequencer all weekend. Saturday morning I  received a new Creality CR-10S 3D printer from Amazon. 
I sent back the Monoprice Maker Pro Mk.1. Too many issues and I didn't like the touch screen interface.

After a few hours of setup I had the CR-10S up and running and inside an enclosure made of coroplast.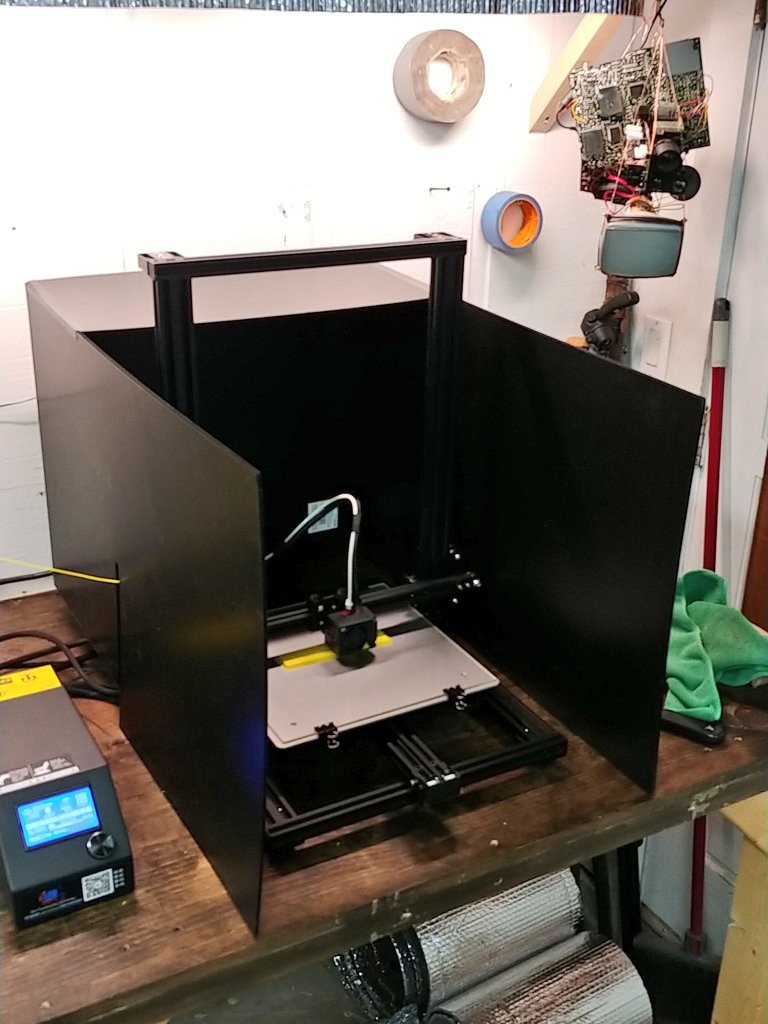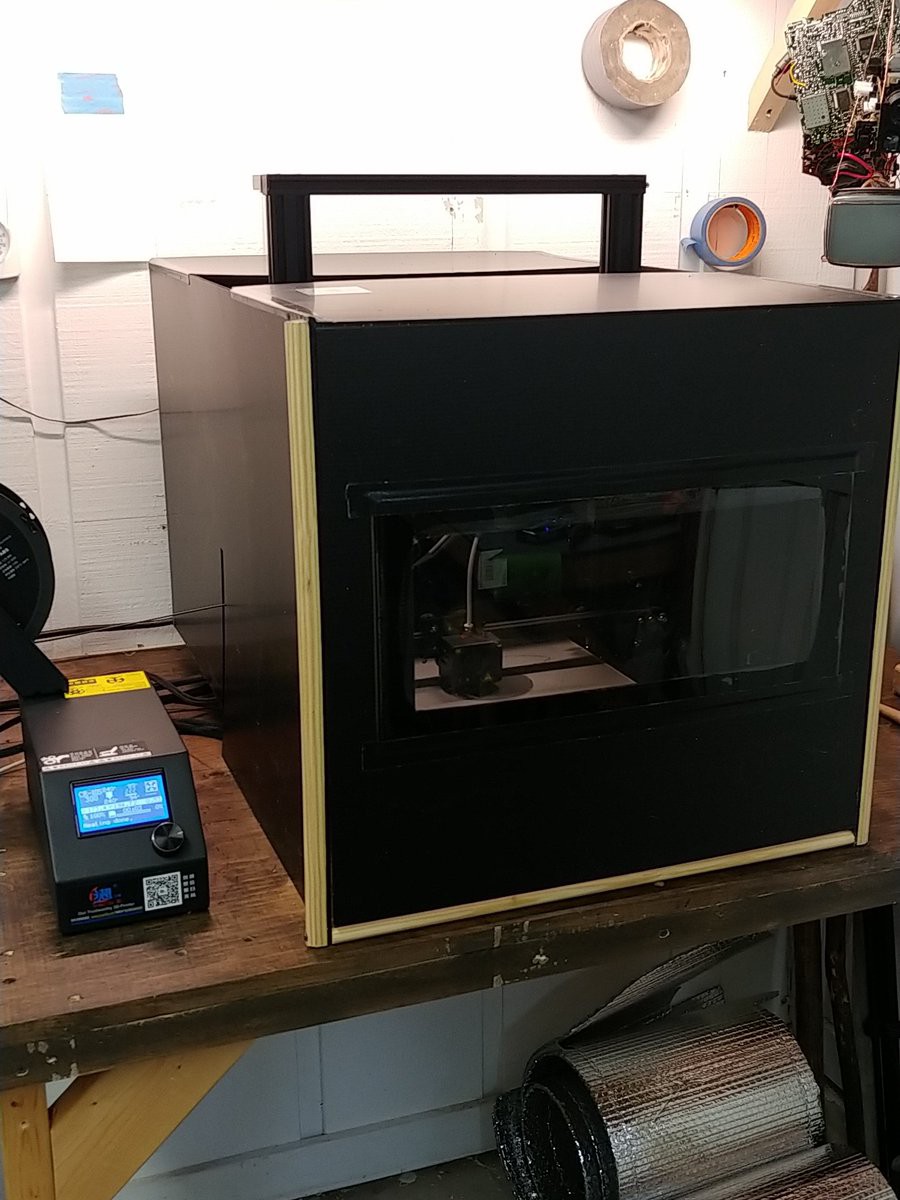 I designed a few more parts in Sketchup and used both of my printers to produce them. I also worked out the base plate that everything will mount on and got that "sketched up". As I write this at 12:36 AM both printers are cranking out the final parts. The CR-10S has a 10 hour print of the base plate going while the 3DP-11 is printing some mounting brackets and micro switch mounts. Everything should be done just in time for coffee tomorrow morning. 

Tomorrow evening is crunch time assembling everything and getting to work.