The requirements I set for the PCB design were:
relatively small size
using THT components for easy soldering and debugging
circle shape
connectors for the wires to be able to taken apart
I designed the PCB in KiCAD. Managed to fit all the components on a 70mm circle PCB with a 12mm hole in the middle for wires to run through it. Ordered 10 pieces from JLCPCB and after 2 weeks these showed up.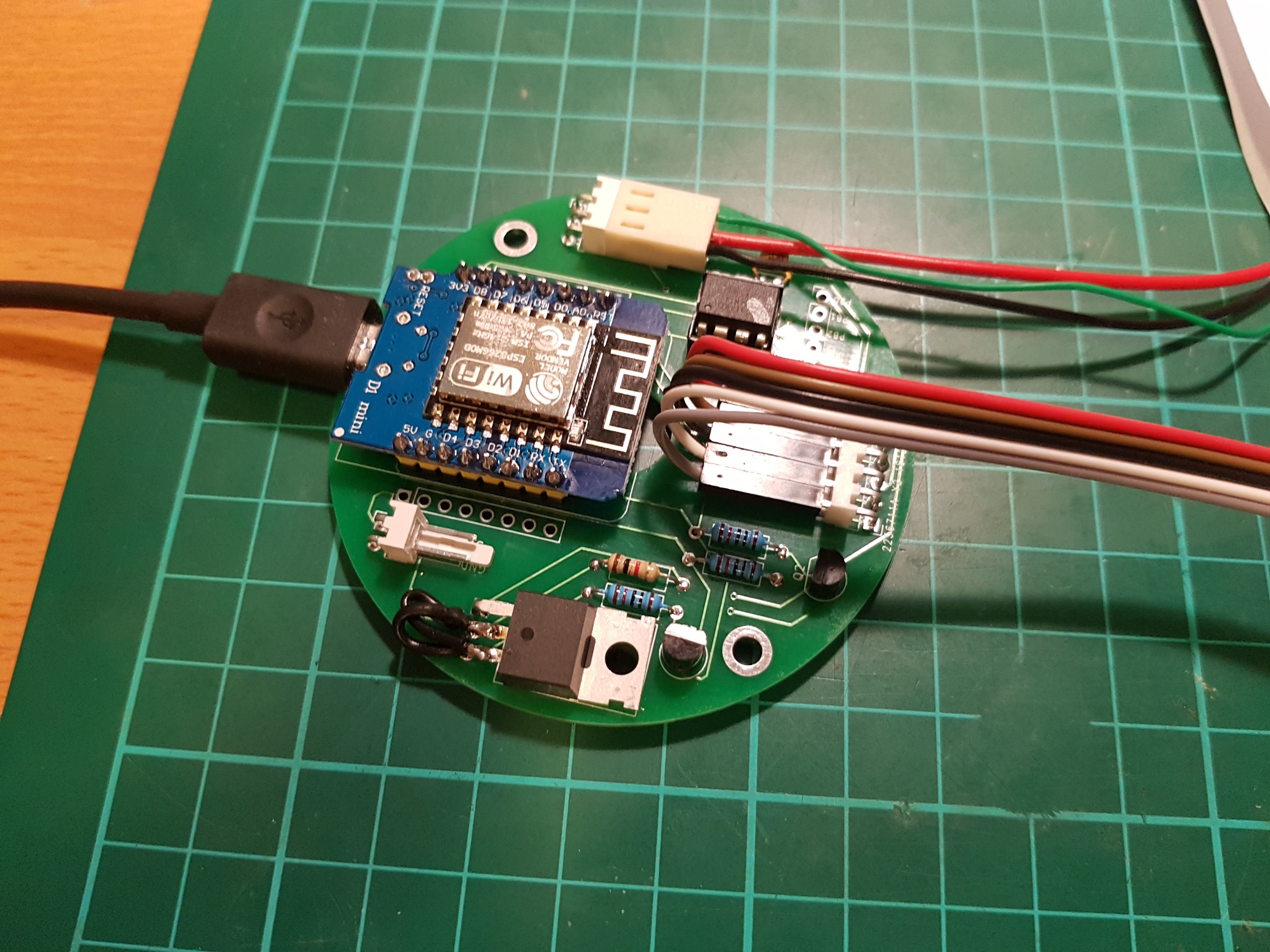 I designed the case for 3D printing in Solidworks. It consist of 5 parts. Only 2 pieces are needed to be glued together, the other parts connects with screws. The whole model can be easily assembled and disassembled.
This is the models Section analysis.
In the top part under the translucent part goes the LED ring. In the top center goes the clickable encoder. in the middle section is the main board. In the bottom is the battery and the charger/boost converter board.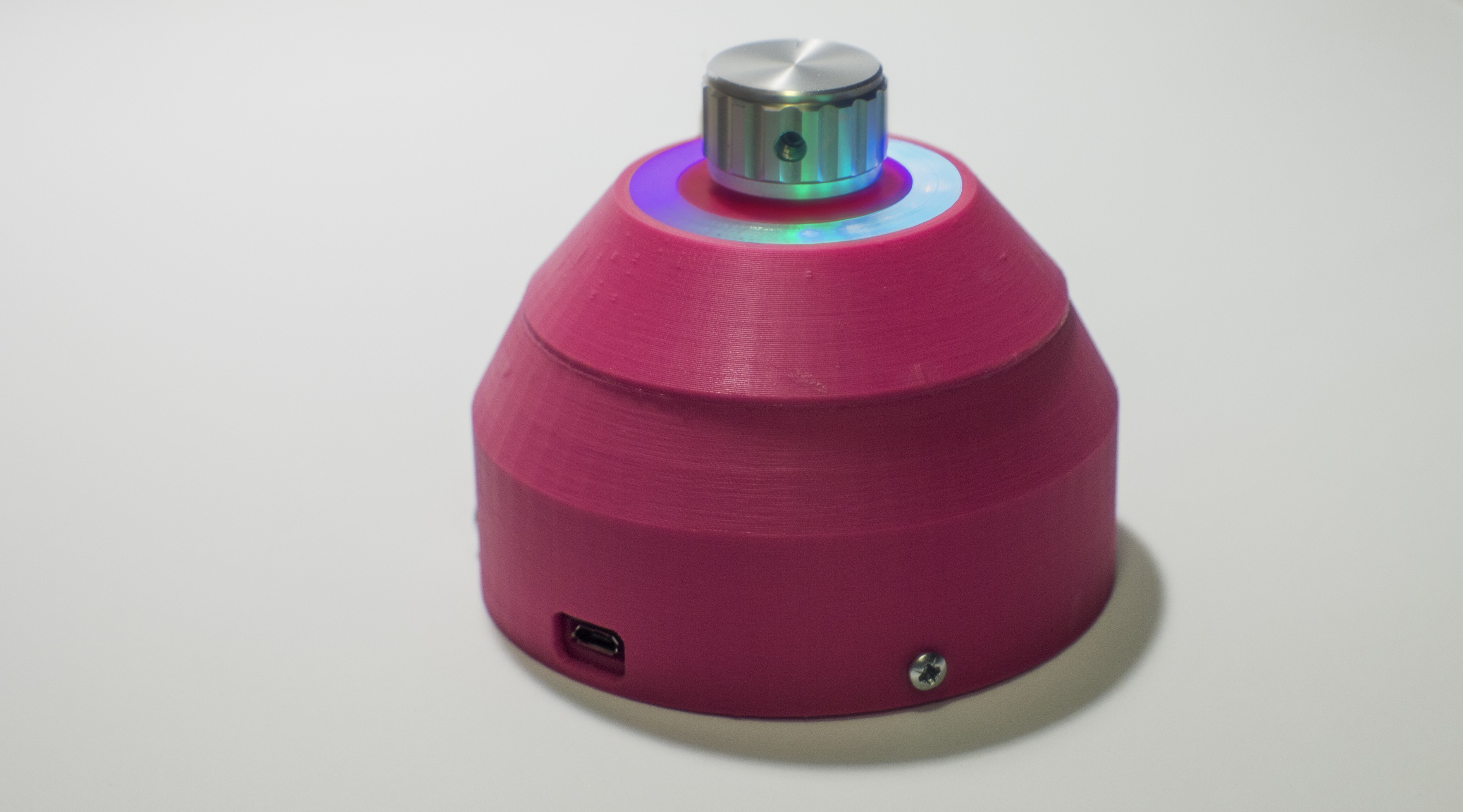 Printed and assembled, working.