On the last Saturday of the year I was sipping my morning coffee and looking at the new television sitting on the TV stand in our livingroom. I picked up a nice 55" model for a great price during Black Friday but I wanted it to hang on the wall.
The problem is that this is an exterior wall. Our house was built without insulation and when someone resided it, they drilled holes in the outside sheathing and sprayed in some type of expanding insulation. Now, if you do anything in this wall cavity (I previously ran coax for and antenna), the chalky insulation just disintegrates. I don't want to mess with it at all.

So I began thinking about some way to run cable chase, and the idea of a decorative facade came to mind. I snapped the image above, poorly edited out the xmas tree, and made a mockup of how I thought things might look: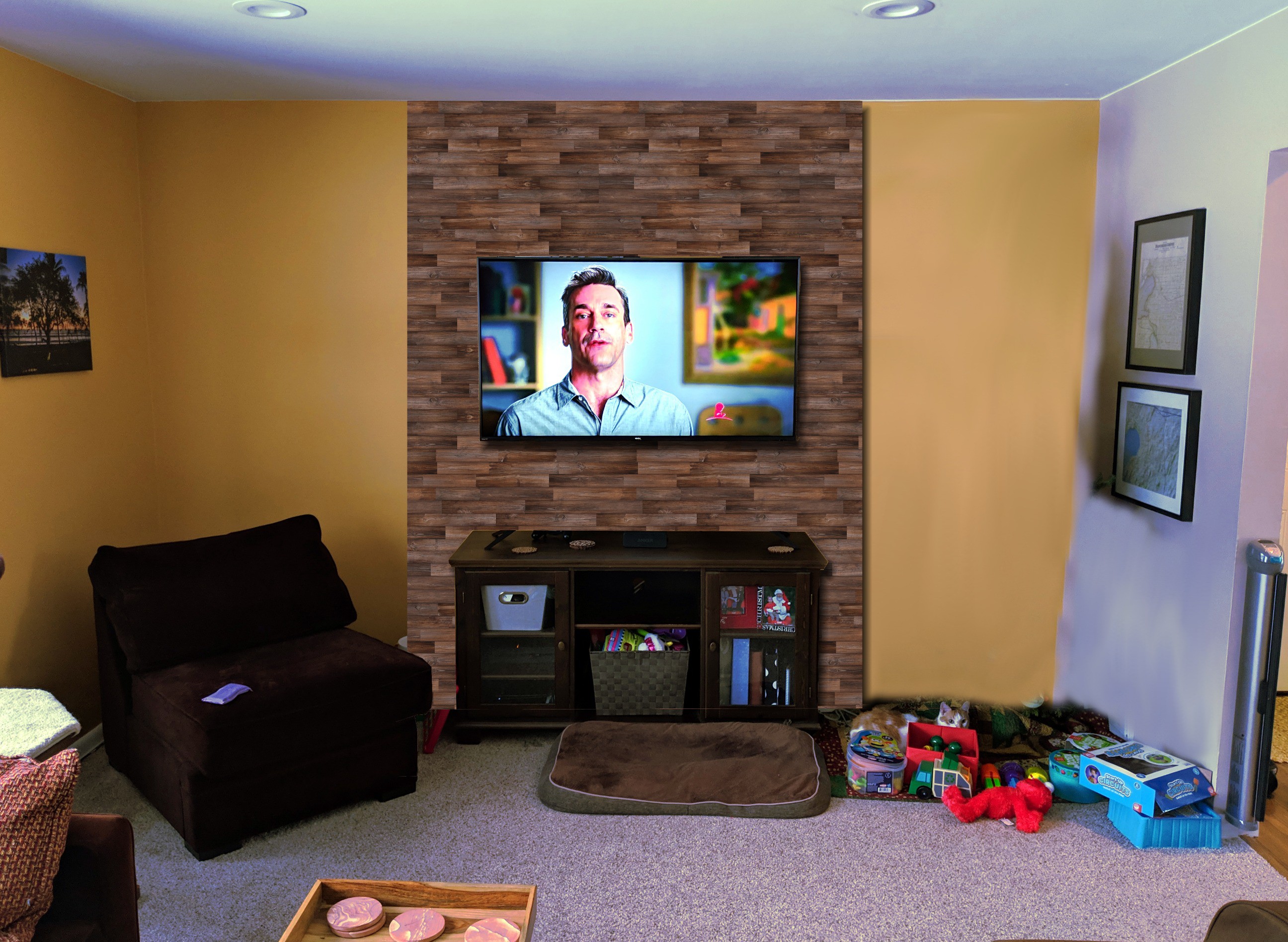 Looks pretty good, right?
With this in mind I started looking around at materials. Flooring is the most obvious, but that is going to require finishing, unless we get pre-finished and that will cost more. After a half hour of searching around I came across an Ask This Old House episode where Tommy is building a headboard from weathered rough-sawn wood: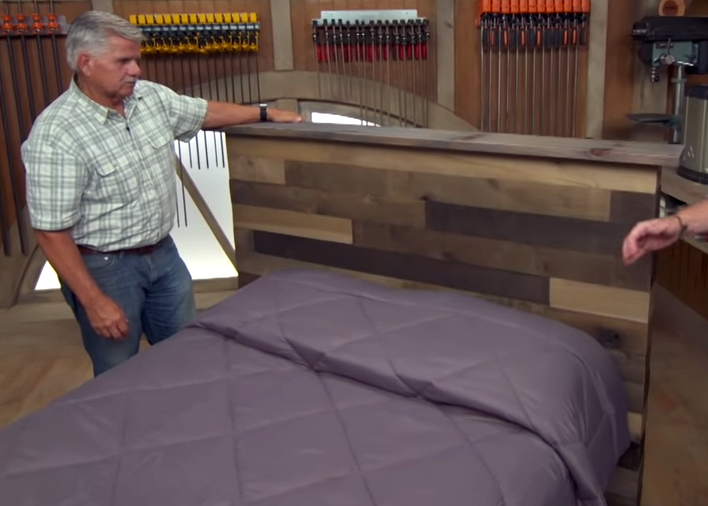 These boards are available and Home Depot in boxes of 8. The cost isn't horrible, and installation is as easy as cutting to length, gluing, and pin nailing.
It was 1pm on a Saturday. I ordered a pin nailer overnight on Amazon. My buddy has a little compressor for finish work like this, I called him up to borrow it and asked if he could help me pick up some sheet goods before the lumber yard closed at 3pm (he has a van). Boom, off to the races.