I Milled my second back front panels and my back panels on friday! But the road there was a bit bump and I actually am milling the part again in cherry today. Let me explain:
The second panel got off to a rough start. The material was slightly misaligned (2mm) and since I had one 1mm of clearance I had to scrap the piece.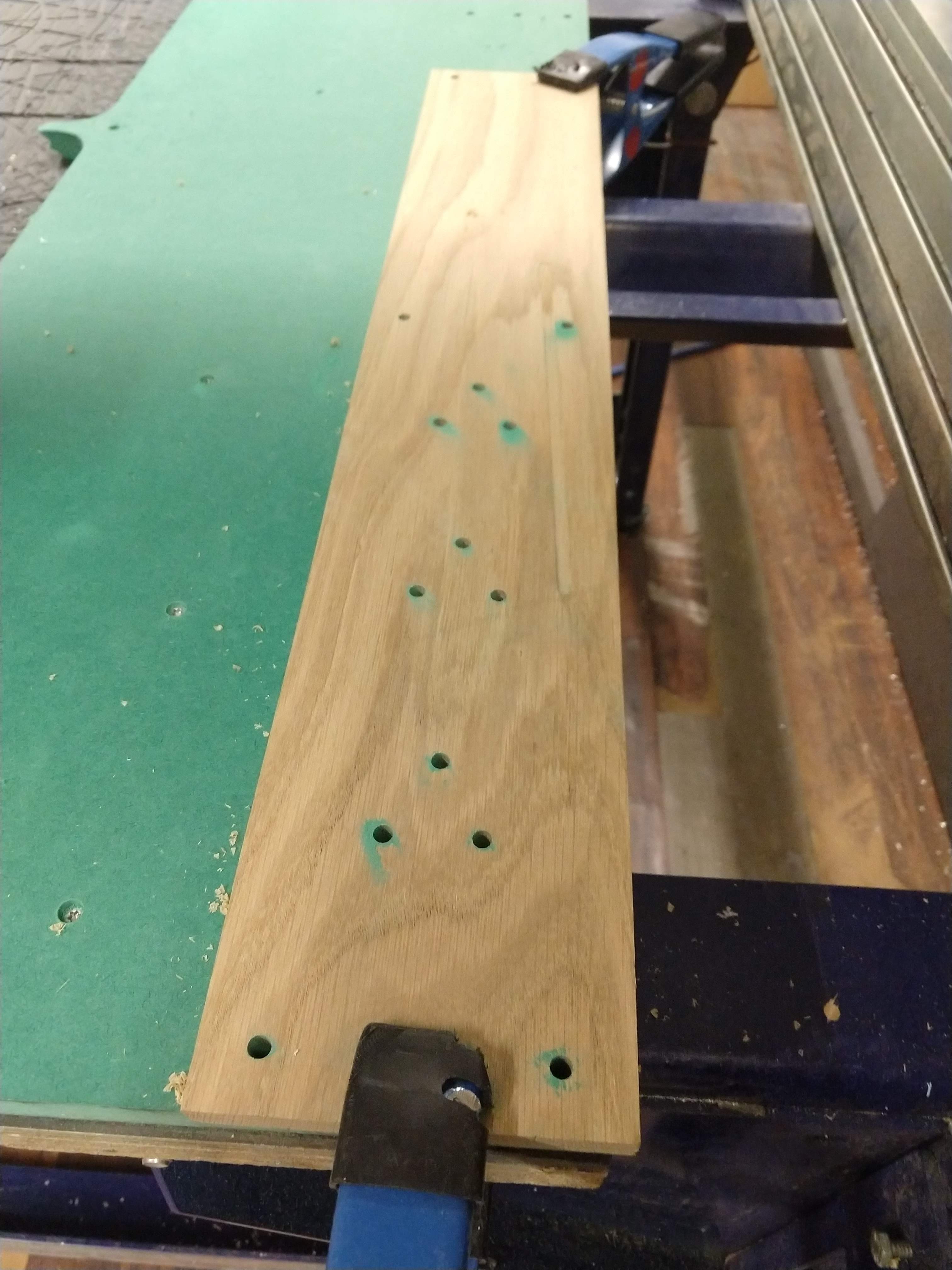 Before i did this job I talked to a guy about two sided machining. He shared a neat trick with me. By making a pocket in the extra sacrificial material one could make the piece fit exactly in that pocket. All alignment issues should be significantly reduced when combining it with dowels!

This worked very well!
The back plate was made as a one-side job.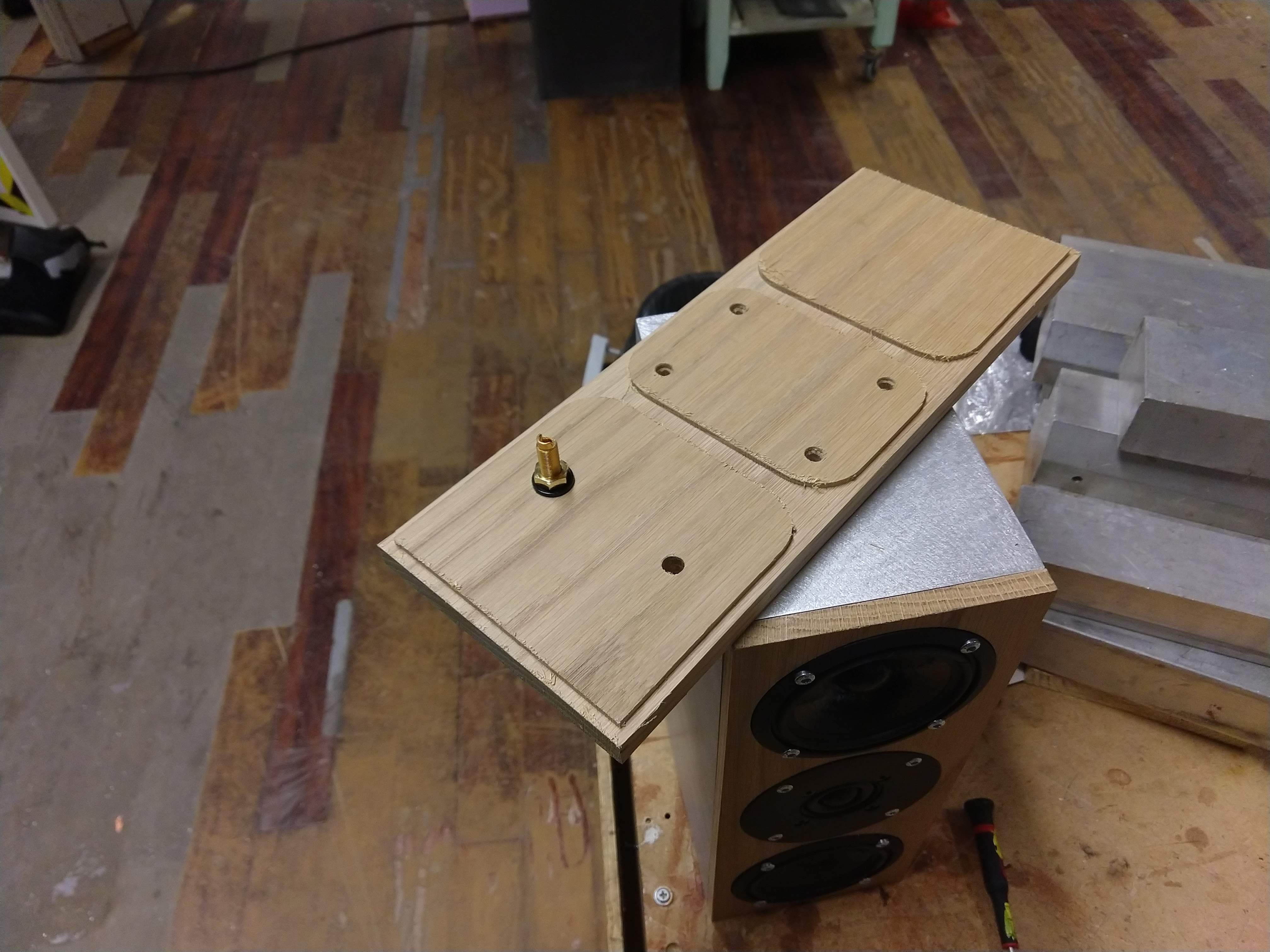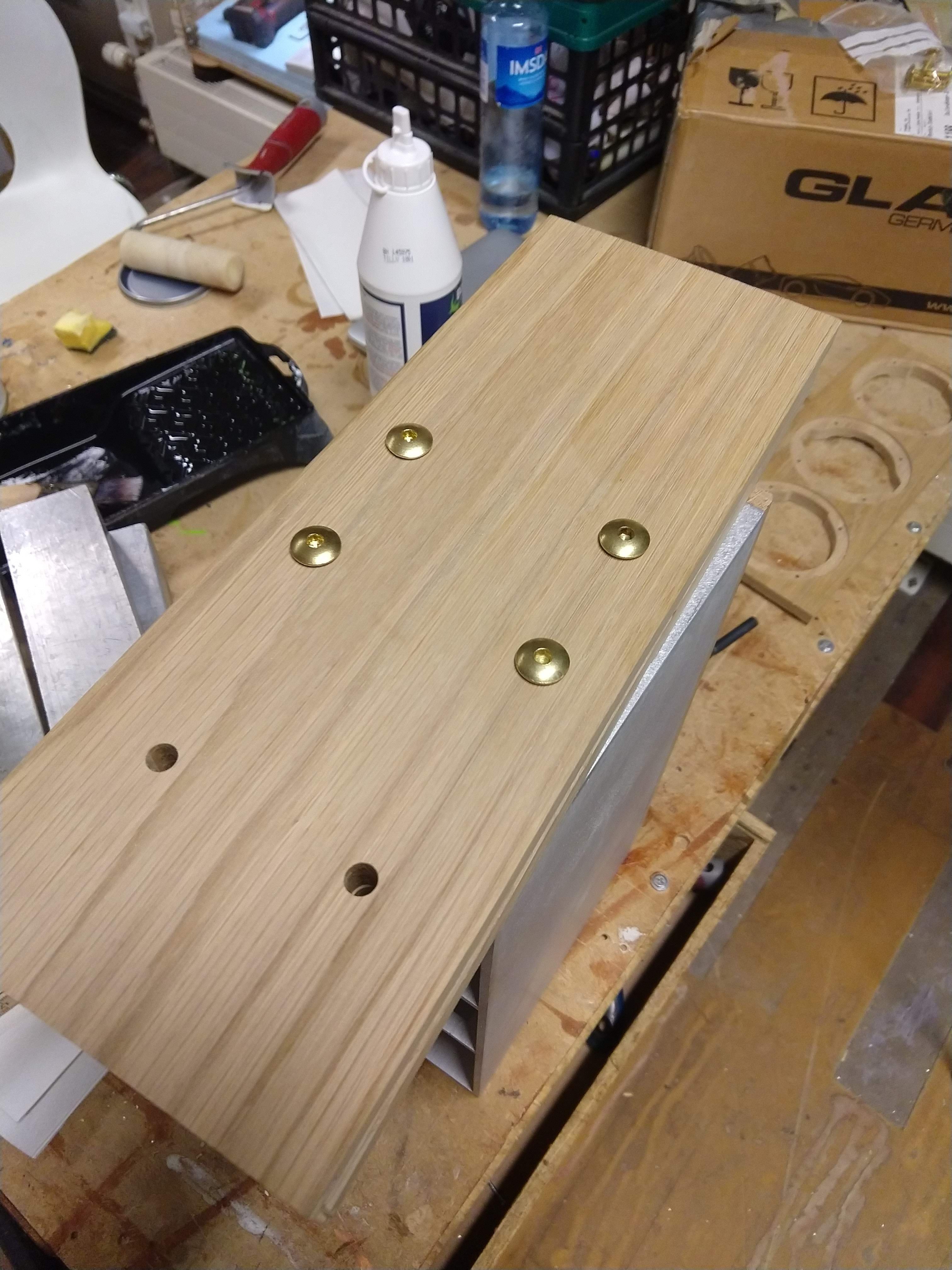 Here is the finished back plate with test fitted terminals and screws. Now to the unfortunate thing that happened. When I temporarily mounted the front plate used a block of soft wood and a rubber mallet to fit it snugly in the aluminum cabinet. This worked perfectly for the first front plate. What i did not notice was that the second front plate had a crack down the middle. As I fitted the second front panel in it broke it half. Aand I did not have any material left since I  misaligned my second attempt at a front plate. Therefore I am now making new front and back panels of cherry wood. I found out that even cherry wood was much cheaper at my local makerspace that what I paid for the oak at my lumber store. I Also learned a new two-sided milling technique that I am going to use on my back panels.