First I want to present a video that shows the progress after placing fur onto the Marcus foam base. At this point the ears, eye brows, nose and inside of the mouth need to be finished. I am also going to take my time in trimming the fur to its final look.
The fur was found at my local Hobby Lobby craft store. One yard of this fur was $19.99. Ten short sticks of hot melt glue was used up to this point.
What follows is roughly the pictorial steps in the furring process.
This fur was very dense and it is very hard to find the backing through the fur and the backing is very soft as well. Very easy to work with.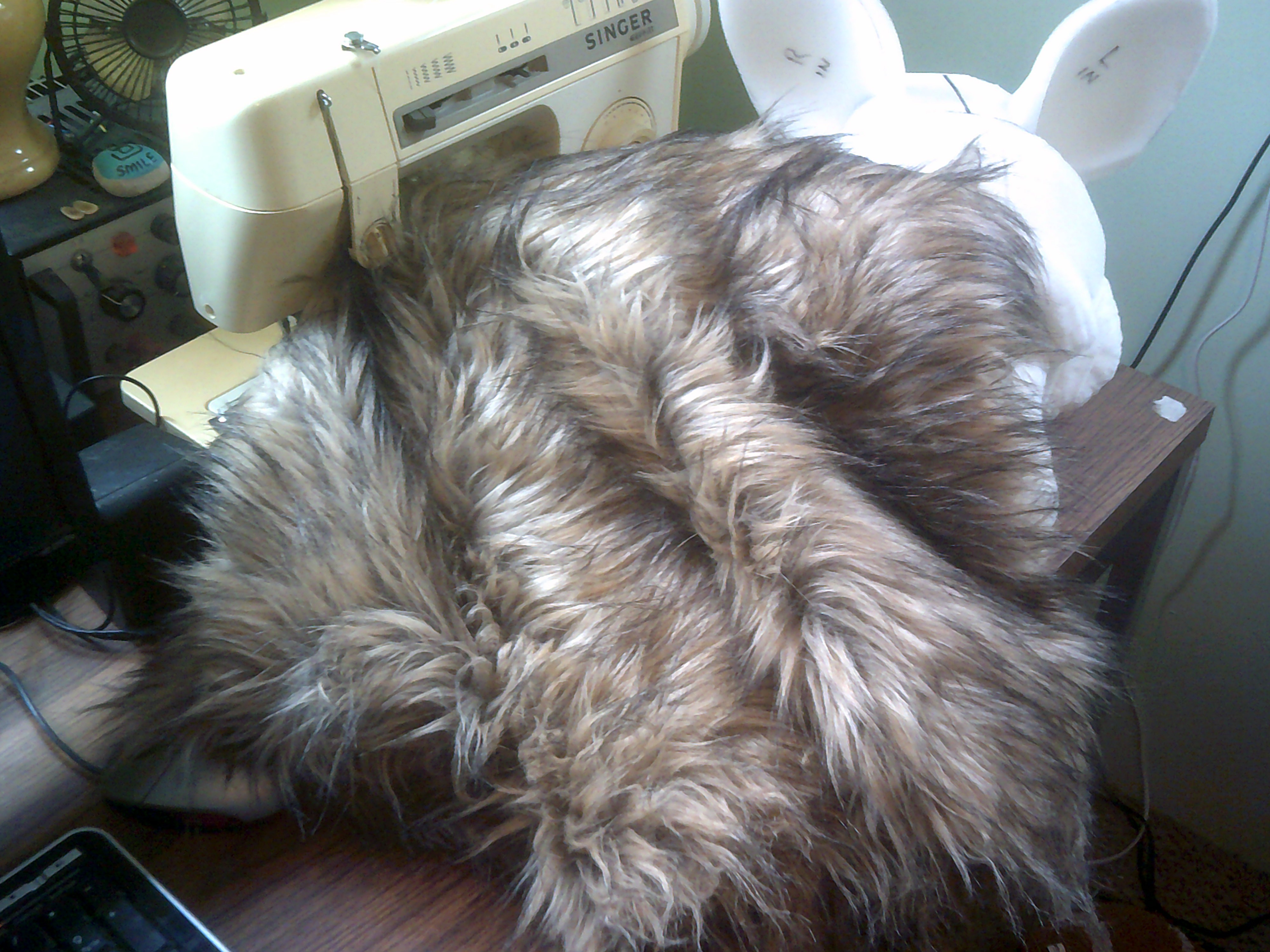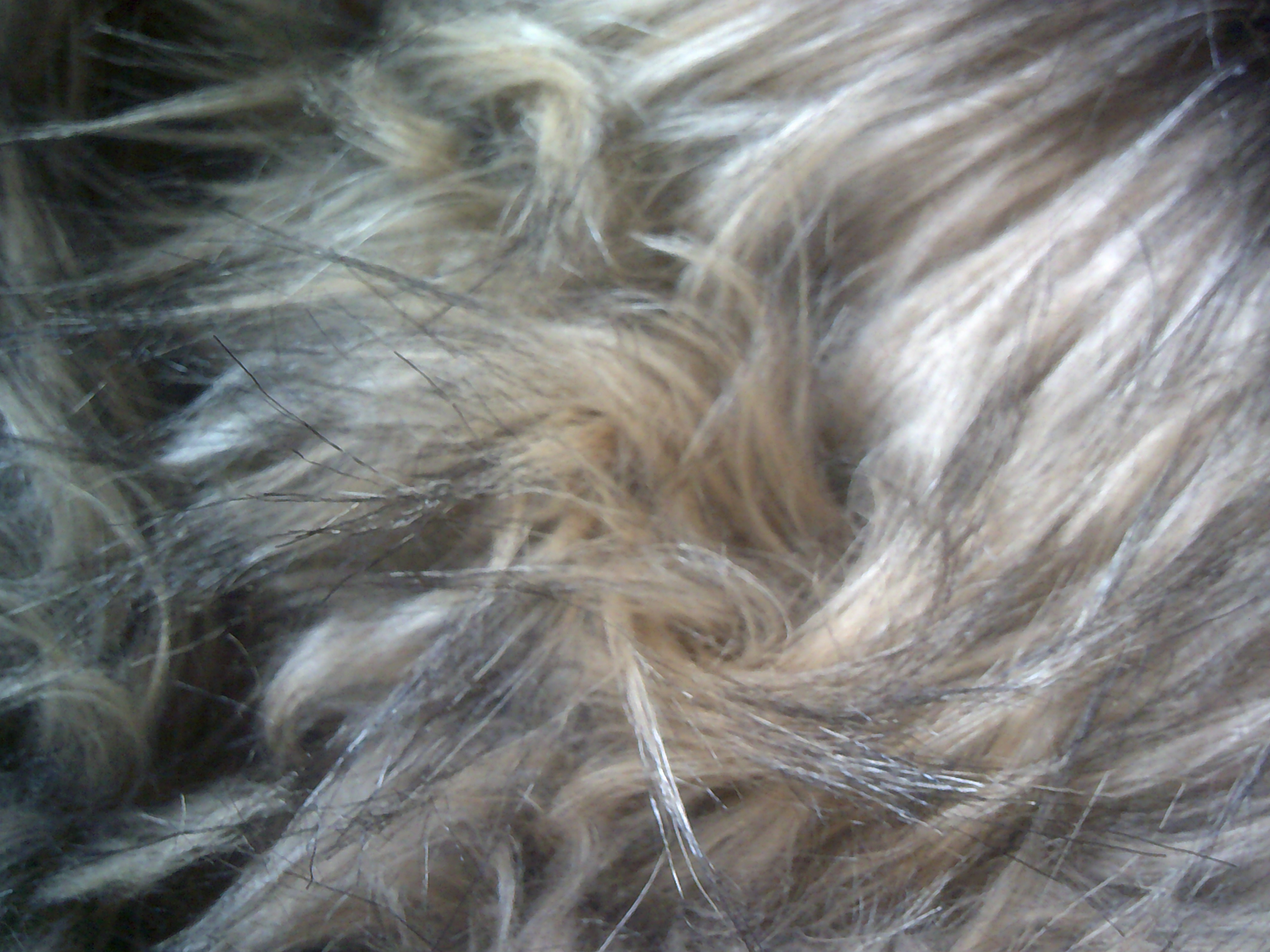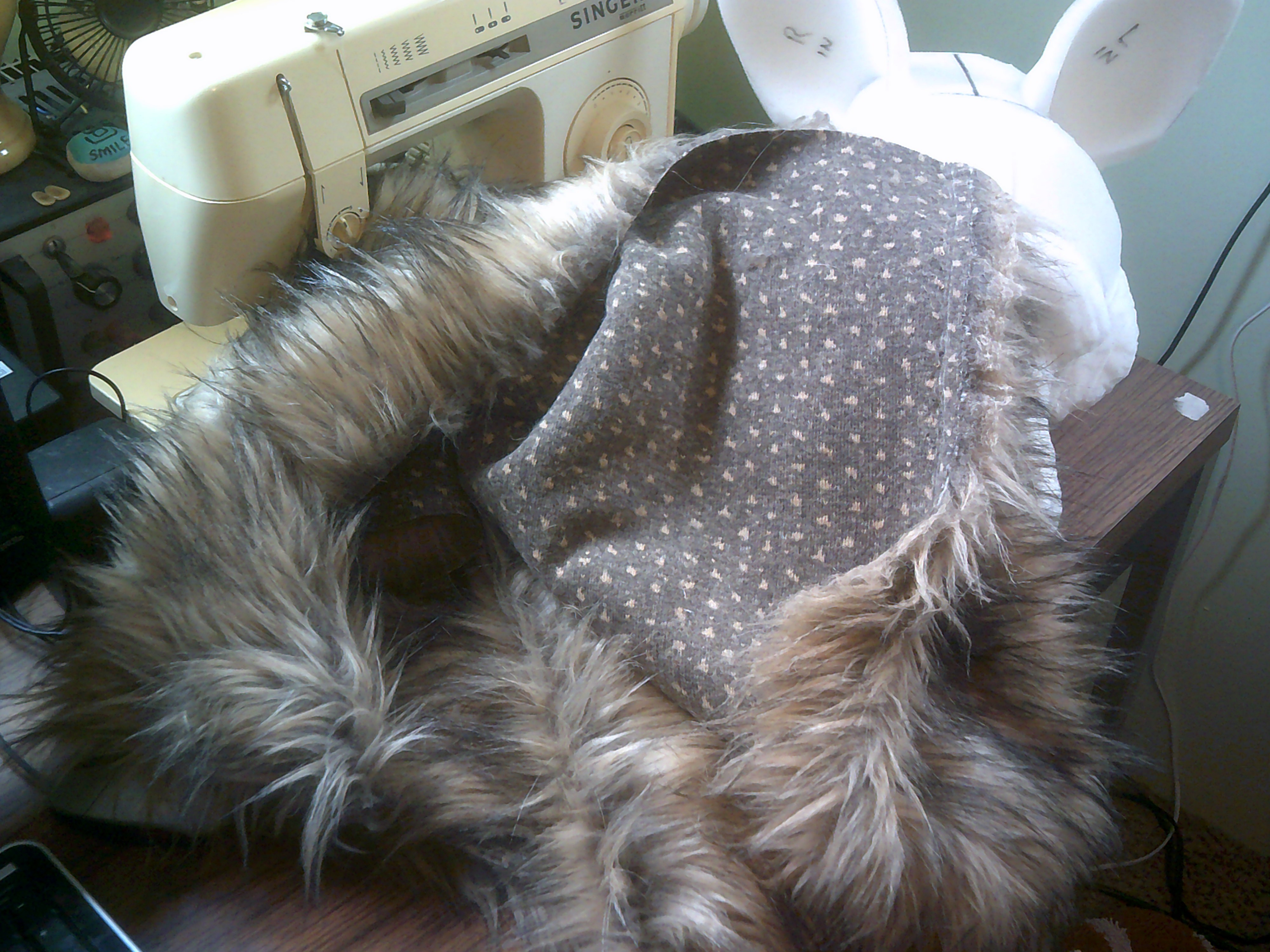 A sample test patch just to see how it was going to look.

The taping process. Masking tape was used to build up the fur pattern pieces.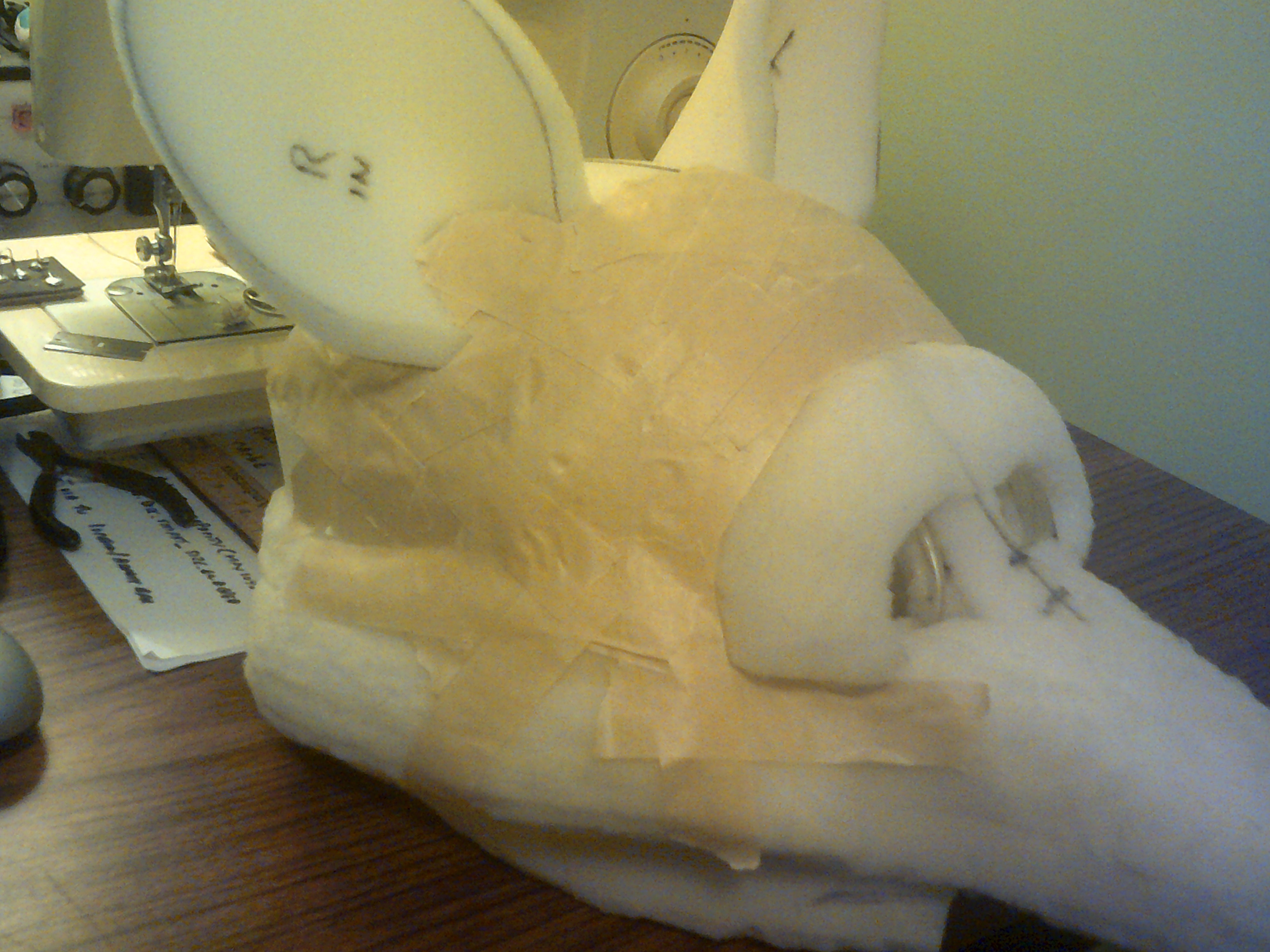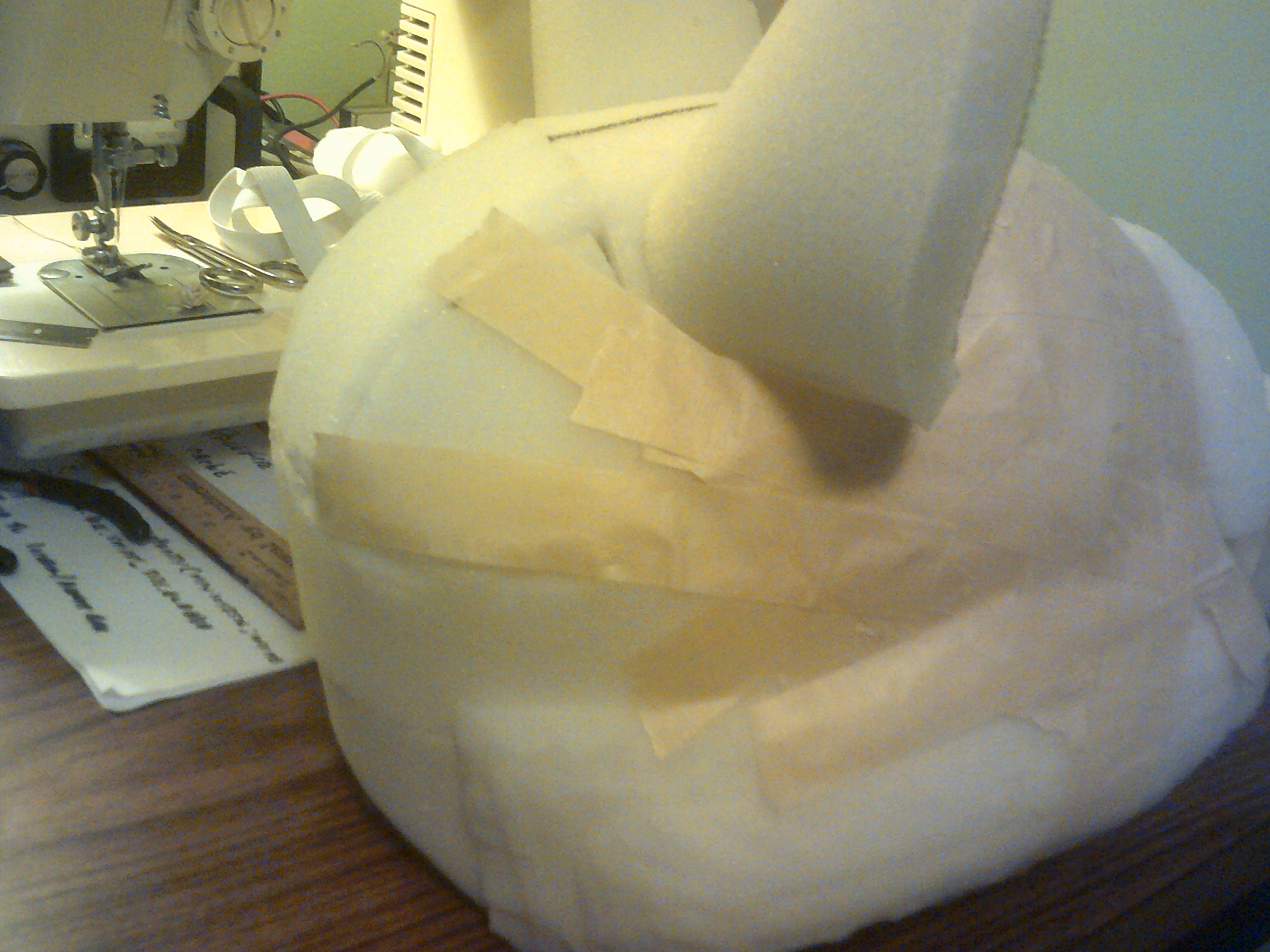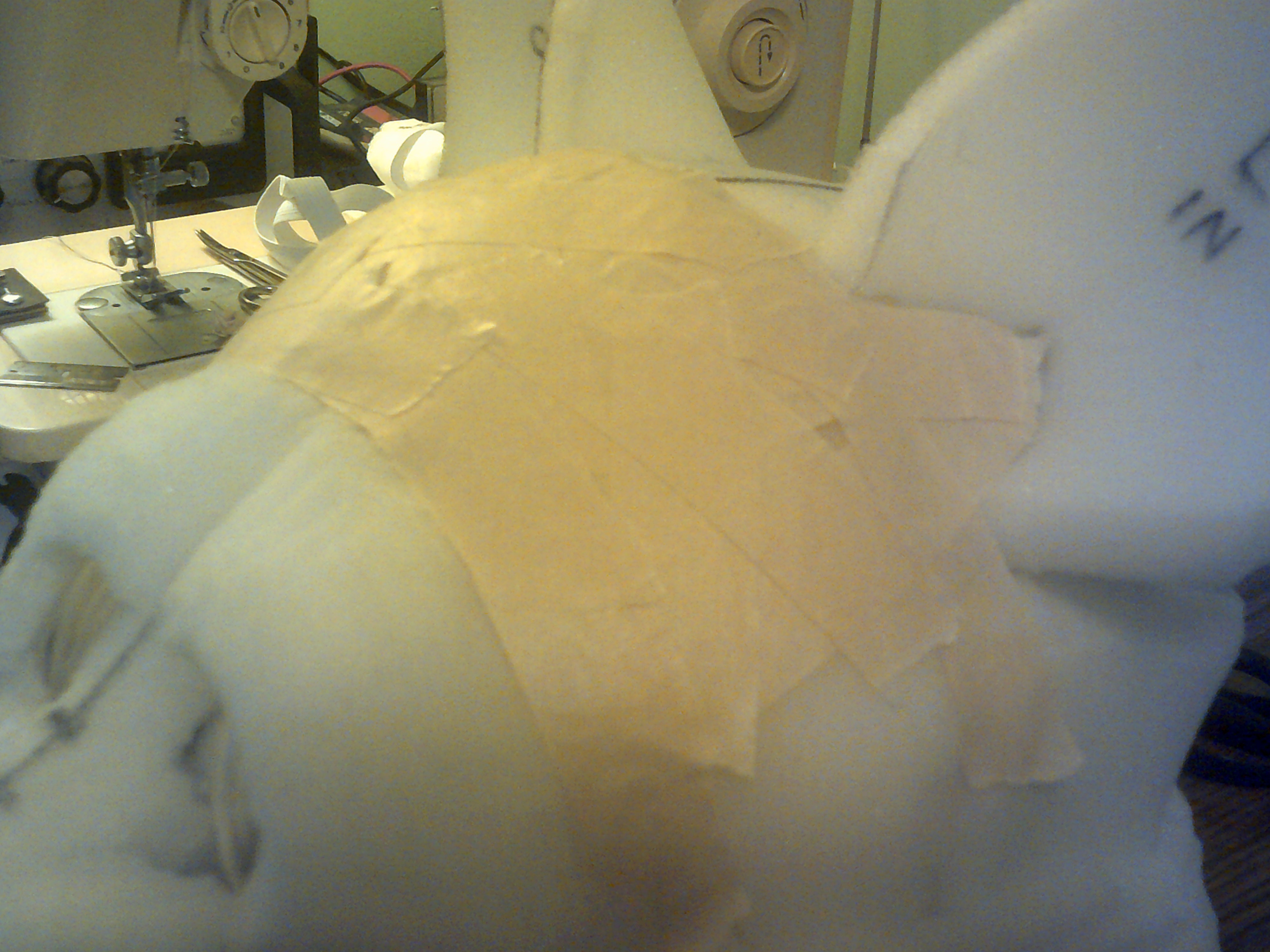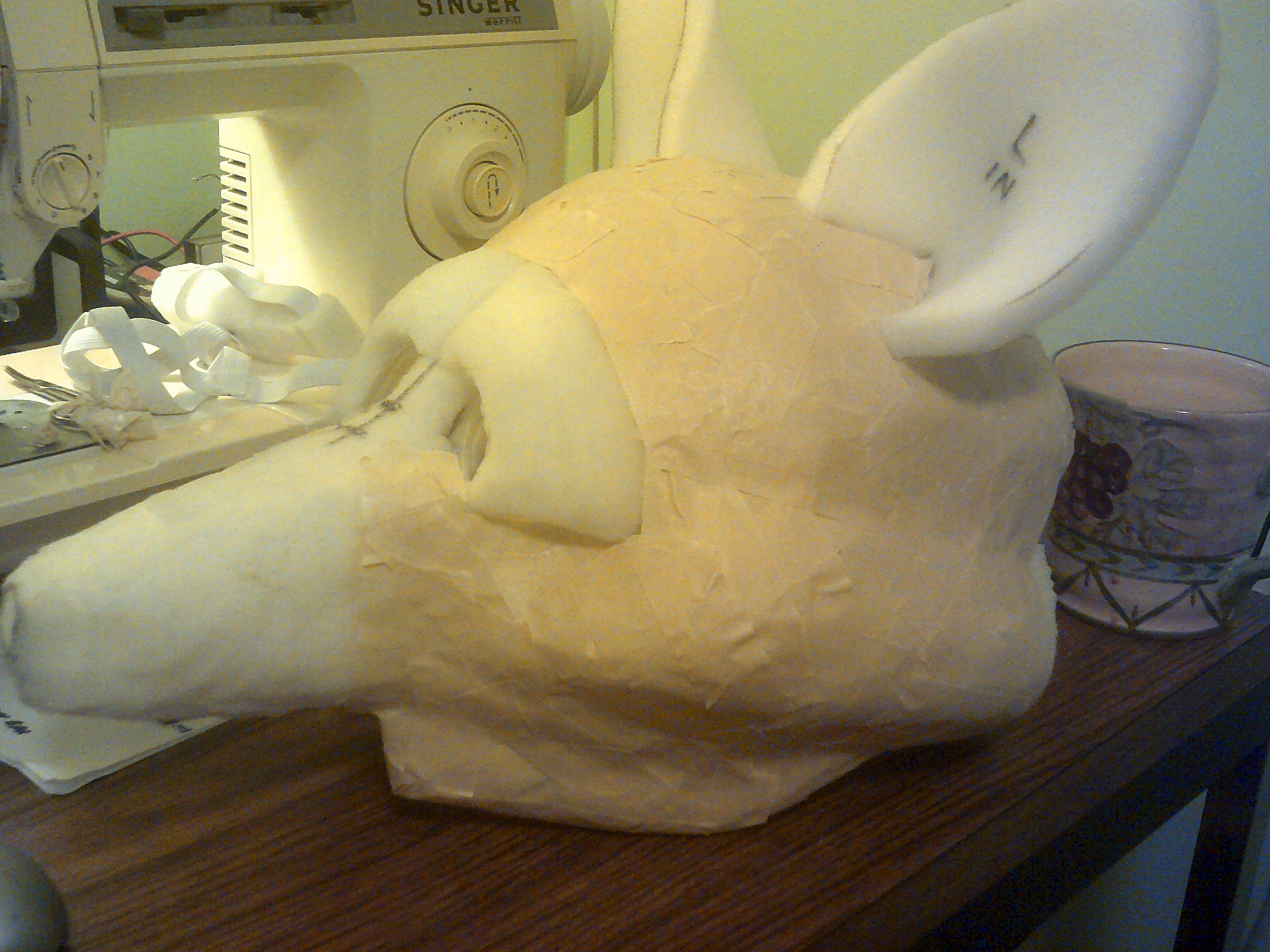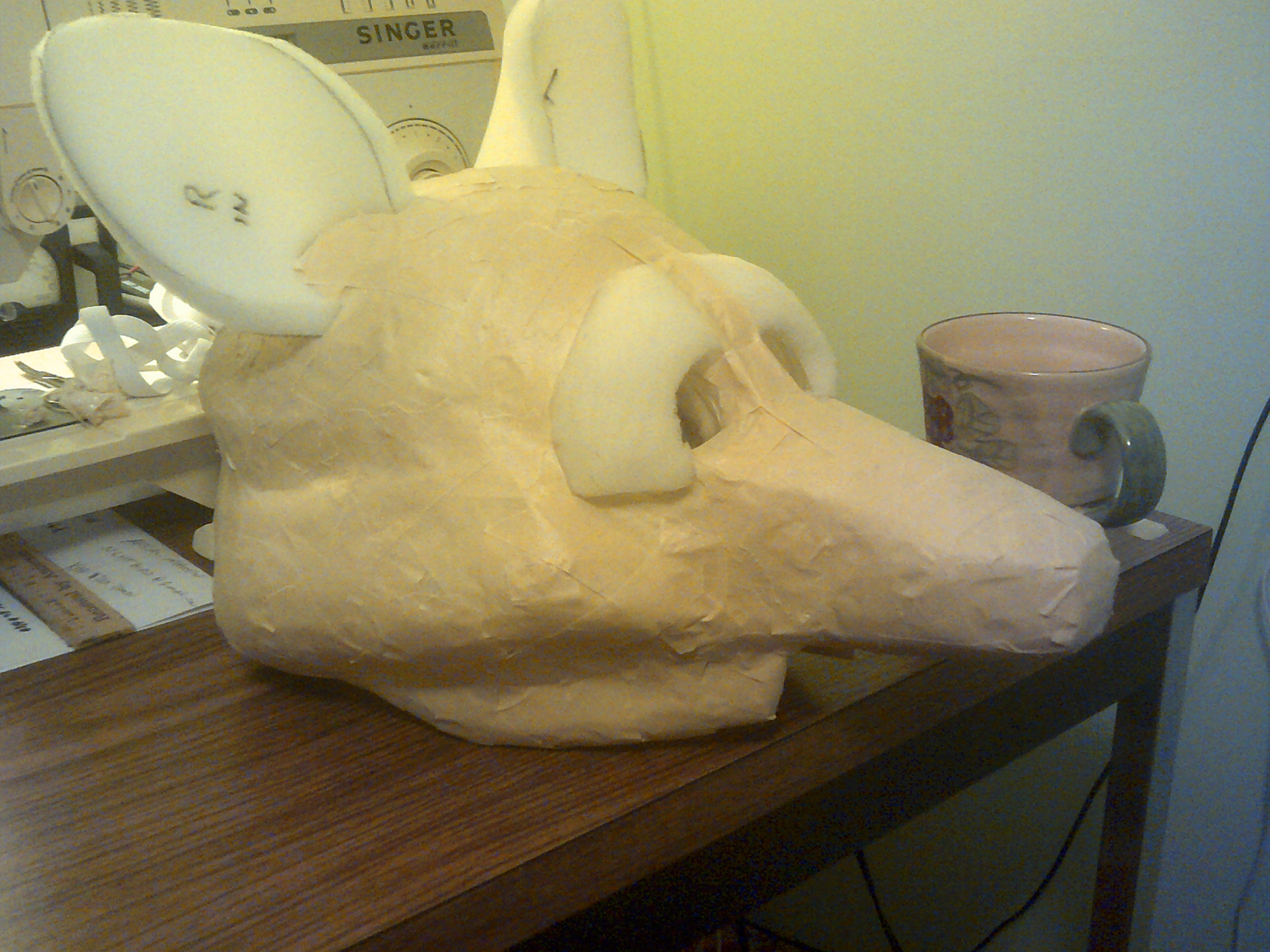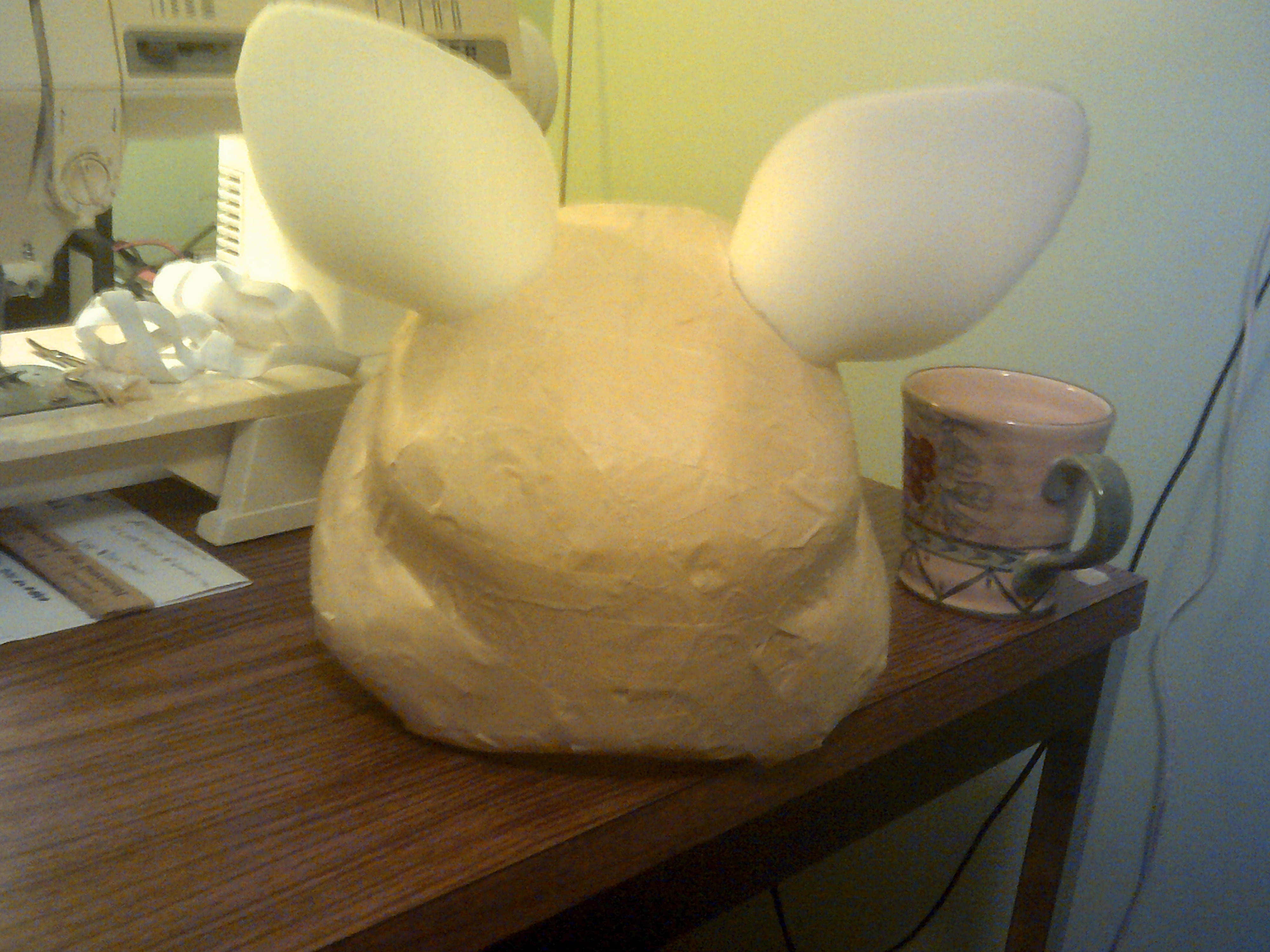 After taping, the next step was to mark off the pattern cut lines as well as fur lay direction and any marks to assist in final fur placement.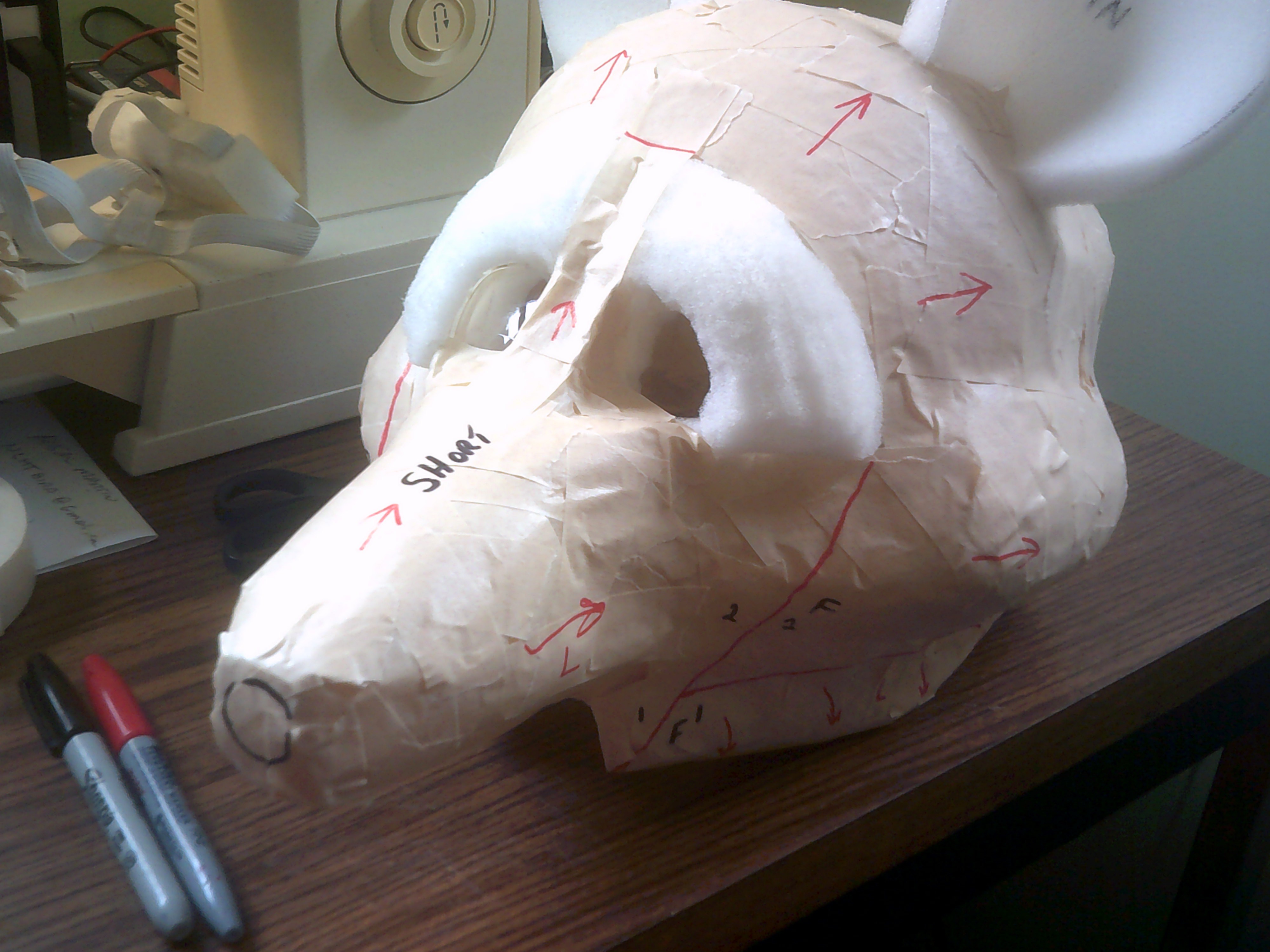 Carefully cut and remove the pattern pieces ( 5 ) and begin the process of laying them out flat onto paper. If the patterns will not lay out flat then small darts need to be cut into the patterns. Much like laying out a world globe flat.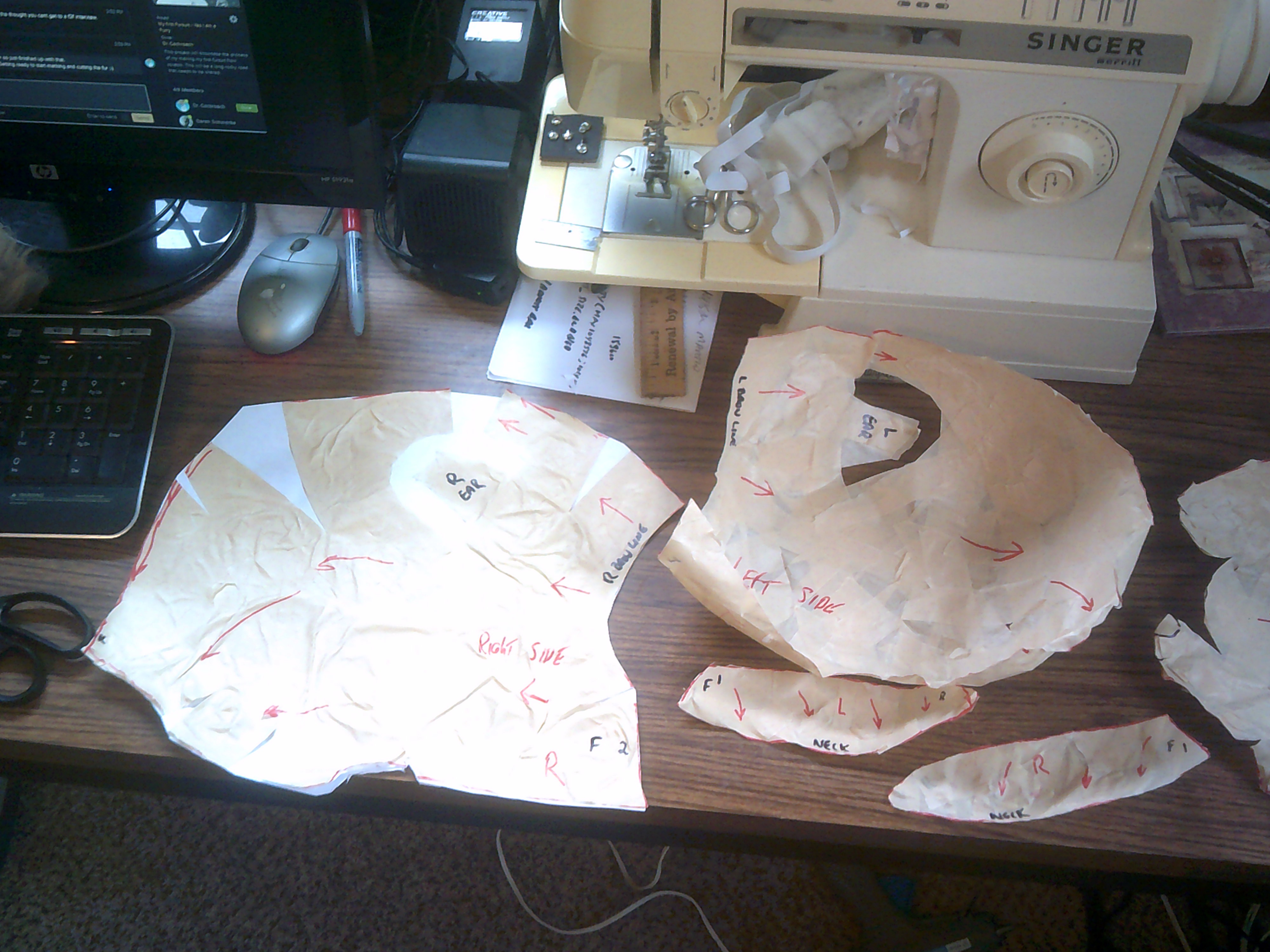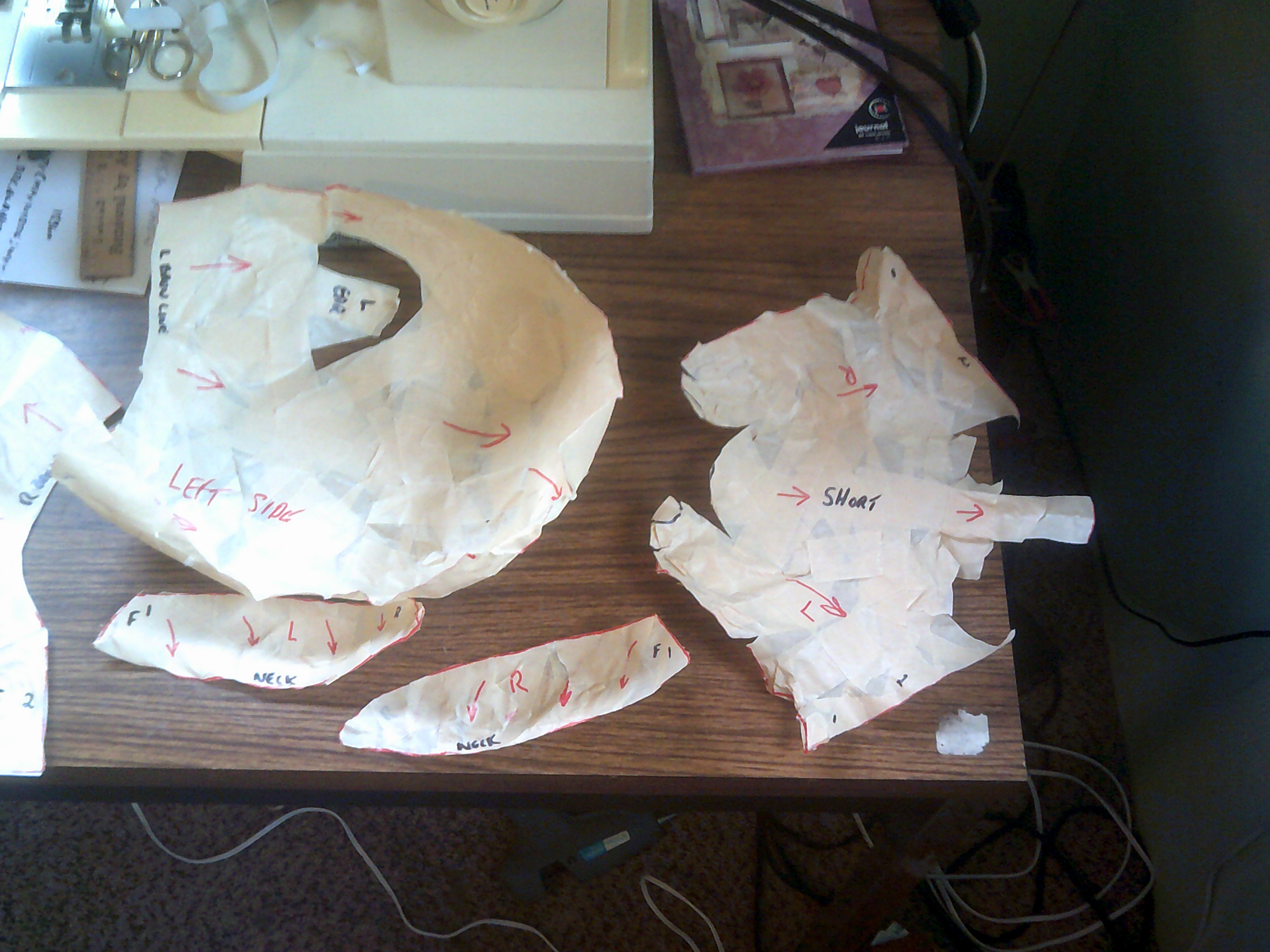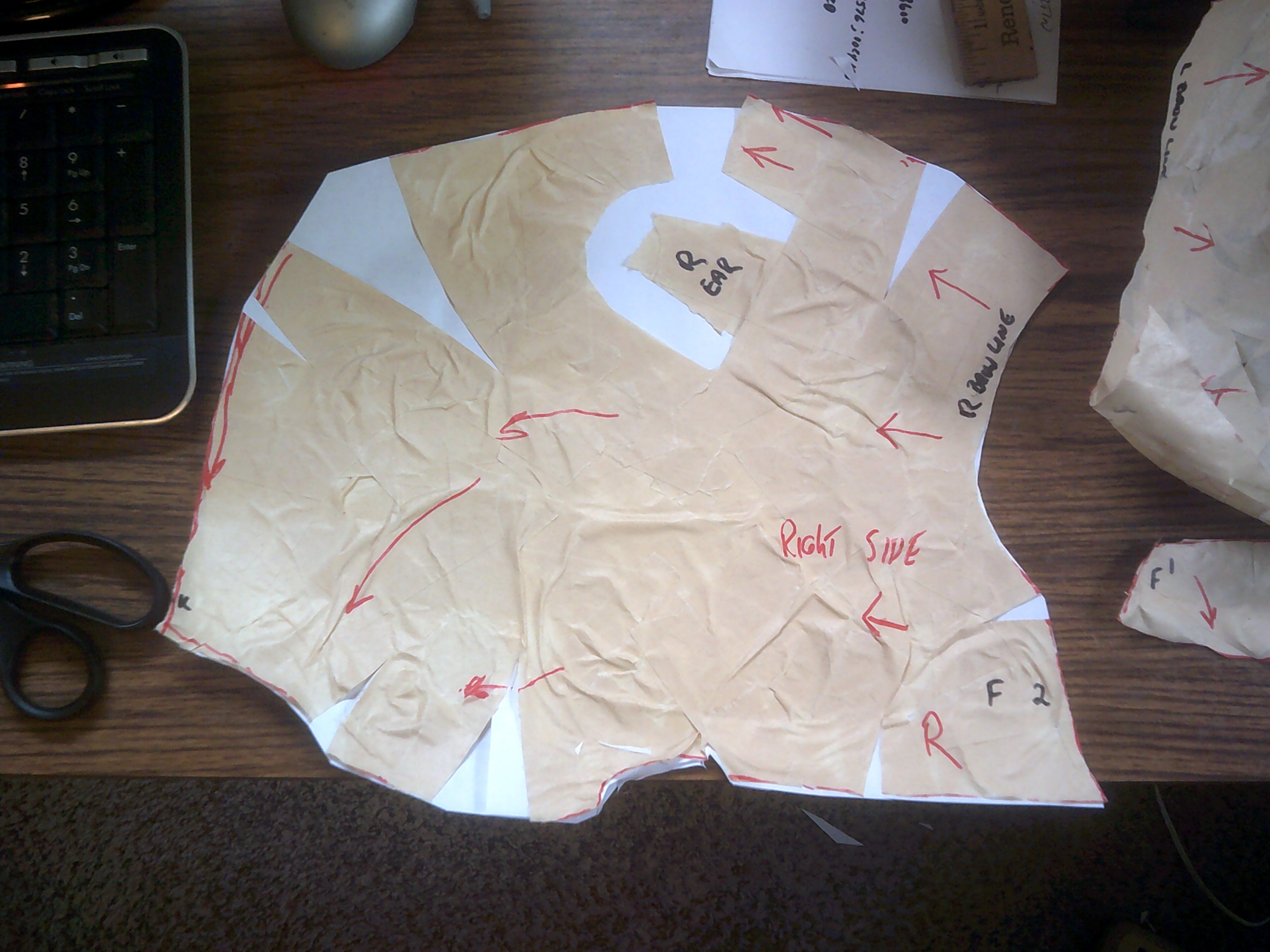 Trim the paper backing to match the pattern piece and then begin the process of marking and cutting out the fur. be careful to place the fur in the desired direction so that the fur is laying the way you want. Cut the fur from the backing side using a sharp razor blade. Do not use scissors as they will cut the fur as well.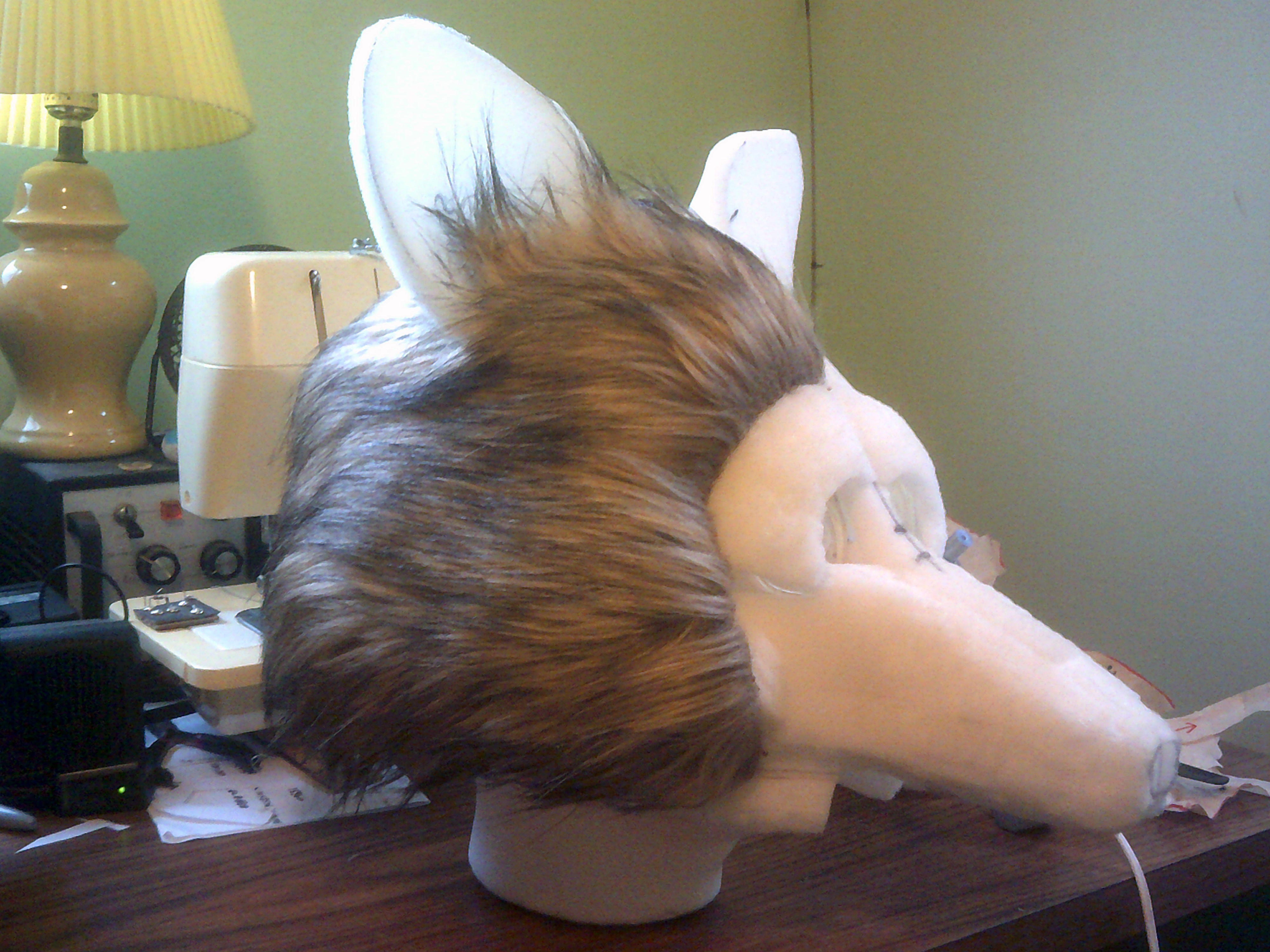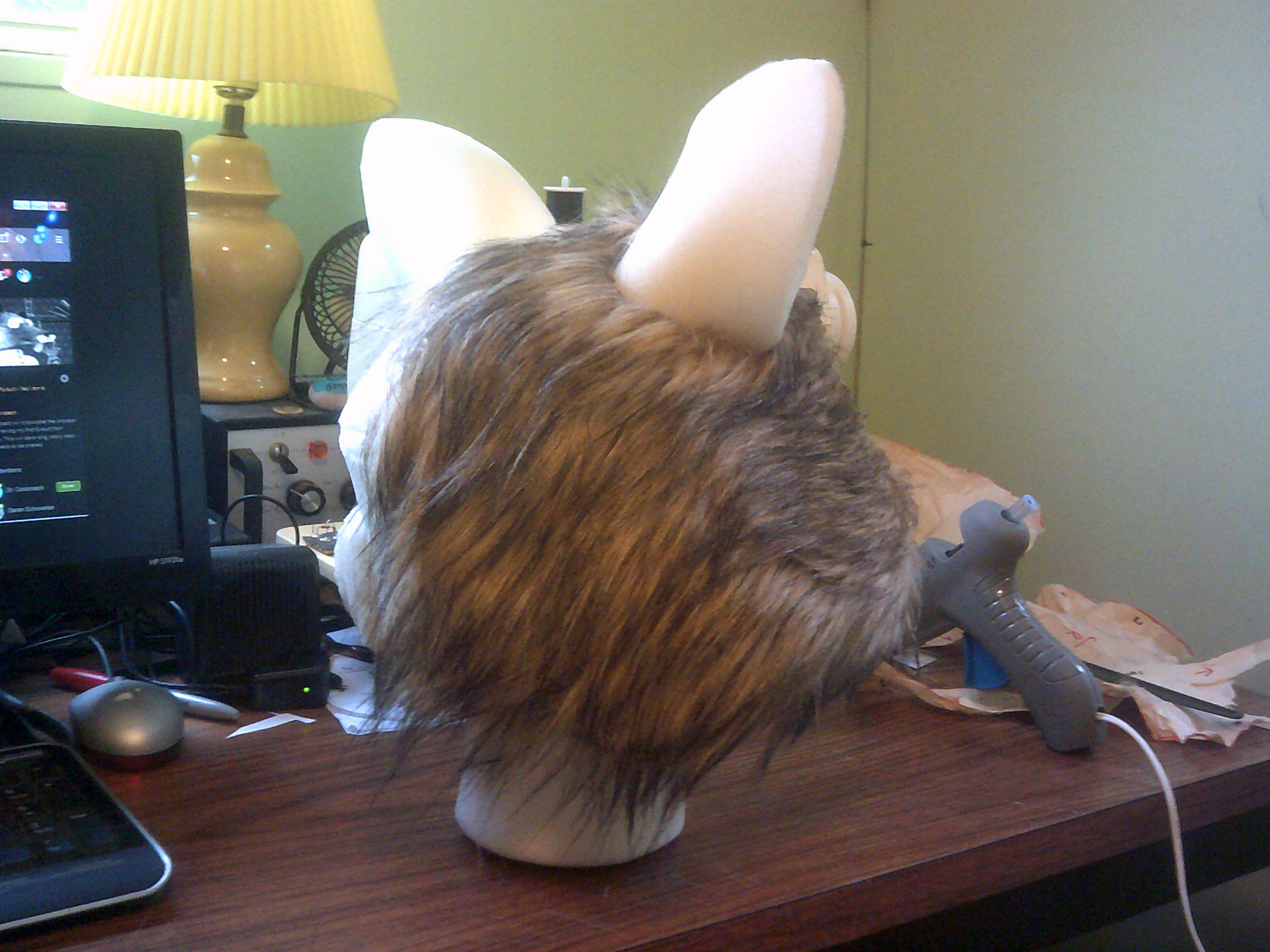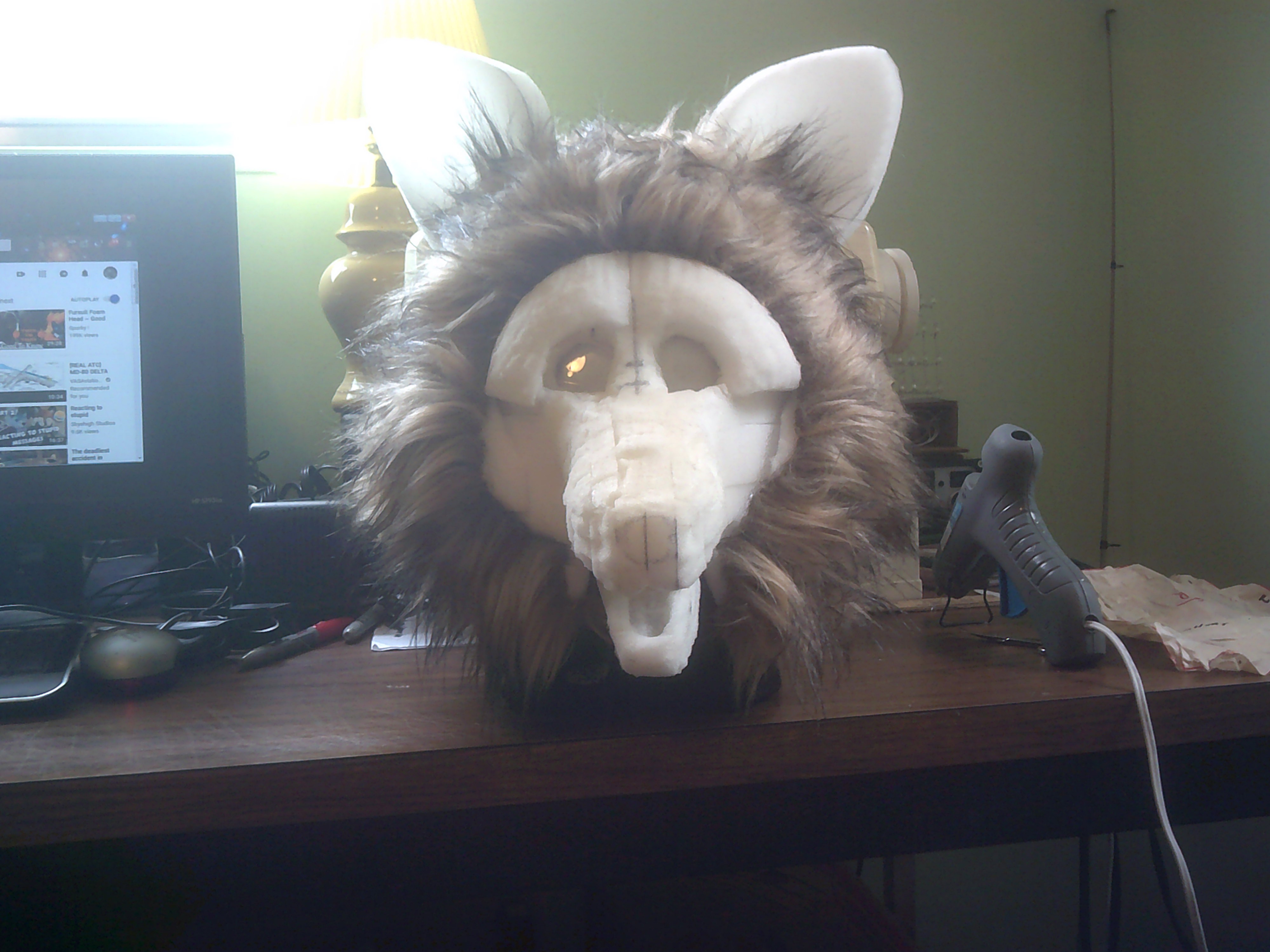 The Werewolf look.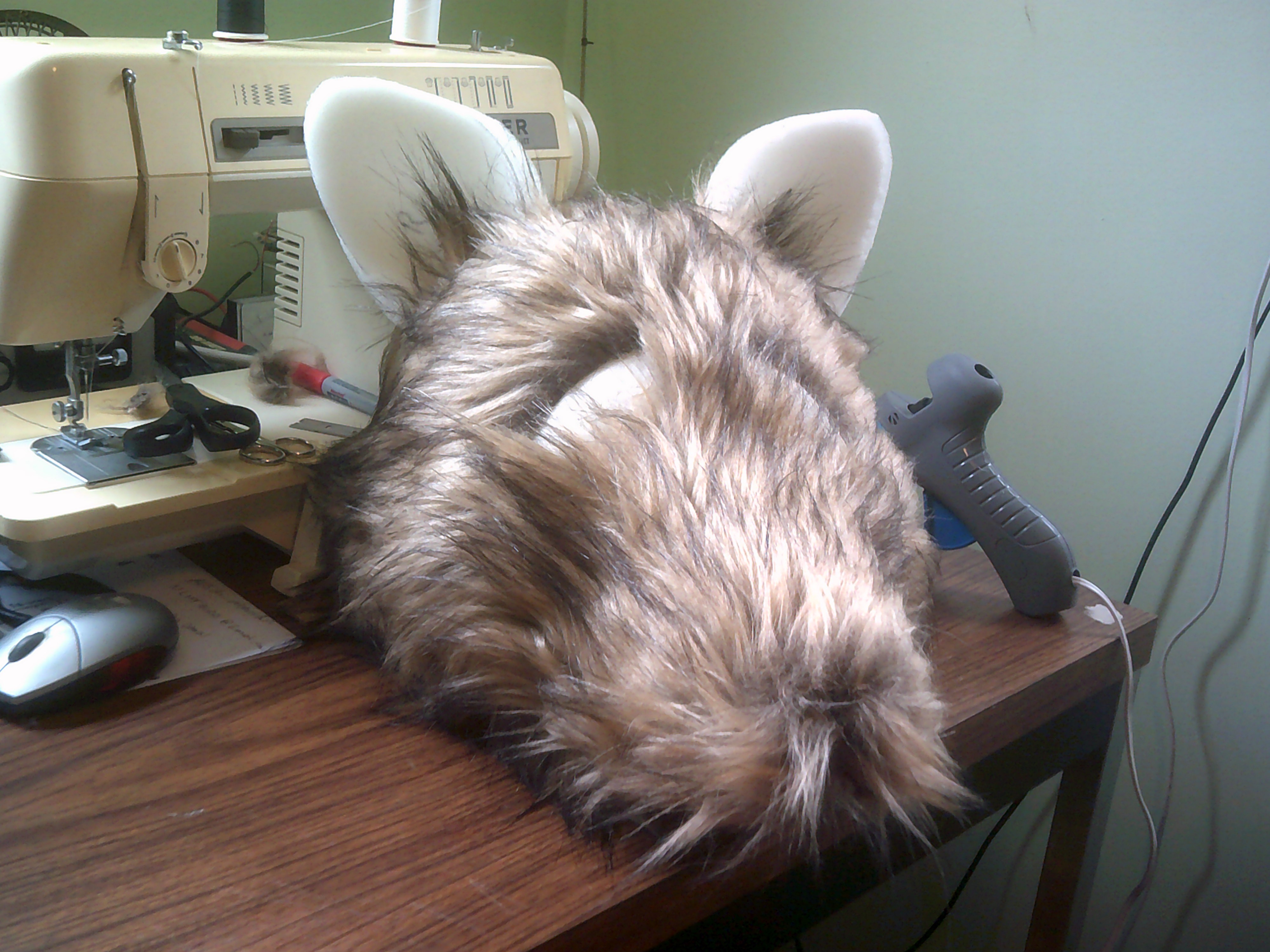 Trim the fur real short for the eye areas.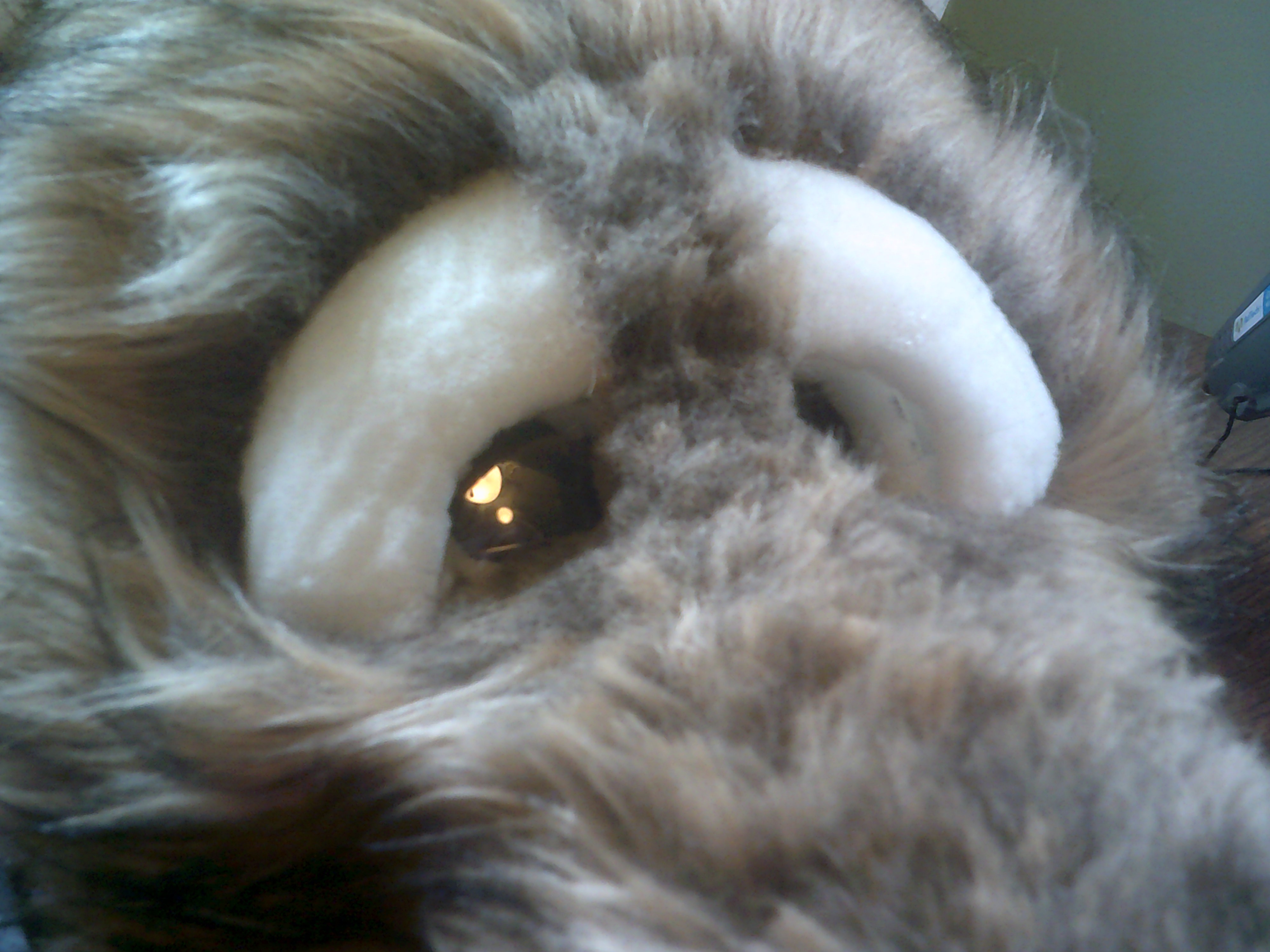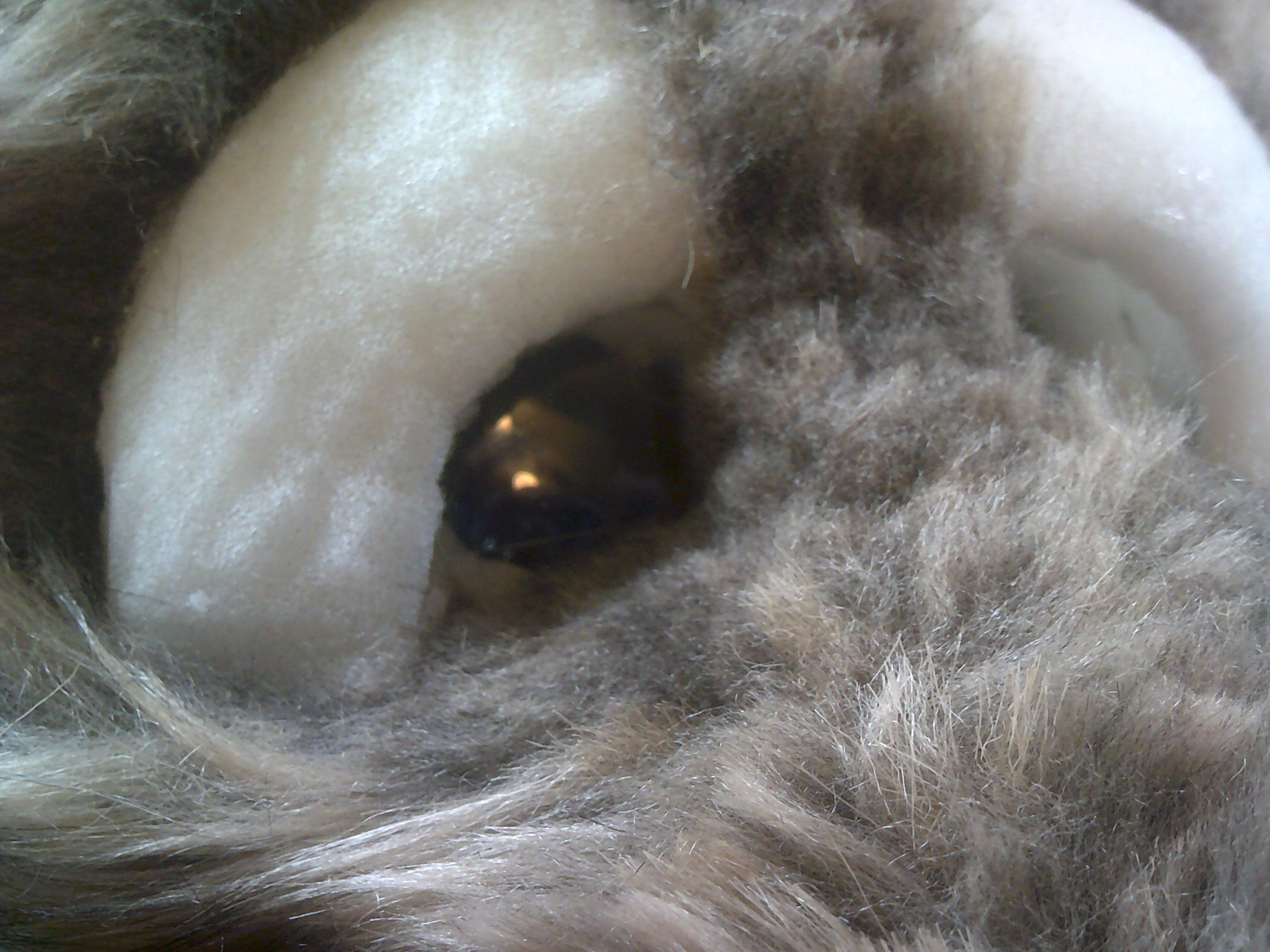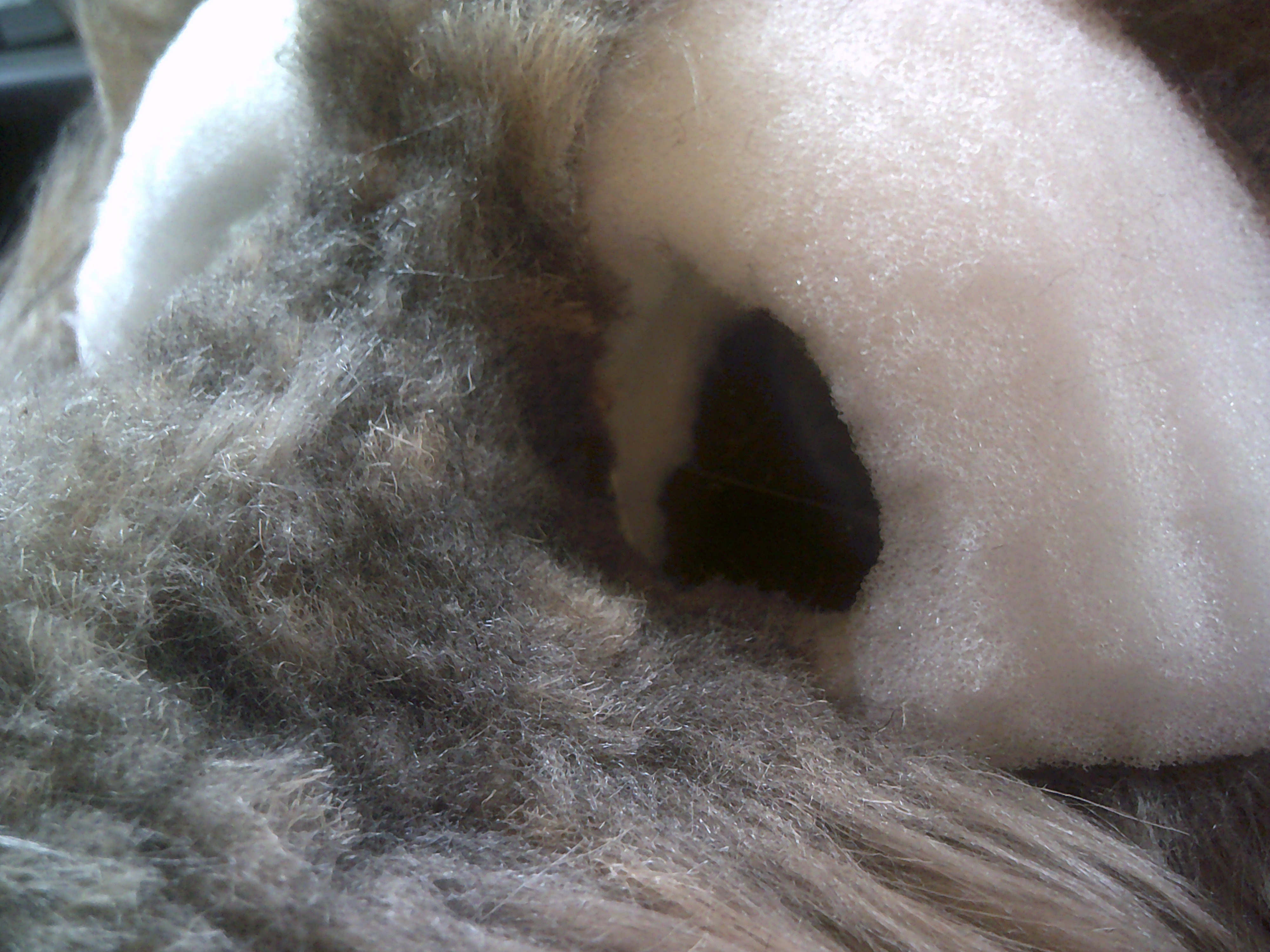 Trying to decide if a mustache and goatee will work for Marcus.