Hey Embedded AI Enthusiasts,
We're excited to share that we just finished component placement and initial routing of our first version of the board.  This one is for initial development, debugging, etc. - and actually doesn't even have a Raspberry Pi slot yet.  It'll primarily be programmed by JTAG and prodded and debugged.
Anyways, here's a 3D view of it: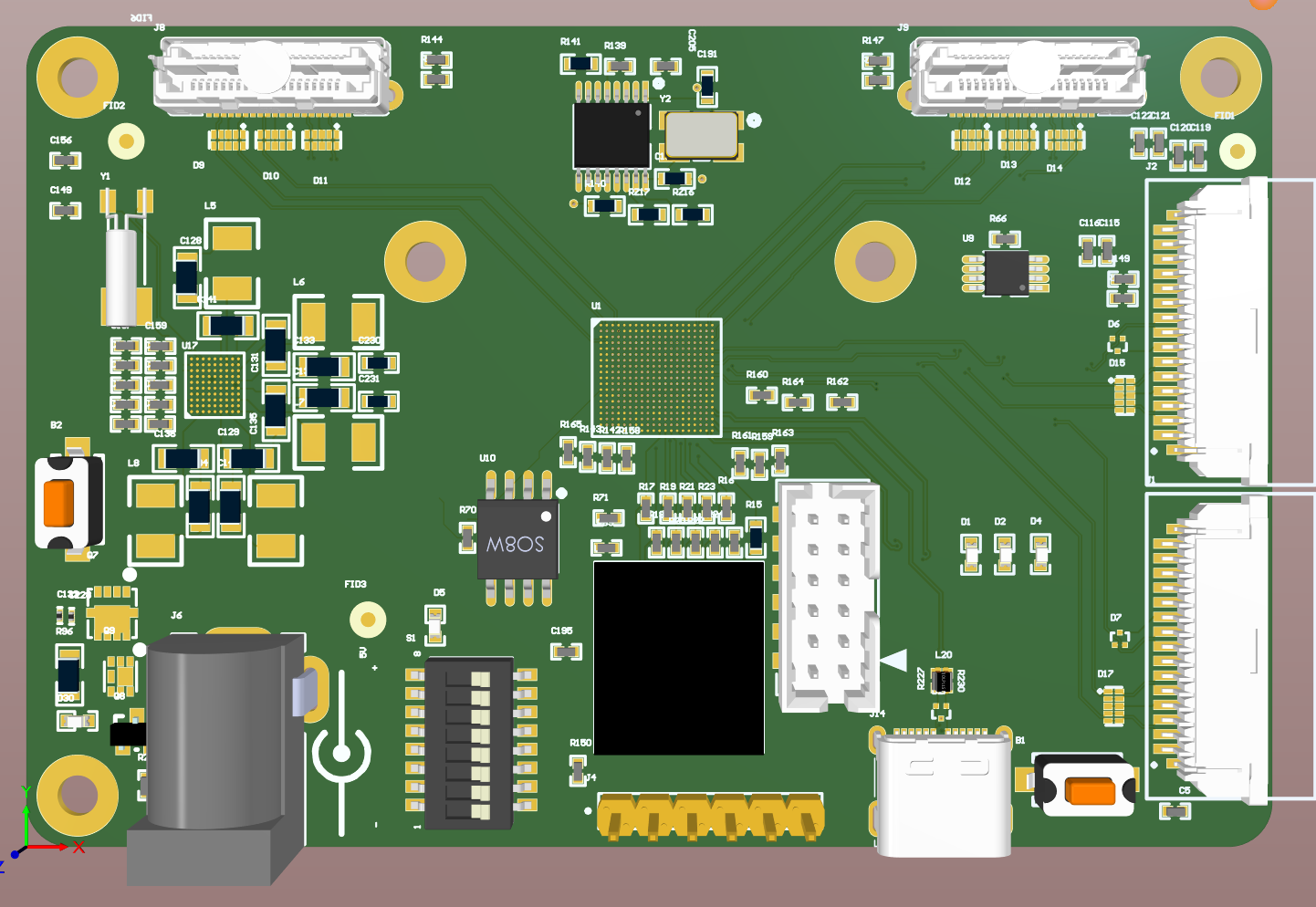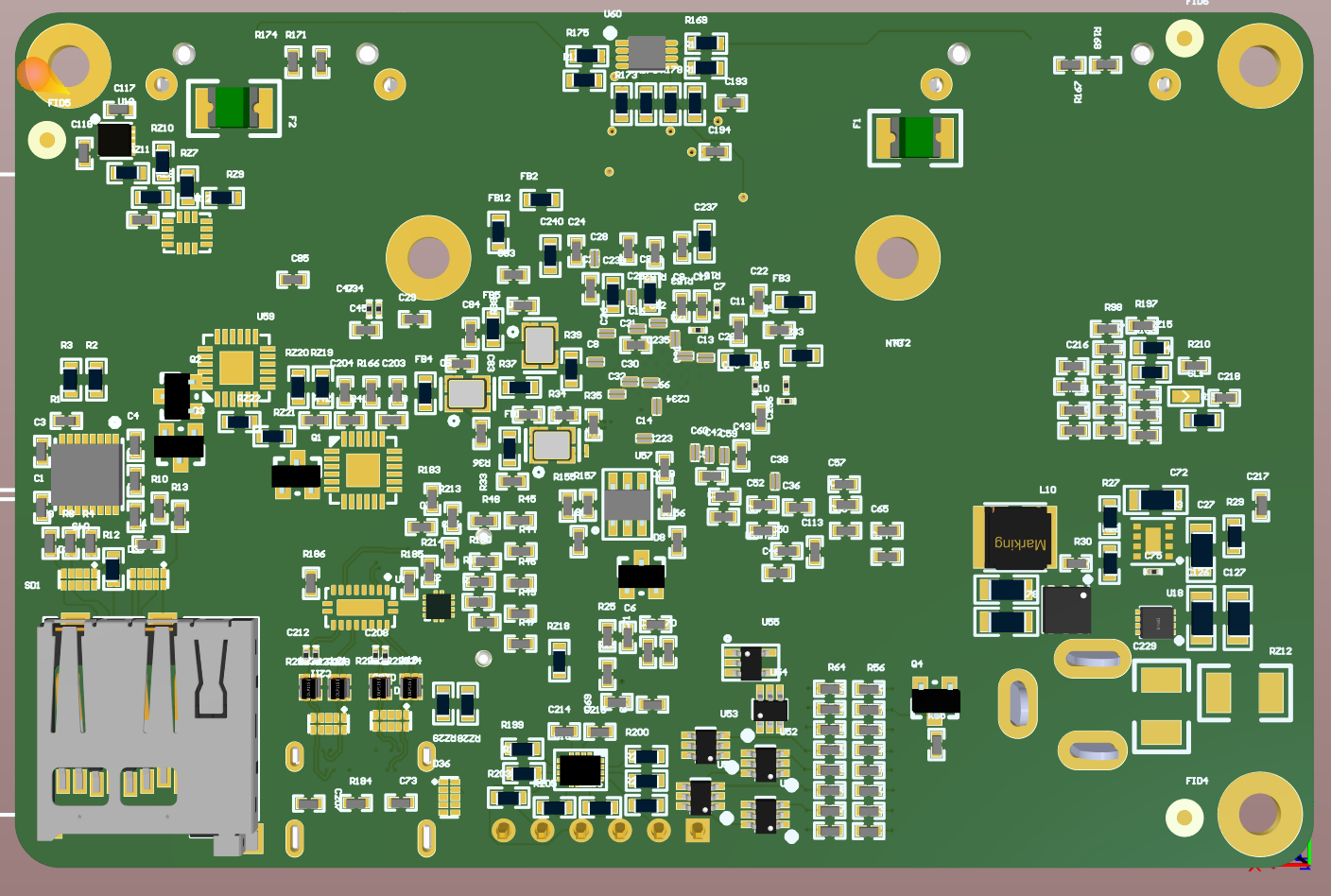 It is, however, the same size as a Raspberry Pi 3.  For the later versions, we'll remove a TON of extra stuff that's on this one - so there'll be more room for the Raspberry Pi CM3B+ module.
Thoughts?
Best,
AiPi Team!