Hey everyone,
So out of the model variants we've made/released on our Crowd Supply (here), we've gotten a TON of feedback to have two other variants:
Single-camera, USB interface, and TINY.  (So we made and ordered that, see last update here)
Tri-Camera, USB interface, and human-eye camera spacing.  Allowing easy plug/play onto platforms where the human-eye spacing is sufficient for the stereo baseline.
So, we made 2 as well, and it's arrived!, and works great!  Pictures below.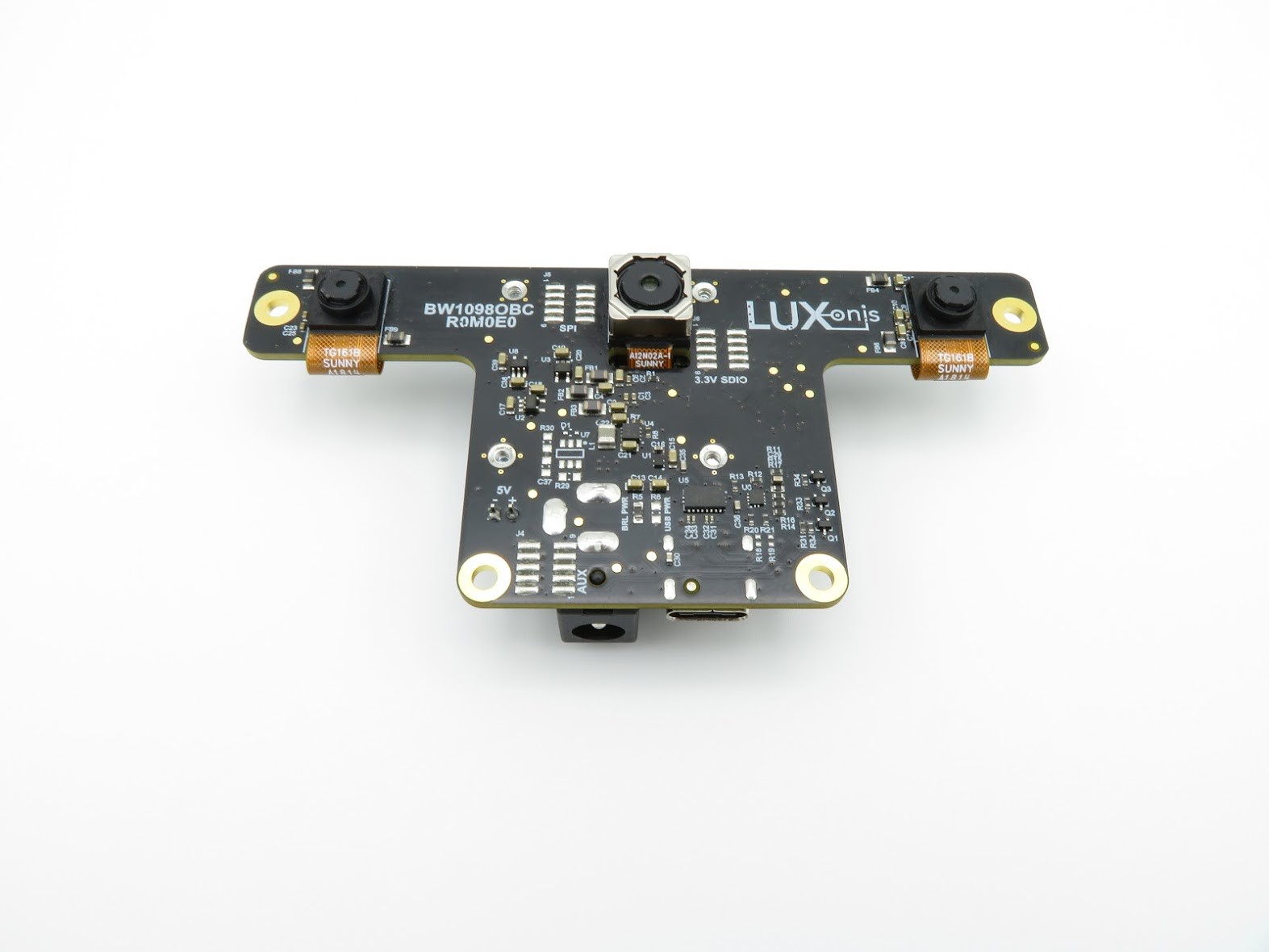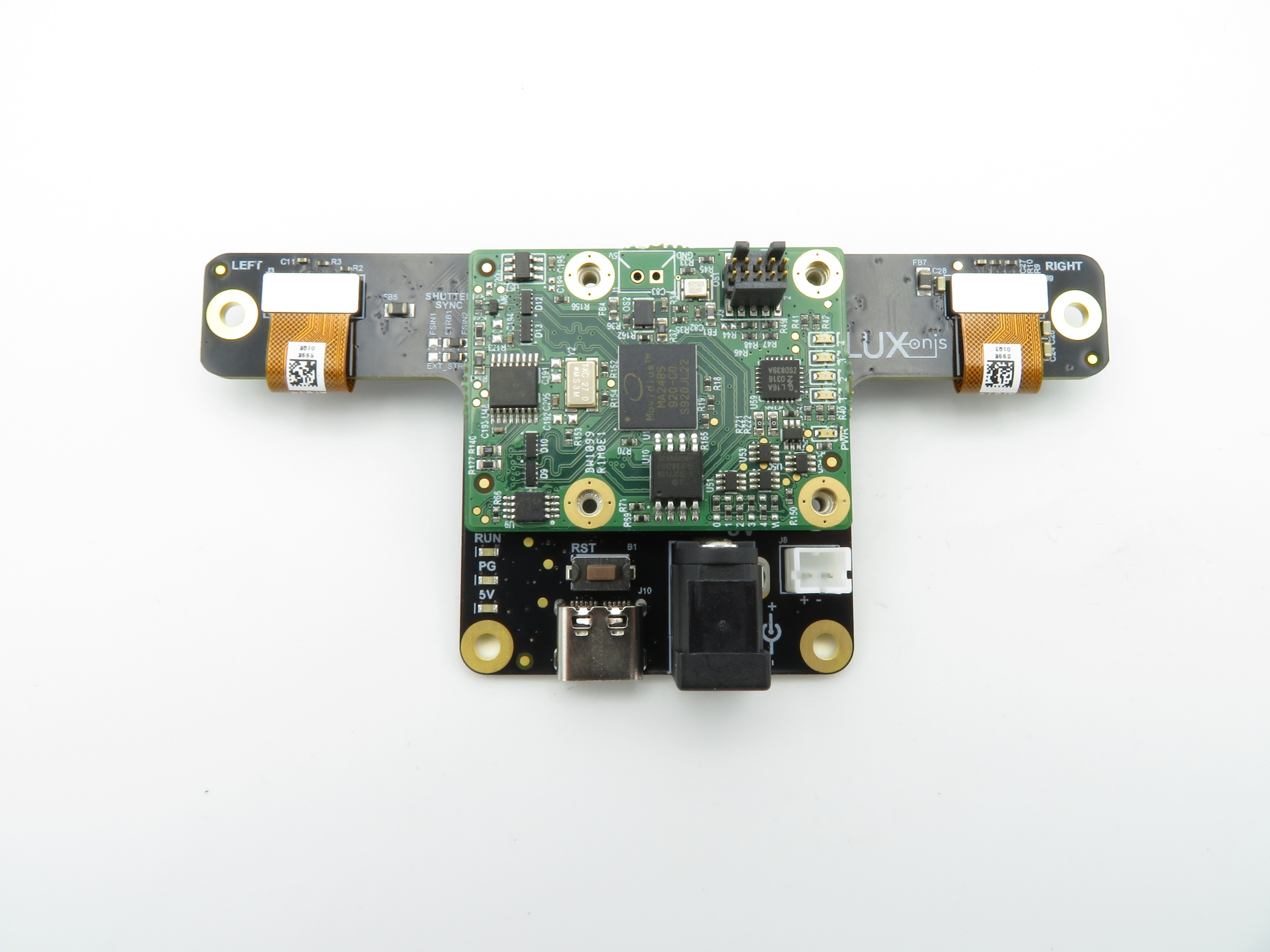 Here's our first check of it (before thermal-padding/gluing the cameras down), just to make sure all the cameras work as intended.  This is also of course not calibrate for depth (as the cameras are flowing by their FFC connections at this point).
Thoughts?
Cheers,
Brandon & the Luxonis Team