Finally i got some time to rework the Table Lamps. Since i got a not so specific PCB it was only a small effort.
Remove the unknown IC
Solder 4 wires to the lamps PCB (U_Batt, GND, Switch Signal, Lamp Signal)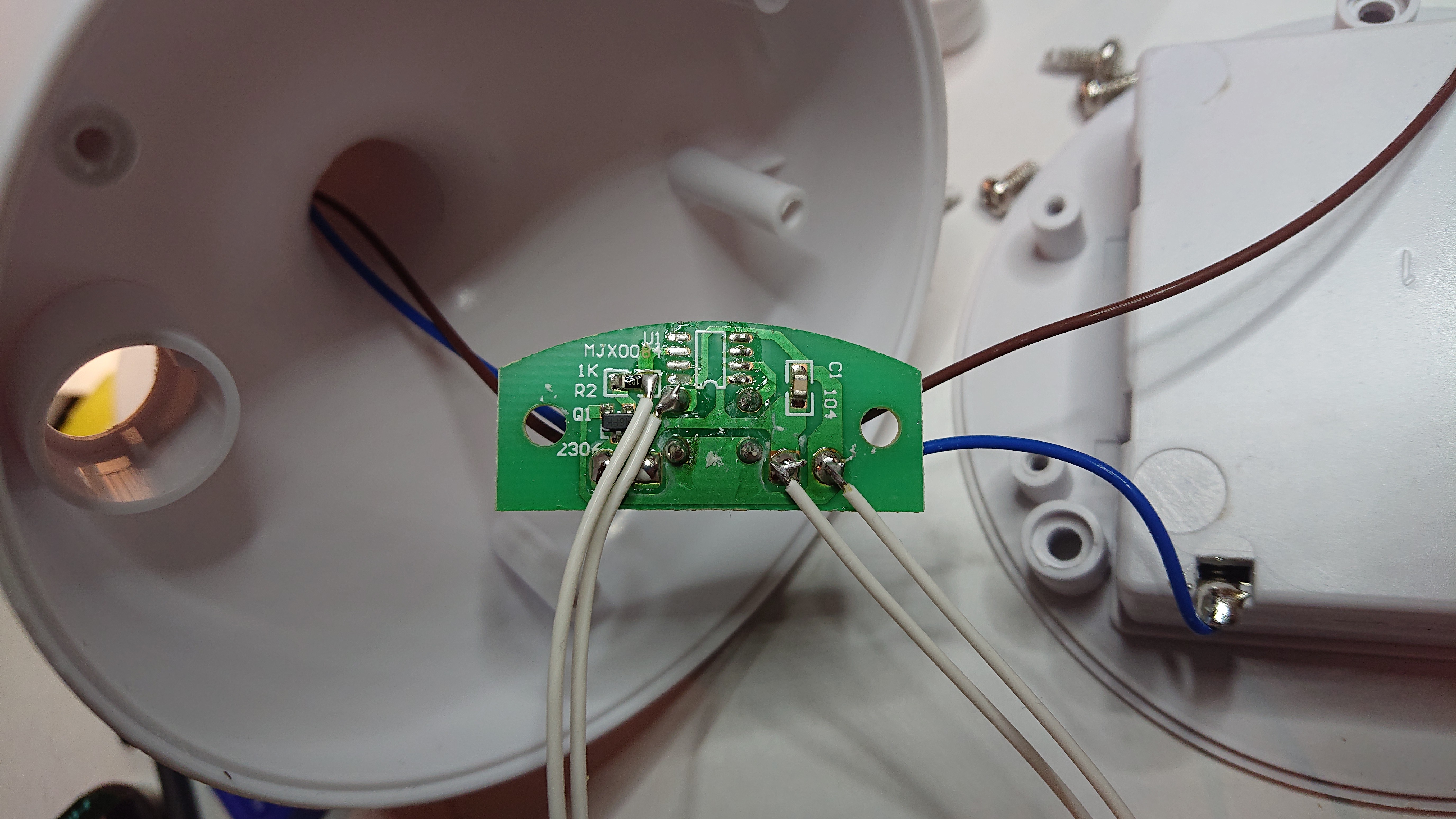 Add labels to the wires
Solder the wires to the Barebone PCB
Put everything together. It is really ********* that the Cables for the LED are that short...

After this the last thing is to screw the lamp back together and add a label, that it will stay on forever ;)

Be happy forever :)
Only one Lamp left to rework which served as prototype.