Over the summer it became quite silent around me and the project. Now – with a little bit more time – I'd like to recap my last steps. Starting with the casing:
As I noted in my previous casing post, I had problems with the first case and the velcro fastener. It couldn't fasten the computing unit tight enough, was difficult to apply without help and it couldn't fulfill the demands for comfort to be a everyday-worn gadget. Therefore I repeated the process, I did research and in the end I came up with the following solution: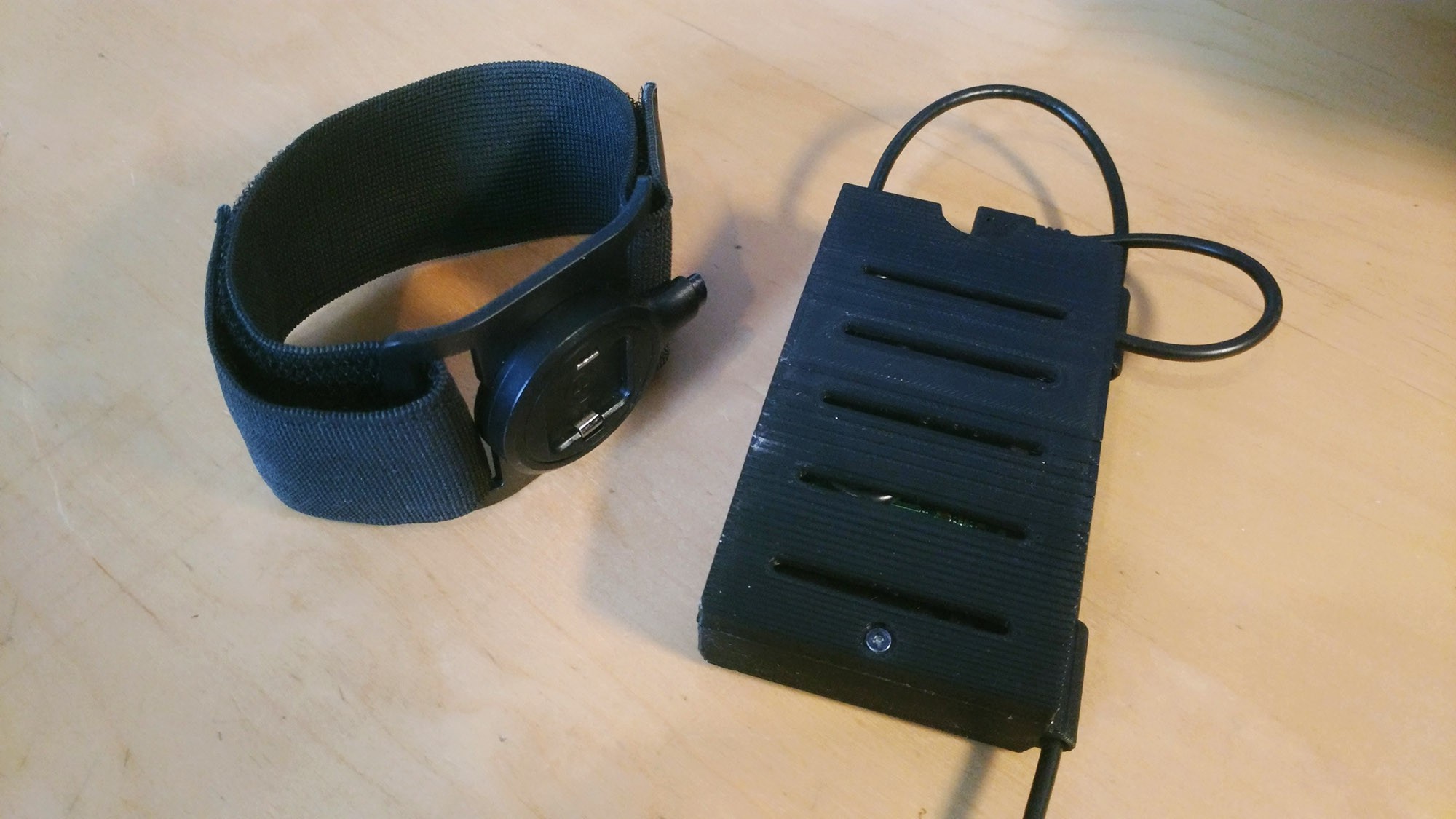 As a basis I used a15$  detachable phone armband. It comes with a solid band with velcro fastener and a click-attachment. I designed the case so that it can receive the plastic connector, as you can see here: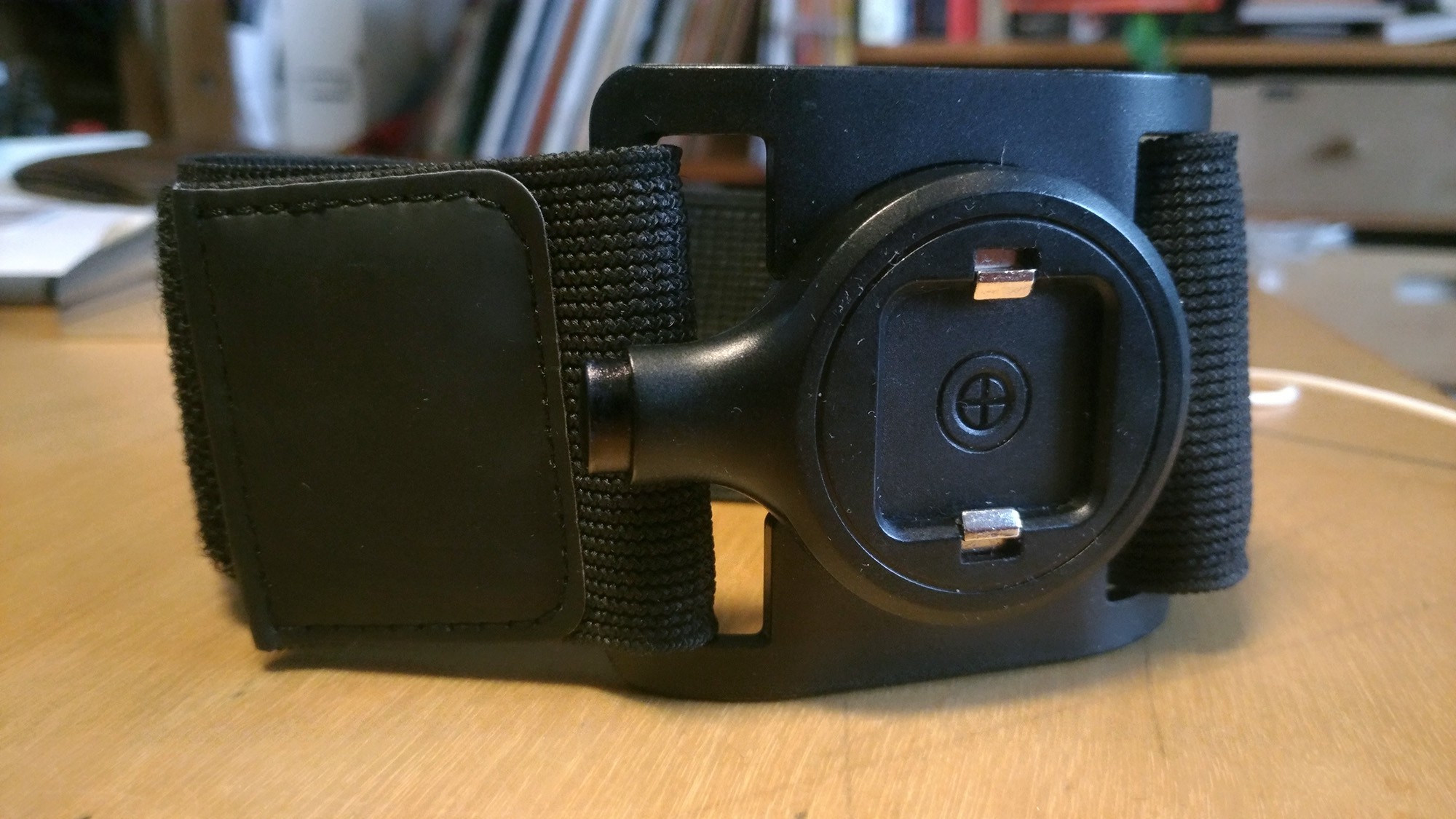 This new design totally fulfilled my expectations and is a good basis for upcoming experiments with blindfolded and blind subjects. Furthermore the size cannot be significantly reduced further as the main part is still the battery which already has minium dimensions for the 10000mAh it stores...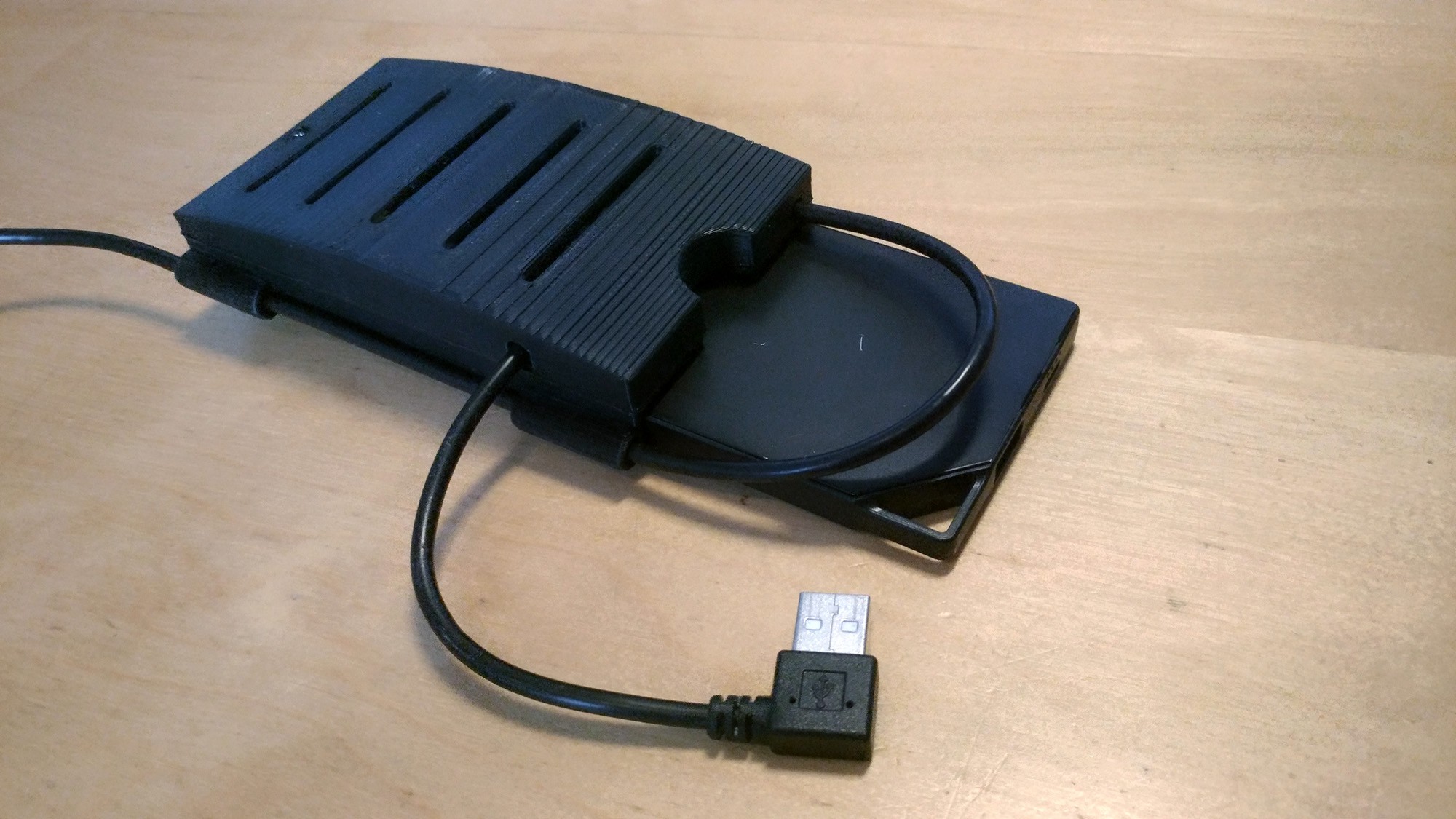 I am currently working hard to provide further plans, details and code in the next days. Stay tuned and thanks for your support!