Feeling sick today, but found some time to make a bracket to attach a fisheye lens.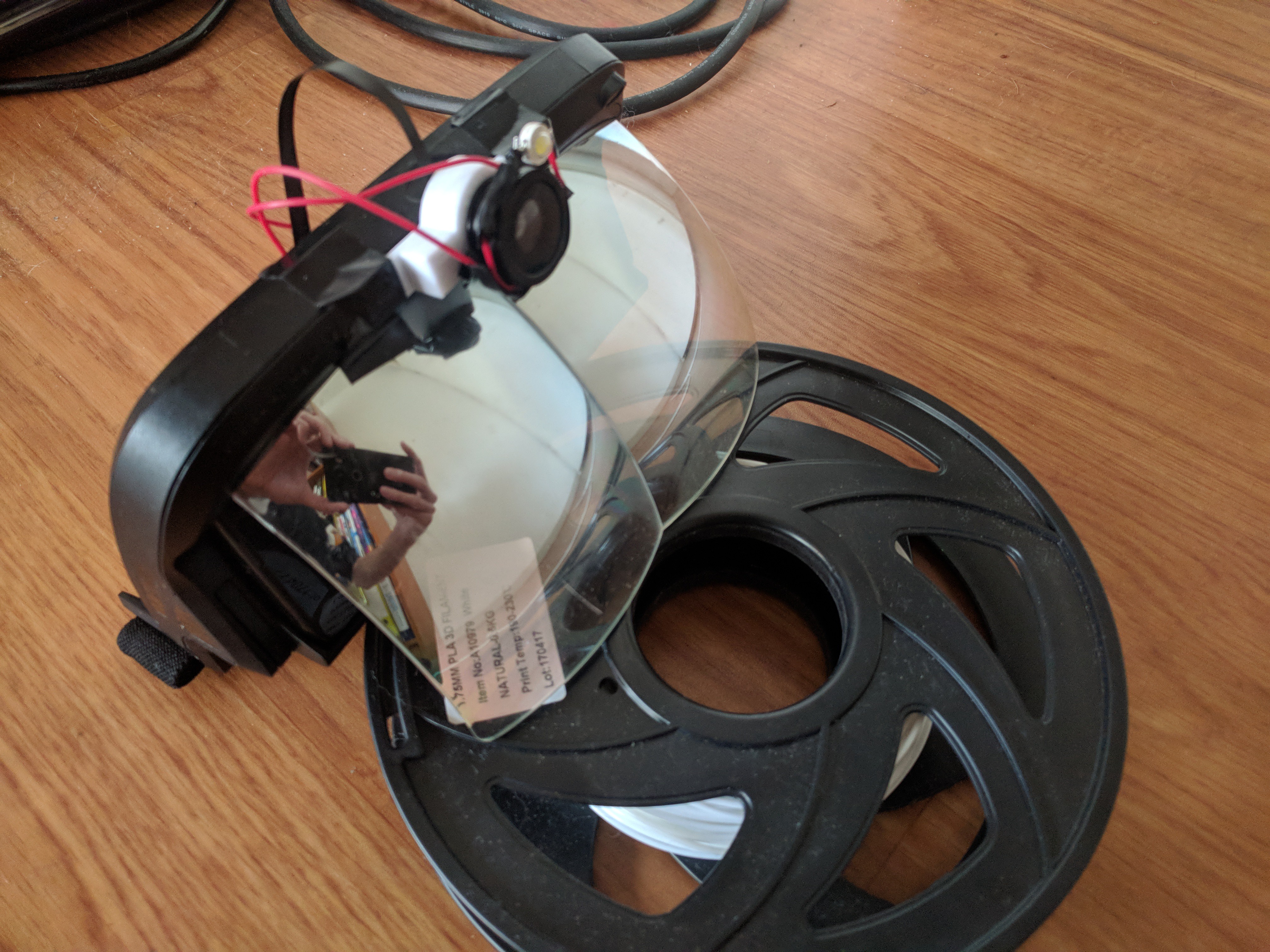 The way the glasses are designed there's only two simple ways to mount the camera: straight forward or in a 45 degree angle. Since the marker is usually on the floor or a table, it is best to have the camera aimed slightly downward. Although 45 degrees is too much, this would be improved in a custom frame. Ofcourse also the design would be improved to merge the lens with the headset more.
Haven't yet integrated it in software, but this won't be much of a problem and I'll probably get around to it quickly.
What does it mean? Fisheye cameras will allow for a much wider tracking camera close to 180 degrees. However I'm not sure QR code reading will go fluently without distortion correction, which could be a hit on performance. So I'm contemplating foregoing QR code support (for now). Next to that, the increased FOV will mean the marker will show up occupying less pixels, so either I need to increase the size of the marker, or increase the camera resolution (which would also be a performance hit).