The last update for this project was a realization that a 'dumb' display would cost too much; the driver chip was too expensive, and if I didn't want to go with a driver chip, the microcontroller would be too expensive. The solution to this problem was to use a display with built-in graphics RAM, in this case a display with the NT35510 controller chip. There's a problem with this solution - no one has a driver for this display, or at least one that is portable to other (read: modern) microcontrollers.
...Which means I need to write a TFT driver. This took nine months. Here's the result:
---------- more ----------
---
While banging my head against the wall figuring out how to get the code to work, I did most of the remainder of the engineering on the mechanical and electronics. Results below: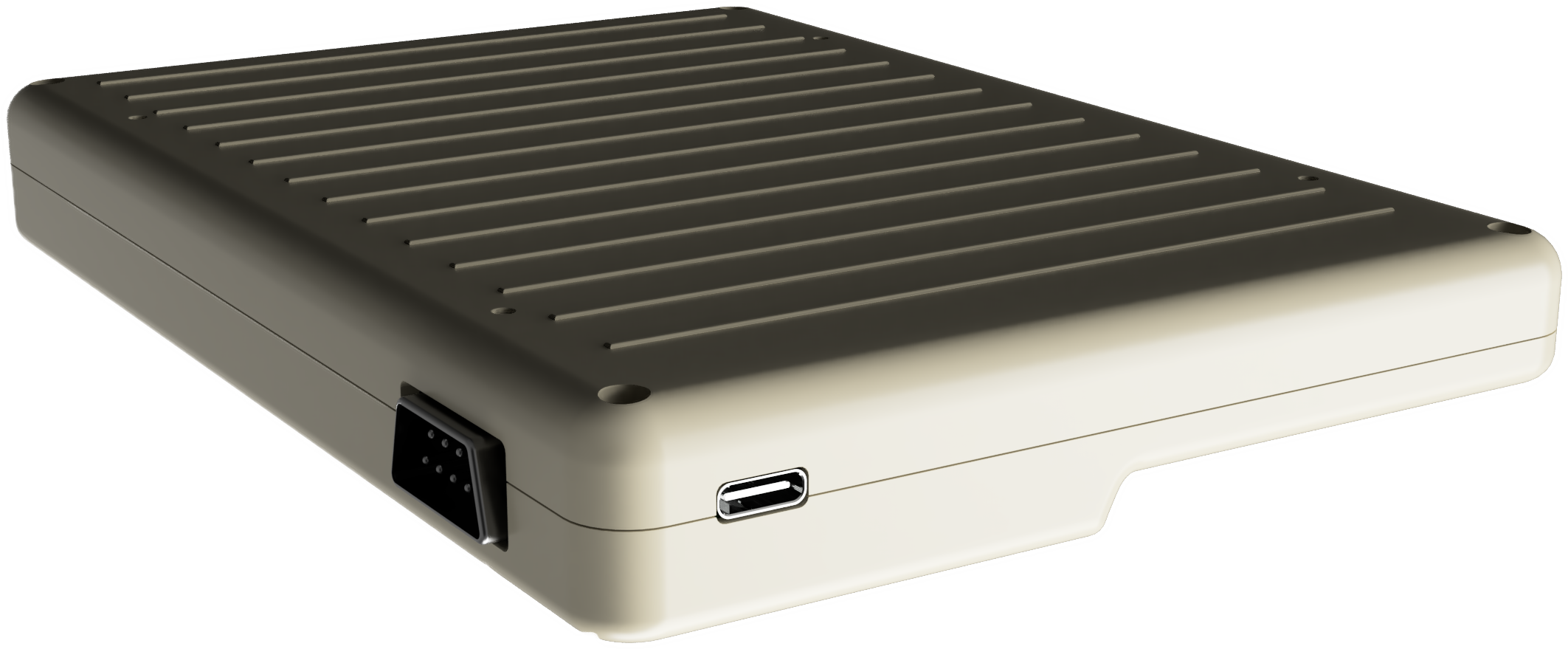 Of note are some small, 0.3mm high ribs on the back. This design feature is directly lifted from an old PowerBook, and it really breaks up what would otherwise be a featureless plane on the back of the device.
The last revision of the hardware was too tall, and now I have plastic that will fit in a flat rate shipping box. It's a little taller, which should allow for the Raspberry Pi expansion header. All in all, a sleeker enclosure.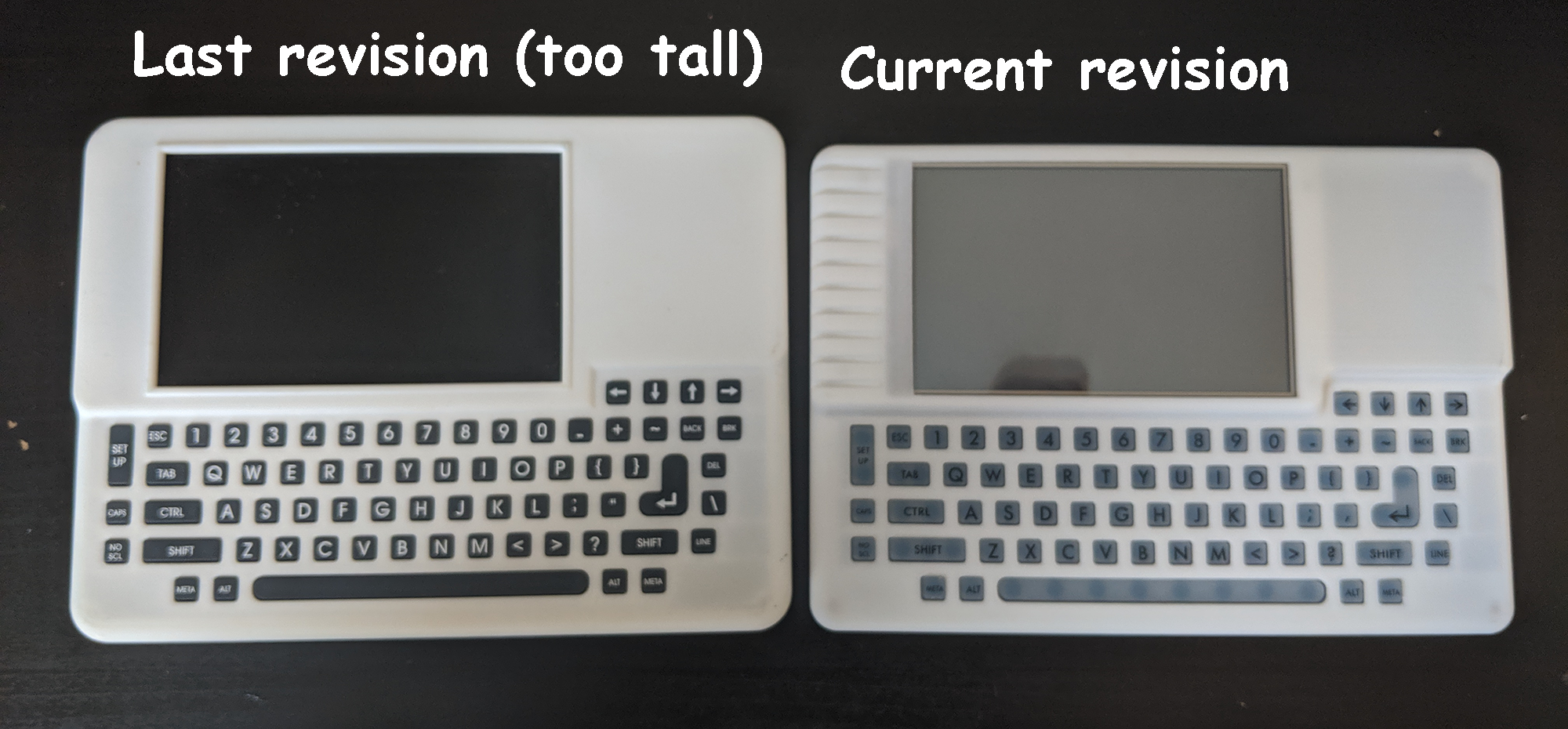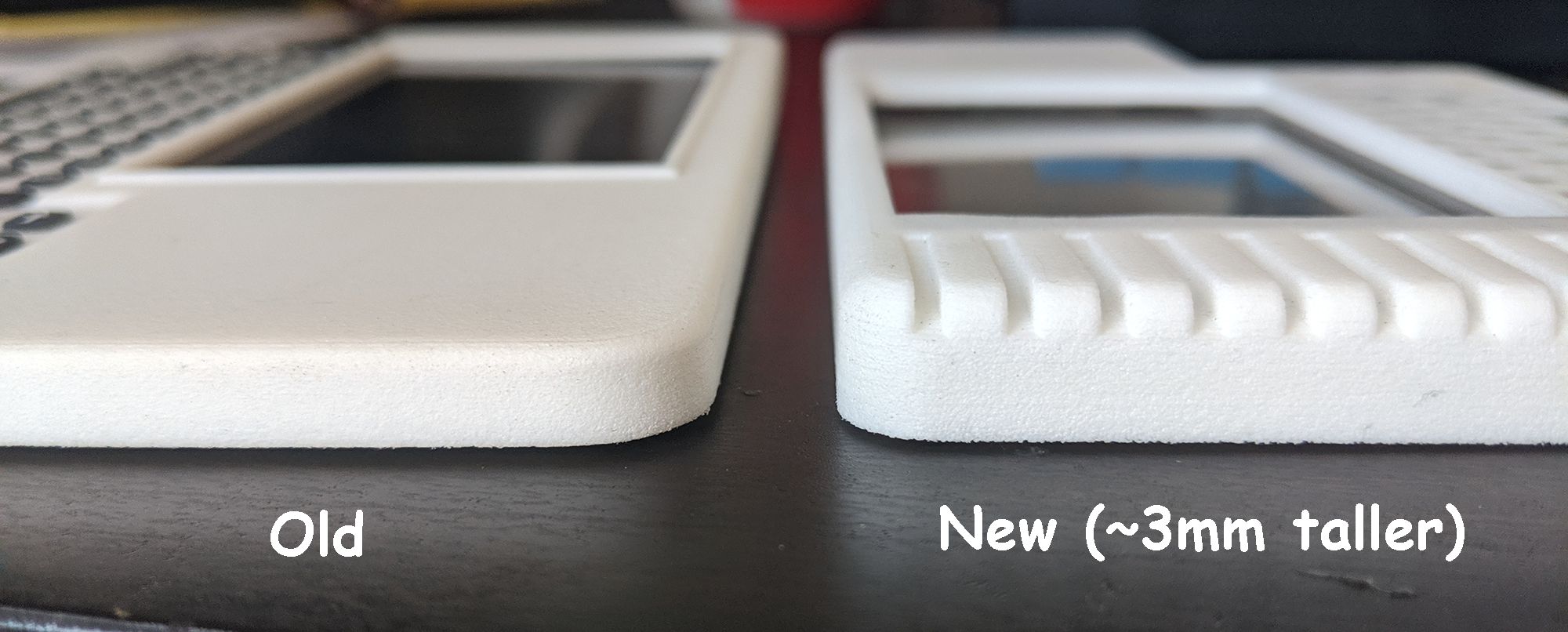 ---
This will be the last update until I have a reasonably complete prototype. The only thing left to do before that is wire up the keyboard. There's keyboard code to write, but that's just tedious, not actually difficult.
I would like to reiterate it took nine months to write this TFT driver.