The six one meter long gutters must be removed first before the longer new can be mounted.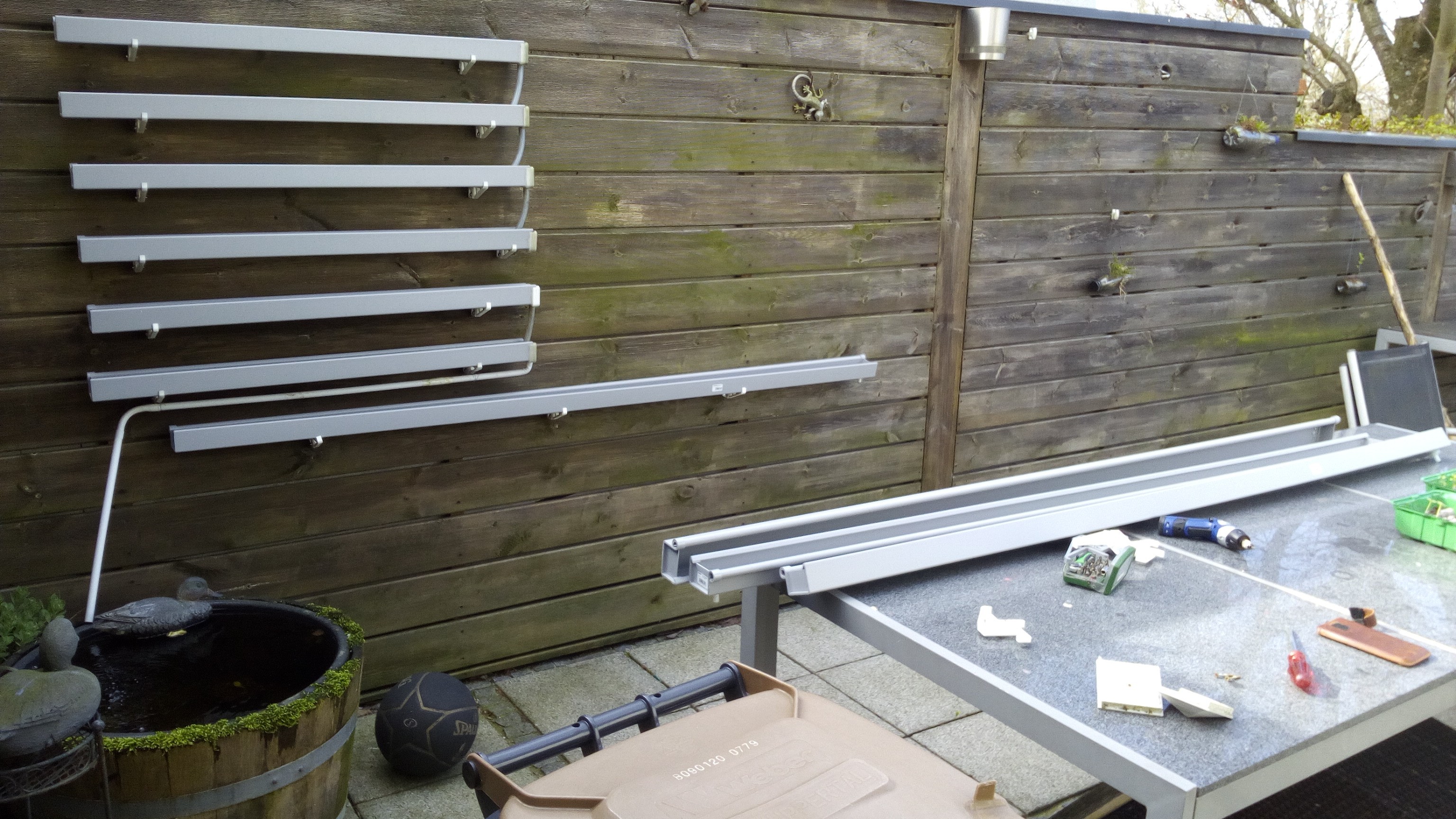 On the basis of a plan I install all gutters.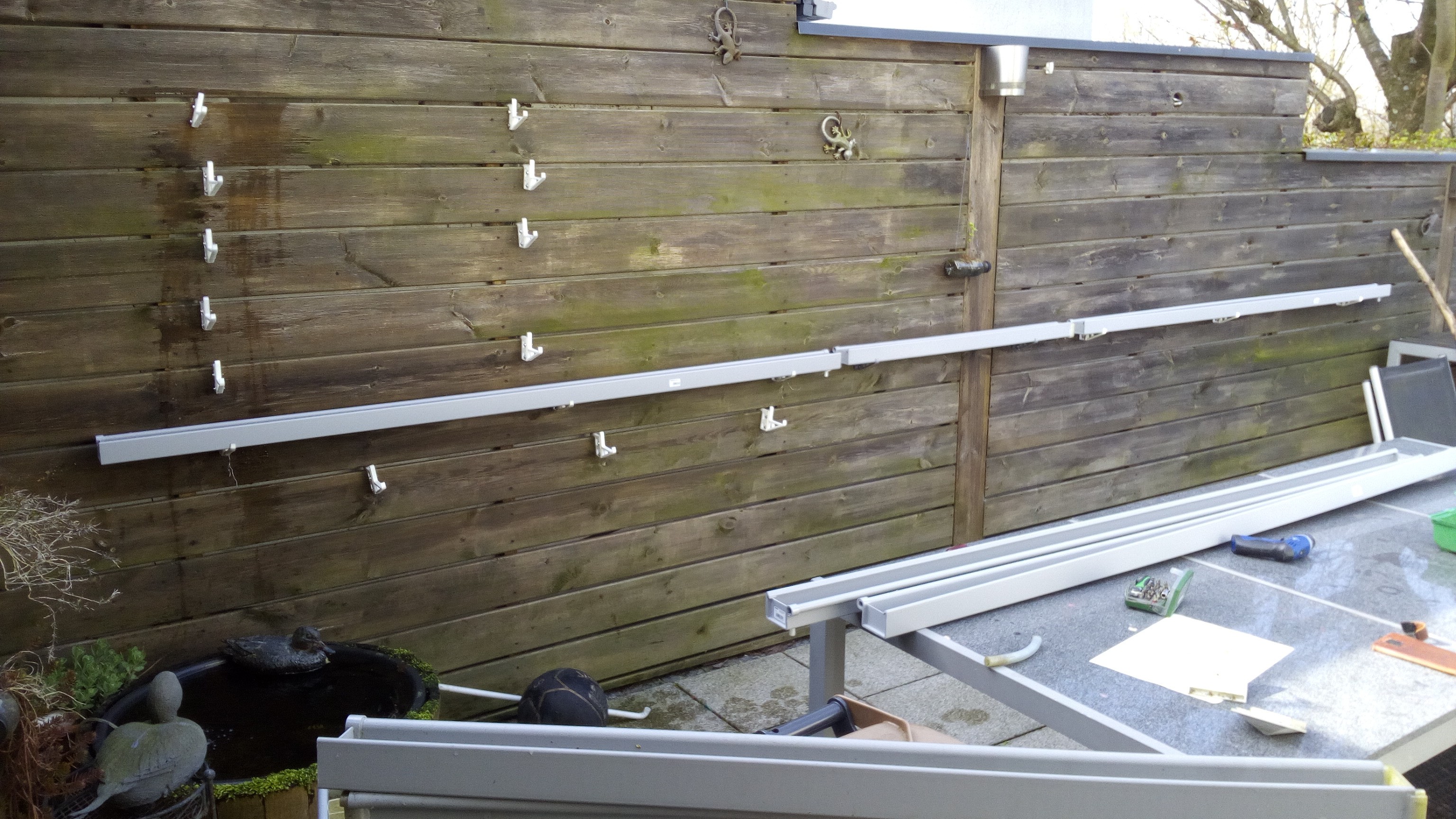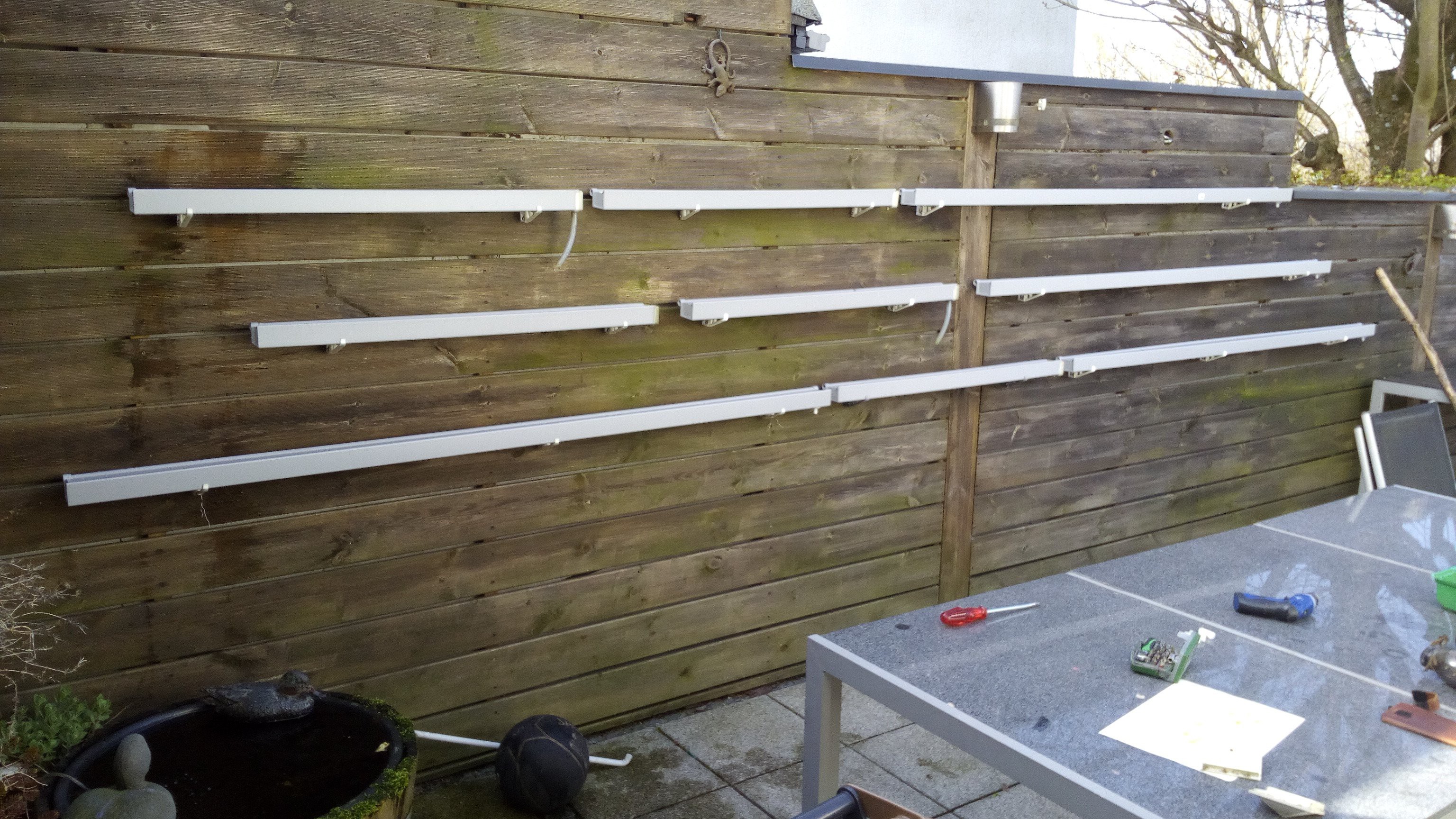 Because four holder are missing, one last short gutter can not installed. It will find his place on the upper left.
Two short gutters filled with picking lettuce that grew in the last weeks with too little light so they had a long stem.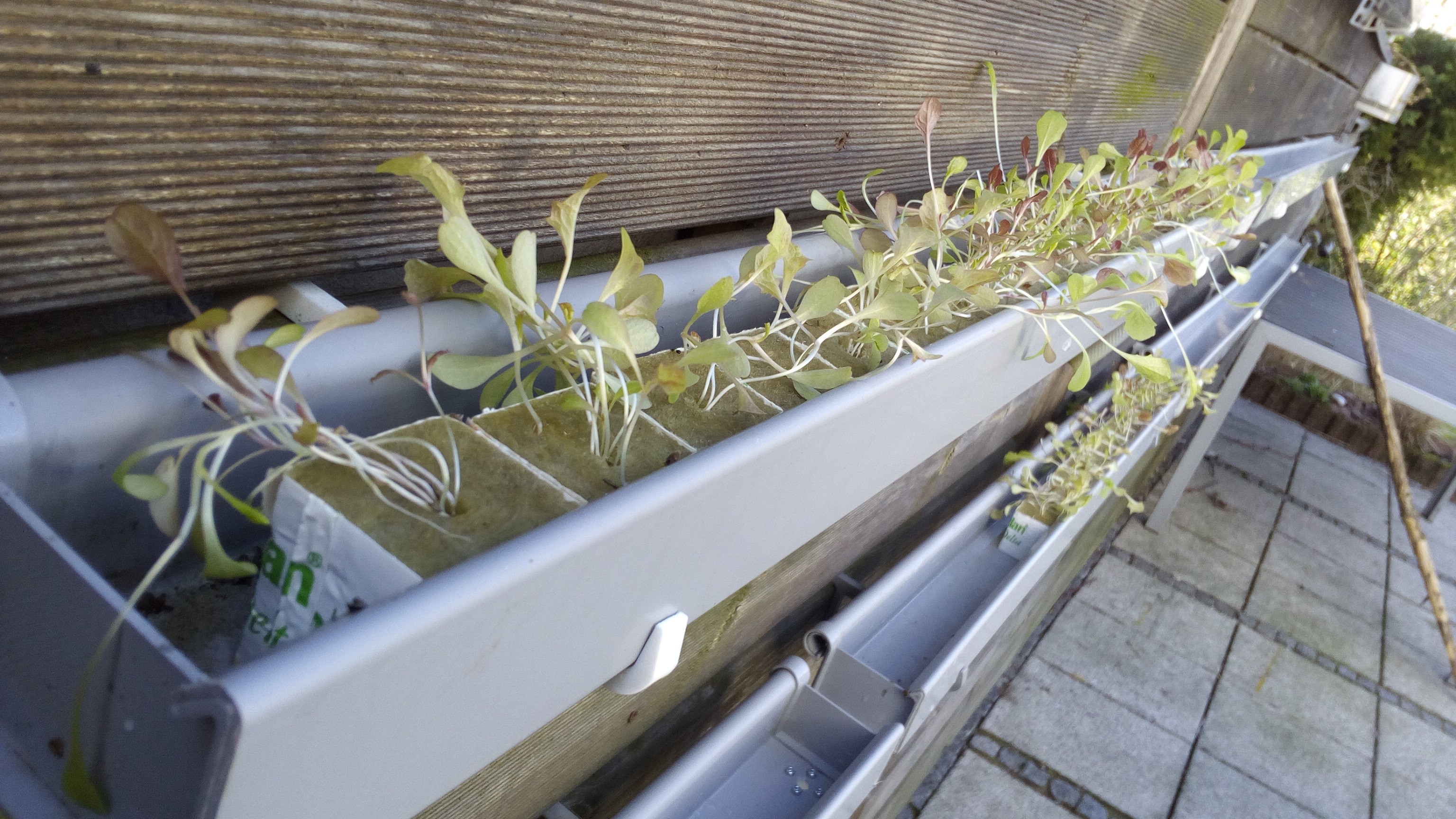 The next days I hope that I will find time to install the pump and mount a drain pipe over the total length of five meters.