Now, all gutters are mounted on the wall and the main drain pipe is connected. Because this is a thick tube that is normally used for underground water pipeline, it needs support construction so the water flows in right direction. Each gutter is leveled with a slope of 1cm per 1m.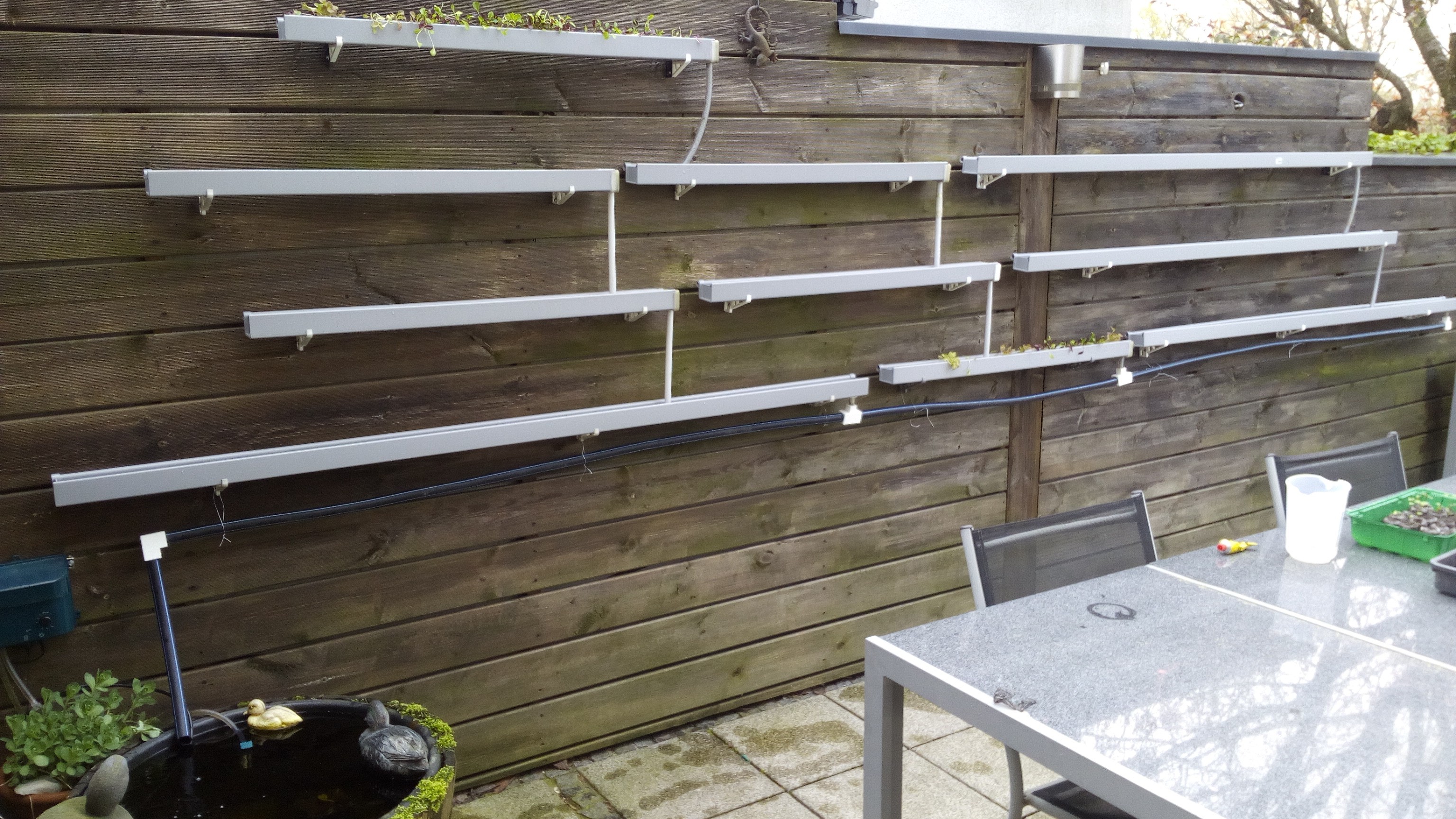 The drain tube are connected by printed parts and by silicone glue.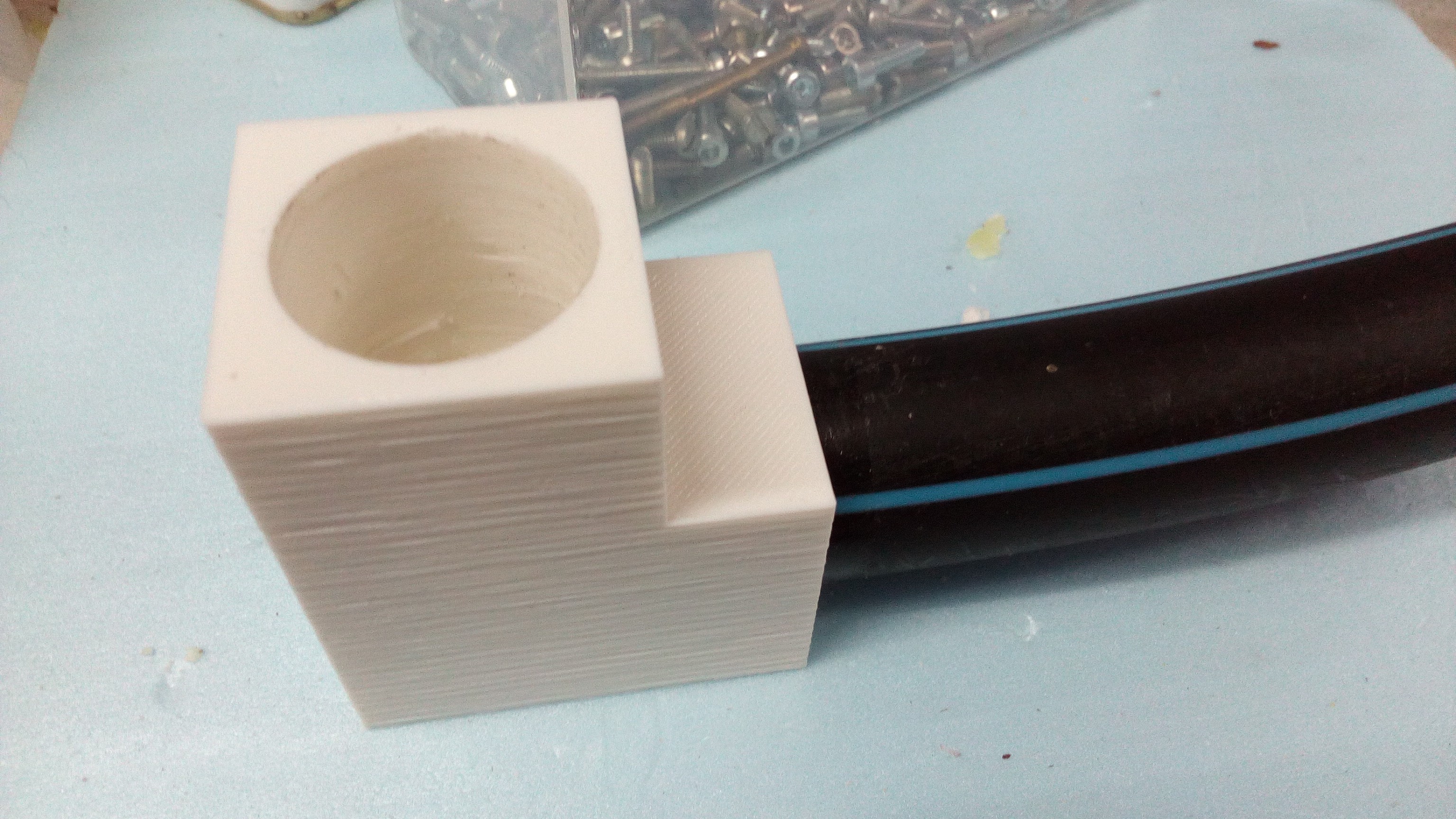 This is the first prototype of pipeline support.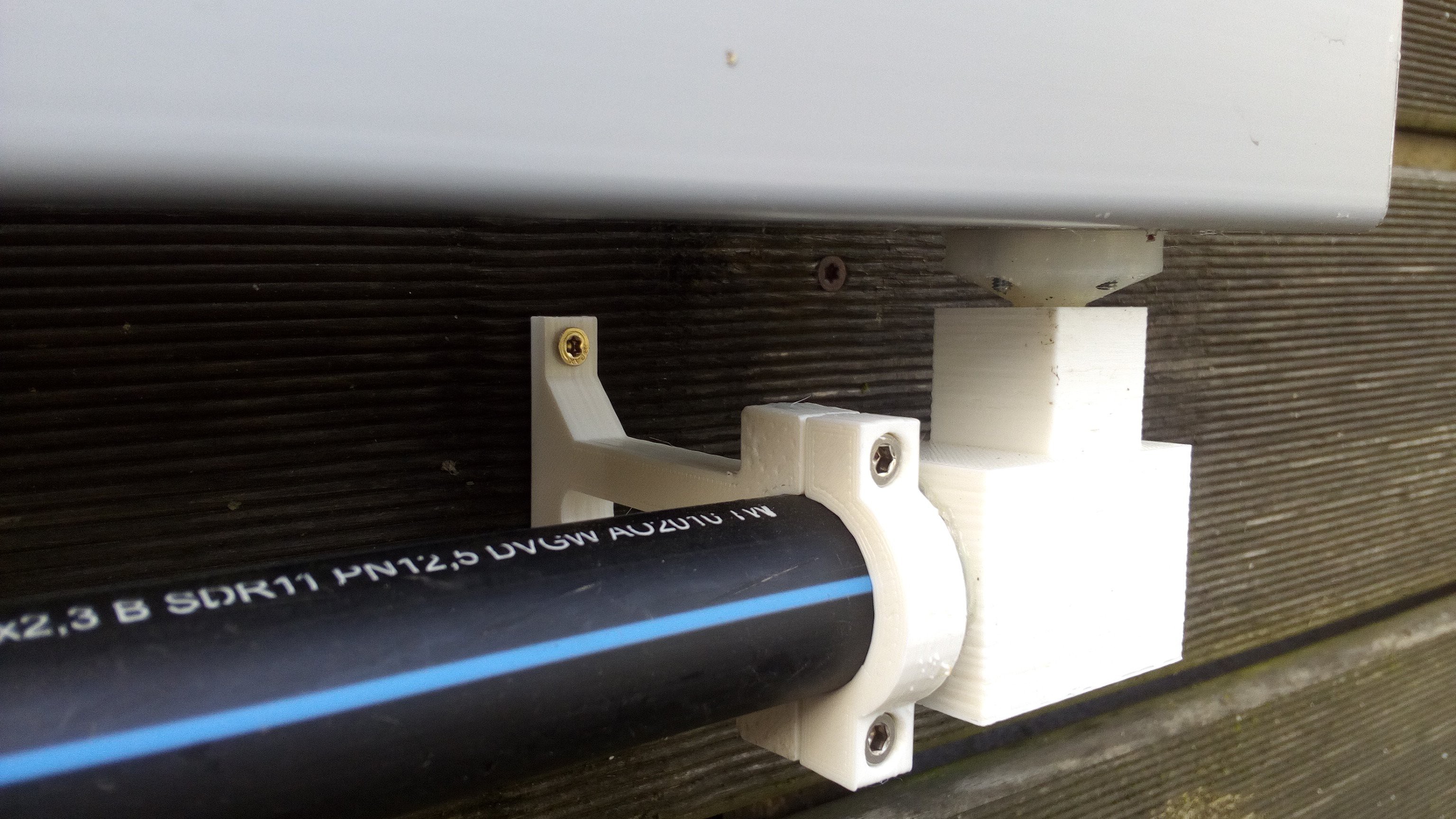 Meanwhile the lettuce grow, the weatherman says the next night become frosty, hope the plant stay alive.