I don't know if the rules forbid the use of a flipflop....  But the state of a cell is digital, isn't it ? So we use digital building blocks for that part.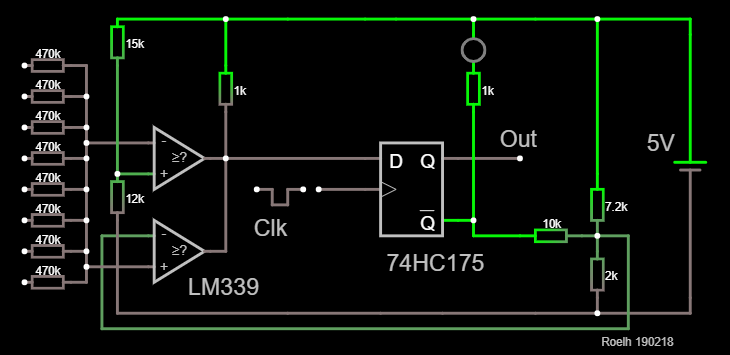 So a part of the previous design was replaced by a flipflop. 
From a  practical point of view, it seems logical to place several cells on a single pcb, for instance 16. 
Each cell needs 1/2 LM339 and 1/4 HC175, so for 16 cells this is 12 IC's. 
The reset input (not in the diagram) of the HC175 can be used to reset the system to all zero. There should also be a possibility to pre-load a certain pattern, or several patterns (to be determined).