I've merged parts of the other designs into a new design using only analog components and not even having a BJT-flipflop, but rather a sample-and-hold to keep the state from just racing around the entire design uncontrollably.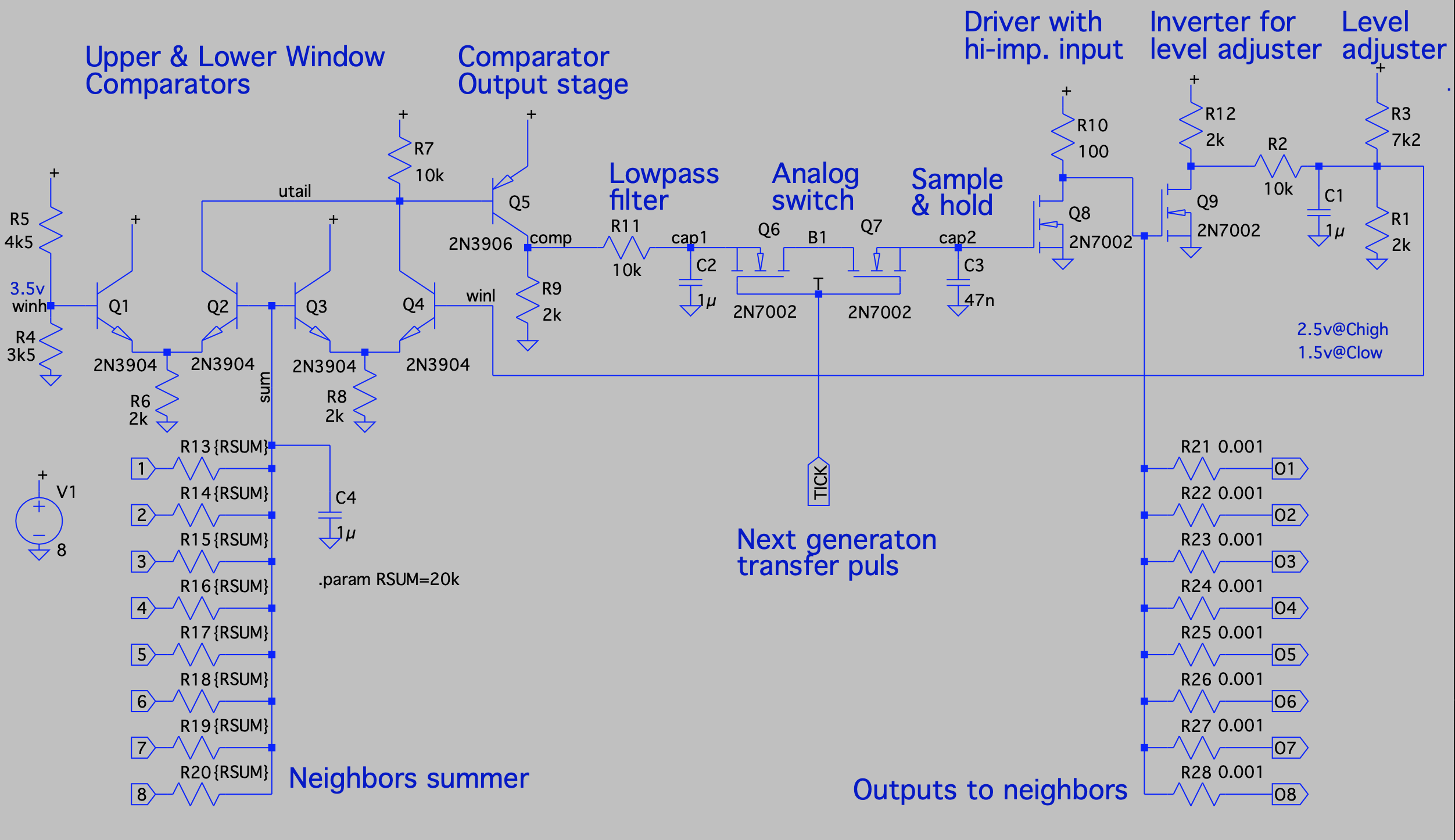 Running a simulation with a 4x4 matrix of these and adding the "Toad" pattern as the initial charges on the C3 sample&hold capacitor it runs just fine.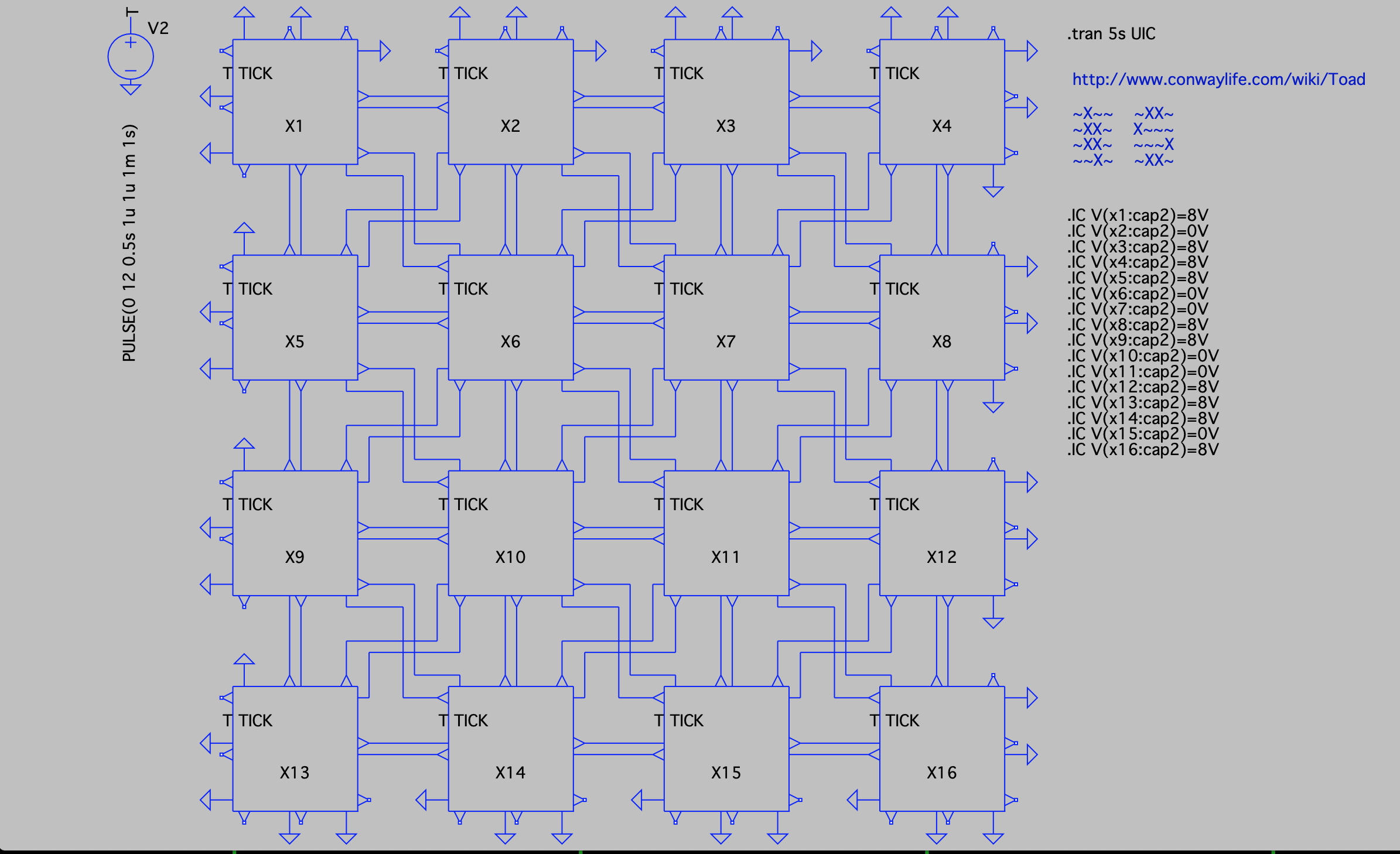 I'll probably make a pcbs for this and add a few dozen of them to my next pcb order and see if they run in real life as well.