The batteries will be mounted directly above the motor for better weight distribution. If you look under the battery, you can see I made a 3 to 1 parallel adapter so I can run 1 to 3 packs without needing to rewire.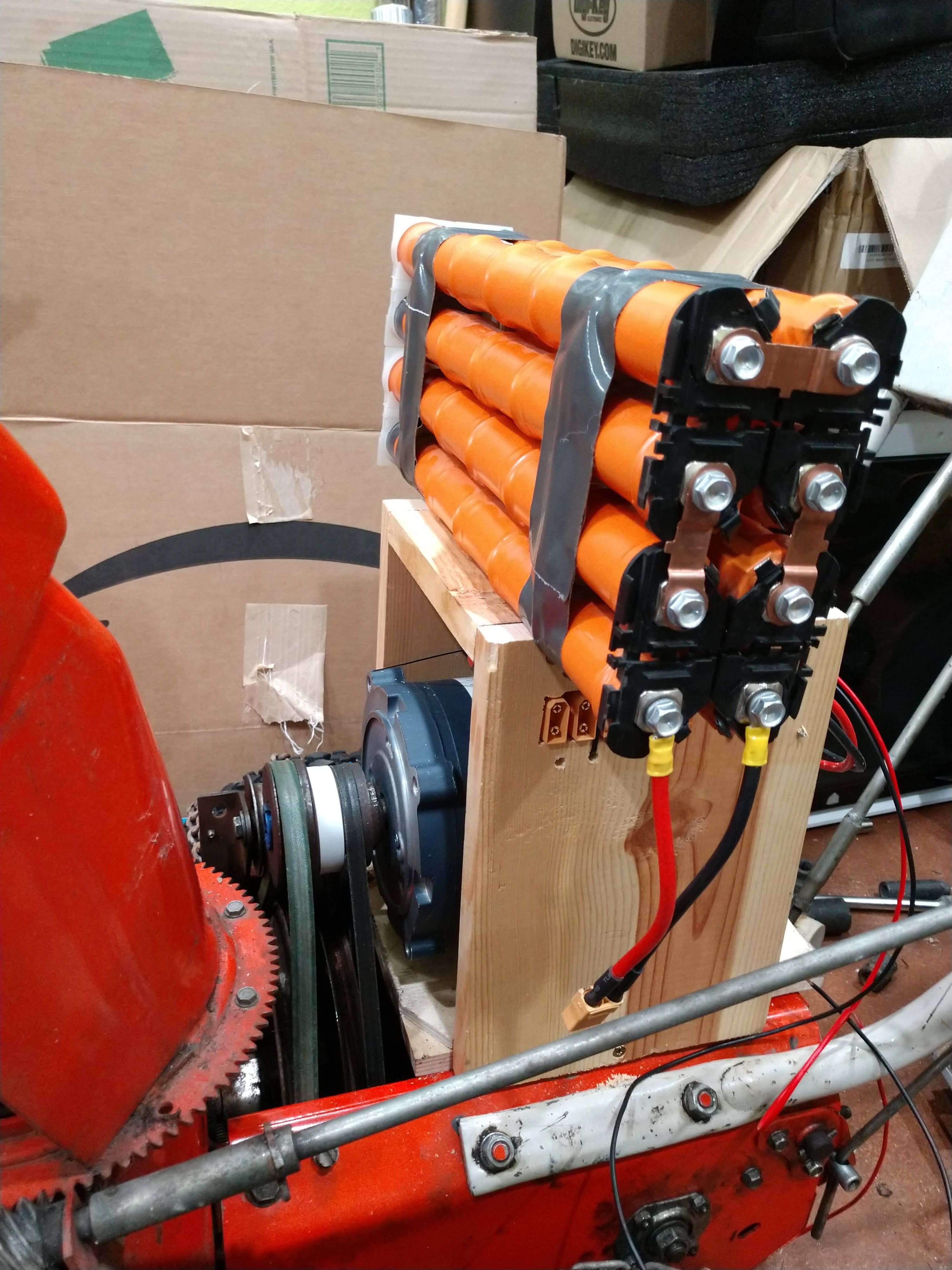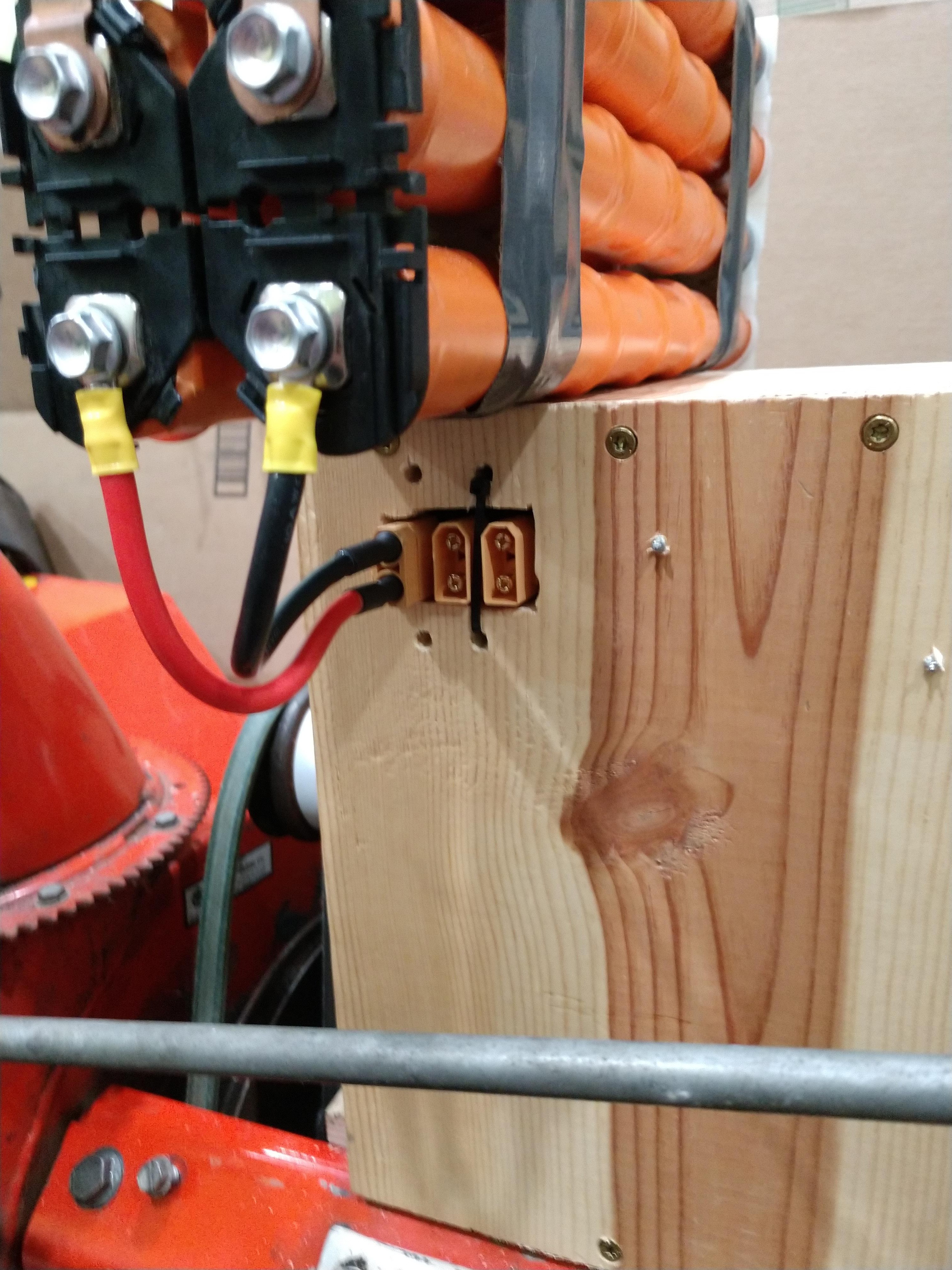 That's 3 XT90 connectors that come out the other side to a single XT90. I used brass bar to solder the connectors together, then covered them in electrical tape.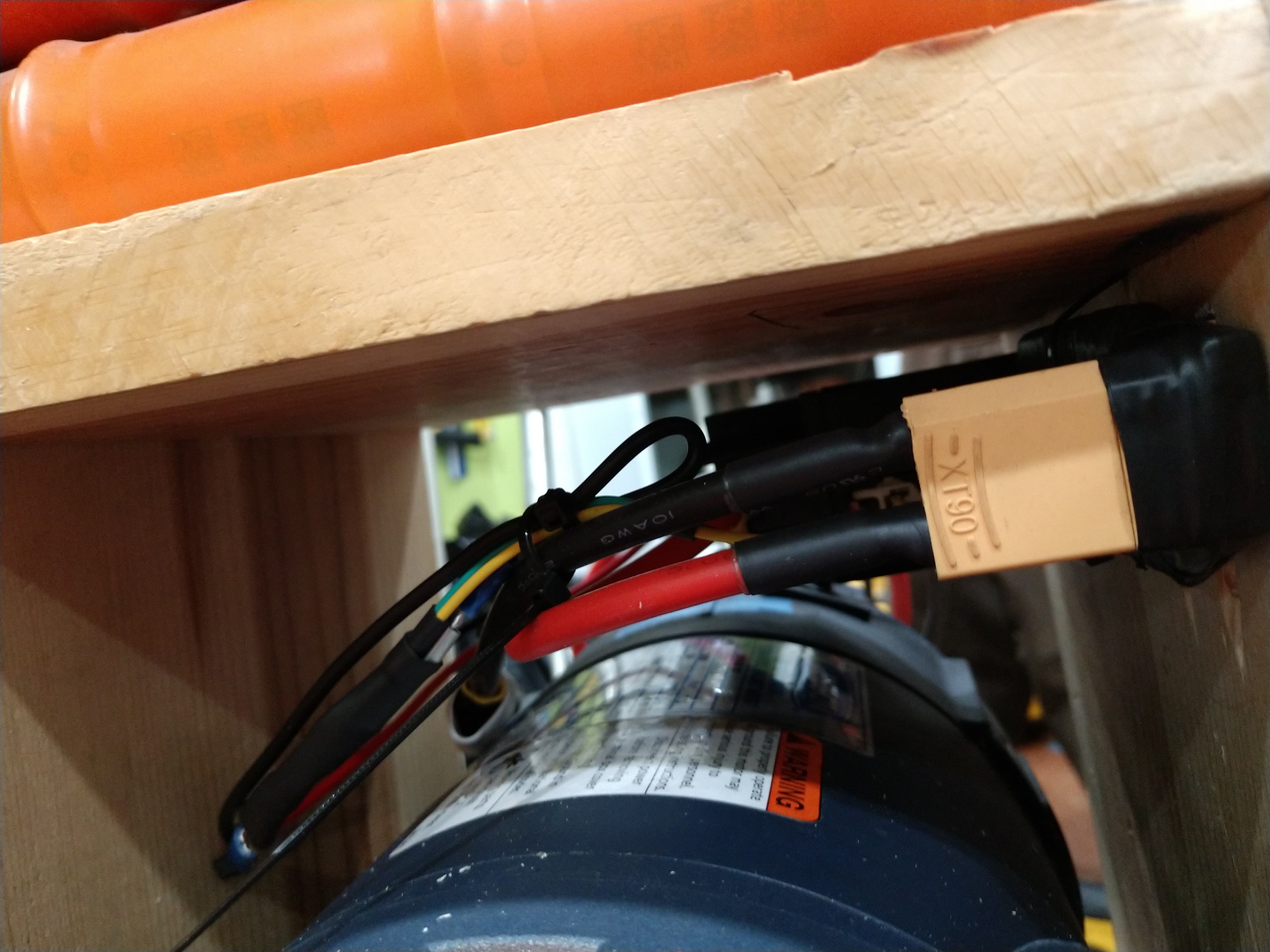 The power then goes to the Toyota Prius contactor, and to the motor. I upgraded the wiring going to the motor brushes from 18AWG to 10AWG. The windings on the inside are a work of art, they look like they can handle a lot more than their rating.