The main idea of this project - to use parts, which can be bought at ordinary autoshop.
To build up chain oiler you will need
pump for oil
shut off valve
brake hose ( metall one)
resin oil-resistant hose 
tank for gear oil
At first i wasn`t think about shut off valve. i thought, that pump`s mechanism will be sufficient to shut off gear oil. I was wrong =). At second i forgot about oil-resistant hoses and they dead in 2 days. it was fun to step on the rake. 
So current appearance of system - 
oil from tank  sucked by pump through oil-resistant resin  hose  to valve. With excess pressure gear oil pass through valve, move through adapter to metal brake hose. Metal hose comes under swingarm to rear wheel.There is a  tee at the end of swingarm.It allow oil comes through  hoses to 2 sides of rear sprocket. From lateral face of sprocket oil under centrifugal force thrown into chain. Metal hose is attached to swingarm with 2 3d printed brackets. 
 As a pump i used pump for window washer from VAZ 21093 .To see in Google
As a shut off valve i choose valve for rear window washer from VAZ 21093 .To see in Google 
As a tank  i used clutch tank from VAZ 2101. To see in Google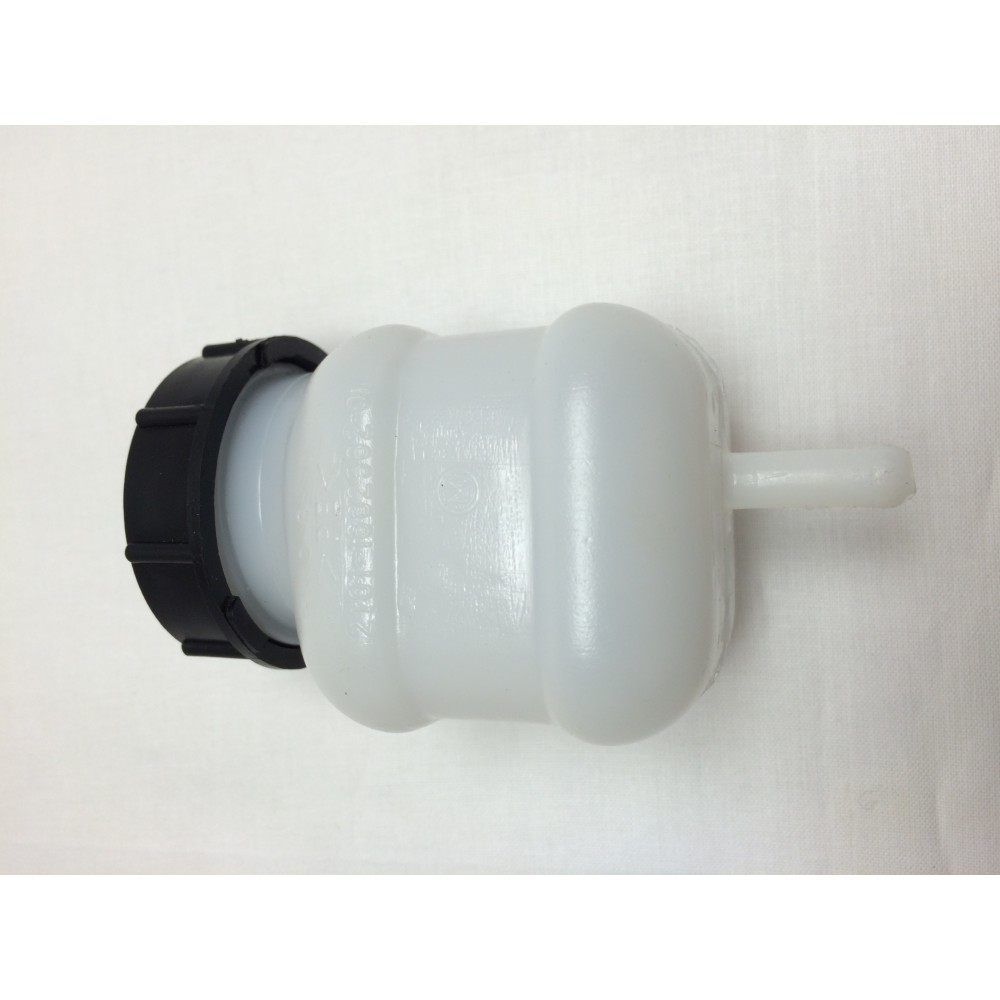 Such semi transparent tank suitable for oil level contol with optical metod.