After my last log I fixed most of the bugs like the majority of the flickering and the switching between modes.

This is by no means is the final product, I put the components on a perfboard in order to accurately test the performance of the circuit since the breadboard was introducing a lot of noise.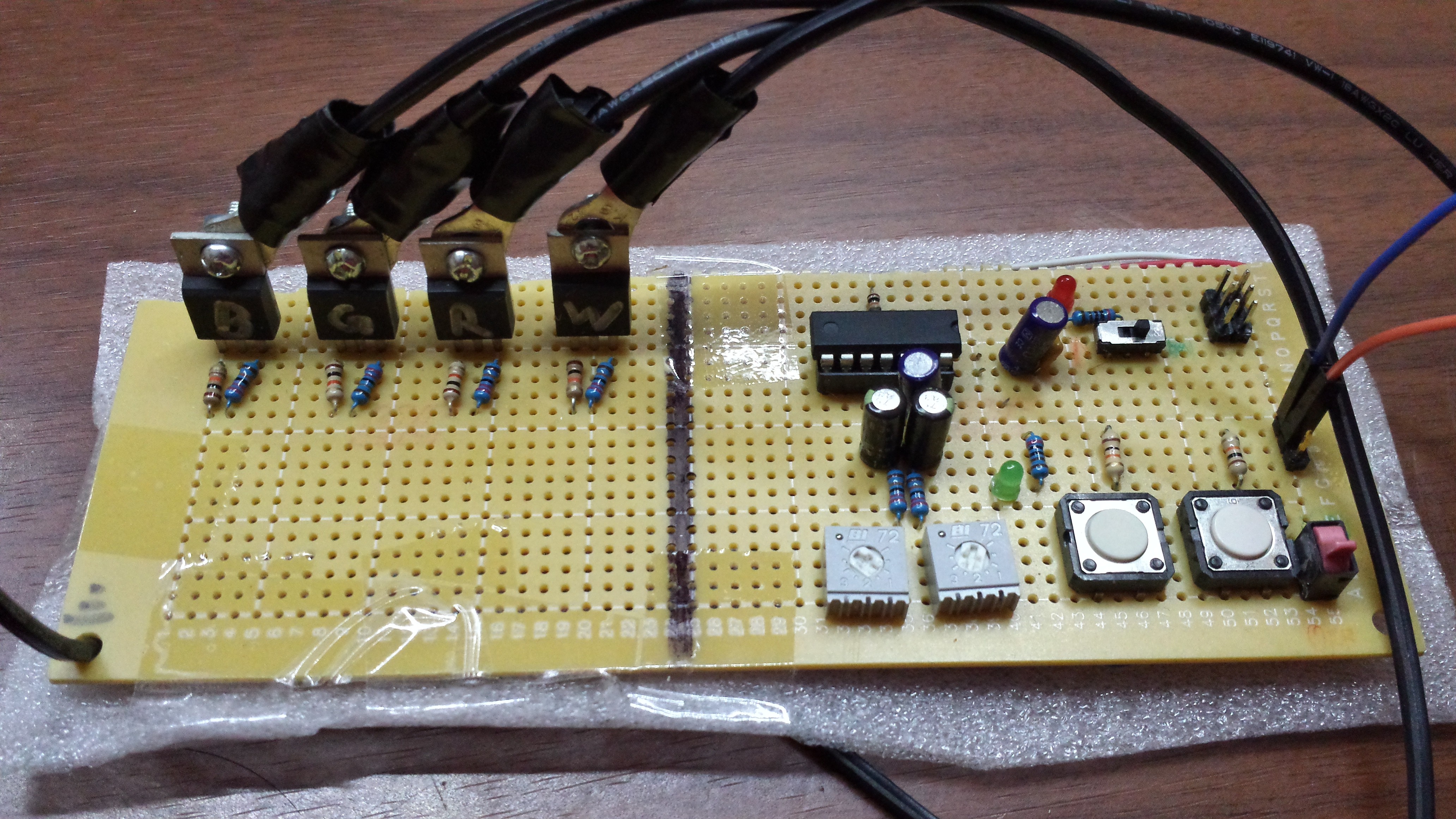 Things to Improve / Fix for Perfboard:

Need to include potentiometers with knobs for easy turning
Need to include bigger buttons as well
A proper port for 12V should also be added
Things to Improve / Fix for LED strip:

Add RGB to HSV conversion for colours 

This is will fix the blinking that occasionally occurs when scrolling through colours
 When the white LED strip is at full brightness, it does not turn off when night mode button pressed. 

Later found out that is was a floating terminal (gate) issue. Will need to review schematic to ensure there are no other floating terminals.
The red colour in night mode is too bright thus defeating its purpose. Need to lower brightness

Apparently the colour green is also used for night and allows for more colour differentiation compared to red, therefore may use a dimmer green for night mode.