It seems I was a bit too generous with the dimensions of this first attempt. 
After splicing and soldering all the wires down shorter, like so: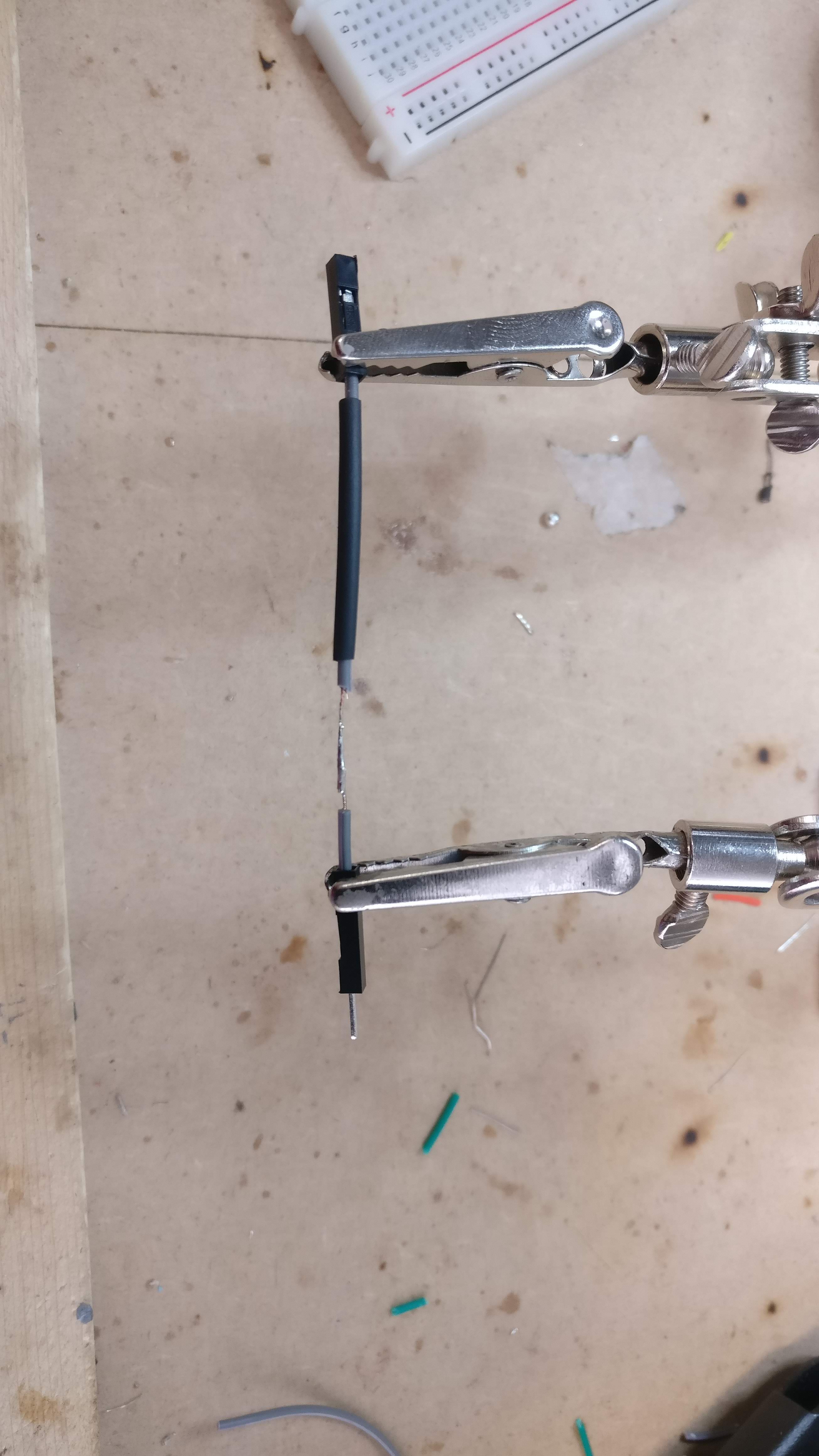 And then after placing the sensor wiring/breadboard/arduino into the housing, it was apparent how much unused volume of space there was.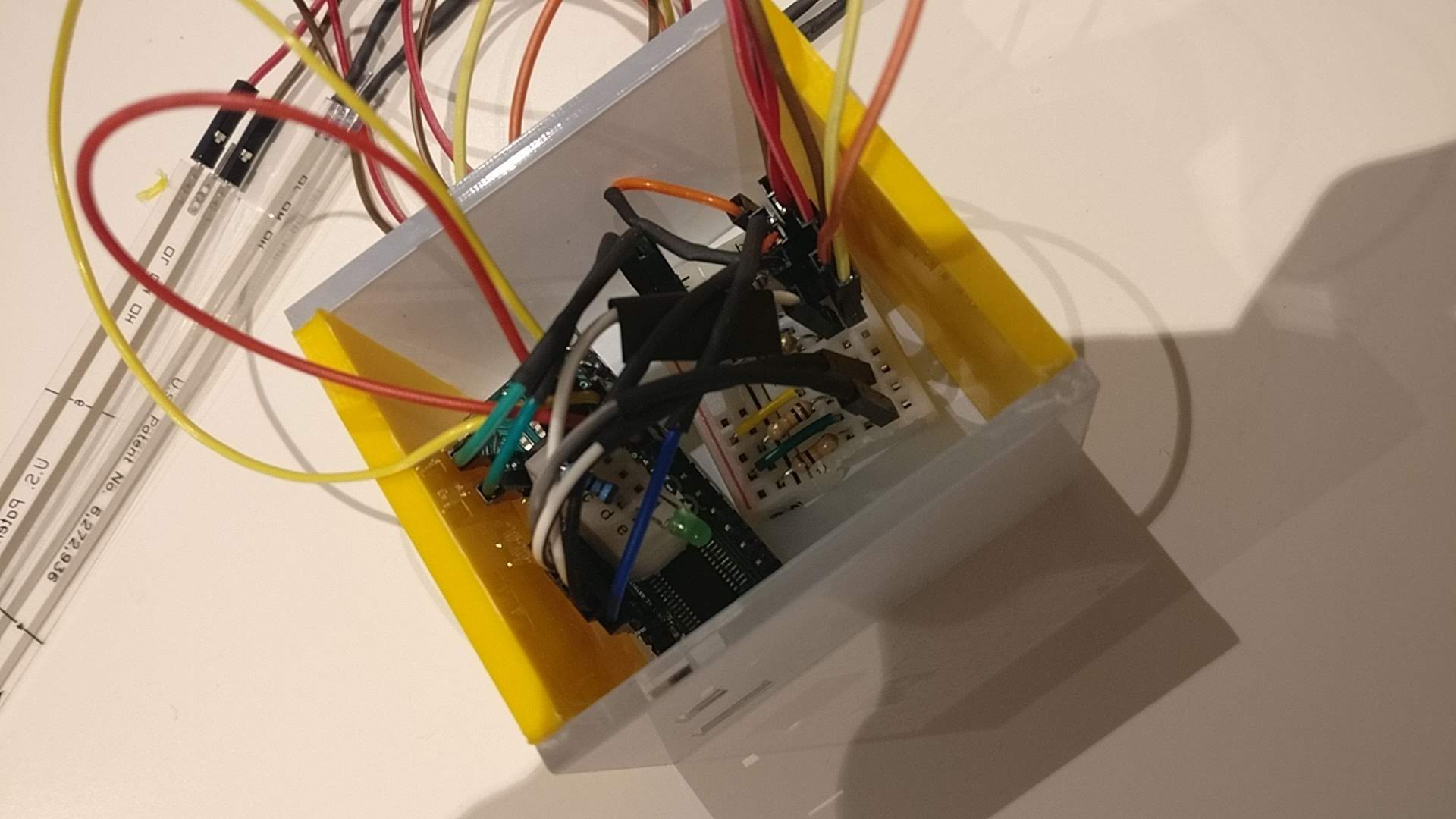 Also, placing it on the back of my hand, where this house will sit, shows just how large and cumbersome this house would be.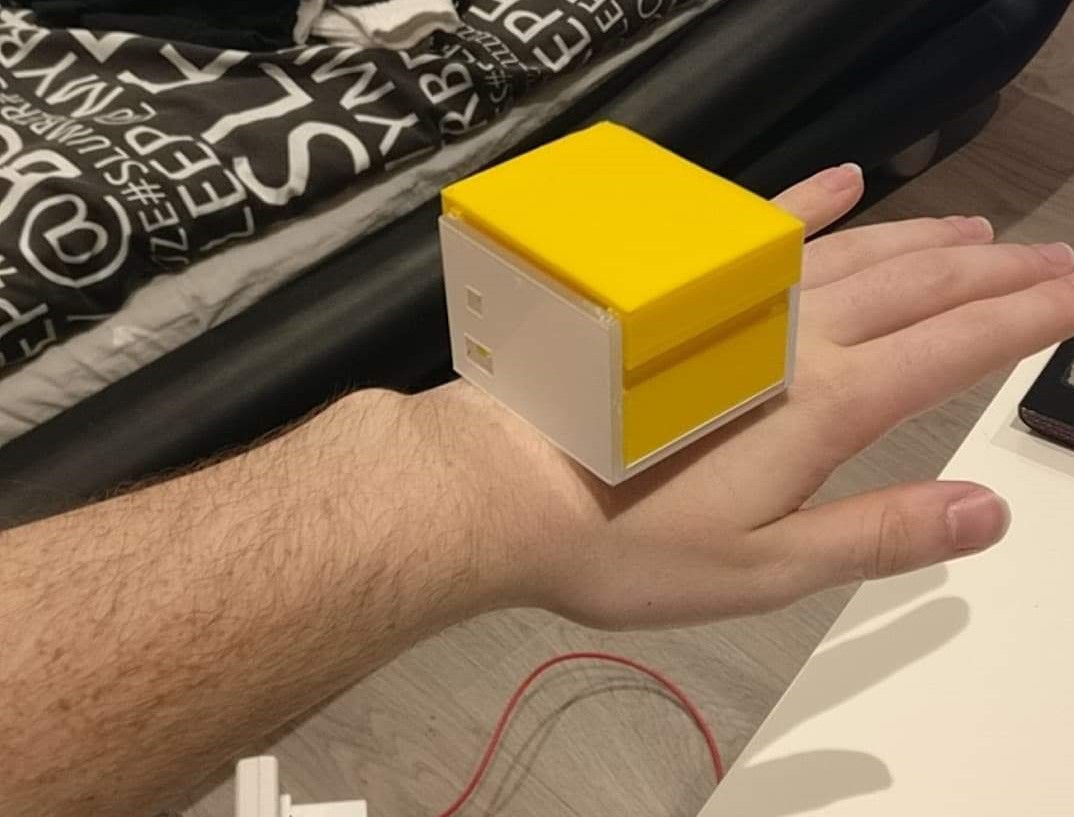 Back to the drawing board to make a smaller version...