The clock circuit consists of a Pierce Oscillator running at 30.875 MHz and two Johnson Ring Counters. The first ring counter (mclk/nclk) consists of a single flip-flop to divide the 30.875 MHz dot clock (dclk) down by a factor of 2. The second (pclk/qclk) consists of two flip-flops to divide the dot clock down by a factor of 4. The last stage of this counter is duplicated to provide an additional set of identical clocks.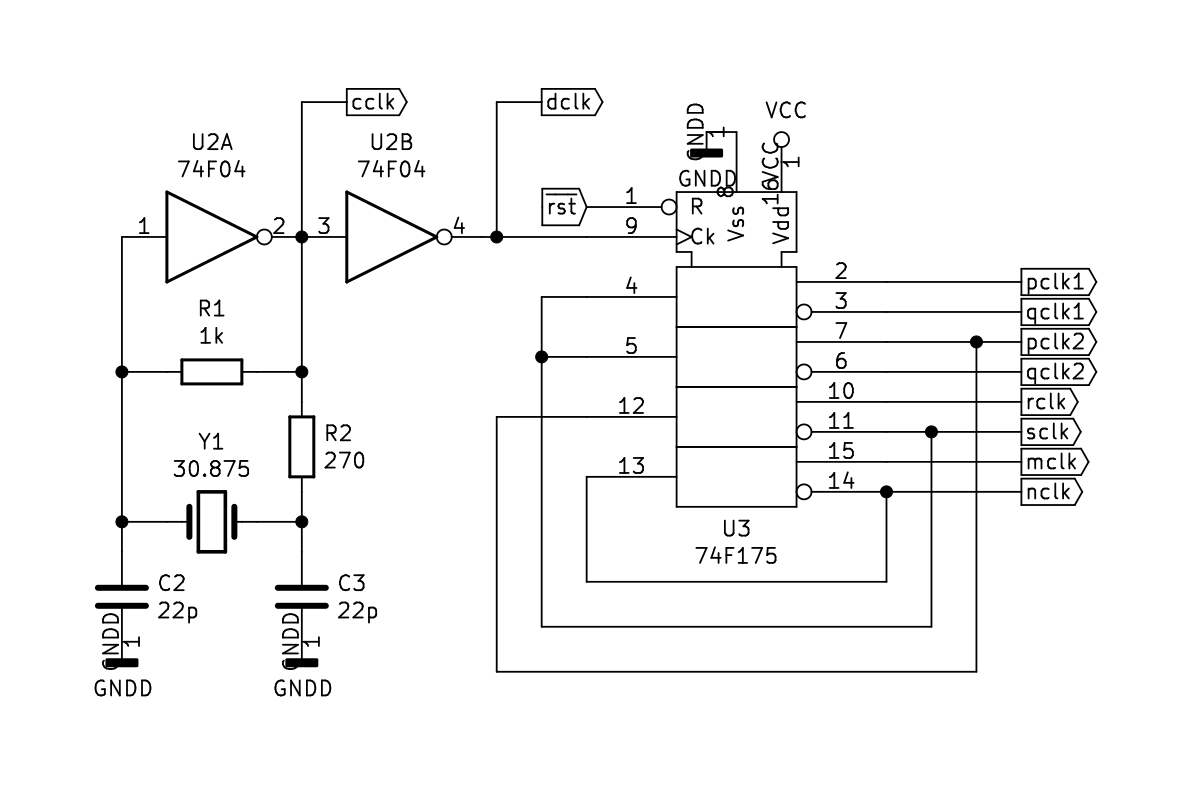 Some considerations in this design:

A single clock source is used to derive all the other clocks, rather than feeding the clock of one flip-flop with the output on another. This keeps all the clock edges aligned.
The rising edges of the mclk and the pclk/qclk must to be synchronized. This requires the flip-flops to be reset on initialization or after power fluctuation.
The pclk and qclk control complementary bus contexts. The complementary outputs of a single flip-flop keeps these perfectly symmetrical and avoids bus contention, especially when held in reset.
The pclk and qclk are both used 11 times throughout the circuit and this exceeds the maximum TTL fanout for a single output. Two sets of these clocks are generated and divided evenly so no one clock output serves more than 6 inputs.
The following shows the clocks generated by the circuit above. The tclk is also included for reference, but not shown in the circuit.