Hot off the press... Routing was just completed using 8 mil traces with 7 mil spacing. This was 100% hand routed and took about 30 hours. The original attempt using 10 mil traces with 8 mil spacing failed after about 24 hours of work.
The ability to route two traces between the DIP pads was the only way to complete routing at this density (40 chips on 8" x 5" double-sided board). Extra space was also added around the ROM to allow a ZIF socket to be installed.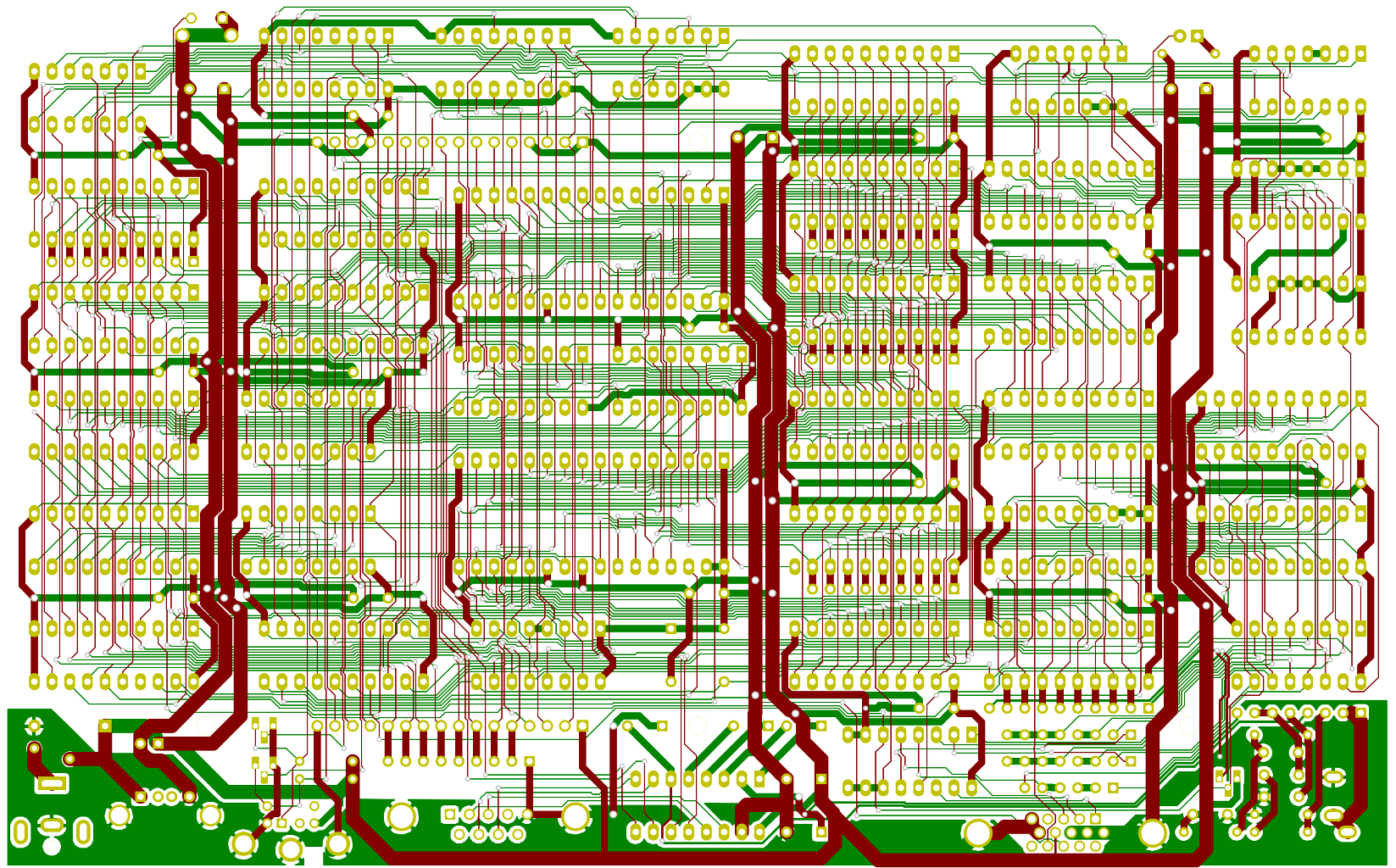 Update: DRC checks pass and initial visual inspection done. The power barrel jack needs fixing and possible additional mods after further review. If everything checks then it will get shipped for fabrication tomorrow.