Finally we got to post on Hackaday! We're back from Makerfaire - it's been a very busy time. Lots of people (20+) tested our device in the field, so to say, and ironically, it could be considered a stress testing for our device, though we couldn't measure its stress level :) Surprisingly, it worked well on most of the people - the only complications were body hair and when some of the clothes made it difficult to stick (for example, on women).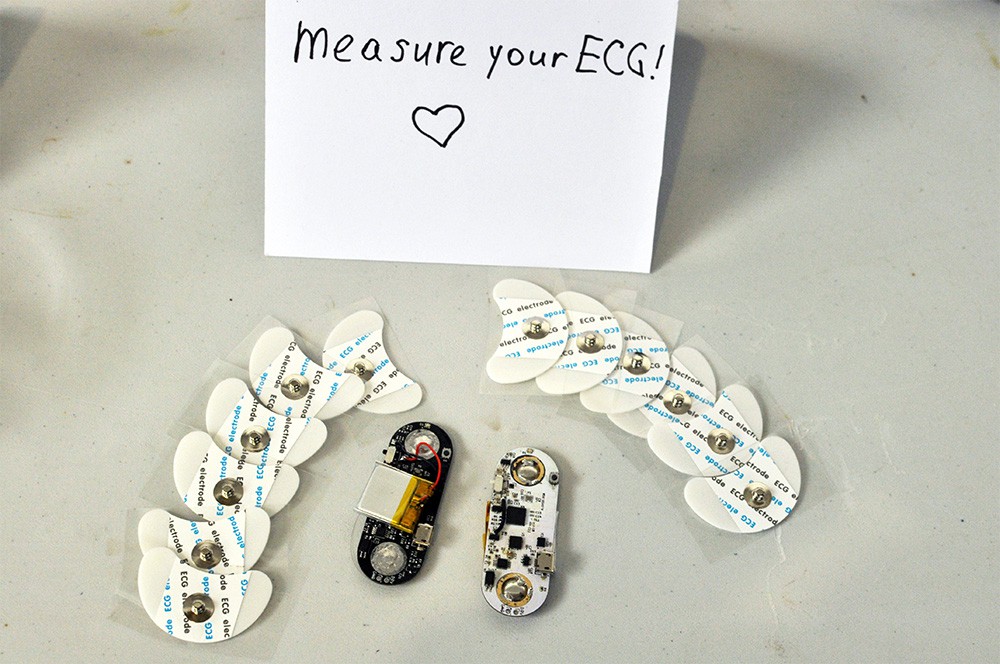 We were very excited that people could see our device and that it was interesting to them. Mostly they were just excited to try it, and some of the other people fell into two categories: they either didn't understand what's it for, or straight up wanted to work with it. We even had a doctor tell us that he definitely wants to use it to just give patients to wear at home, as a support to hospital diagnostics!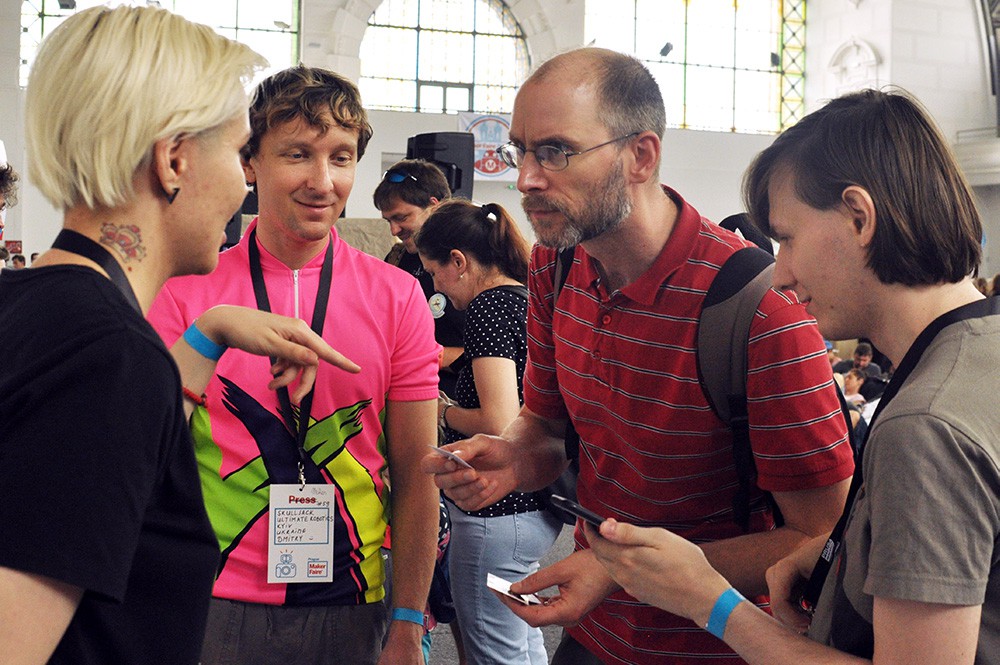 And one other person we gave our device and the USB desktop base for it so he could use it for development immediately, which was immensely inspiring. The excitement could probably be better seen on our faces in the photo, if we weren't so tired :P The exhibition is a very noisy, busy place, and we spent a lot of time getting there and preparing and running around, but it was totally worth it!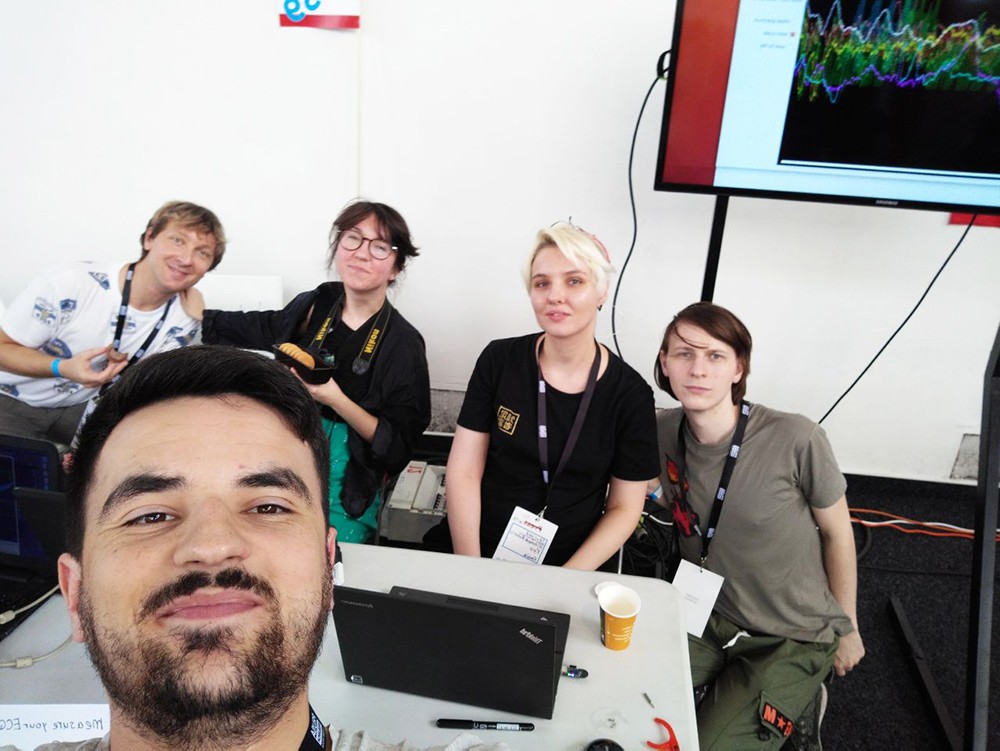 (by the way, the big screen shows some EEG, which is our other project, Skulljack)

We have been planning crowdfunding uECG for some time before the Makerfaire, so we prepared discount coupons with a QR code link to secret perk, but weren't sure if anyone will be interested. But people took around 30-40 of them, so when we returned we decided to do it :)
The campaign is now live on Indiegogo. It's nothing fancy, just uECG - base price of which is $79 - and a couple options, like adding a 3D printed case, our USB base station and a Chinese STLink clone so you don't have to wait for it from Aliexpress!