With all of the internet plastered with Black Friday ads, we've decided to add our share to the enthropy and put uECG on sale - but that's not all we're adding.
We've wanted to have more color options for 3D printed cases for the longest time, so we bought and tested a lot of filaments. We particularly liked a pastel PLA set from Monofilament (a local Kyiv manufacturer), but they lacked a pink one, and couldn't find any other available in Ukraine. Eventually we ordered a test 200 gram spool of pastel pink PLA from taobao and it turned out really well.
So now uECG cases come in five colors - black, pink, yellow, turquoise and white (a nice milky tone). It'll be on sale on Tindie for $69 (which puts the price of a full set with the BLE receiver base at $79) for another two days.
What uECG can currently do:
- stream realtime ECG signal
- calculate BPM, HRV, Poincare plot
- get and save data in Android and node.js (cross-platform) apps - yes, that means that you can use it on Windows too!
- stream for 12-18 hours nonstop
- update firmware wirelessly
- as of recent, it also has EMG mode
- and, of course, it's fully open source and open hardware - and will always be. 
So basically, it packs a lot. 
If you don't need a uECG though, you can still go check out the new pictures and colors!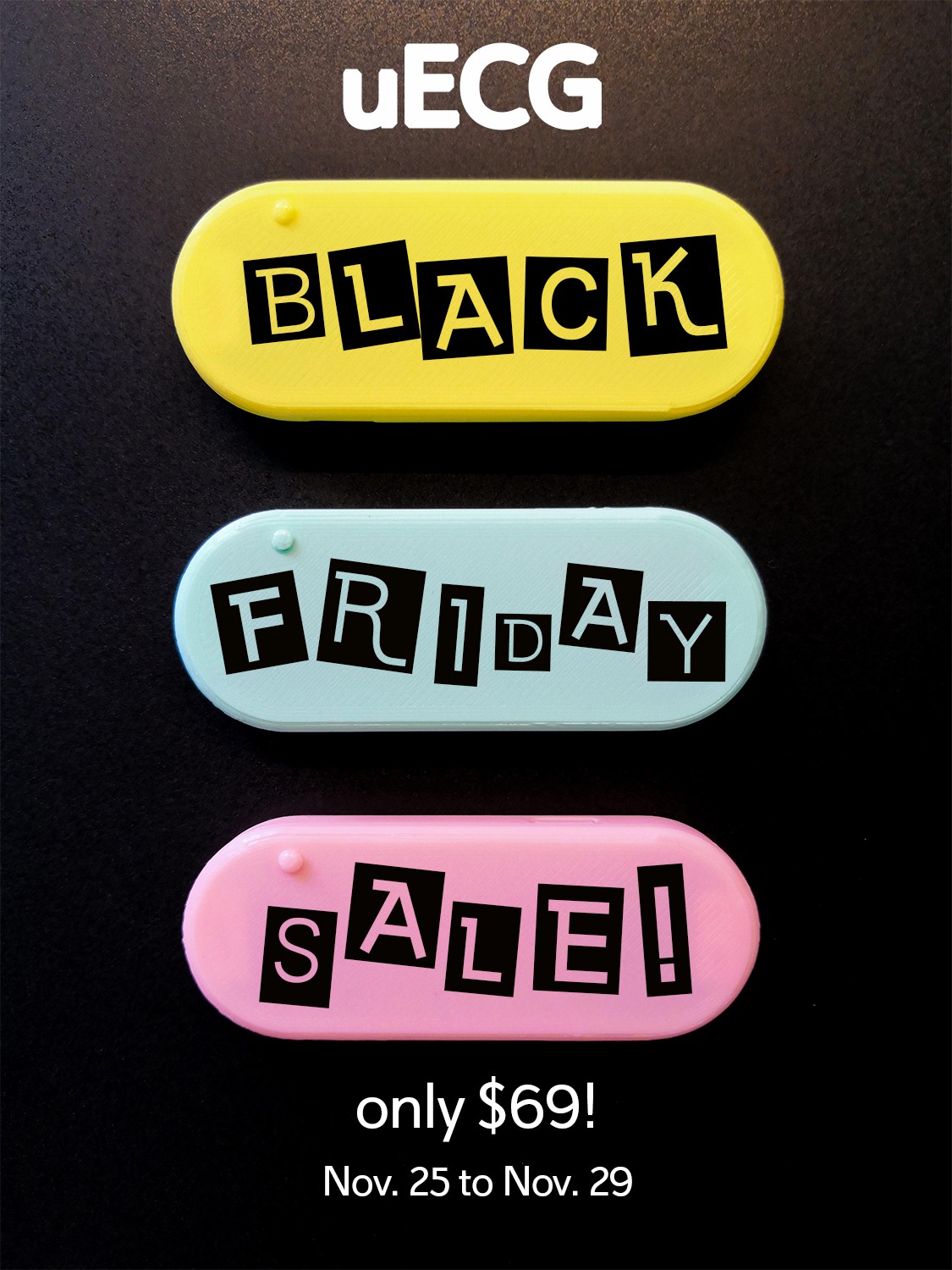 ...and if you didn't want to check out the new colors, you just did anyway :)