After yesterday's rant about not knowing what to do next, I decided to invest some time in making a new stripboard prototype. I was worried that the current design (batteries to voltage boost IC to Atmega328 to LM386) was just fundamentally too noisy, yet I couldn't think of a way to omit any of those elements without going all the way back to the drawing board. With this worrying thought in my head, I decided to convert my latest breadboard circuit into a stripboard circuit, in the hope that I would be able to build something with a clean enough audio output to give me some hope for the PCB version. It was a half-logical, half-desperate step, but (after several tense hours) it just about worked.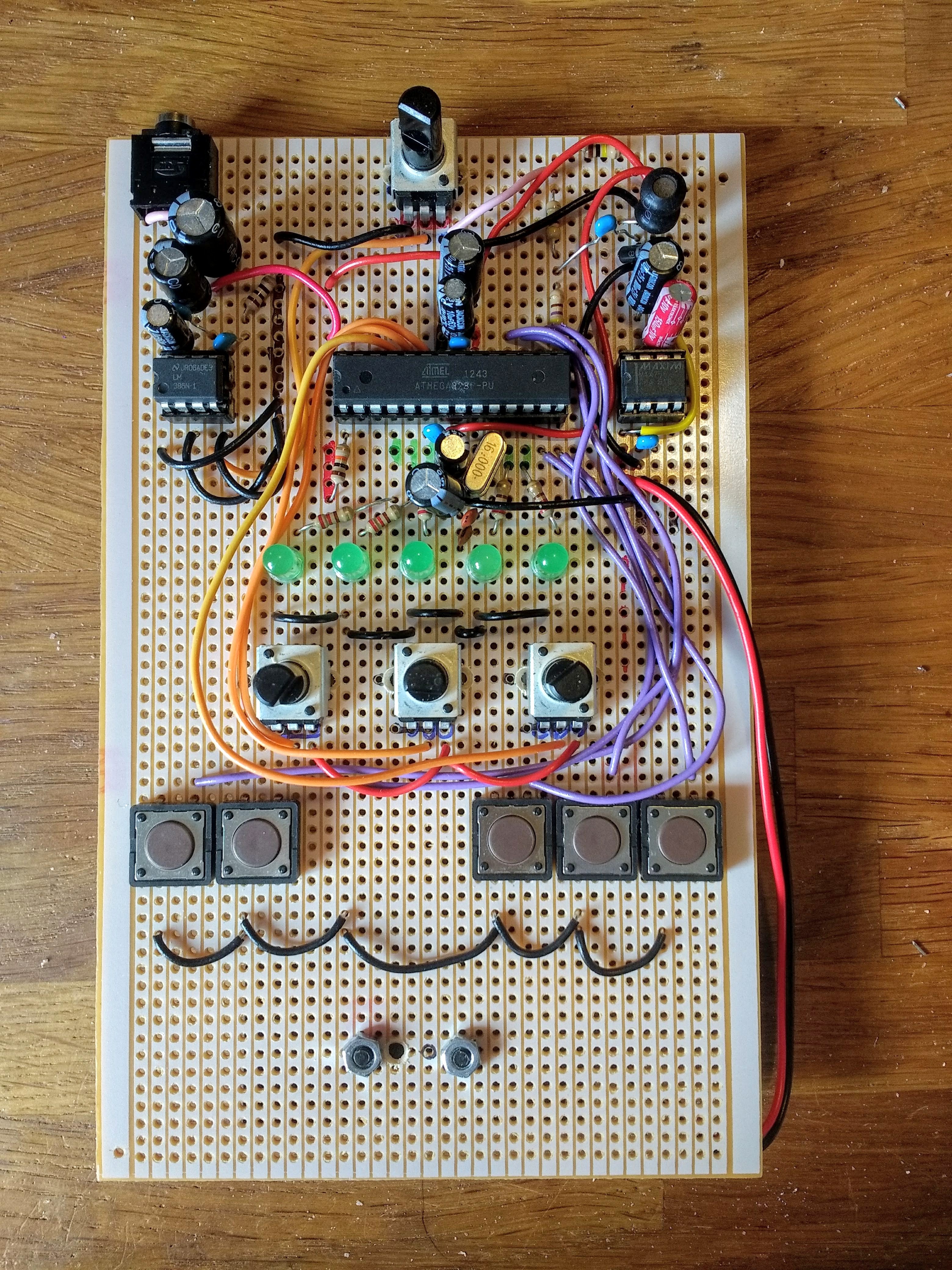 Before adding the decoupling capacitors, the noise was still horrible, but I tried adding a few different values to both sets of power/ground pins on the Atmega328 and gradually the noise became almost acceptable. Perhaps "acceptable" is a bit strong, but given that the stripboard circuit doesn't have a proper ground plane, I'm happy enough to now recreate this as a PCB, with slots for numerous decoupling capacitors.
Apologies that the last couple of posts have been a bit dull - I'm trying to be disciplined and sort out the fundamental issues like power supply, audio volume, and noise, before I keep working on the fun features.