The fifth iteration of the DrumKid PCB arrived from China this week, and I'm pleased to report that it pretty much works! I had changed and added quite a lot since V4, so there were always likely to be a few problems, but overall I'm pretty happy.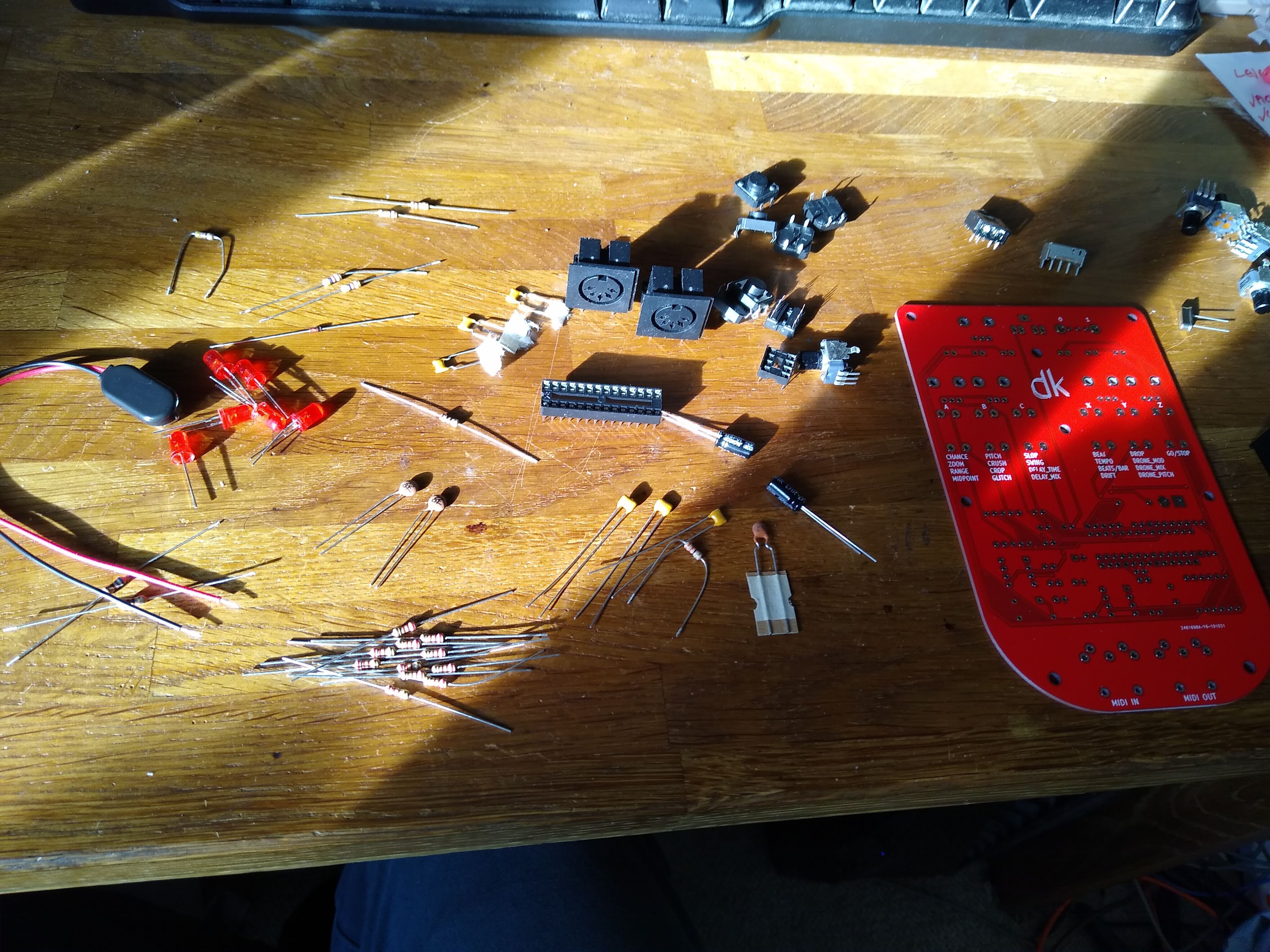 Assembly was made much easier by including the resistor and capacitor values on the silkscreen layer, which I didn't do in V4. However, I forgot to identify a few other components and polarities on the silkscreen layer. This isn't a big deal when I've got the KiCad files to refer to, but worth fixing on the next version, especially if I'm going to make DrumKid available as a kit.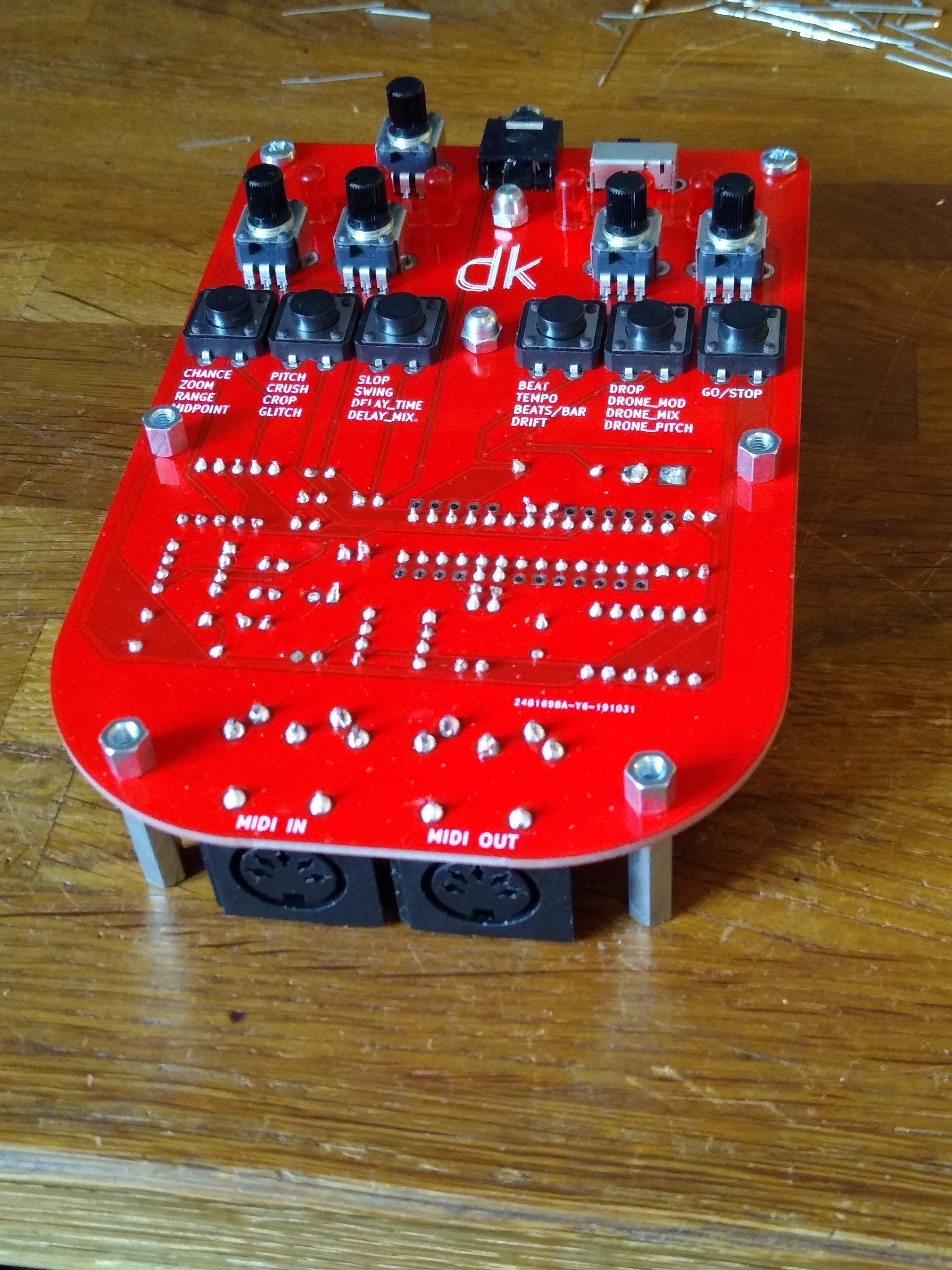 The two main problems I ran into were related to two of the biggest changes I made. I significantly altered the low-pass filter on the audio output to try and remove more of the PWM carrier signal, but I'm not sure I've done it correctly - the audio sounds much brighter than I was expecting, and has some issues at full volume (possibly related to running off batteries rather than a 5V USB supply).
Another problem is that when a MIDI input is connected, each MIDI signal causes an audible click, or a loud tone, in the case of MIDI clock messages, which are sent very frequently. I had come across this issue on my breadboard prototype but assumed it was just due to the inadequate ground of the breadboard. I was wrong! I'm currently experimenting with a decoupling capacitor on the optoisolator to solve this problem.
Oh, and one final, stupid mistake I made: I added a power LED so that it was obvious when DrumKid was on, but somehow managed to connect both legs of the LED to ground in the layout. Clearly KiCad's "electrical rules check" doesn't check for that...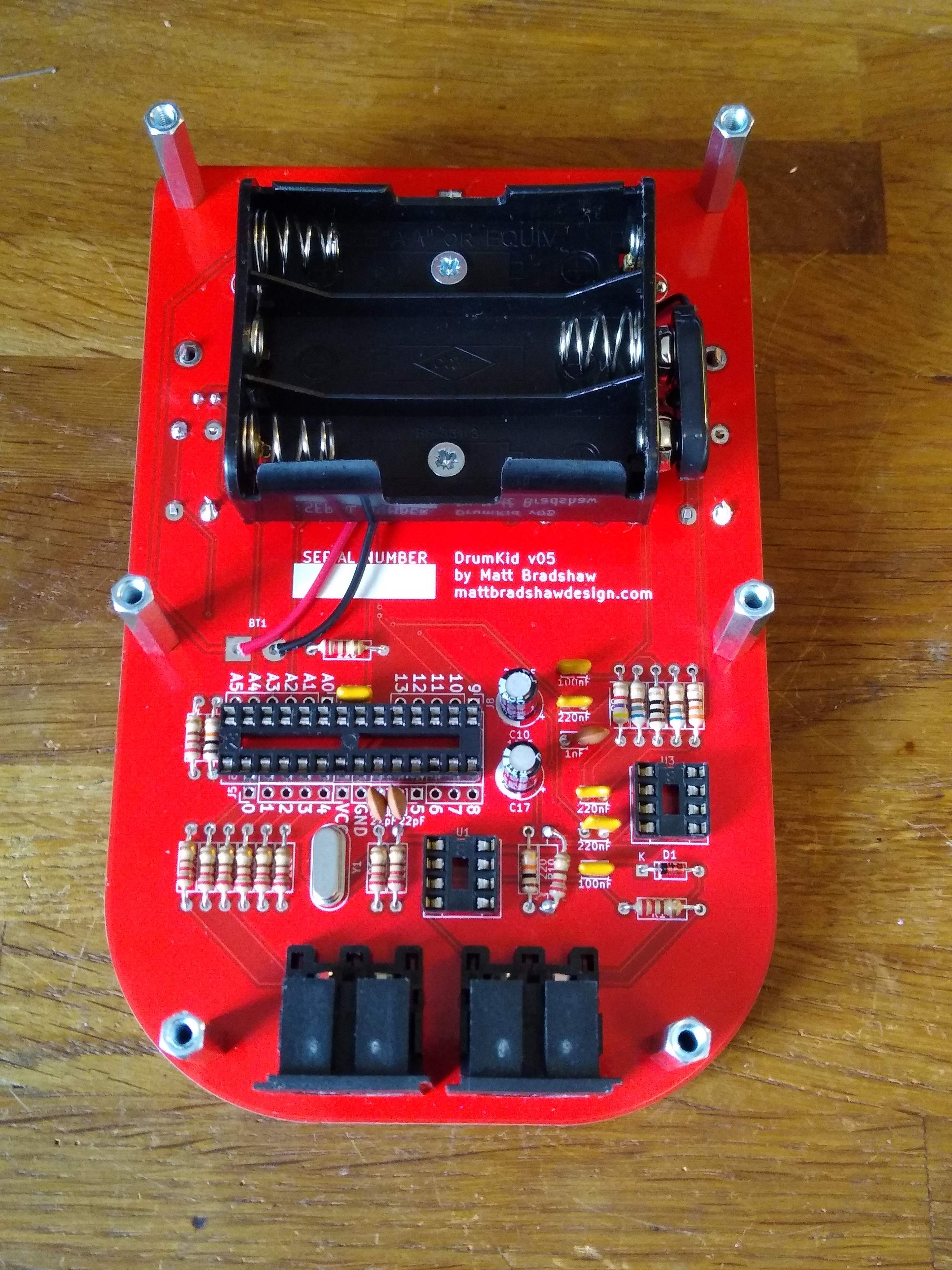 So, overall, a bit of a mixture of good and bad, but that was probably to be expected for a fairly major revision of the design. It's certainly going to delay the release (I've tried to remove mentions of a November release date from the web where possible!). I'll see what I can do to fix the issues by hacking this PCB, then design and order a minor revision ASAP.
I always knew that this project would be a learning process. I was attempting to jump from having minimal PCB design skills to releasing a reasonably complex product with a mixture of analogue and digital circuitry, so although I did initially get a bit cross at V5 for not being perfect, I'm philosophical about it - we're getting there!