Lockdown has freed up enough time for me to make some serious progress with DrumKid! Version 6 is now working beautifully. Using an Arduino Nano was a good decision, as it simplifies the assembly process, and the total parts cost for a single DrumKid is still only £21 (when buying a decent number of each component), which is great.
I've now ordered enough components to build about 30 DrumKids. The design is still broadly similar to the one in the videos, but I've added more printed info to the front panel (e.g. what each button does) and made the whole unit 5mm thicker (to allow the Arduino Nano to fit inside, and with the added benefit that it's now slightly comfier to hold).
The final version (for now) will actually be V7, because I made a couple of tiny tweaks to the PCB design before ordering a larger quantity, but to all intents and purposes, this is what DrumKid will look like when it goes on sale: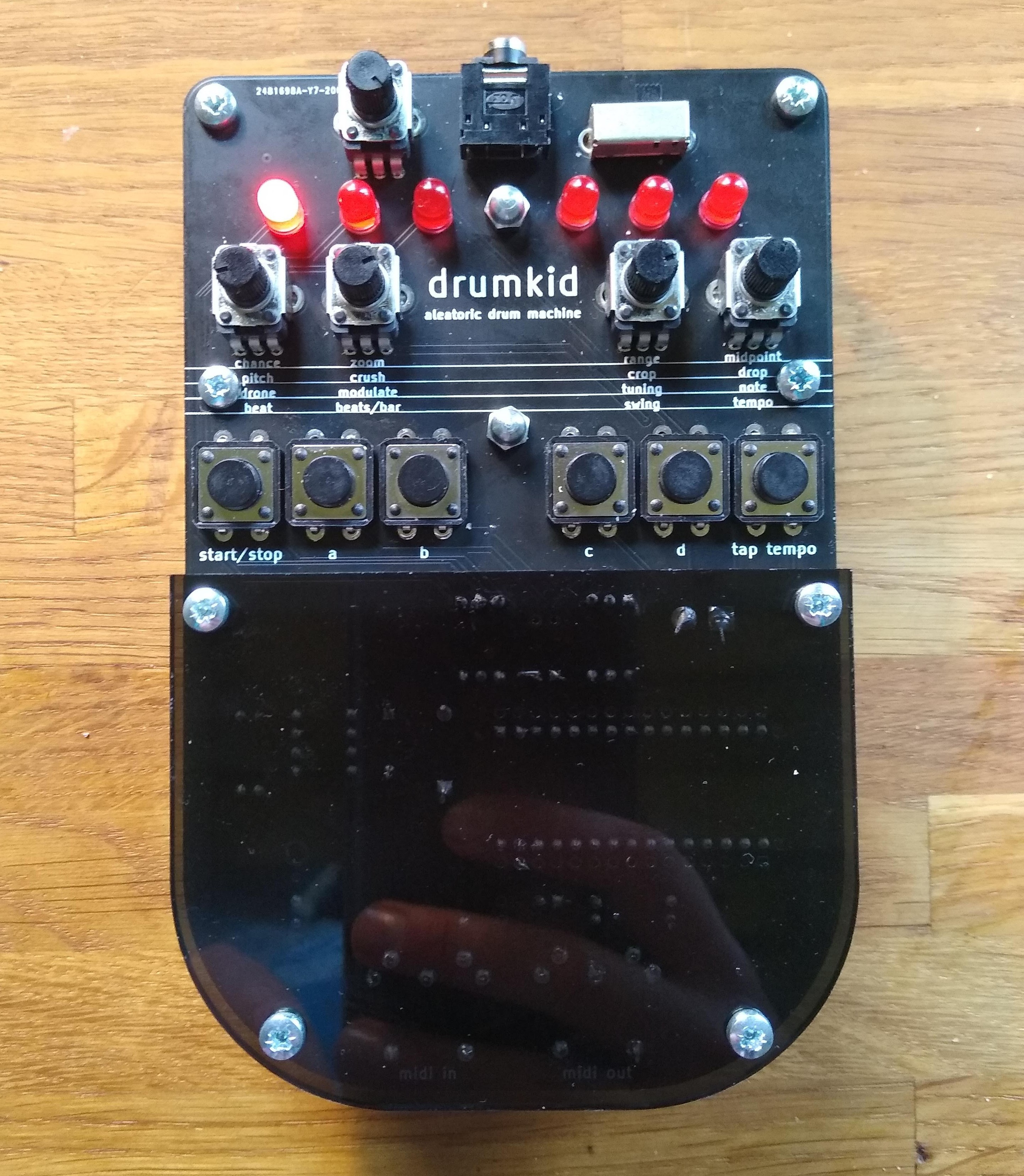 Hoping to start selling via Tindie in May or June.