There once was a Homebrew Steampunk Laptop. I built it. One day I was rewiring the USB hub's power input and I got something very, very wrong, and I destroyed the machine completely -- the circuit board for the hub is now a dead short (!) and the motherboard has let out the magic smoke that makes it work.
Oooooooooooops! (...or, as Big Clive on YouTube would say -- "Well, that's not good!")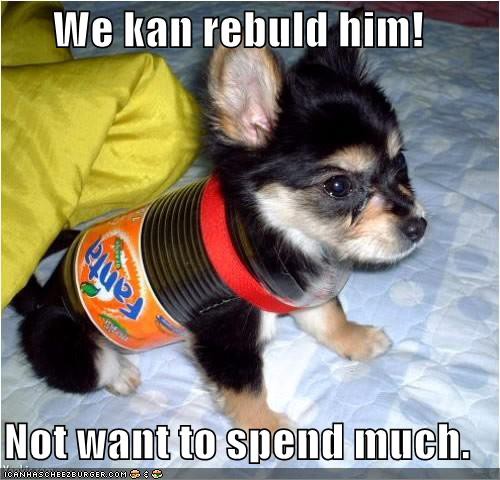 ...or, well, something like that. It occurred to me, very rapidly, that the original could be significantly improved on in certain ways, both aesthetic and functional. So I began to plan -- and, eventually, I began to buy and to build. This project page, and in particular, the logs within, do the work of documenting my journey (as all worthy projects really are more of a journey than an event) to bring about a "Harder, Better, Faster, Stronger" Homebrew Steampunk Laptop.
I will not be listing parts or code to replicate this work exactly, specifically because I do not believe that it should be replicated exactly. Build your own Homebrew Steampunk Laptop if you want -- don't if you don't -- but "for the love o' Pete" (thanks, Shrek), if you're going to do it, do it your way. This may not be a Burger King franchise in here, but that's no excuse -- steampunk is about individuality every bit as much as it is about brass cogwork and angry pressurized water-vapor, and if you don't respect that, then you just turn it into something for every factory in China, and that's not cool.