Toviah added a notch to see if it would improve deflection for the XT200 Skidplate.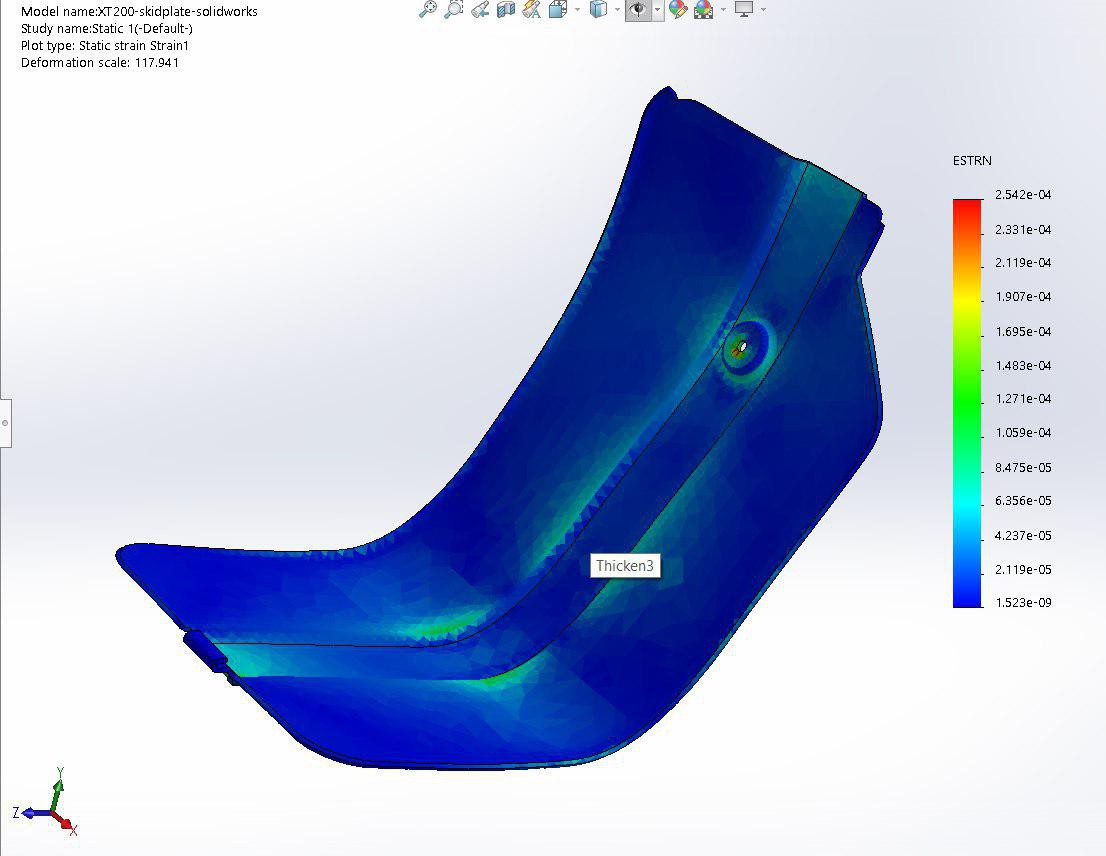 Based off our simulation we are trying for 25 percent increase in rigidity over the initial prototype.
And with two ridges: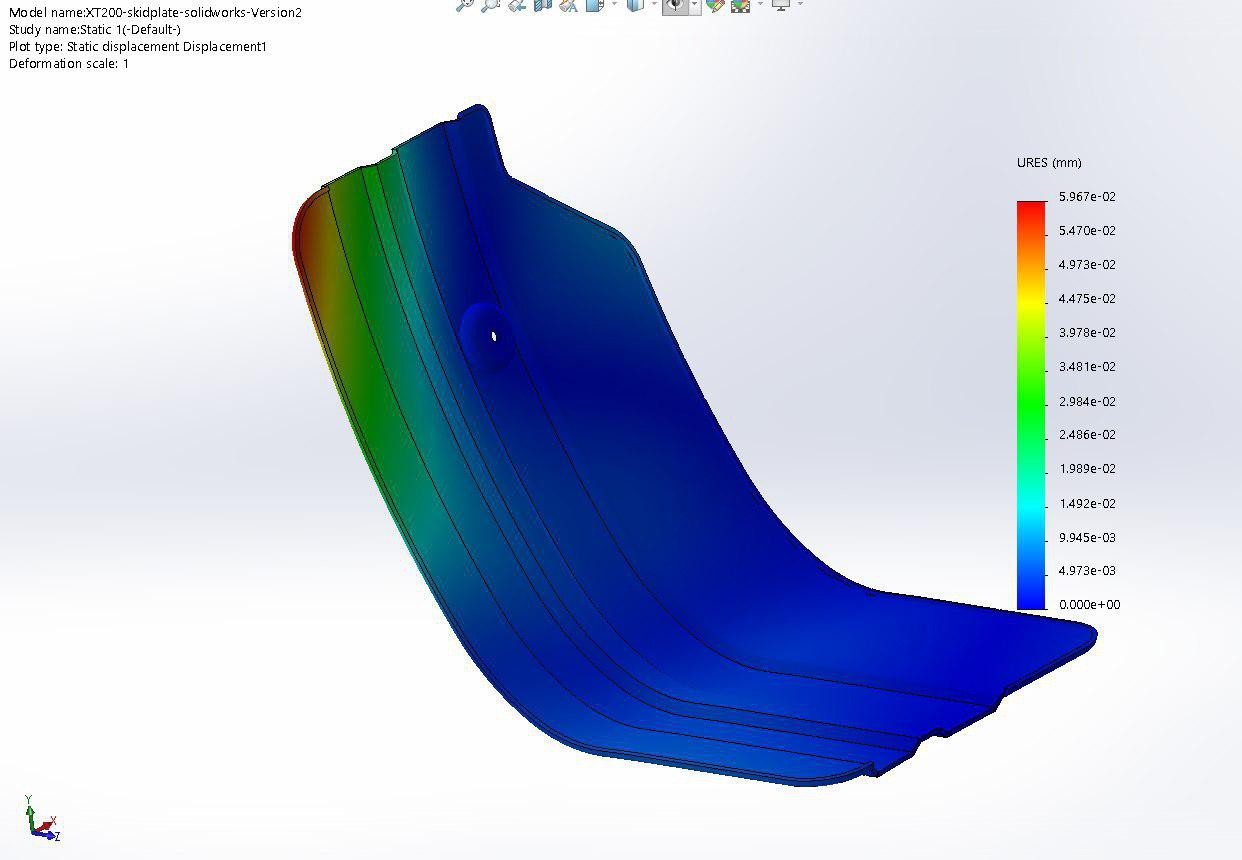 If you look at the scales we are seeing a significant increase in stiffness, something like a 21% increase over the current prototype.
There are animation files too which will be added as available.