Five layers of carbon, five of Kevlar.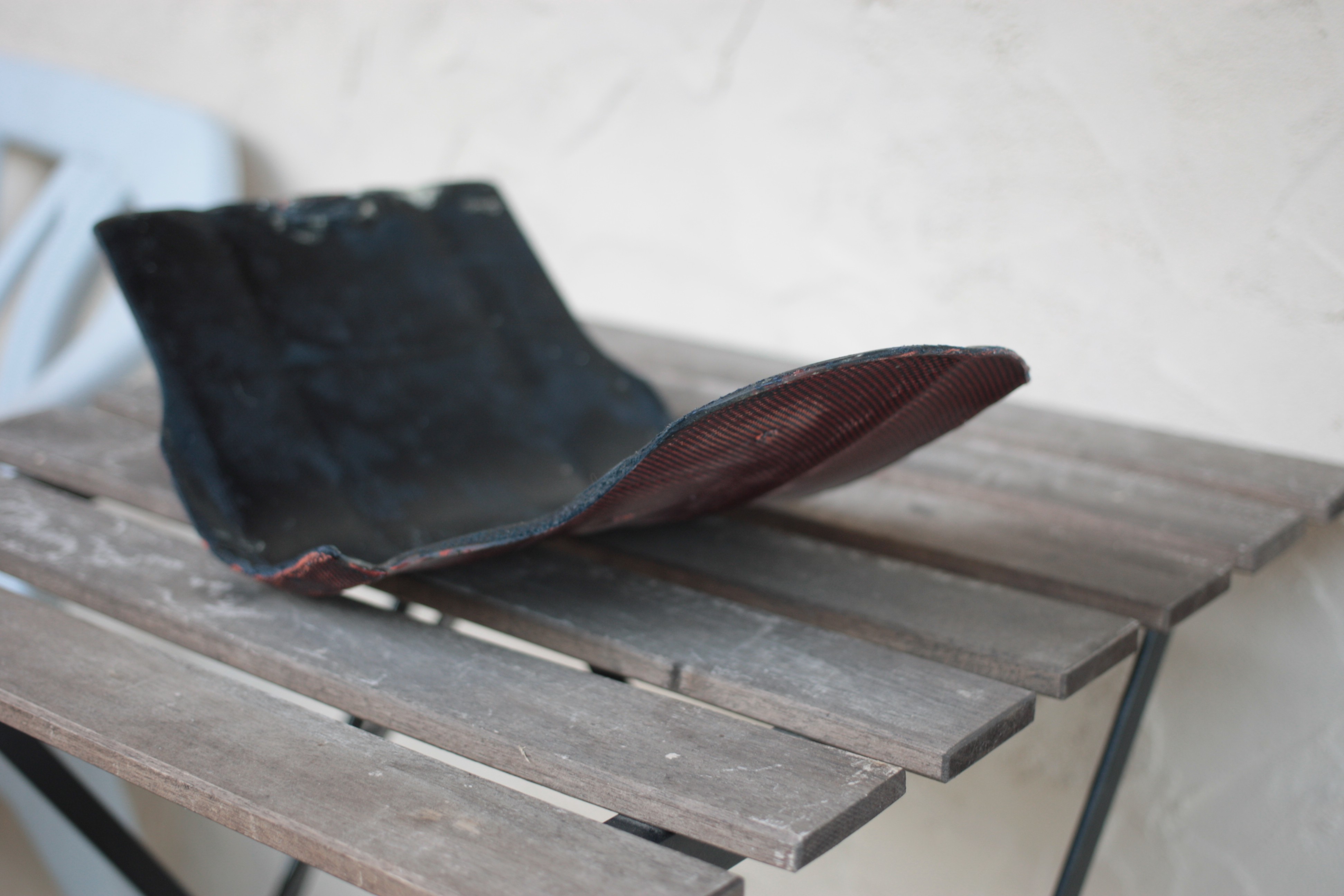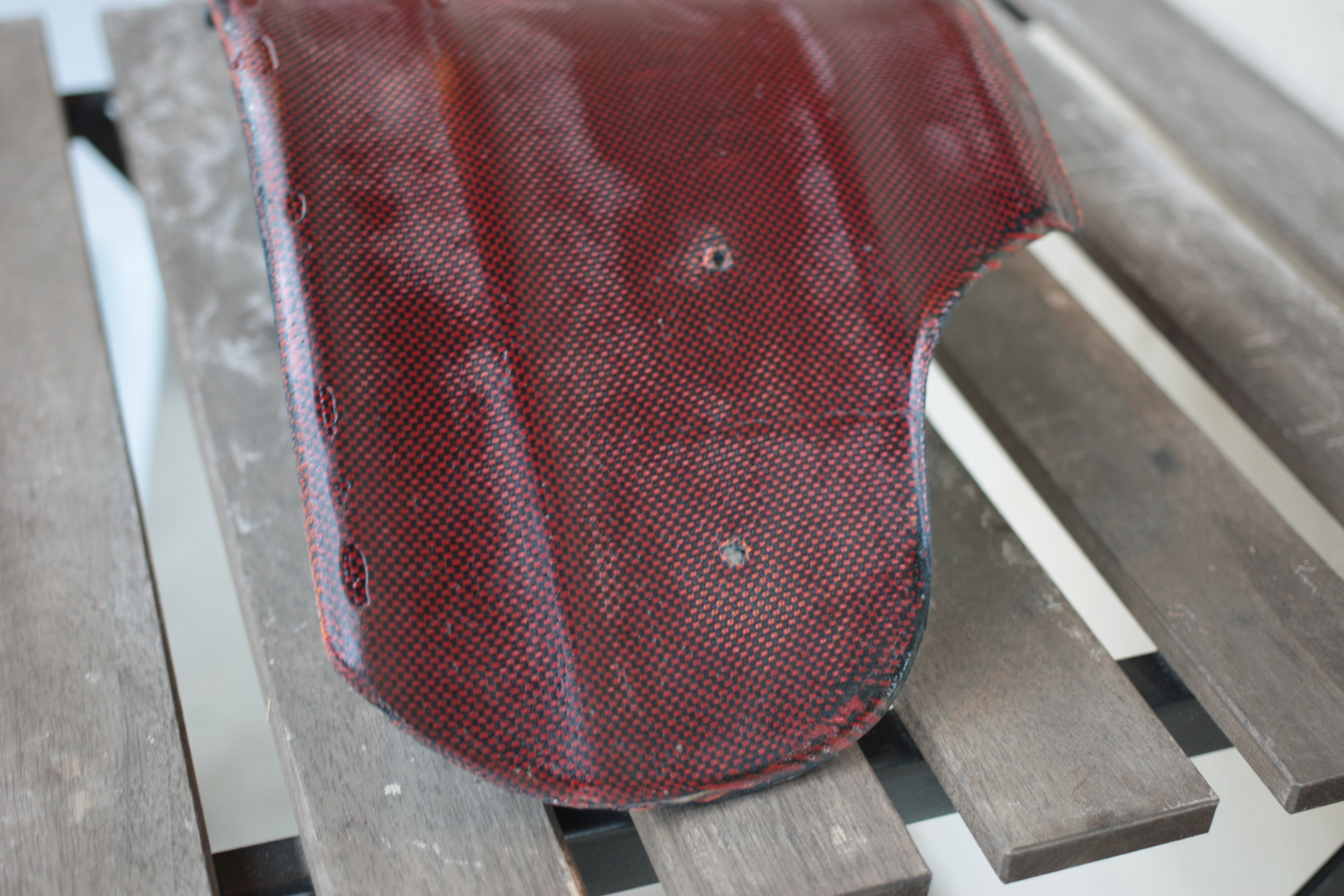 Not every section is cosmetically perfect but this is a fully functional part.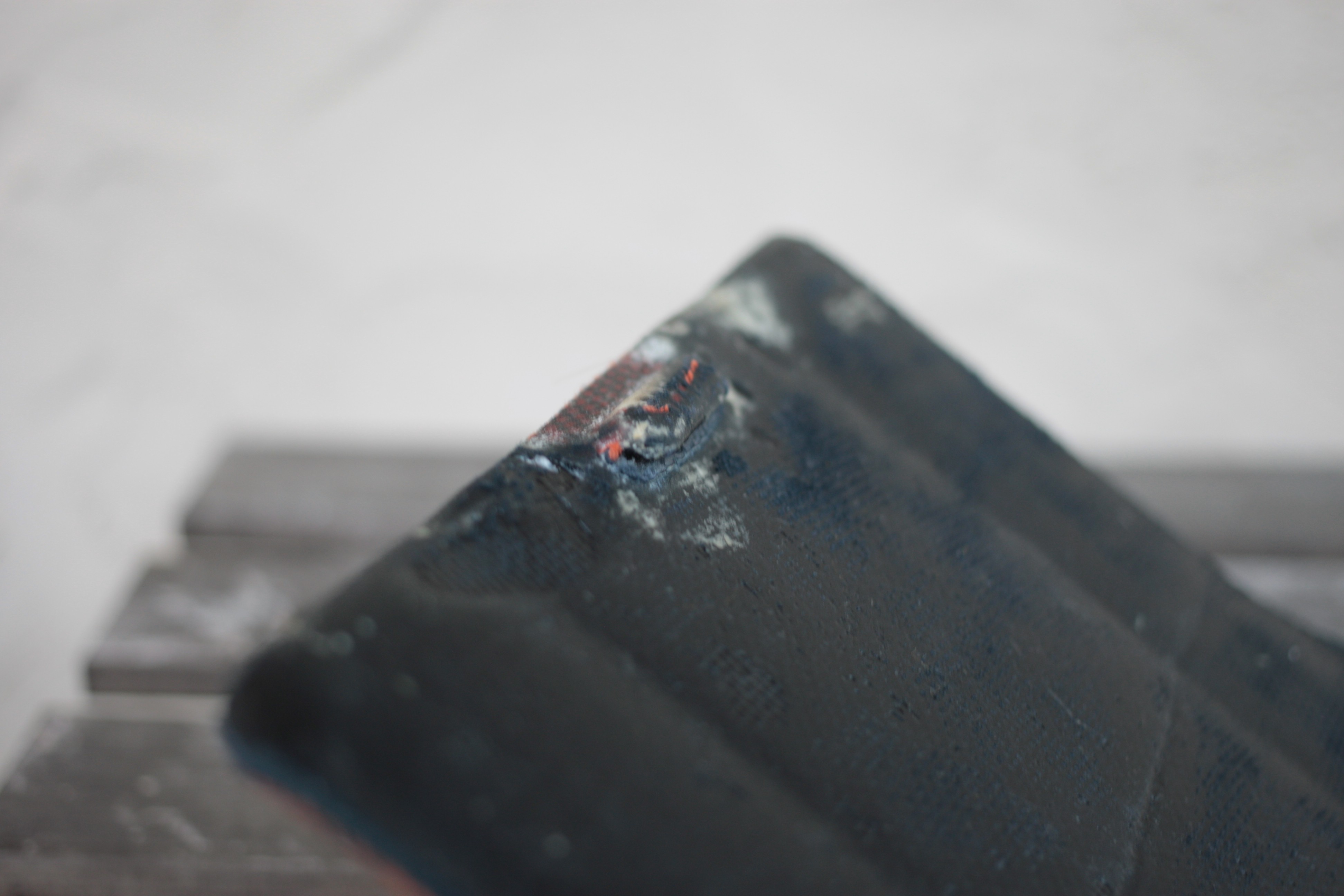 There are two mounting holes; the second down would require a drill and tap of the frame but would further reinforce the system.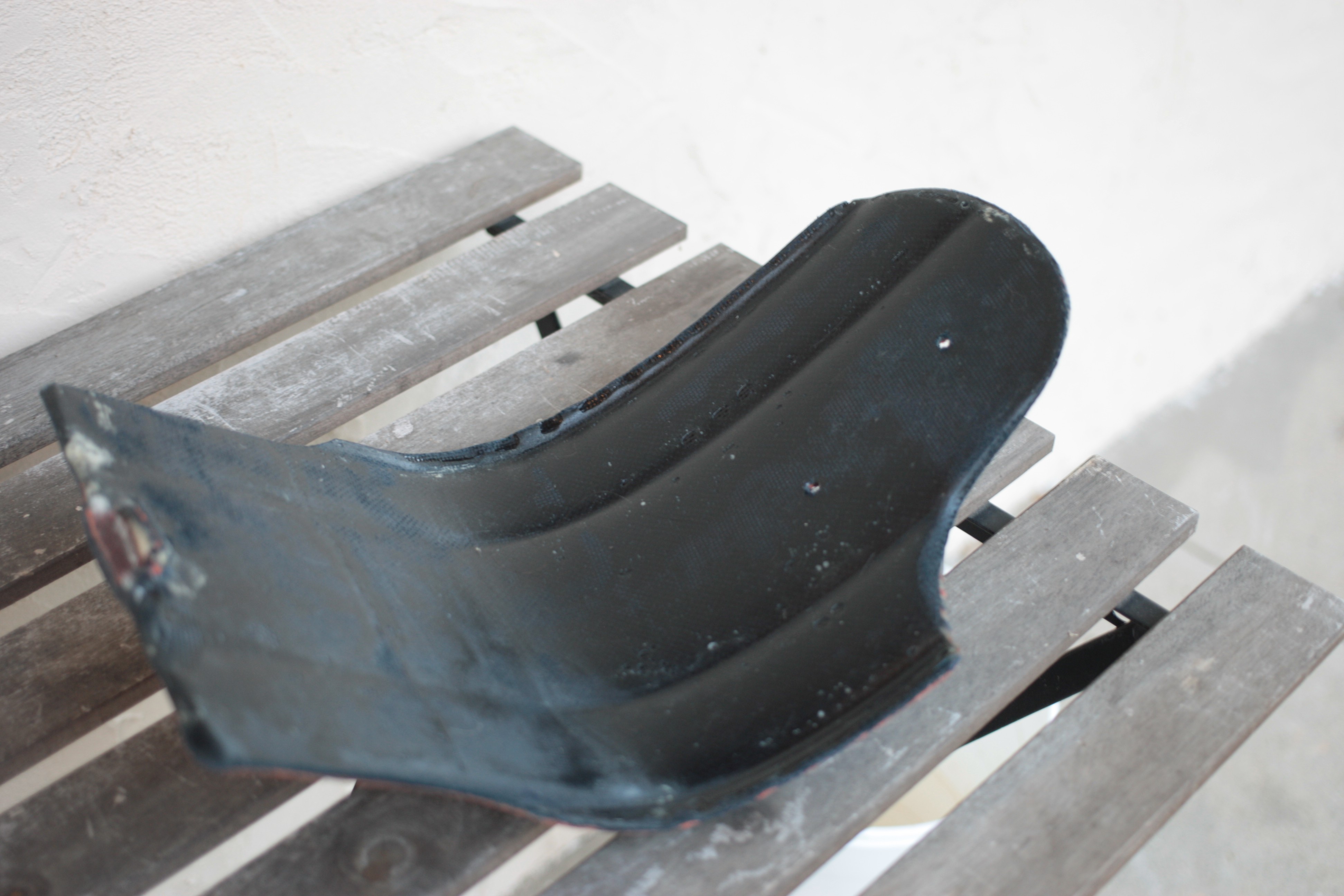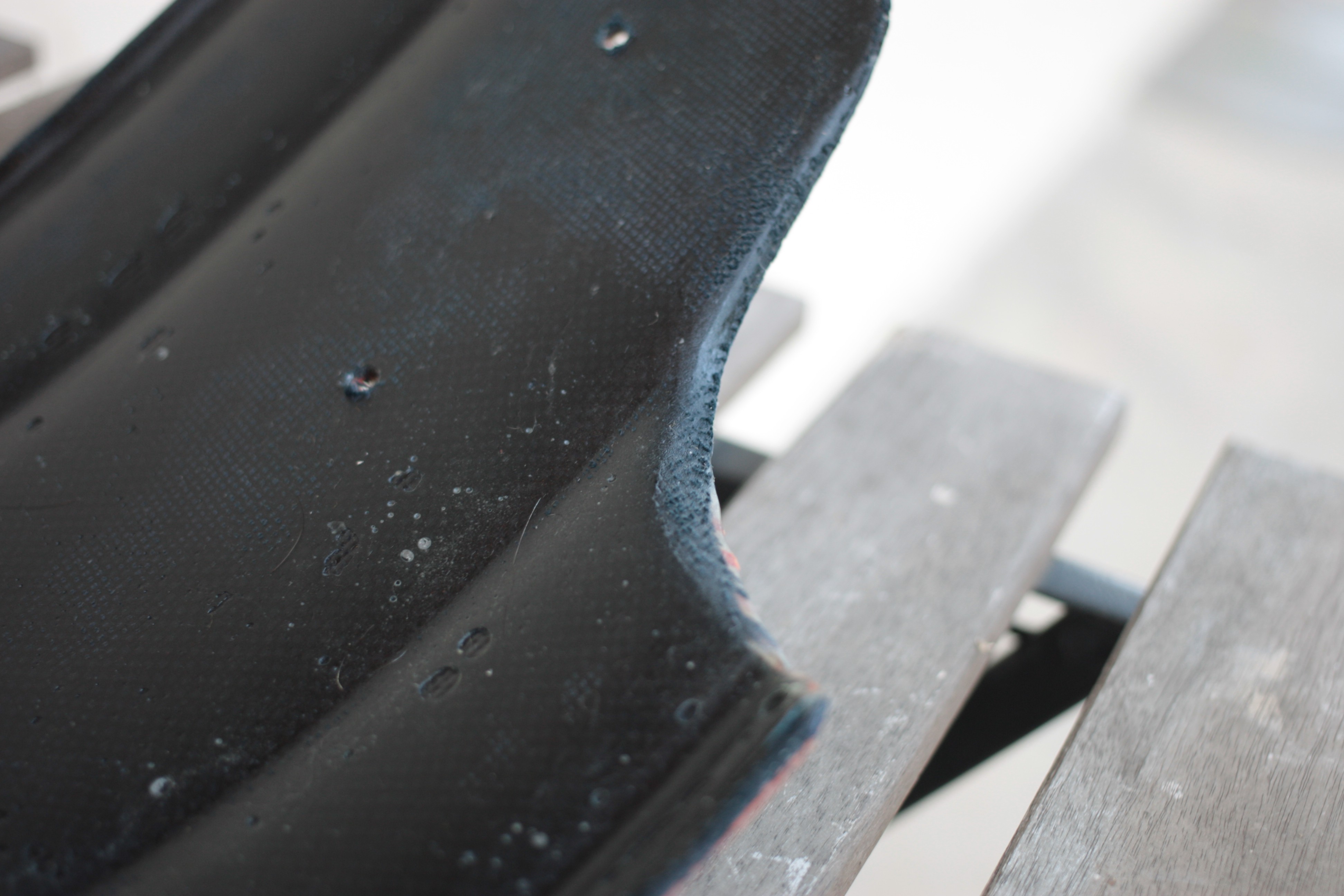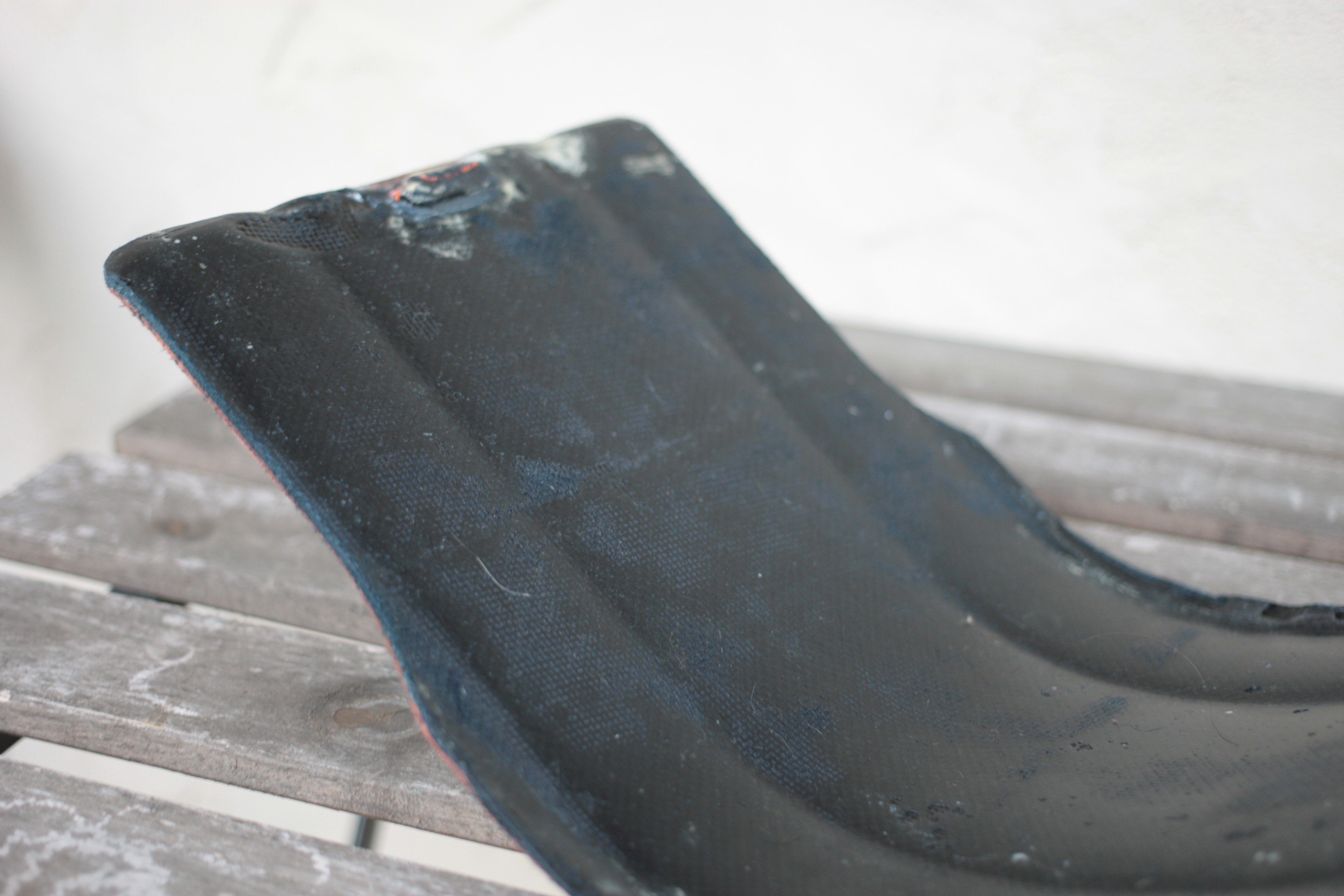 The Kevlar looks a bit like leather.