State of the Art Novel InFlow Tech - Featured Project Development:
·2-Imploturbocompressor, One Compression Step:
*Wordpress Blog State of the Art Novel InFlow Gearturbine Imploturbocompressor: 
http://stateoftheartnovelinflowtech.blogspot.mx/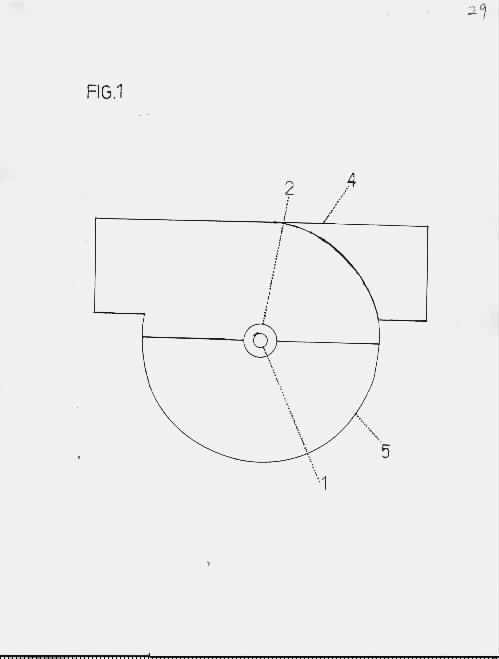 ·2-IMPLOTURBOCOMPRESSOR; Implo-Ducted, One Moving Part System Excellence Design - The InFlow Interaction comes from Macro-Flow and goes to Micro-Flow by Implossion - Only One Compression Step; Inflow, Compression and outflow at one simple circular dynamic motion Concept.

*2-IMPLOTURBOCOMPRESSOR BEHANCE Images Gallery Portafolio:
https://www.behance.net/gallery/21691891/Imploturbocompressor
*·"Excellence in Design" because is only one moving part. Only one unique compression step. Inflow and out flow at the same one system, This invention by its nature a logic and simple conception in the dynamics flow mechanics area. The invention is a wing made of one piece in a rotating motion, contained in a pair cavity system connected by implocavity, and interacting dynamically with a flow, that passes internally "Imploded" through its simple mechanism. This flow can be gas (air) or liquid (water). And have two different applications, in two different form-function; this one can be received (using the dynamic flow passage, as a receiver). Or it can be generated (with a power plant, generating a propulsion).
An example cut be, as a Bike needs a chain to work from motor to wheel. And for the Imploturbocompressor application, cut be as; in a circumstance at the engine, as an A-activate flow, and with a a tube flow conduit going to the wheel as a B-receiving-flow the work use.
To see a Imploturbocompressor animation, is posible on a simple way, just to check the Hurricane Satellite view, and is the same implo inflow way nature.
And when the flow that is received and that is intended to be used at best, must no necessarily by a exhausting or rejection gas, but must be a dynamic passing gas or liquid flow with the only intention to count it or to measure it. This could be possible at the passing and interacting period when it passes inside its simple mechanism. This can be in any point of the work flow trajectory.
In case the flow that is received is a water falling by gravity, the Imploturbocompressor can profit an be obtained by generating? electricity such as obtained by the pelton well, like I say before. The "Imploturbocompressor", is a good option to pump water, or a gas flow, and all kinds of pipes lines dynamic moves. 
Or only receive the air-liquid flow, in order to measure its passage with a counter placed on the bar, because when this flow passes through the simple mechanism of a rotating wing made of only one piece it interacts within the implocavities system. And this flow can be air wind, with the difference of can have an horizontal work position, and that particle technical circumstances make an easy way for urban building work new use application, and have wind flow from all the sides 180 grades view. The aforementioned information about this invention refers to technical applications, such as a dynamic flow receiver. (whether being gas or liquid).
With the appropriate power plant and the appropriate dimensioning and number of RPM this invention is also feasible to generate an atmospheric air propulsion and the auto-propulsion of an aircraft. Being an effective and very simple system that implodes and compresses the atmospheric air permits the creation of a new concept of propulsion for aircrafts, due to its simple mechanism and innovative nature. At the place of the aircraft were the system appears and the manner how the propulsion direction can be oriented with a vectorial flow (no lobster tail) with I call "yo-yo system" (middle cut (at the shell) to move, one side loose), guided and balanced is feasible to create a new concept of TOVL-vertical take-off landing, Because...
Read more »