I made this as an accessory as many times I want a spray paint a one off stencil or want to cut out some designs in sticky backed vinyl. It can cut other thin material and cardstock up to 90lb.
It was a tricky little attachment to make as the knife blade must always stay in the direction it is cutting and on sharp corners the z axis must lift the blade, rotate the blade then lower again. It was an interesting set of problems to solve.
Here is the attachment mounted to the machine: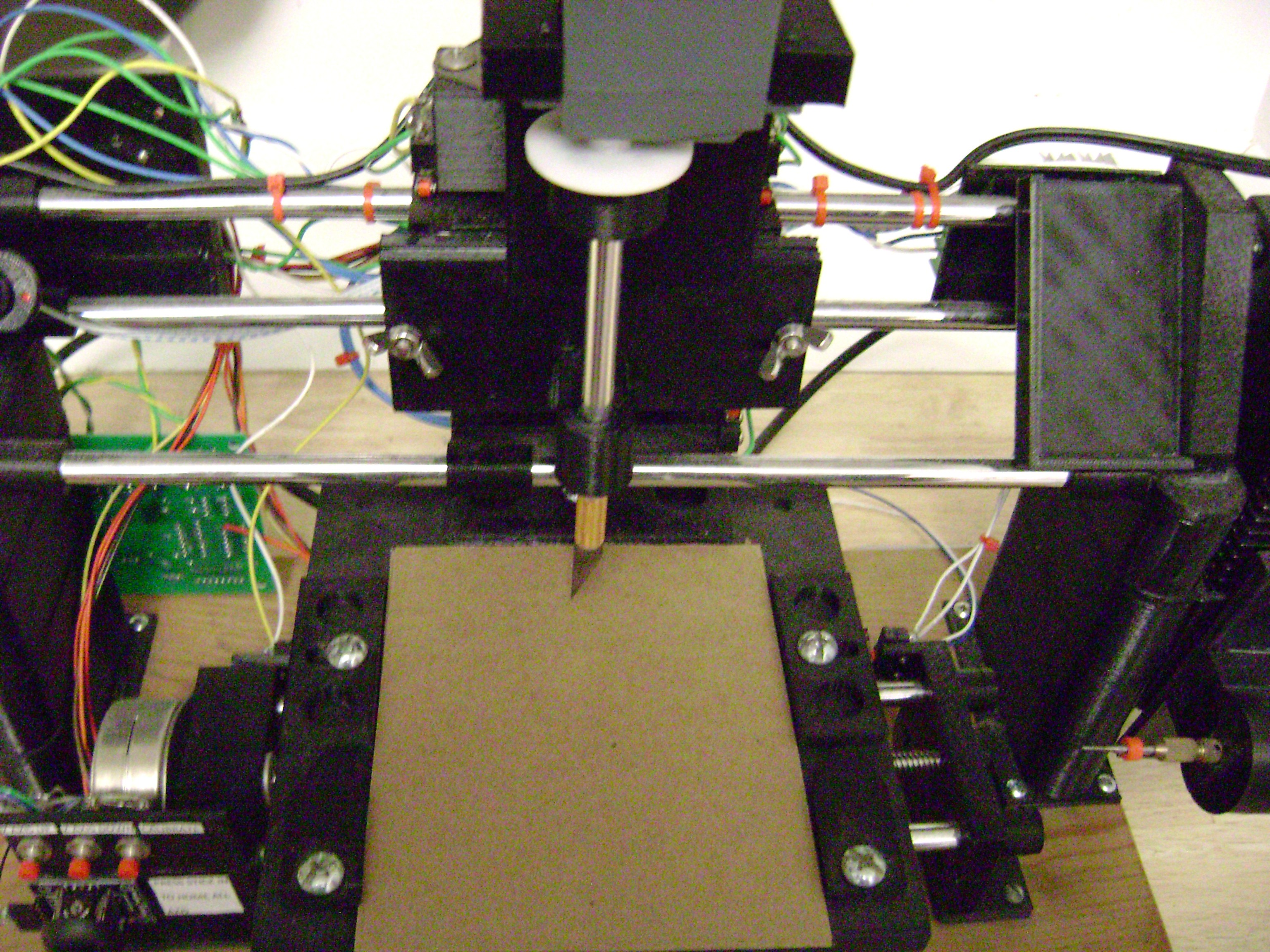 Note the servo which rotates the knife shaft. I fashioned the mount for use with an exacto penknife as they are widely available as well are the blades.
Here is another view of the mounted assembly: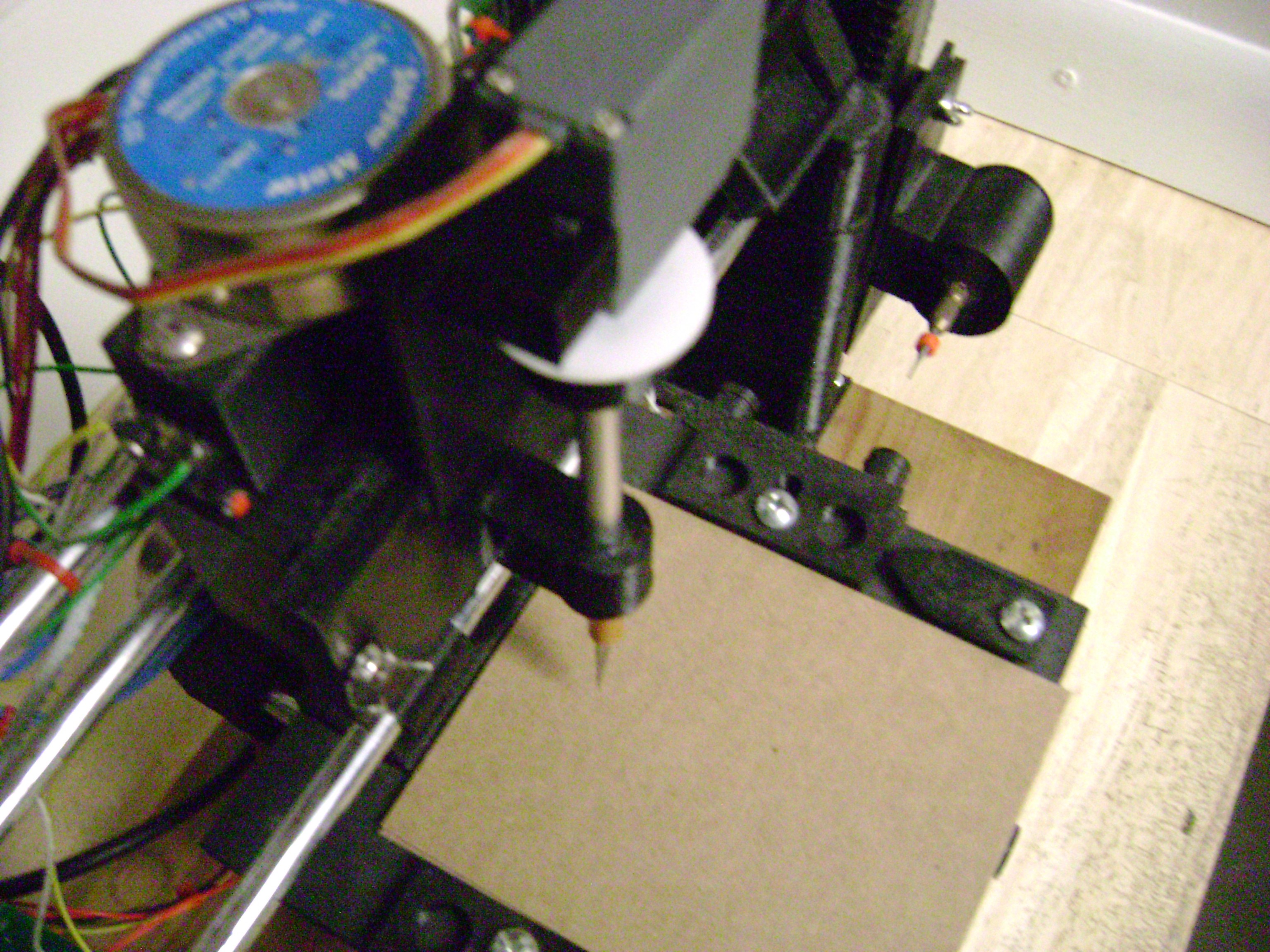 I normally put a heavy pasteboard under the material to be cut. This allows an easy setup when mounting the knife and getting the blade pressure correct so it cuts perfect every time. The blade lasts a long time too!