The prototype uses axis made from 3 D printed parts and off the shelf components. I used the pancake type steppers on these but have designed mounts for other footprints. The printed parts are designed to self align, are fast printing and very rigid and stable. Here are the major parts for each axis: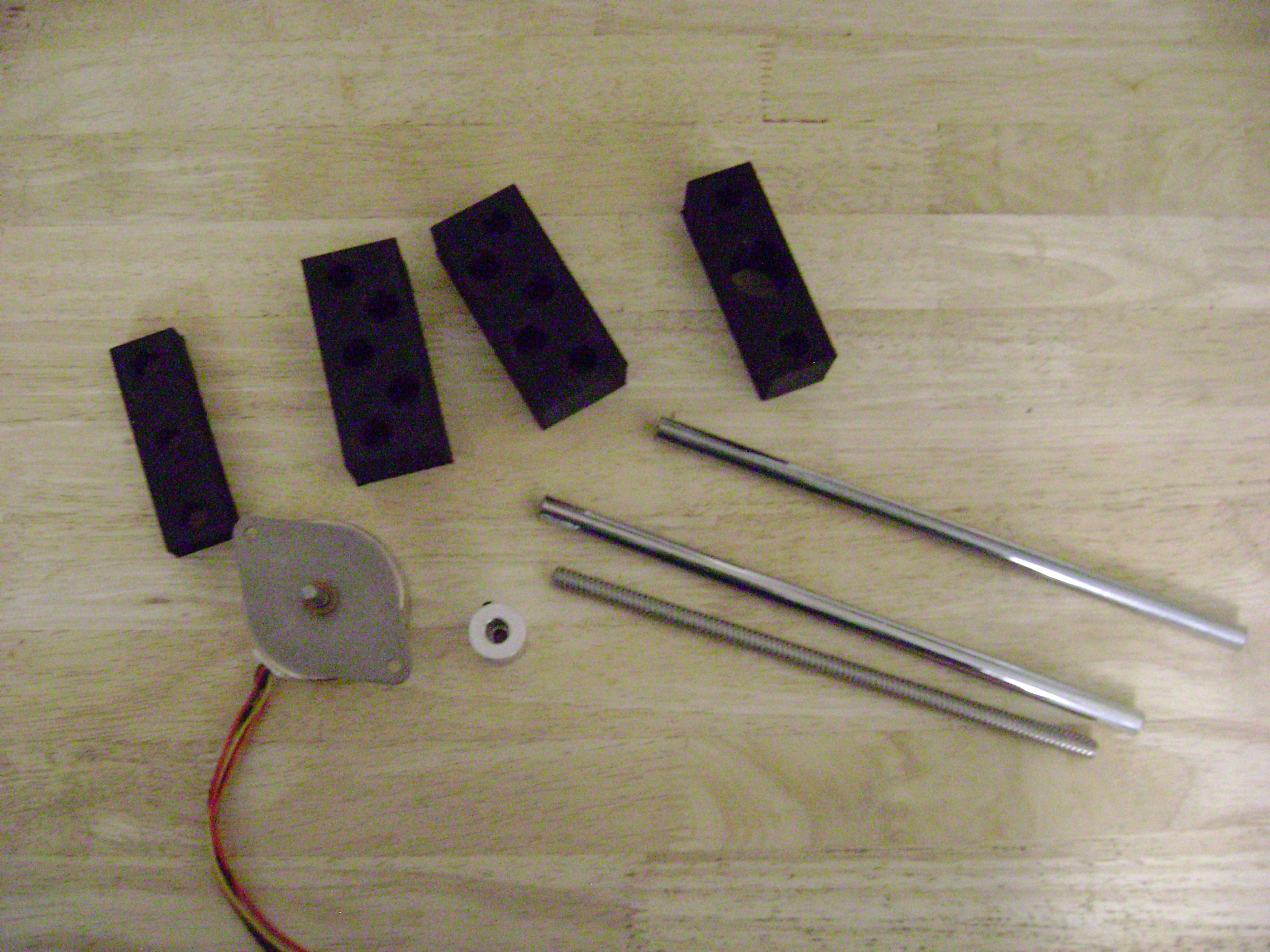 After many designs the axis have never been easier to make. Here are things slipped together and ready for final assembly.
Not sure yet what the final design will be yet. This years contest leans heavily toward mass manufacture.