Turn on the wayback machine to 2013. I had discovered a way to build 3 D metal objects using a method I called chipfuzing. The process was fairly simple:Use electrostatics to draw metal chips onto a metal platform and run a high current electrode set over them(like a tig torch ) and therefore fuse the chips together to form the object via CNC control.
 The "chips" were in fact bandsaw shavings from my saw, the power sources were a flyback transformer form an old TV set and the welding current came from a low voltage (well not that low actually)high current transformer(later an actual welding transformer). The "tig" (I used tig electrodes) head was mounted to a Z axis, the welding containment box was mounted on a X axis and the Y axis was a rotary table with a metal top and a drag finger to maintain good ground to the box. Here is a picture of the inside of the box:
you can see the ground strap, table and a hole in the top to allow the welding head to get inside. This was all crude as hell as you can imagine but after countless hours screwing around with it actually did produce parts.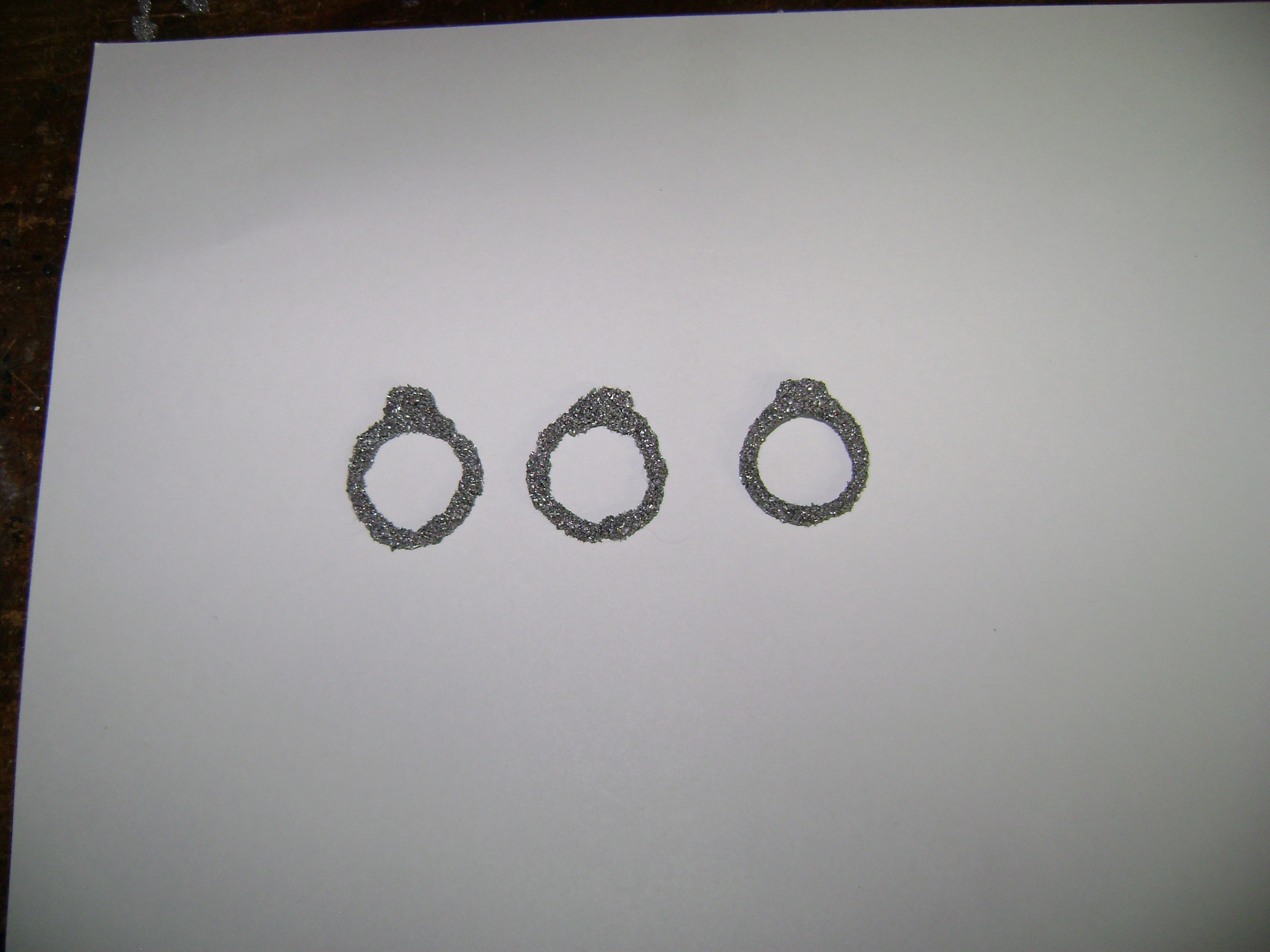 These are some examples of rings the machine produced. Yes...rings as in jewelry type rings. The one on the far right was noticeably better as I made adjustments and tinkered. The others ere results of feed and speed errors,chip feed problems and countless other nightmares I encountered. The thing is the process did work.
Here are some later parts I made as things progressed: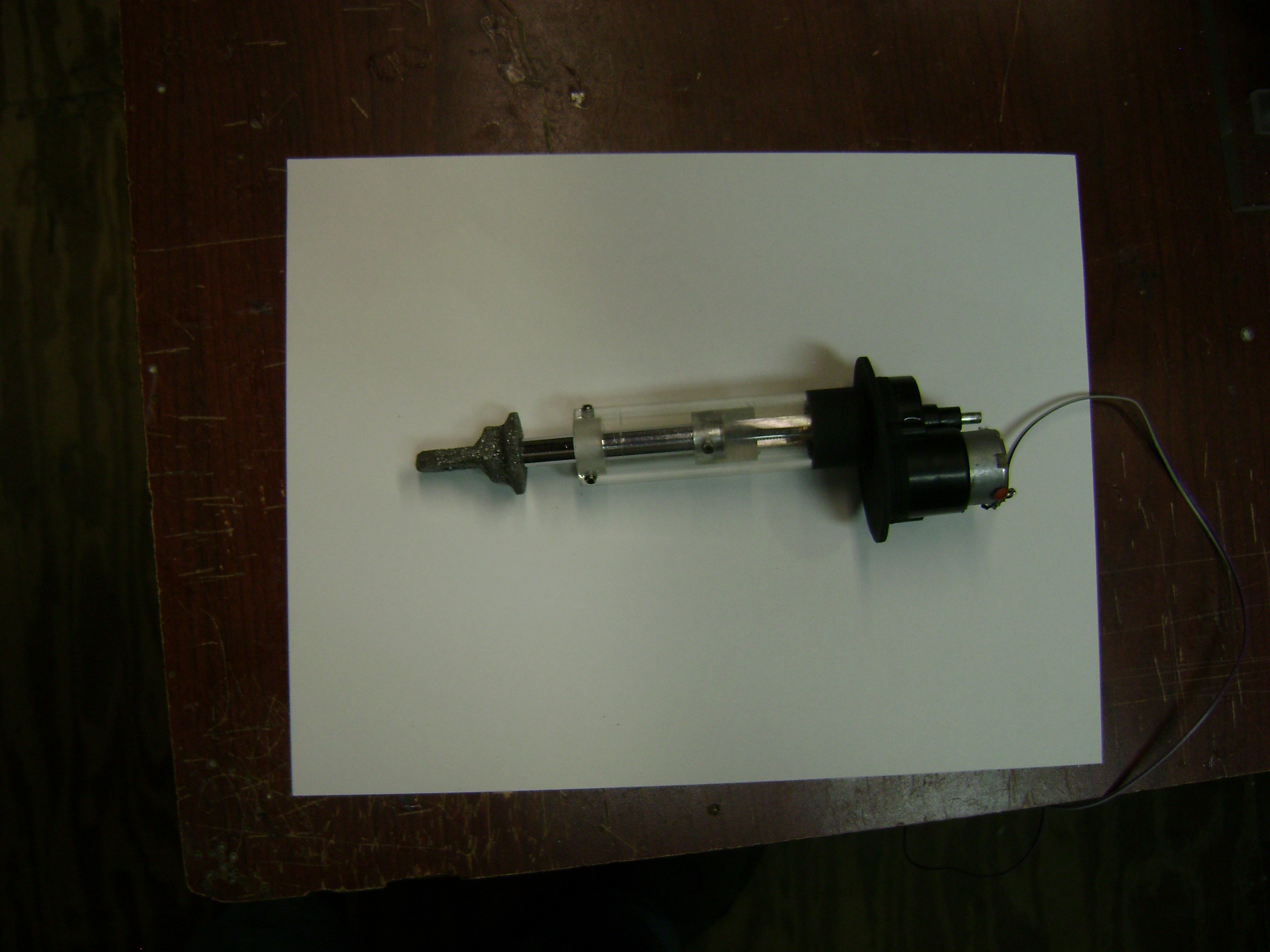 Things got better sorta....This is a rod end I made for my home made actuators.
Here is another look: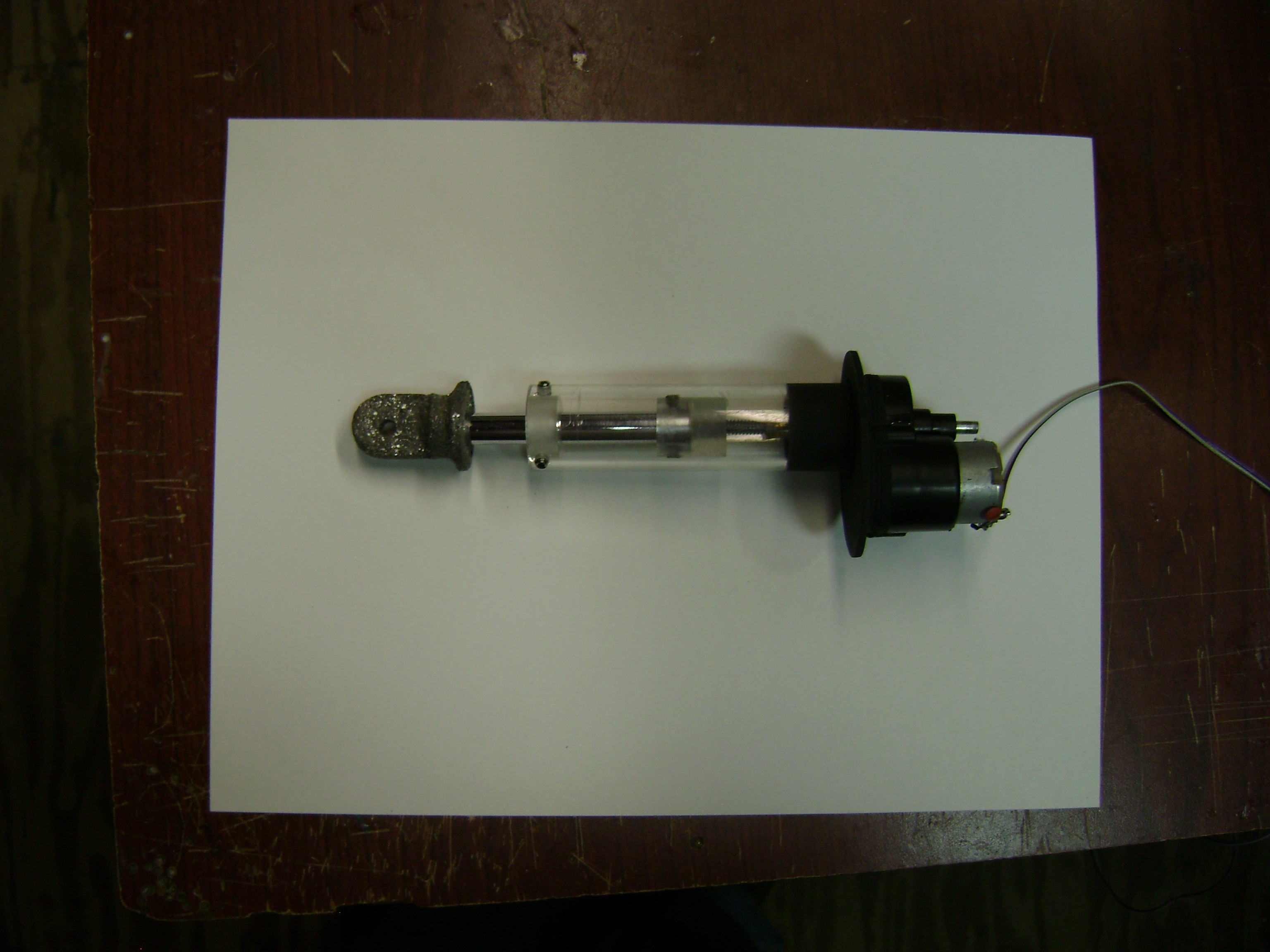 a bit more refined. but still not good enough really.The parts were solid and durable enough but really had some rough edges and deformations.
Here is a video that shows the machine in operation making a ring.
One thing this thing did do well-it made parts pretty damn fast. Here is the 2nd version making a part:
Ok now that the history has been rehashed I am moving on.
I got so frustrated with trying to perfect this thing I just scrapped it all-not before making a second version of course, but generally I just gave up. What I realized long after were solutions to problems I was having with the system and after some changes(major changes) I got a lot of the former problems resolves and made the thing much more buildable and much more reliable with a nicer object output.
 I want to resurrect this oddity and perhaps make it a real thing again. Depending on finances,my current health issues etc. I am prepared to make it what it should have been years ago.