The drawing of the project was made in Sketchup. First I started with the basic construction: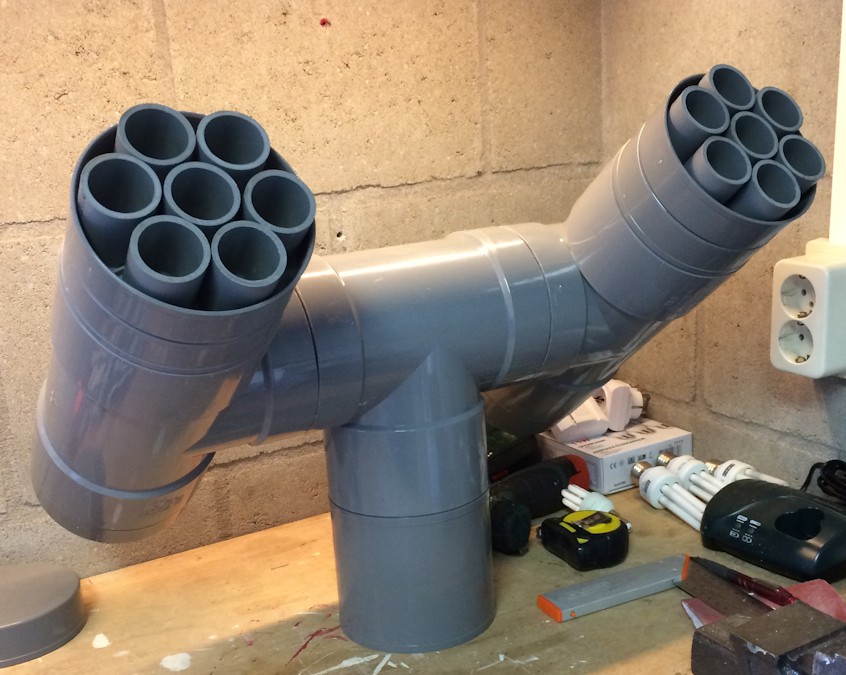 The rotating parts will be guided by sanded pipes: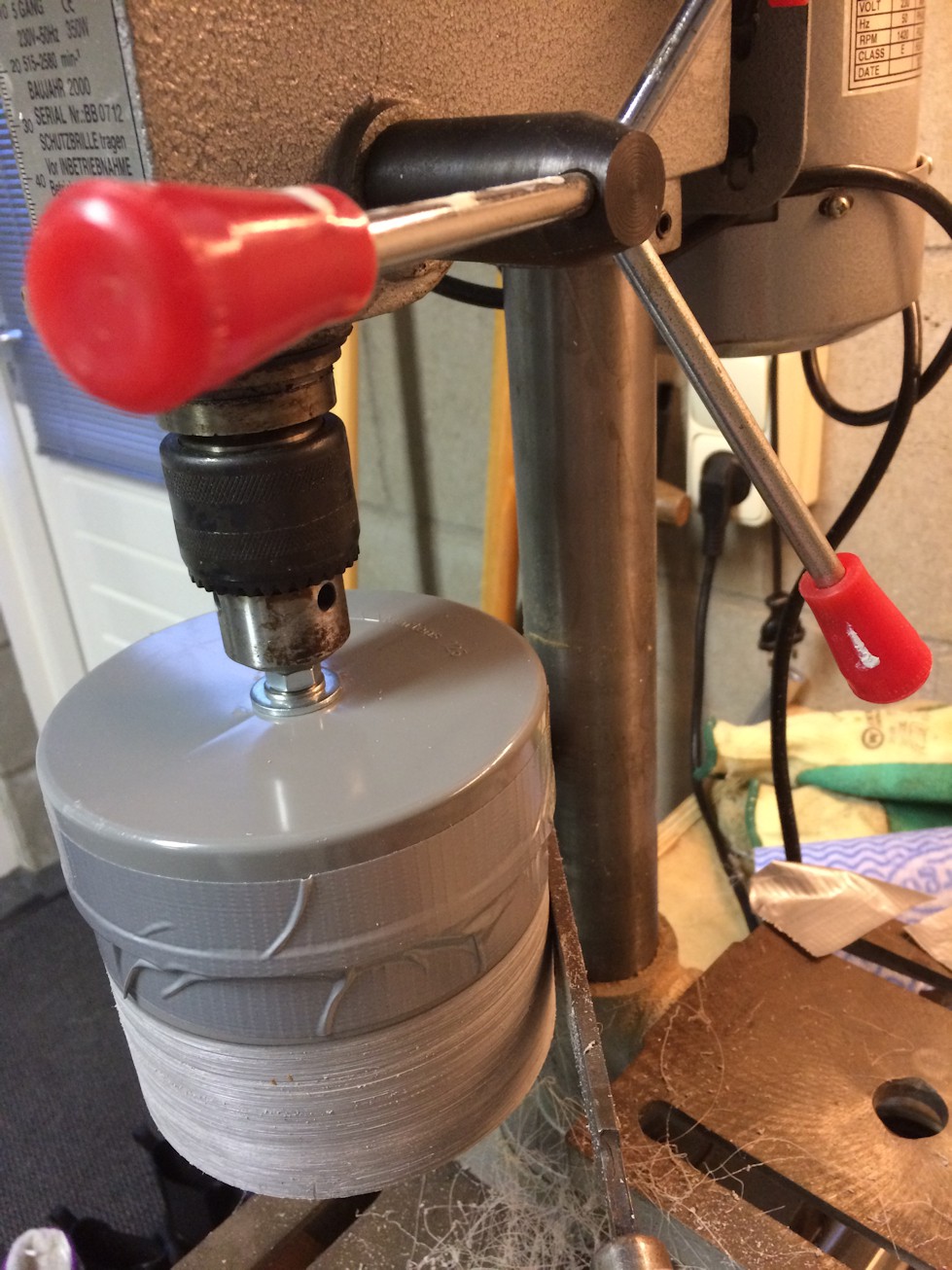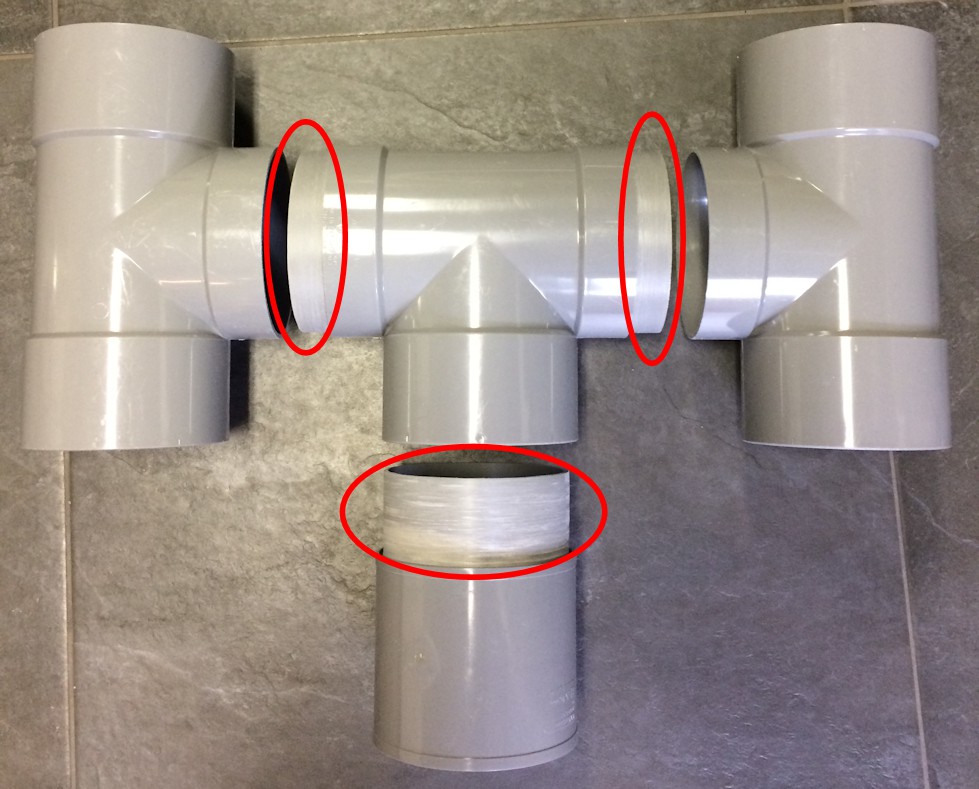 The water gun is able to pan and tilt, to do this there will be two NEMA17 steppers mounted inside. To rotate the gun, several bearings, axes, belts and so on are needed. These parts are mounted and held into position with some laser cutted plastics.
The first image is made out of 5mm thick pastic, the second is made out of 1mm plastic. the used bearings have 7mm thickness, so these are placed in the 5mm material, with two 1mm spacers at both sides.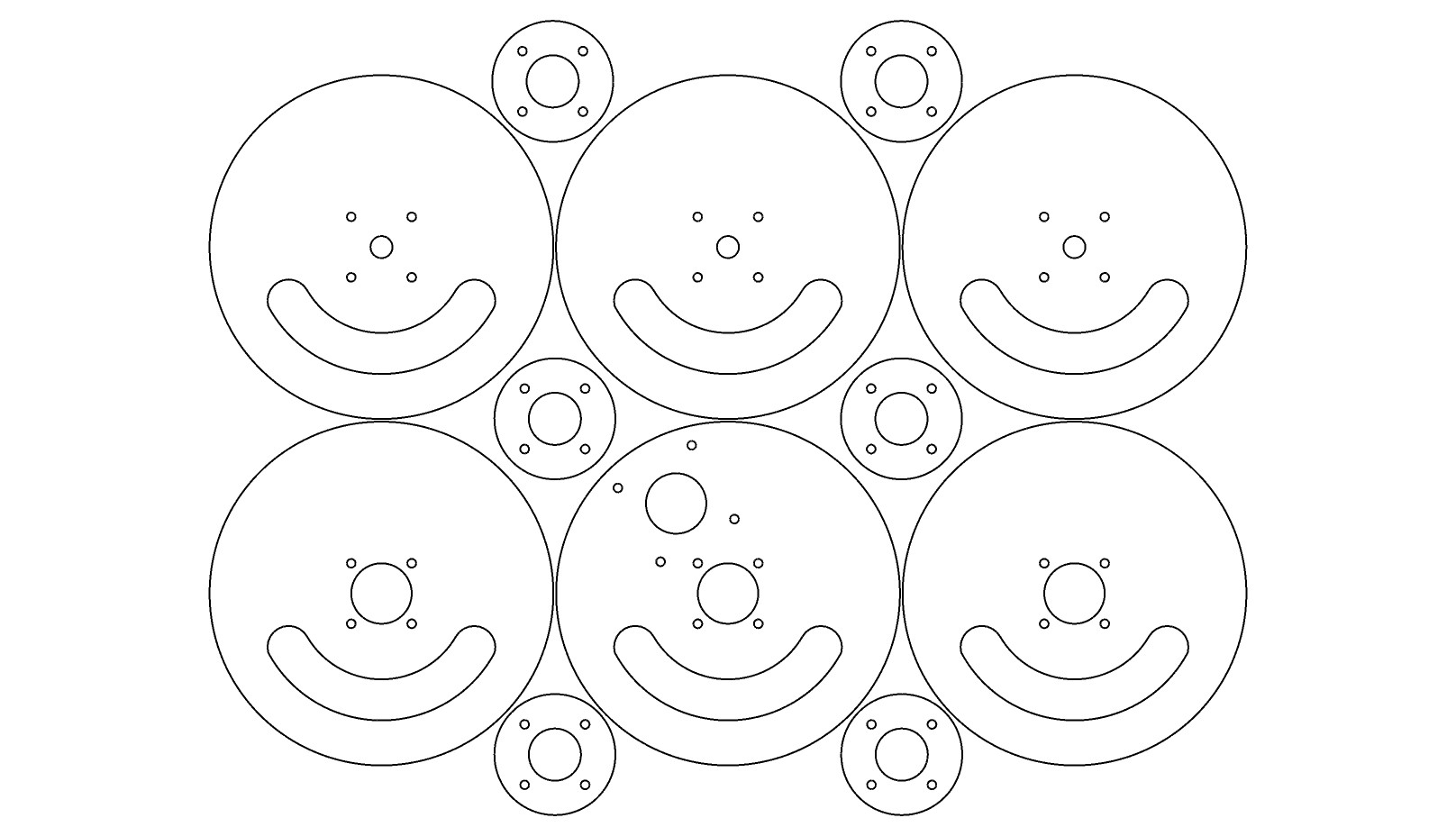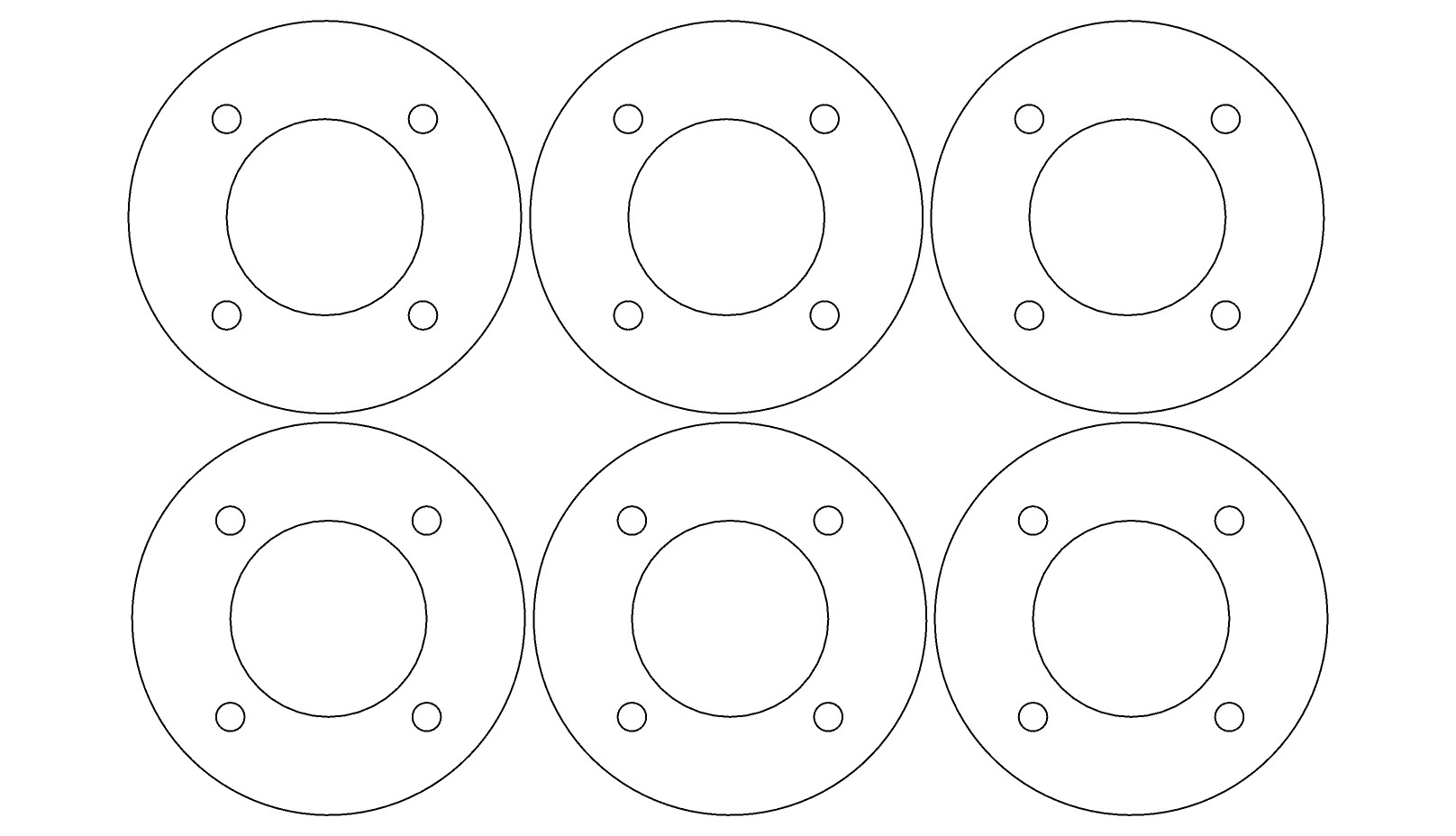 The final result:

The big slots are meant for cables and water supply.
All glued parts drying: