ESPboy is science, technology, engineering, and mathematics [STEM] learning platform which encourage and enhance creativity, imagination, and ingenuity through project-based learning and reverse engineering.
It's a fantastic experience to assemble the ESPboy together with your child. It's better to play with the gadget made by dad and play the dads games than stick on the soulless smartphone. Later your child could make own games and show them in school or university. You can not only make and play games, you can make any fully functional gadget in a minute with additional modules, play with it, understand the way of work, modify it and create the new one!
It's not about gaming!
It's about fun engineering education and creativity :)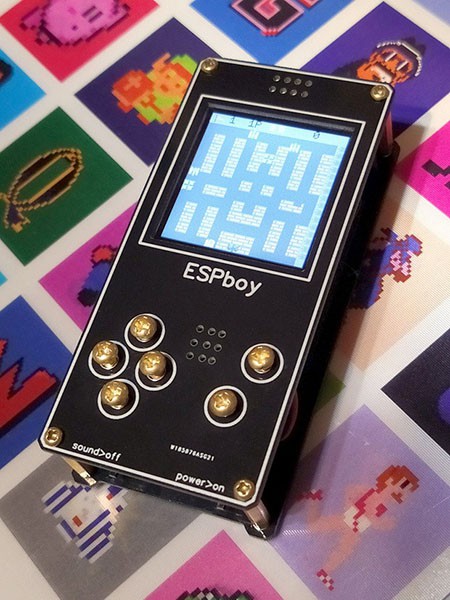 ESPboy utilizes a powerful ESP8266 microcontroller with built-in WiFi, Arduino IDE compatible with tons of libs and professional firmware and SDKs

Simple schematic (for detailed schematic, ESPboy+casing PCBs and Gerber files please check project page at www.easyeda.com)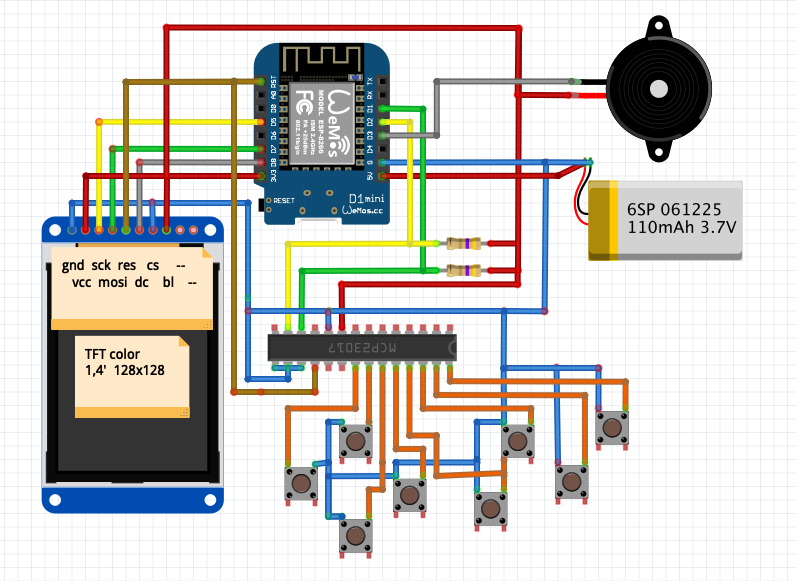 Connecting the original modules to the ESPboy's header and updating software through WiFi, you'll get fully functional gadget in a minute (LORA messenger, weather station, GSM phone, FM radio, MP3 player and more)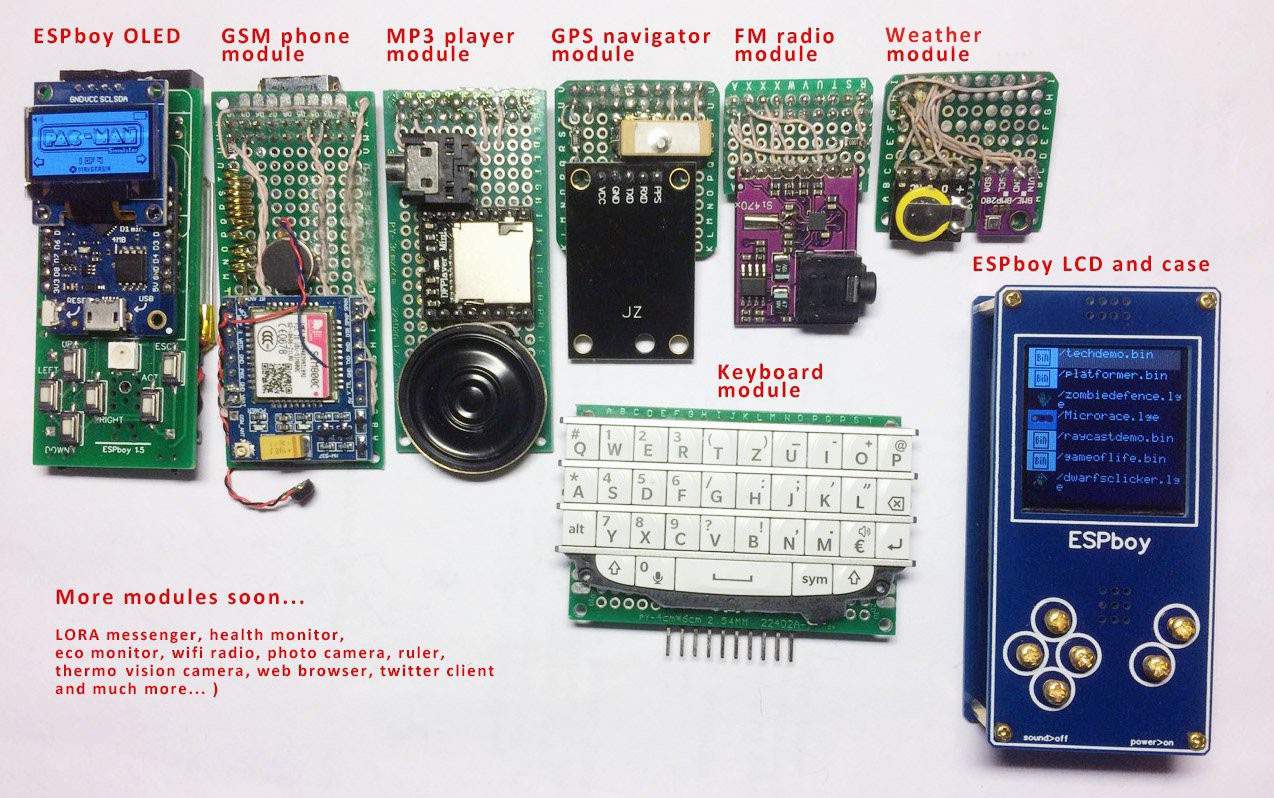 Create games with "Little game engine", "ESPiCo game engine" or any other framework

Play retro Chip8/Superchip games
Play retro ZX Spectrum 48k games
Listen the portable FMradio, MP3s or WiFi radio with ESPboy modules

Listen the retro chip synth music with DAC module
Write programs or chat in messengers using keyboard module
ESPboy has WiFi onboard to:
Specification:
Development ecosystem:
Read more »