A new option was added to the microinstructions, to enable powerful instructions of the form:
MOV 6(R4),R2
(R4 points to a struct. The contents of the 6th field of the struct is copied to R2.) A previous log was updated to show this new microinstructions.
The CPU schematic is now thought to be complete, the new version is in the files section now. The pcb design is also complete:

And here is a picture of the traces (Clicking on a picture will give more details) :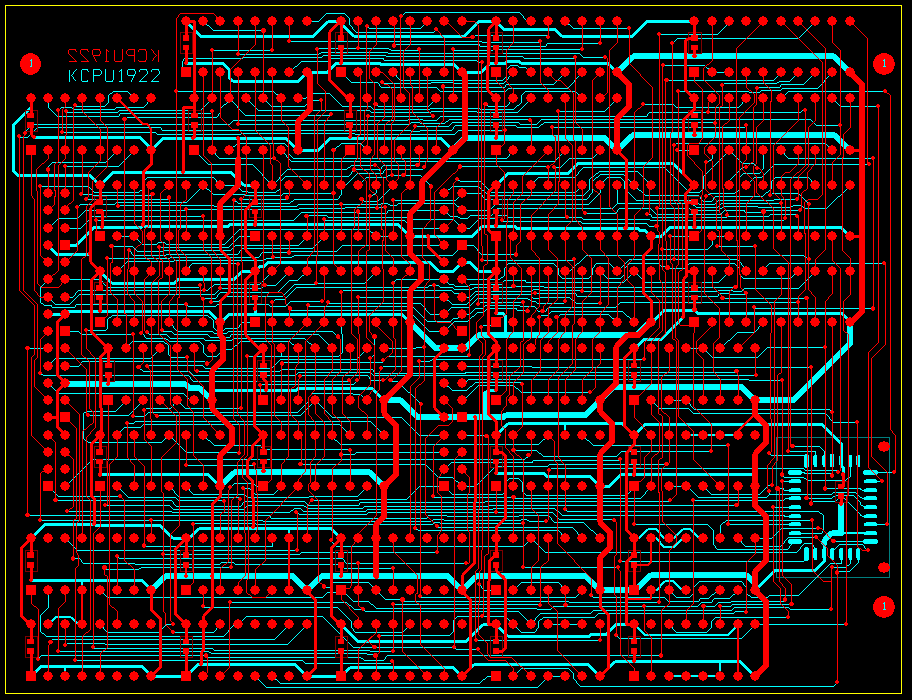 Dimensions of the pcb are 5.2 x 4 inch. 
The work will now continue with designing a first version of the main board.