Arlin is giving a new life to his 88's Honda CRX
It may be not a DeLorean or a TIE fighter, but it sure will be a memorable craft.
So this is how a new EV conversion begins:
With a donor car!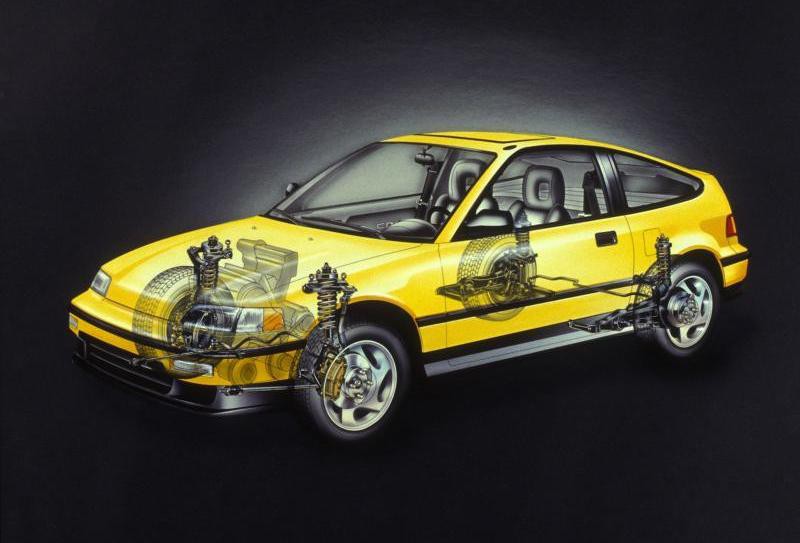 The plan is to install an electric drivetrain on the front wheels and another one on the rear wheels, if all goes right it will become our monster flagship, the perfect marketing recipe to spread our work around the globe.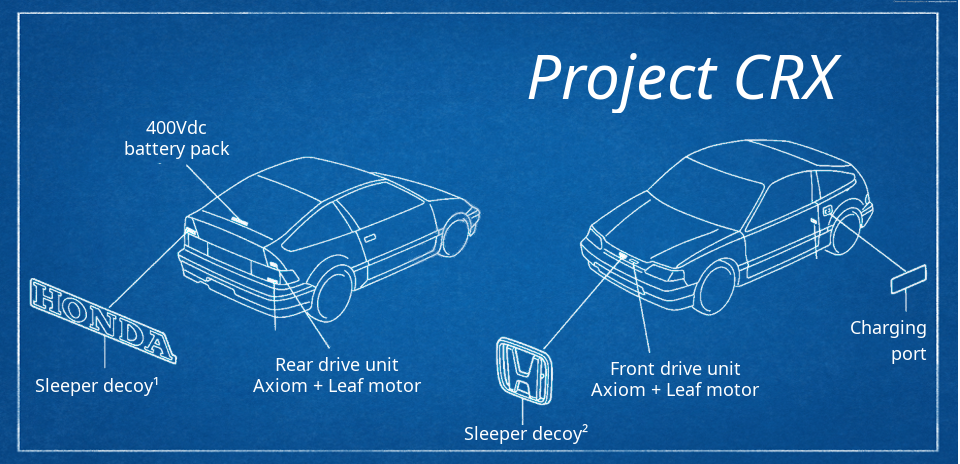 (images from the owner's manual).
The used car was a good deal and the motors are really cheap as they came from damaged cars, the real challenge is to afford some good batteries capable of delivering this kind of power.
Conversion work started last week, on Arlin's own car.
There have been prior Episodes to the CRX saga that you are missing, you can find them digging in endless-sphere forums ;-)
Arlin was recently interviewed to let people know where he is at, and here are a couple of lines from the interview:

Why did you choose a Honda CRX for your conversion project?
 A few reasons.
It's light weight
Low coefficient of drag
Honda's are easy to work on
Cost
How long or how many hours were put into the build, from removing the first internal combustion engine (ICE) component to driving with battery power?
 The mechanical conversion portion for the FWD was about 80 hours of work.  But the development and tuning of the custom 3 phase motor controller was 10s of thousands of hours of work.  People really don't understand how hard it is to develop the motor controller. It's like 2x as hard as the battery and 5x as hard as any other part on the car!
For more insights, head to the complete article:
http://electricss.com/qa-converted-honda-crx/

This is his second CRX build, his original record CRX is currently decommissioned, but if in the future you run into a 80's honda charging electrons, chances are you're looking at an all-out earth-shattering monster.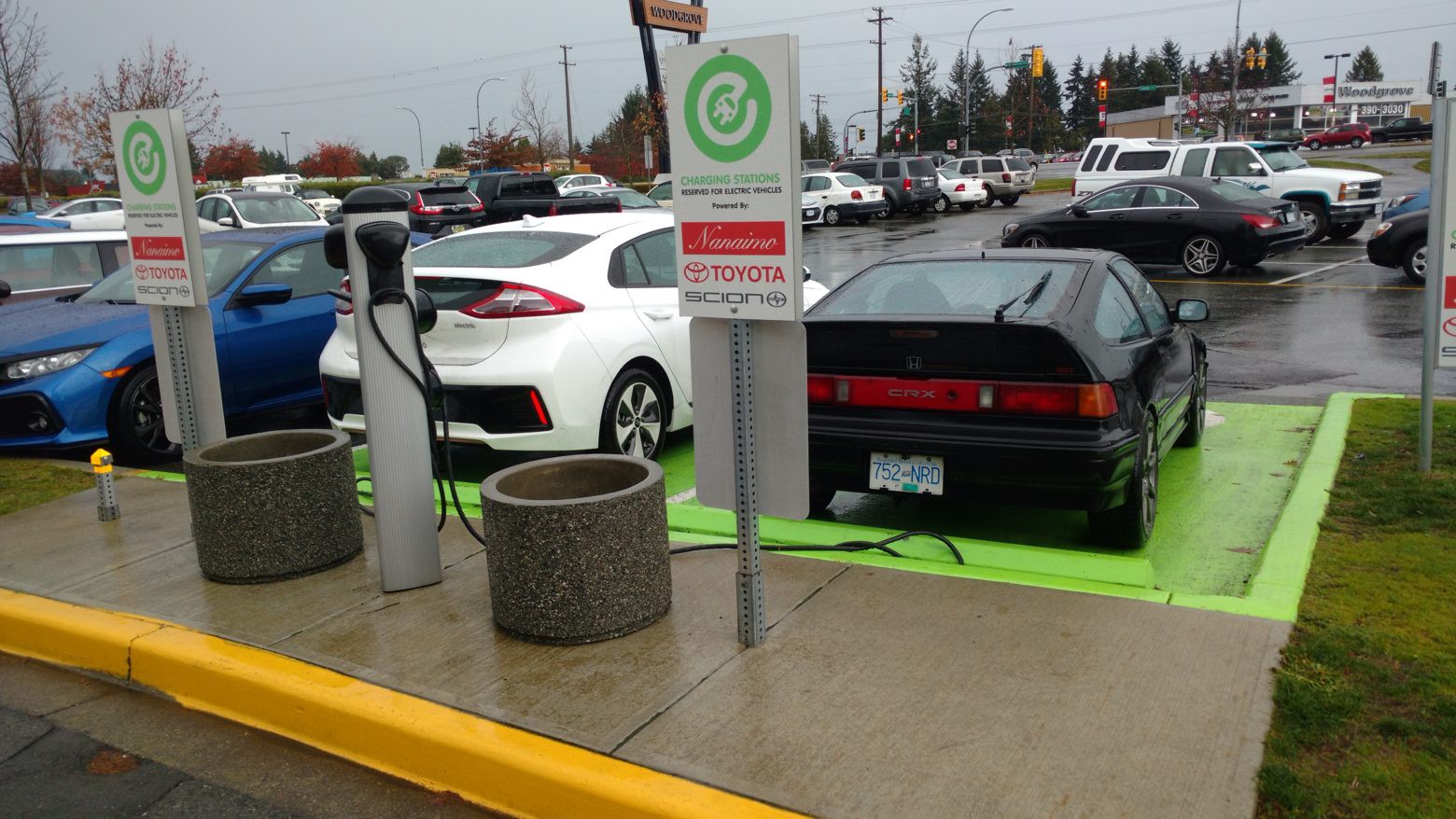 That old CRX wasn't running a VESC-based controller but a Lebowski-based one and it pulled more than 300hp out of that drivetrain using mostly donated or handcrafted parts. Everything learned form that car is being applied to our Axiom motor drive:
If you like what we do, any kind of help is super useful to get the car done. Parts, used motors, batteries, IGBTs, cables, experience, everything helps as this is really pushing the limits of a small team with a limited budget.
Busy times for our mechanic-in-chief!