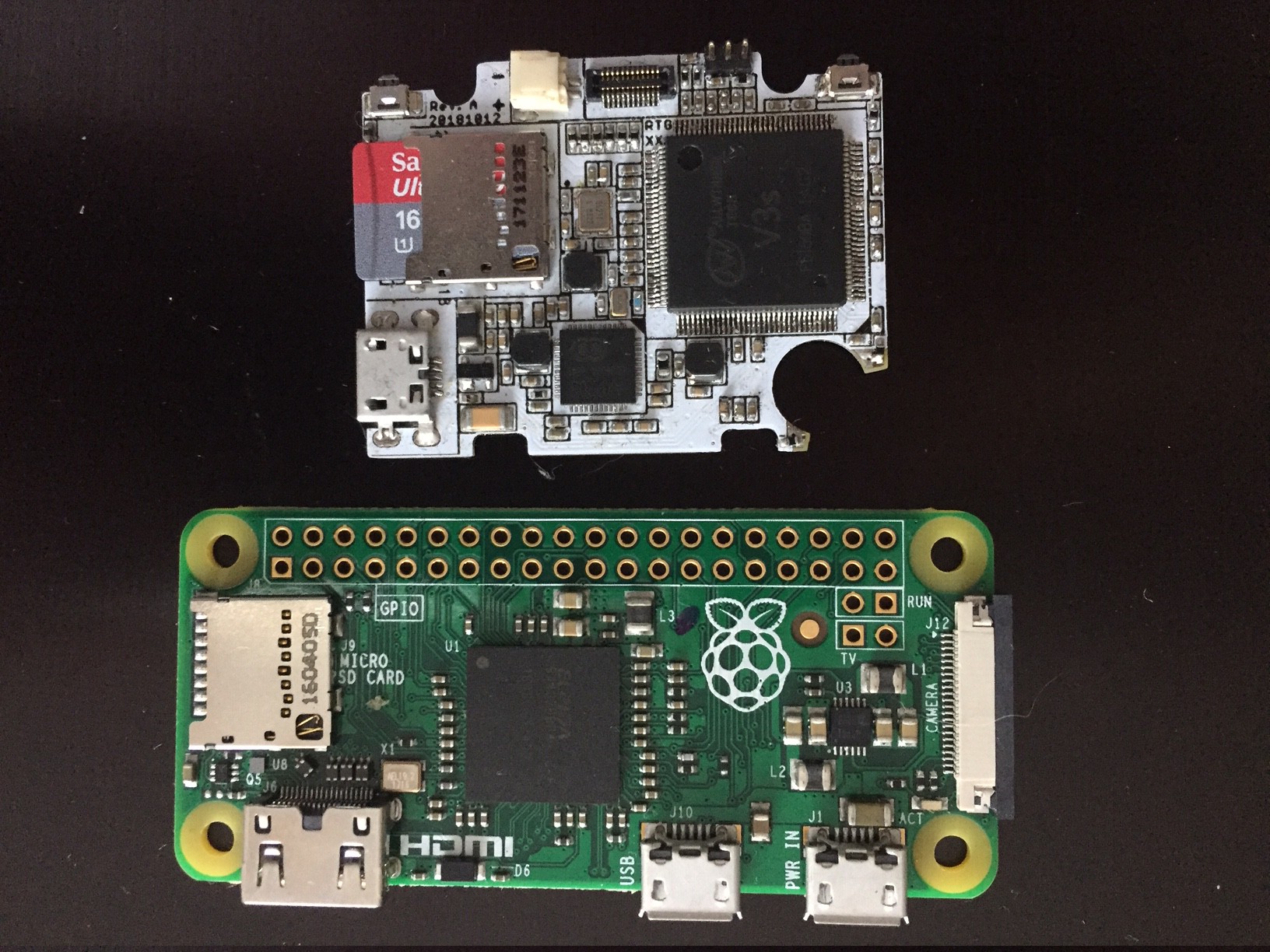 Can you spot what the 2 boards have in common?
They are both small, but this is not the only common point...
It is not the HDMI  connector (FunKey doesn't have HDMI output),
not the USB connectors (FunKey has a low-profile PCB edge mid-mount model),
not the CSi camera interface (FunKey does not have it either, although its CPU has this capability)
CPU is of course different, since the RPi Zero BCM2835 is not available for retail
DRAM integration? Yeah, but not quite: the RPi has a PoP( Package on Package) Elpida B4432BBPA-10-F 4GB DDR2 DRAM, the FunKey has an unknown SiP (System in Package) 512MB DDR2 DRAM
... Yes it is: the microSD Card connector! Both boards are equipped with a Molex ref. 104031-0811.
It is a pure coincidence, though. Our primary motivation for choosing this (rather expensive) connector was its low profile: only 1.42 mm height, whereas most common connectors are ~1.9 mm height. And overall size too: only 11.95 mm x 11.40 mm, while common ones are more in the 14.70 mm x 14.50 mm ball park.
It is just a simple manual "PUSH/PULL" type (i.e. no bi-stable "PUSH/PUSH" mechanism that would take more space), but we don't care, as in the FunKey, the micro SD card is not meant to be removed anyway.