Two more Bobble-Bots in development!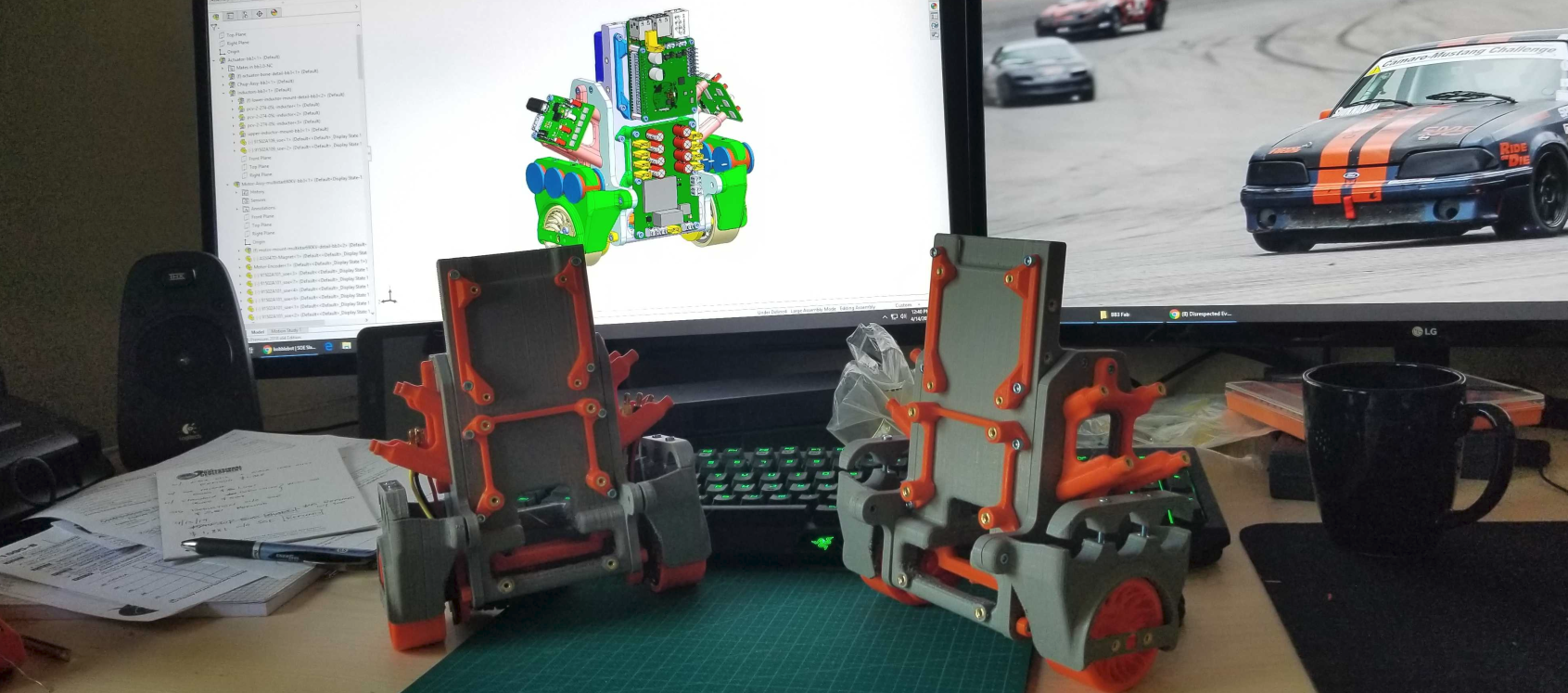 These handsome guys are now ready for their electronics and software load! Changes on the CAD side were mainly geared towards improving the assembly process. Significant improvements were also made to the motor assembly. On both the mechanical and electrical side, this version will represent a significant leap forward in making Bobble-Bot plug and play.
On the software and electronics front, we're expecting the turn-around time to be significantly reduced this time through. Looking forward to making use of our continuous integration/deployment tools to flash the entire software load directly onto the SD cards. For the balance controller, we'll be using the master branch of our open-source controller repository. Results from sim indicate we'll have no trouble with the balance controller. Just a few updates to the control gains were required.