For a product later, the device shouldn't cost too much. So I searched for new ePapers, because the nice 4.2" Pervasive Display ePaper costs EUR 51. And I found the GDEW027C44 2.7" ePaper, also black/red/white, for about EUR 8. Still sufficient space for short messages, images or the coffee timer application.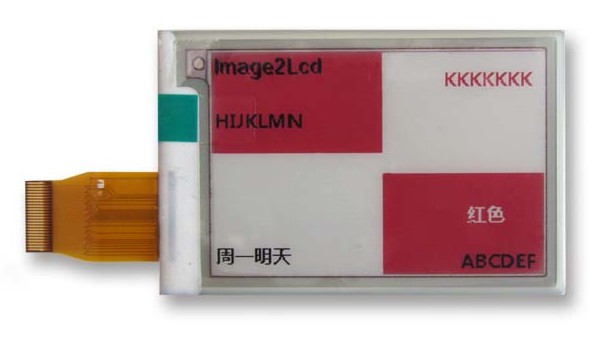 And for the solar cell I found this panel for EUR 2.89: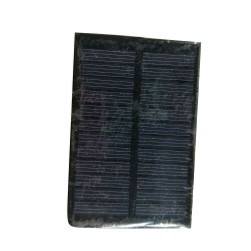 Maybe not as efficient as the expensive ones you can get from Digikey, but the bigger size of 60x90mm should more than compensate it. It says 6 V / 0.6 W, but I guess only in bright sunlight at the equator, I will test it.
It has 2 solder contacts on the back: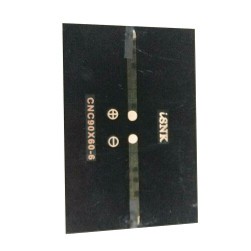 There are many similar solar cell modules on eBay. If one module gets out of stock, I can just use one of the other modules. I think I can glue it to the case and use 2 holes to connect the cables, and it won't look too bad, because of the beveled edges.