If you're reading this, thanks for supporting my hack! 

To secure the BlueCube mod in place, I've designed a 3d printable piece that uses a 3/8" #2 screw to tap into the post that the cable used to wrap around. Works great. 3d model is available in files.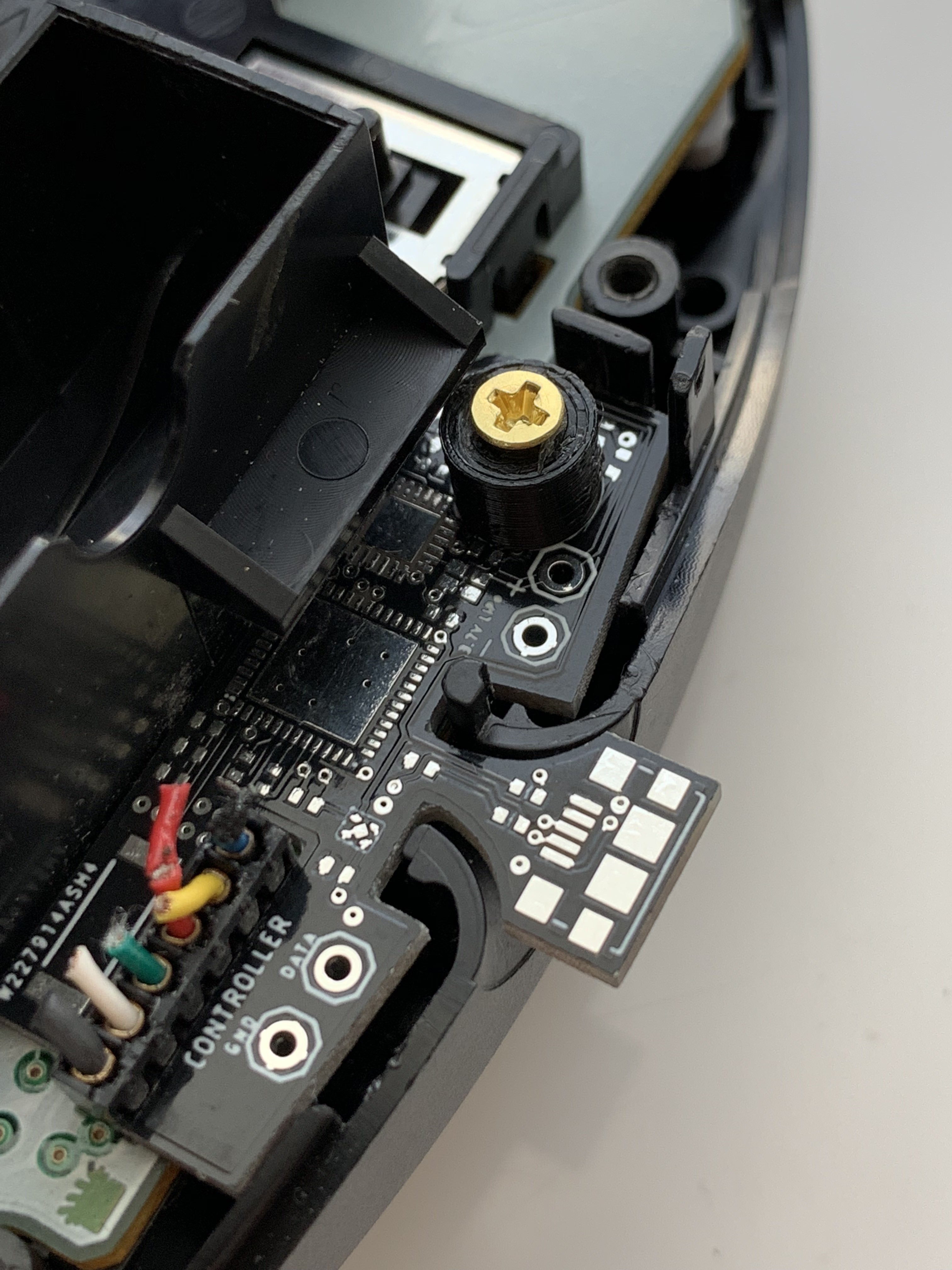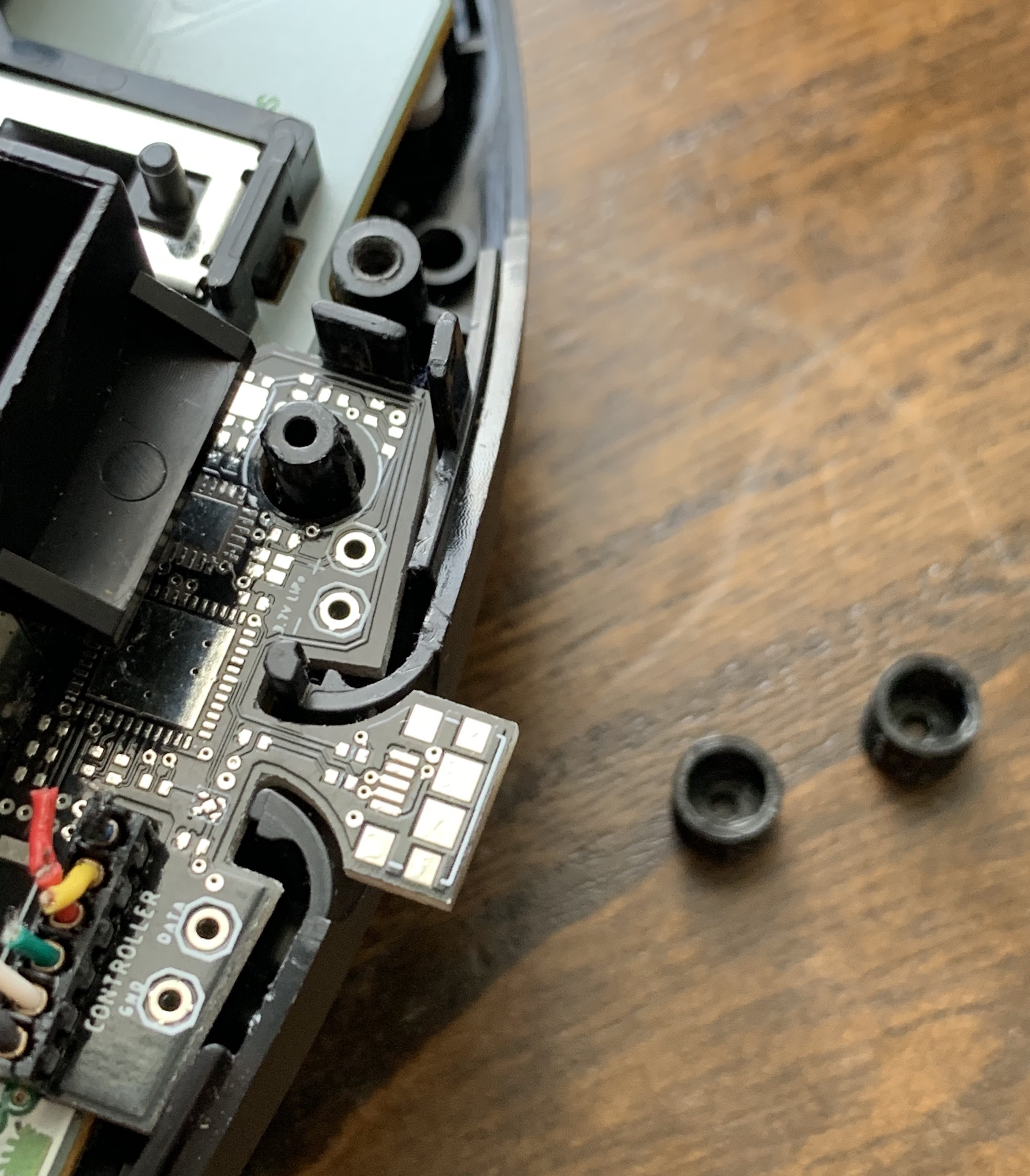 What I'm working on next:
Step by step instructions
Taking pictures and setup Tindie store
Assembling 10 beta kits for Tindie
Don't forget to like the page for a chance to win a controller. You have 1 week left!